Stay Golden Proves Its Mettle with Ambitious Roastery Cafe in Nashville
The founding trio behind the Nashville-based Matchless Coffee Soda brand that also founded and eventually departed from the popular roasting company Steadfast Coffee is at it again in Music City.
This time, the partners have taken a high-quality culinary angle with the Stay Golden, a dynamic coffee roastery, bar and restaurant that opened last month inside a 5,300-square-foot space in the city's Berry Hill area.
Stay Golden attempts to balances creative coffee drinks with a craft cocktail program, event space, breakfast and lunch service, and hydroponic gardens for fresh ingredients.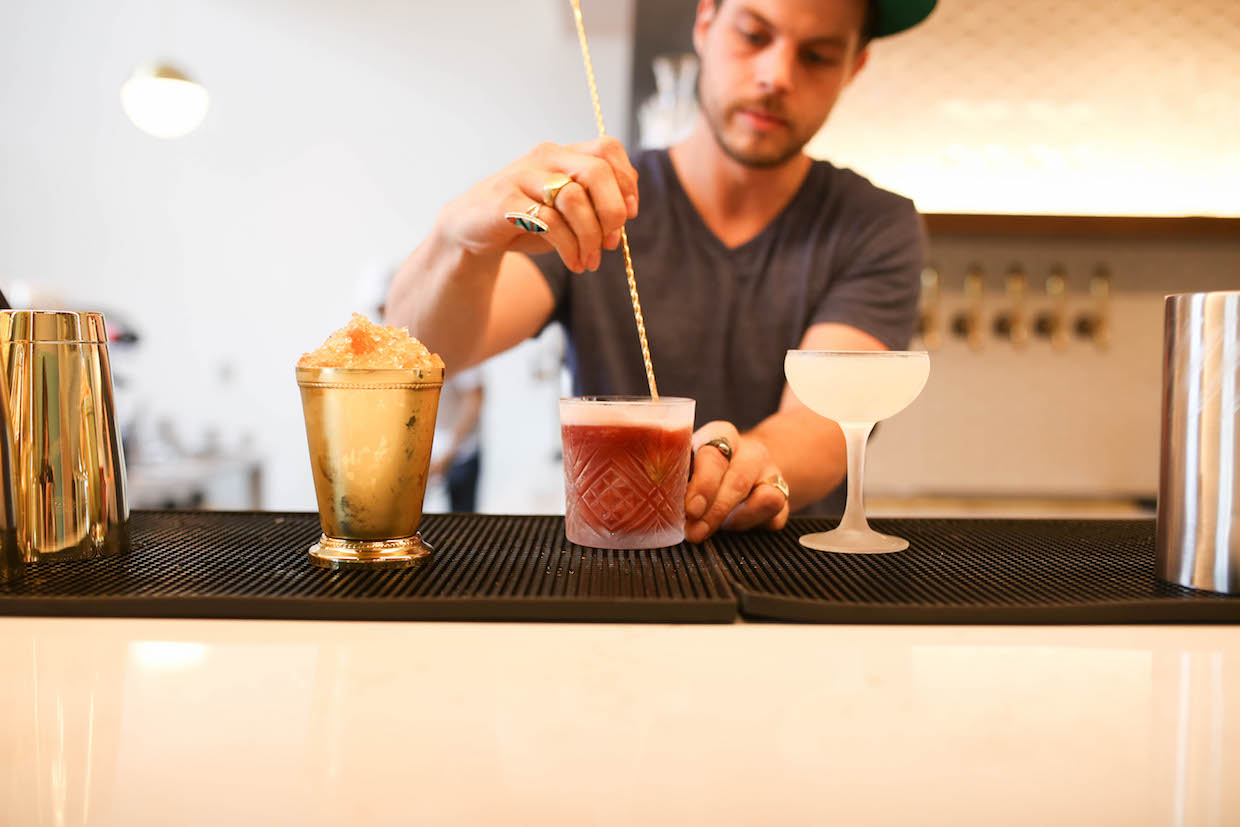 A somewhat secret weapon found in several of the business's innovative concoctions is an element they call "rested" espresso.
"This is something I discovered while batching some iced drinks a couple years ago," Stay Golden Co-founder and Beverage Director Nathanael Mehrens told Daily Coffee News. "As long as you preserve the espresso with some sugar after pulling it, it not only stays delicious but actually mellows and gets more complex over a period of a couple days. So, yeah, we pull shots, combine them with sugar and seal them up in the fridge for a day or two. Then we can use it in all sorts of things like iced coffee drinks and cocktails without having to worry about dilution. It's a game changer."
Jamie Cunningham and Sean Stewart round out the new venture's founding trio, while Executive Chef Simoni Kigweba heads up the kitchen that turns out chilaquiles and yeasted waffles in the morning, and farro bowls and "one of the best burgers in town" in the afternoon, according to the company.
Adventures in coffee include the Calypso, which is a flash-chilled brew mixed with Falernum, aromatic cream and pineapple dust, and the Good Morning, consisting of corn milk, chili lime salt and warming spices added to a base of rested espresso.
Coffees for straightforward and transgressive offerings alike slide first through the hopper of an on-site Diedrich IR-12 roaster prior to the hoppers on either a Mahlkonig EK43 or a Nuova Simonelli Mythos Clima Pro grinder. From there, coffee is extracted a la Fetco for batch brews or by a La Marzocco Linea PB for espresso.
The roasting production area and a training lab are situated towards the back of the building, where patrons can observe the goings-on through picture windows, or else from above in the upstairs mezzanine seating area.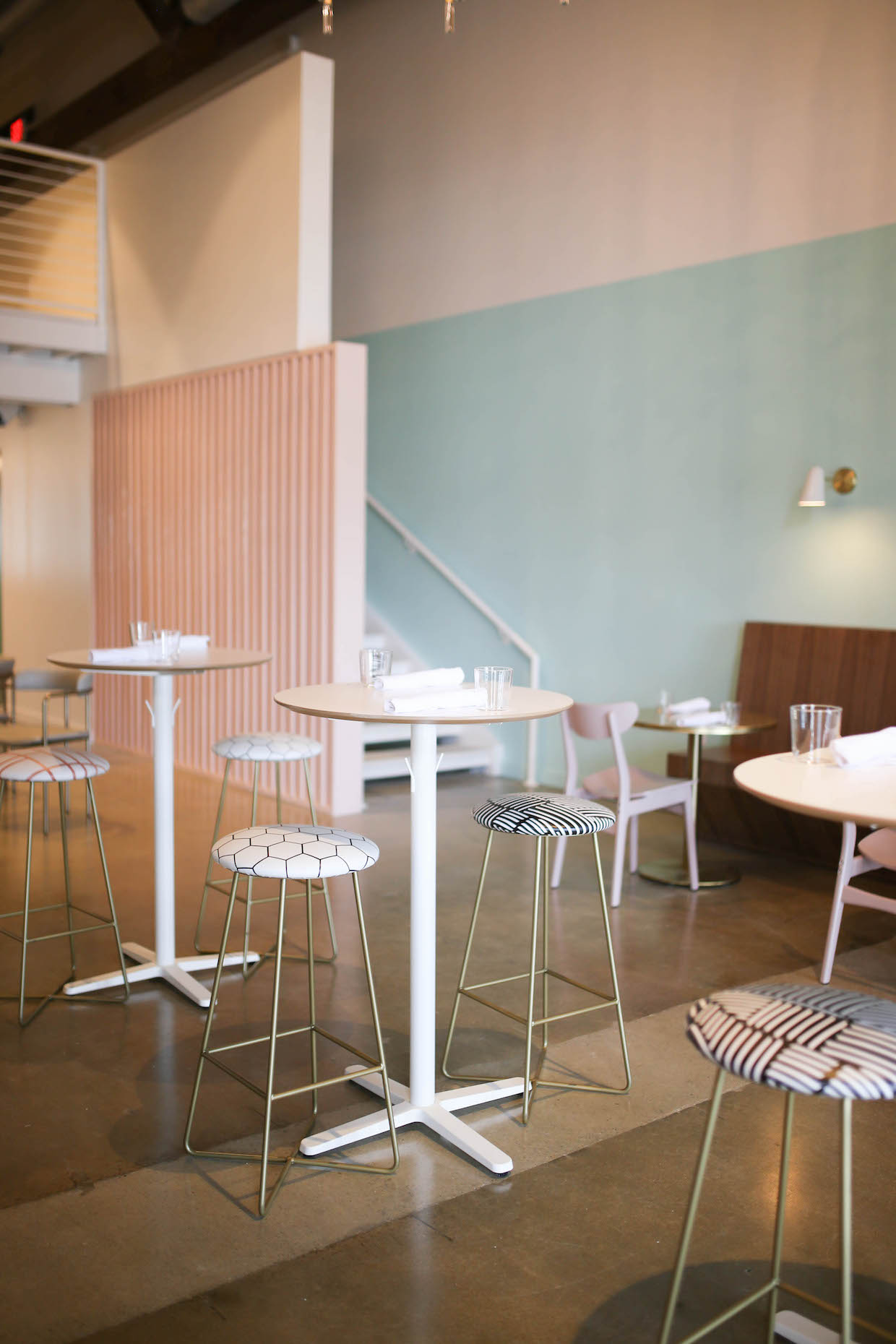 The multi-level mid-century-modern cafe stylings pop with splashes of color on mostly white walls, accented by plenty of brass and wood.
"I really love the pastels and bright colors with the white counters and all the brass accents," said Mehrens. "Our cocktail bar is one of the prettier ones in Nashville, for sure."
Stay Golden sells its whole beans in retail bags in the shop and online, and has also already branched out with a wholesale program.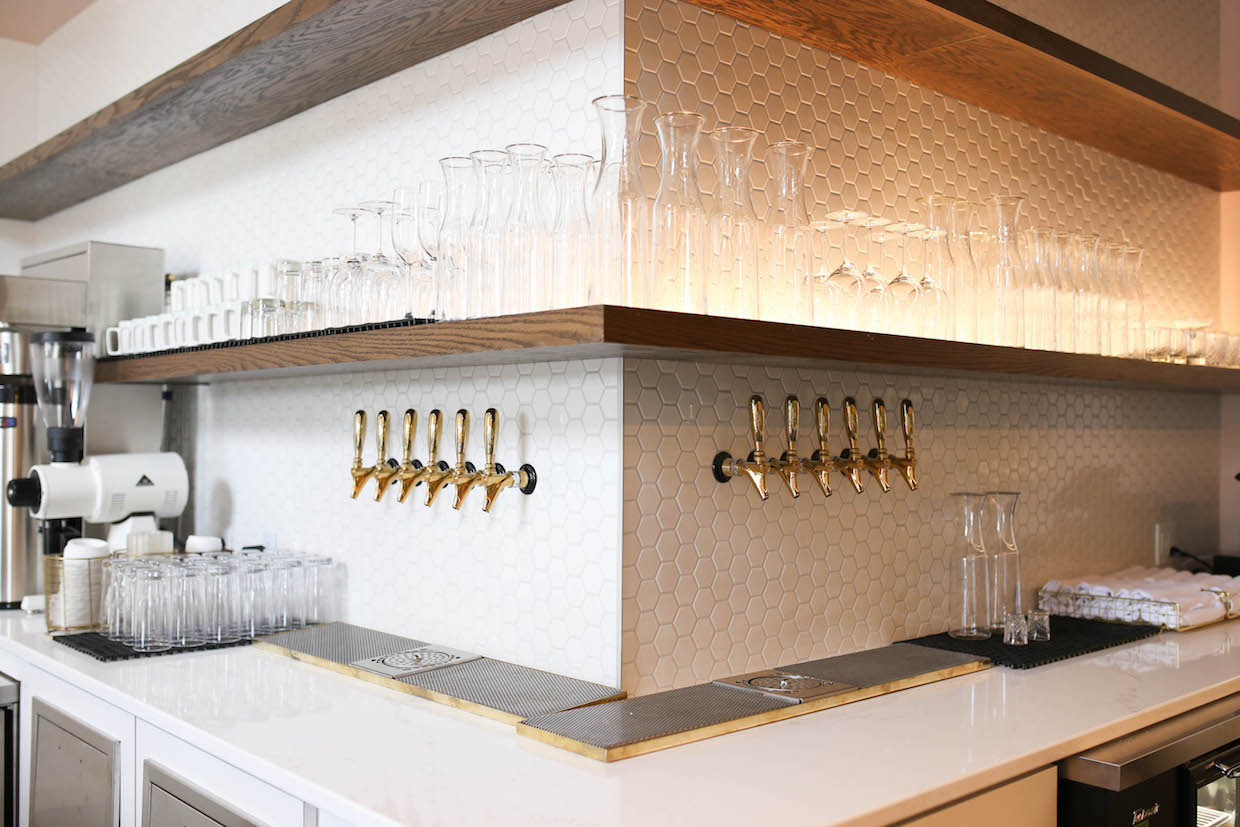 "We hit the ground running with that a couple months ago, so we're making big moves there," said Mehrens. "We're also going to be opening a couple more locations in the next several months, so we're about as busy as we can manage."
The Matchless Coffee Soda business is also reportedly fizzing right along. The company recently signed on with a regional distributor, and has undergone some behind-the-scenes production upgrades for greater consistency and higher volume. Said Mehrens, "Exciting times, for sure."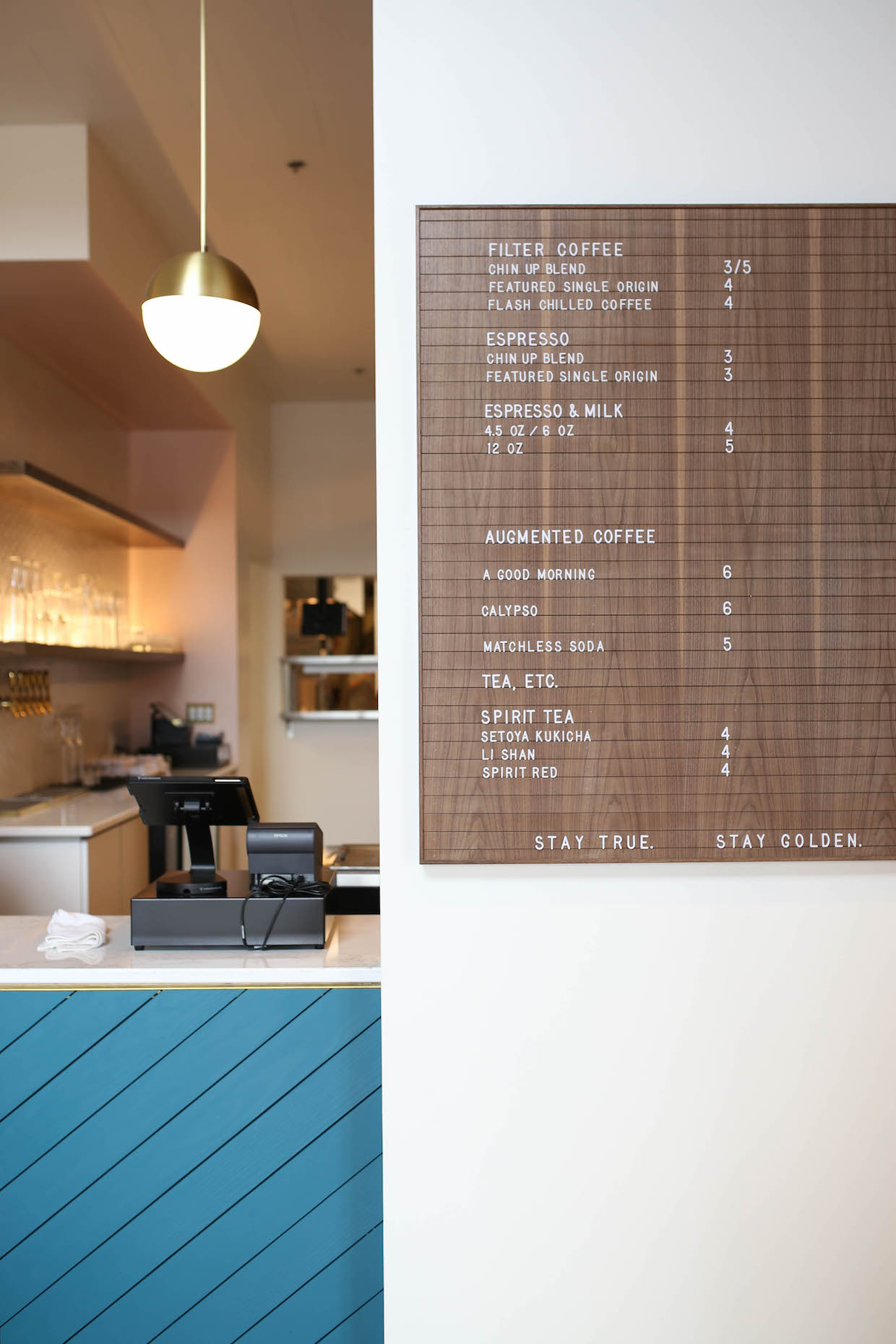 Stay Golden is open now at 2934 Sidco Drive, Suite 130, in Nashville, Tennessee.
Howard Bryman
Howard Bryman is the associate editor of Daily Coffee News by Roast Magazine. He is based in Portland, Oregon.