The Extraction Gets Frothy Over Climate Change Denial
As cold coffee continues its retail rise within the industry, bubbles continue to rise with it. BevNet popped the top off the fizz biz in coffee this week in conversation with a variety of fizzy joe purveyors who are wading their way through the foam:
While Stumptown and Chameleon assess their future plans for sparkling cold brew, High Brew is preparing to put its own carbonated coffee to the test. After first showcasing it at Natural Products Expo West 2018 in March, the company is preparing to launch its three-SKU line of shelf-stable sparkling cold brews at several key retailers this fall.

In a call with BevNET, CEO David Smith said that, in the months following the line's debut at Expo West, High Brew has conducted focus studies and tests on the product that have produced encouraging results. He credited that positive early response in part to a more accessible set of flavors: Classic Black, Midnight Mocha and Vintage Vanilla.

"The exotic flavors [from other brands], it's a big enough leap of faith to jump to adding bubbles to coffee," he said. " That's one step. If you try to take that too far with a lot of citrus notes and flavors on top of that, it's an even bigger gap."
Kenyan journalist Agatha Ngotho delivered a one-two punch via The Star this week with a pair of reports on challenges facing the country's coffee sector. The first addresses an announcement by the Kenya Agricultural and Livestock Research Organisation (Kalro) regarding the unfortunate likelihood of plant disease and frost affecting this year's coffee yield:
Kalro director general Eliud Kireger said there has been an increased occurrence of the disease in high altitude areas, mainly in the Rift Valley, due to the rainy season.

"The coffee disease was common in Solai in Nakuru county and Mt Elgon in Trans Nzoia county. But it has now spread to Kisii, Kiambu, Nandi, Nyeri and Muranga counties, hence the disease's common name 'Solai/Elgon die back'," he said.

Dr Elijah Gichuru, Coffee Research Institute director, said the crop is further struggling with high incidences of frost. This leads to massive drop of the beans, and thus will eventually affect the annual yield.
The other article, also in The Star, examines why some farmers are considering uprooting their plants right now:
Peter Mwangi, chairman of the Kenya Small Coffee Growers Association, said cartels have infiltrated the sector, and people who do not own coffee trees are the ones benefiting at the expense of the farmers.

"Farmers are no longer enjoying good returns from coffee as they did in yester years," said Mwangi, a coffee farmer from Othaya, Nyeri county.

"The industry has many problems, including low prices, low production due to climate change, and mismanagement of coffee societies. There is little to smile about for the thousands of coffee farmers."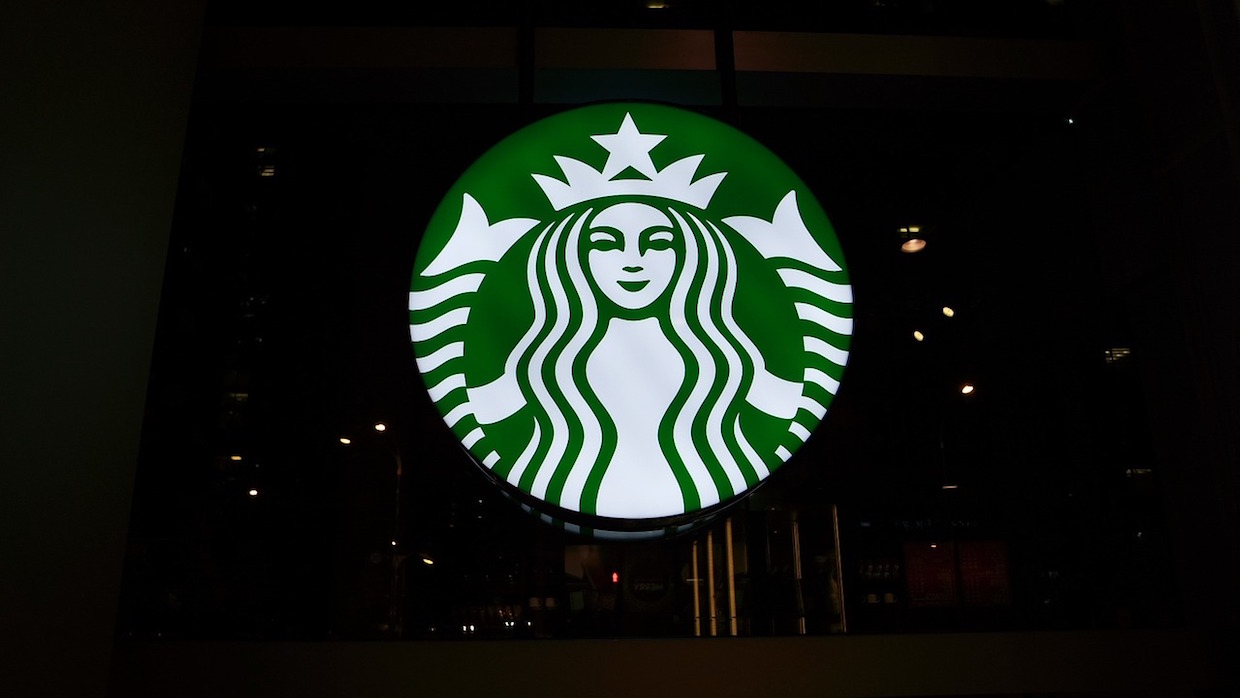 A rare bit of gloom issued from the Starbucks camp this week, as well, as CBS News reported some layoffs on the way from within the Green Siren amid a dip in domestic sales:
It should be a prime time for Starbucks, given that coffee drinking among Americans is at a six-year high. Yet the chain is battling resurgent competition from lower-priced competitors such as McDonald's and Dunkin' Donuts. And Starbucks' own rapid growth might pose a problem, given that its 13,900 U.S. locations may be cannibalizing sales from each other.
Regarding those donuts — they're still on the menu, but they're off the marquis. In a letter published on the company's website blog this week, Dunkin' U.S. Chief Marketing Officer Tony Weisman confirmed that Dunkin' Donuts is henceforth to be known only as Dunkin':
Our new name is simpler, shorter and more modern, while still embracing our rich heritage by retaining the familiar pink and orange colors and iconic font that were introduced in 1973. It also speaks to the breadth of our product offerings. We're all about serving great coffee fast. But we're also about donuts and baked goods and breakfast sandwiches. All delivered at the speed of Dunkin'.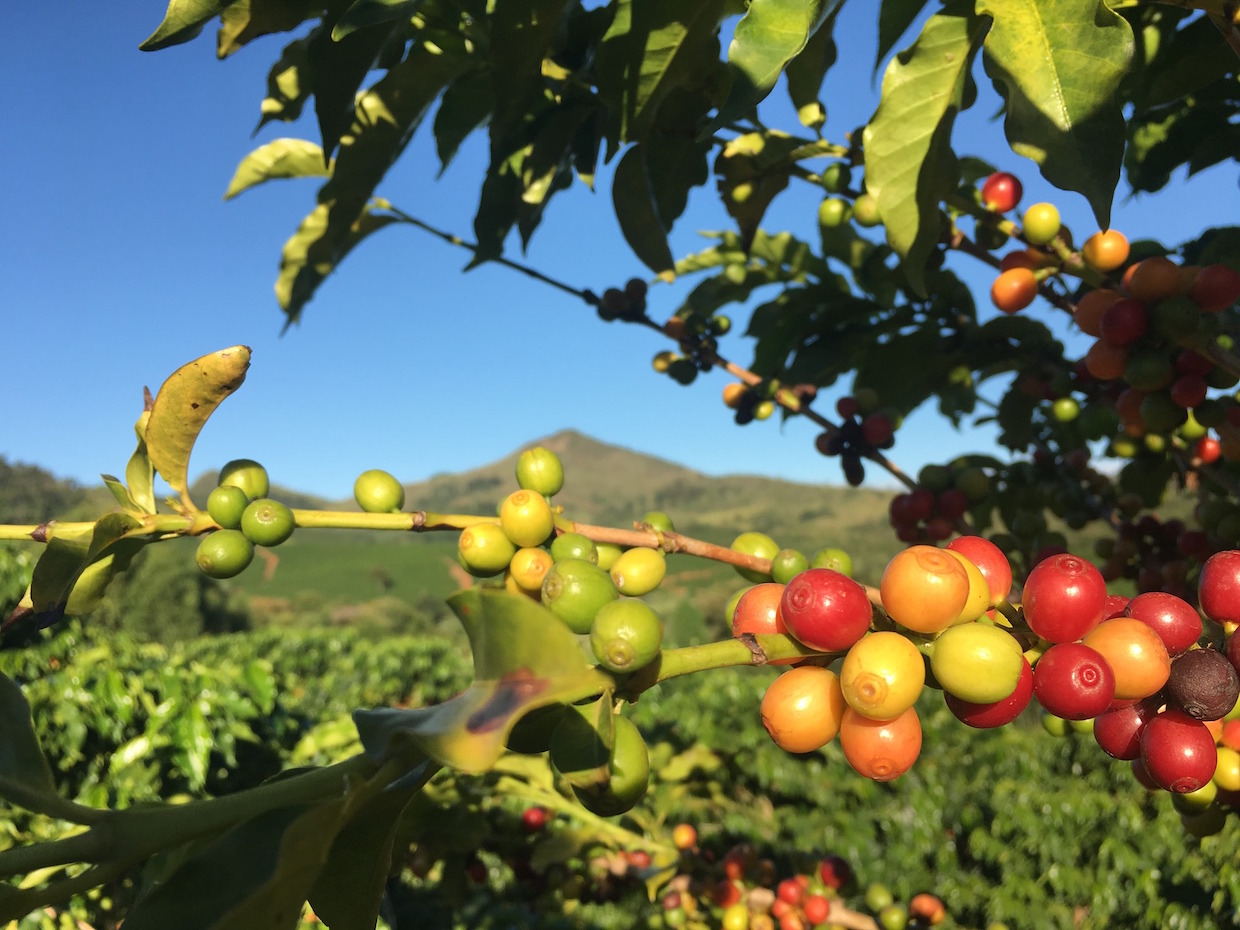 A shortsighted and belligerent screed appeared among the pages of the anti-environmentalist and often counter-intuitive website of the American Council on Science and Health this week. It asserts that because Brazil had a record high crop recently, climate change is not actually a threat to the future of coffee production around the globe.
The ACSH, it should be noted, is an organization that poses as an objective scientific resource for the purpose of defending the interests of the industries that fund it and share in the goal of watering down potentially damaging truths that could turn off investors. Its funders include reps from the petroleum, pesticide, pharma, cosmetics, junk food and other industries.
Author Alex Berezow, who has previously assailed the "do-gooder-ism" of Starbucks for its sales of reusable cups and straws and asserted that conventional farming is earth-friendlier than organic farming, decided this week to attack the media for its coffee reportage.
Lashing out at the New York Times, Popular Science, Newsweek, and a variety of other reputable publications, Berezow suggested climate and coffee scientists owe you an apology for saying climate change may have a long-term effect on coffee production. What's his evidence? There's a lot of coffee in Brazil this year:
The reason behind the current collapse in prices is because Brazil produced a record crop. Once again, this is the exact opposite of the wide-eyed speculation the media had been cramming down our throats over the past two years.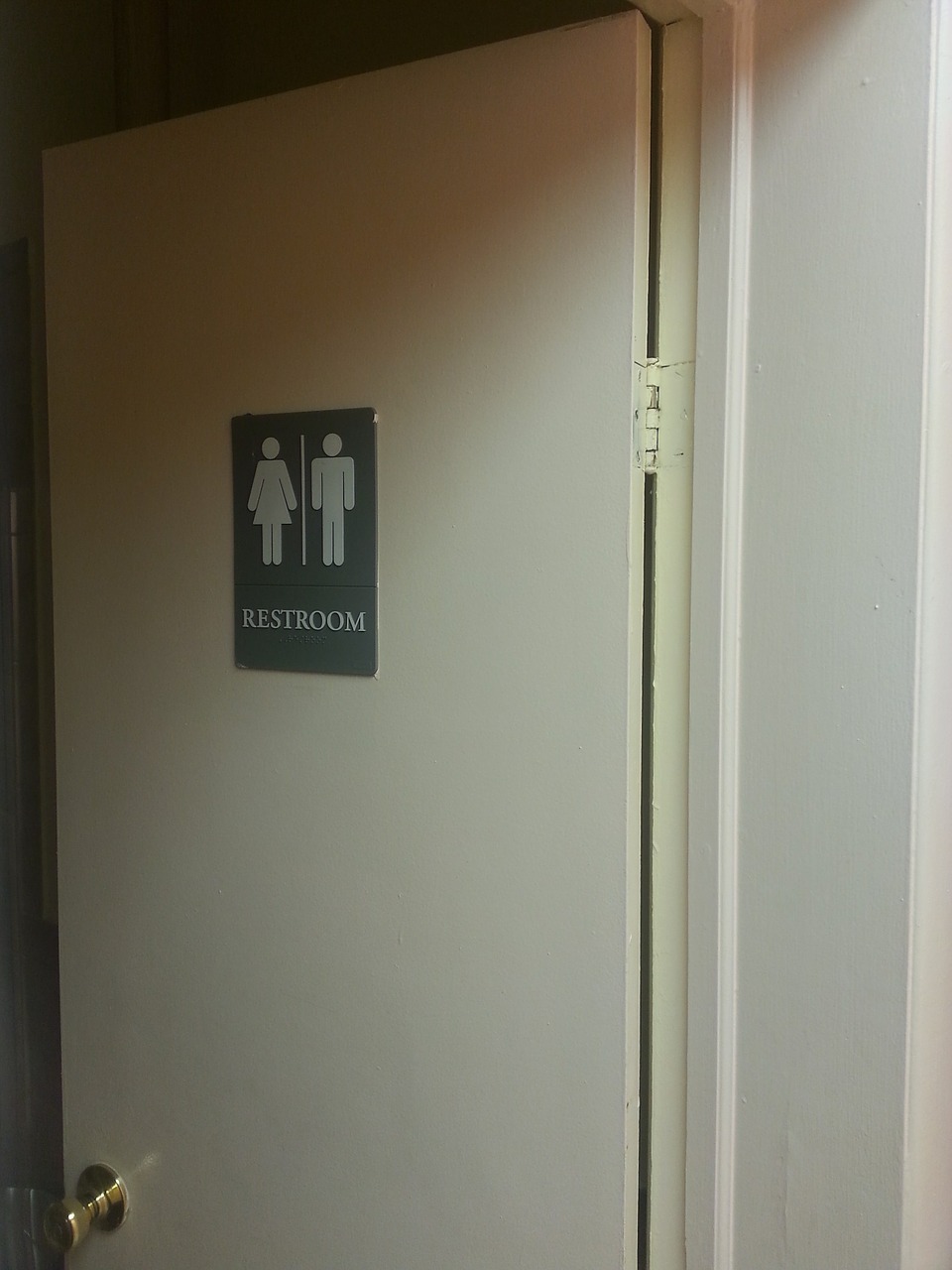 Hopefully we won't have to hear Berezow's opinion on new research funded by the U.S. National Institutes of Health and reported on by HealthDay that indicates that because opioid overdoses frequently occur in public restrooms, coffee shop workers should be trained to respond:
"Because opioid overdoses may occur in public bathrooms, business managers and staff unwittingly become first responders. Providing training to service industry employees on how to respond to an overdose and administer naloxone will help us save lives," said study author Brett Wolfson-Stofko, an affiliated researcher with the Center for Drug Use and HIV/HCV Research at New York University.

Naloxone is a medication that rapidly reverses opioid overdoses.

"We need both businesses and organizations providing naloxone training to be proactive," Wolfson-Stofko said in a university news release. "I would encourage businesses interested in overdose response and naloxone administration training to contact either their local health department or local harm reduction agency."
Berezow also conveniently ignores differences in coffee production methods, resources and equipment in Brazil, as opposed to other lower-volume and less developed producers.
Brazil utilizes massive harvesting machines, for example, which contribute to the nearly 20 percent of cherries that wind up on the ground, and then they use another big machine to pick them up. Sao Paulo State University agronomist Tiago de Oliveira Tavares explained in a piece posted last week by the American Society of Agronomy that while this has an impact on soil and plant health, research helps them mitigate the damage:
Tavares and his team determined that the crusher treatment was the best option to reduce the losses of mechanical coffee harvesting. This method had the lowest losses and best operational quality.

Leaving fallen coffee berries on the ground is not a good option. For one thing, the berries provide a breeding ground for the coffee borer, which is the coffee crop's second most common pest. Just as important, the sale value of the fallen coffee makes it economically worthwhile to recover as much as possible.

"This study is important because through this research coffee producers can improve the management of their coffee plantations," Tavares said. "They can reduce losses and increase their profit while taking good care of the soil."