How Coaltown Coffee is Refueling the Economy in a Former Welsh Mining Town
FFOL Editor 1
Once home to a thriving anthracite coal industry, the UK town of Ammanford in South Wales has faced many economic challenges and a loss of identity since the last of its mines closed in the early 2000s. From here, in this remote location in the Welsh countryside, Coaltown Coffee Roasters was named one of the UK's best roasteries and cafes by travel guide Lonely Planet this past Spring.
The company has come a long way from its humble beginnings in founder Scott James's parent's garage in 2014. Coaltown this month opened a new 4,000-square-foot roasting facility, cafe, and training space in a former workshop. With a brick-and-mortar facility, Coaltown now aspires to help refuel the local economy through training and jobs.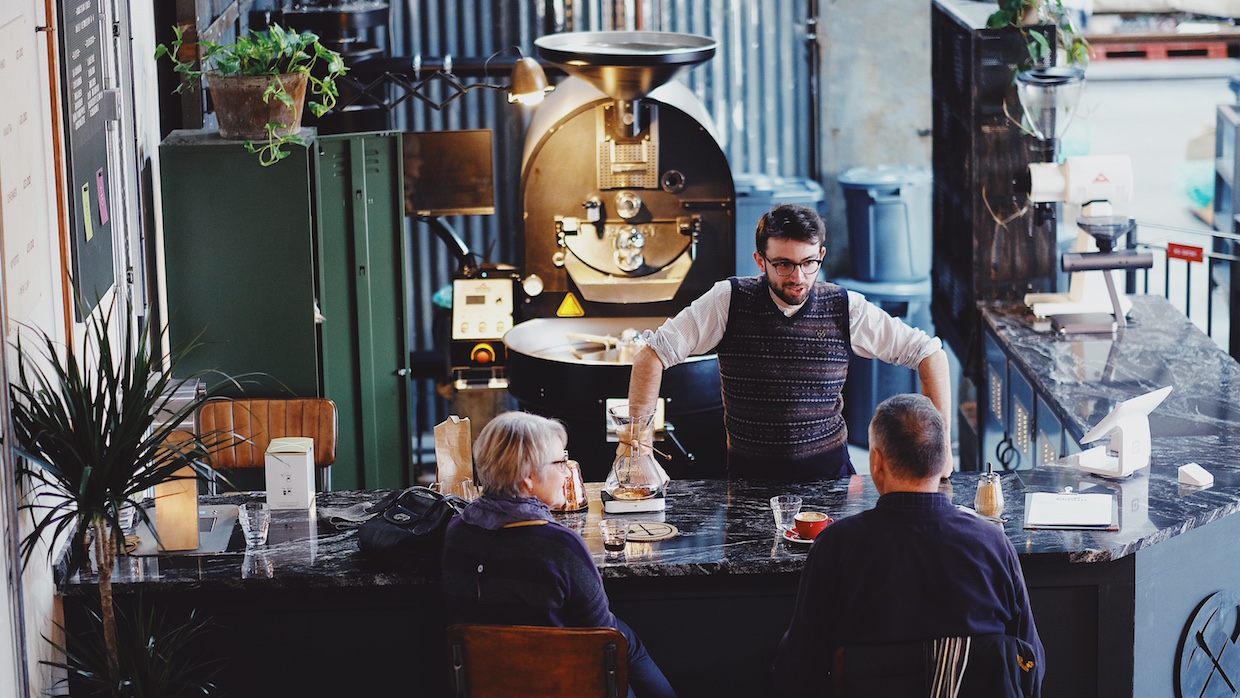 "With the coal industry went the town's purpose," James told Daily Coffee News. "There are very few jobs in the area, and it is mostly known for deprivation rather than anything positive, which is a shame as the environment in which the town is situated is idyllic. We are setting up the Coaltown Academy, taking on people who find it hard to find employment, training them in specialty coffee, and finding them full-time work with one of our wholesale accounts."
The new facility houses two roasters, a Probatone 12 and a 1958 Probat UG-75. A production area and cupping lab are located at the back of the roastery, although everything in the space is open and visible from the roaster, kitchen, training space, and cafe area. A La Marzocco showroom with a Classic, a PB, and a Strada can be found upstairs, while the espresso bar downstairs showcases an under-counter Modbar AV ABR system. A dedicated slow drip brewing counter surrounds the Probatone 12.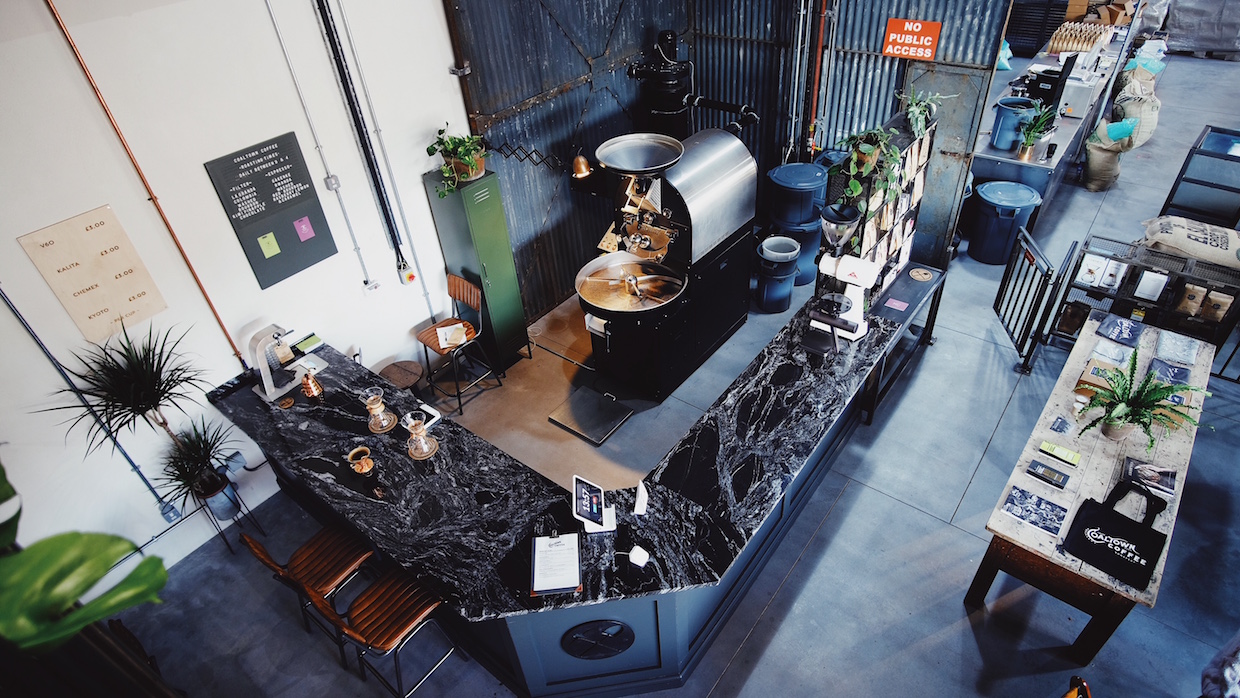 For James, now 25 years old, a career in coffee seemed somewhat like an inevitability. "I was brought up in a cafe — the only cafe in the town with an espresso machine," said James. "My parents were very focused on sourcing the highest quality coffee and the food element was built around that."
Coaltown has now grown to a team of 24, and James noted that the role of barista and roaster will be combined in the new environment. The company's first espresso bar in Ammanford will remain open under the Coaltown name.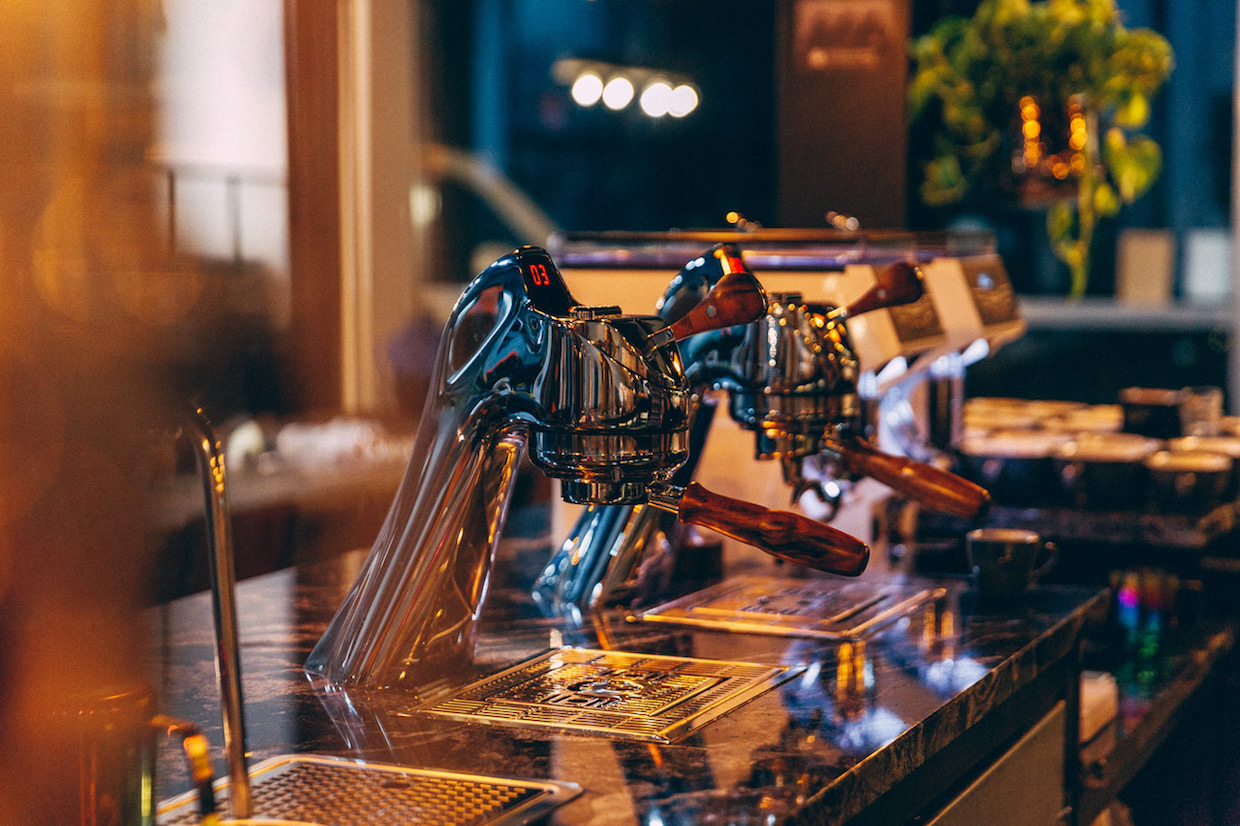 "Growing up, I always wanted my own business in the coffee industry," said James. "When I left school, I found it very hard to find work. I took a voluntary role that allowed me to build confidence which in return allowed me to find work as a teaching assistant. I worked full-time, then started work on the roastery."
James and his father built their first roaster from scratch using parts form a Ford KA, which allowed them to establish the company's first customers. Now with over 200 wholesale accounts — including London stores Selfridges and House of Fraser, and The Senedd in Cardiff Bay, which serves as the main public building of the National Assembly of Wales — Coaltown has built a significant presence in the region.
"While setting up the roastery, we realised that it could also be used as a vehicle to re-generate my hometown and make it known for a new industry," said James. "That's where the name Coaltown was born."
In addition to educational courses and employment support, Coaltown will hold coffee preparation workshops for the public in the training space. Interested parties may register now on the company's website, with the first of these courses starting in January.
Lily Kubota
Lily Kubota is the digital content manager of Daily Coffee News by Roast Magazine. She is based in Southern California.