Growth and Quality Intersect at 8th & Roast's New Nashville Roastery Cafe
You can take a hot cup or a bag of beans out of 8th & Roast, but you can't take the 8th & Roast off the bag or cup. With a name referencing the coffee company's first shop in Nashville, Tennessee, the coffee company has just opened another location, this time in West Nashville.
"We wanted to still keep the 8th & Roast logo as we grow, because we feel like that's the original location. That's where it all started for us, where the main business took off," 8th & Roast Co-Owner Ed Reed told Daily Coffee News. "We rebranded it so it wouldn't seem so locationally specific with our logoing. You can put it anywhere and it still makes sense."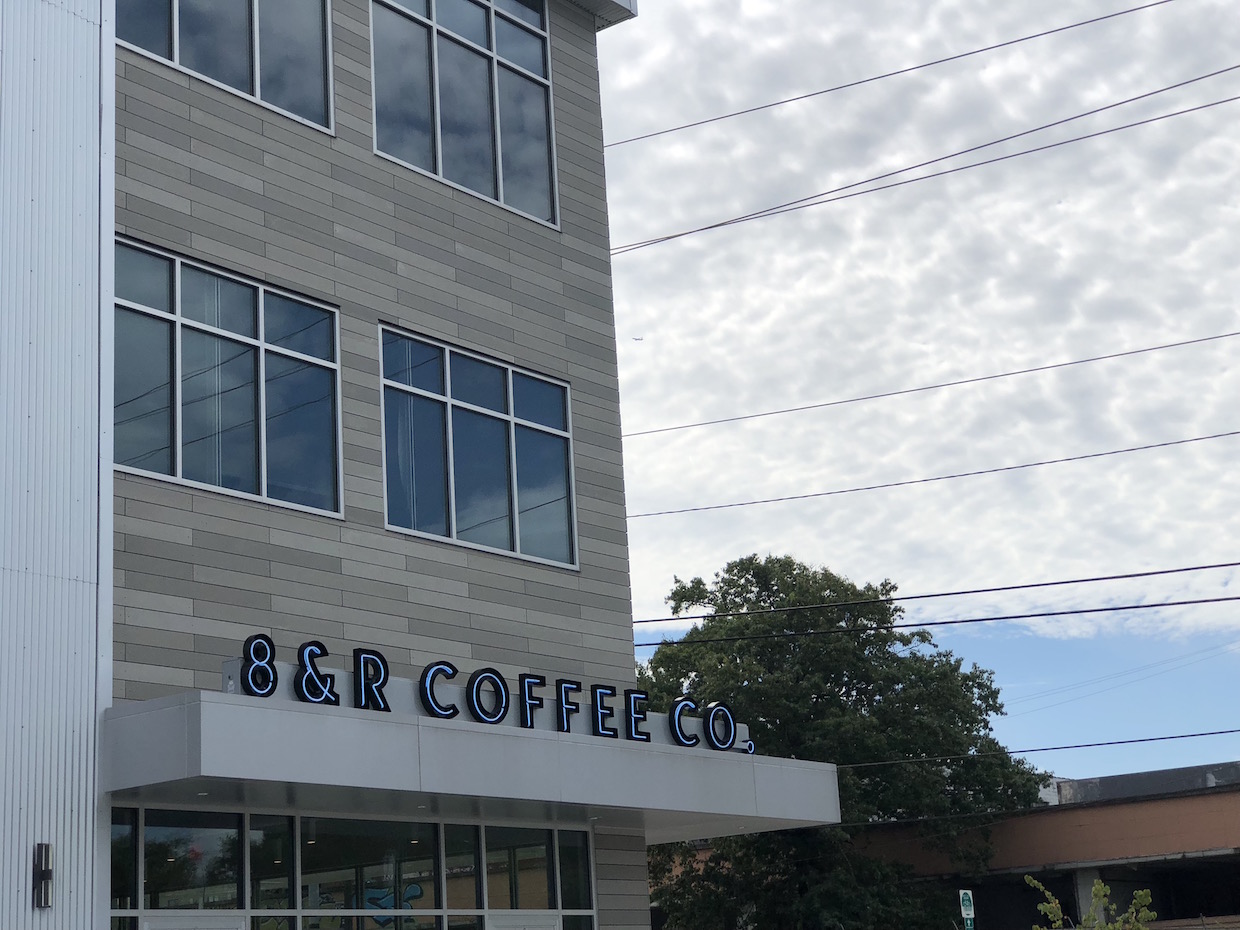 So far the company is making plenty of sense in its new 3,000-square-foot space inside the new Sylvan Station mixed-use building, where a brand new San Franciscan SF25 roaster commands the attention of patrons as soon as they pass through the doors.
"The roaster is paramount," said Reed. "When you walk in, you can see it. It's a piece of art for us, as well as it's obviously the most important part of our business."
Earlier this summer in June, the company also opened an outpost at the Nashville International Airport, which makes Sylvan Station the third retail establishment for 8th & Roast. Jimmie Getty, the head roaster whose job it is to stand by the new machine for hours at a time, also enjoys being up front, as opposed to his previous post with a U.S. Roaster Corp 12-kilo machine in the backroom of the original location. The company is soon to sell off the old machine.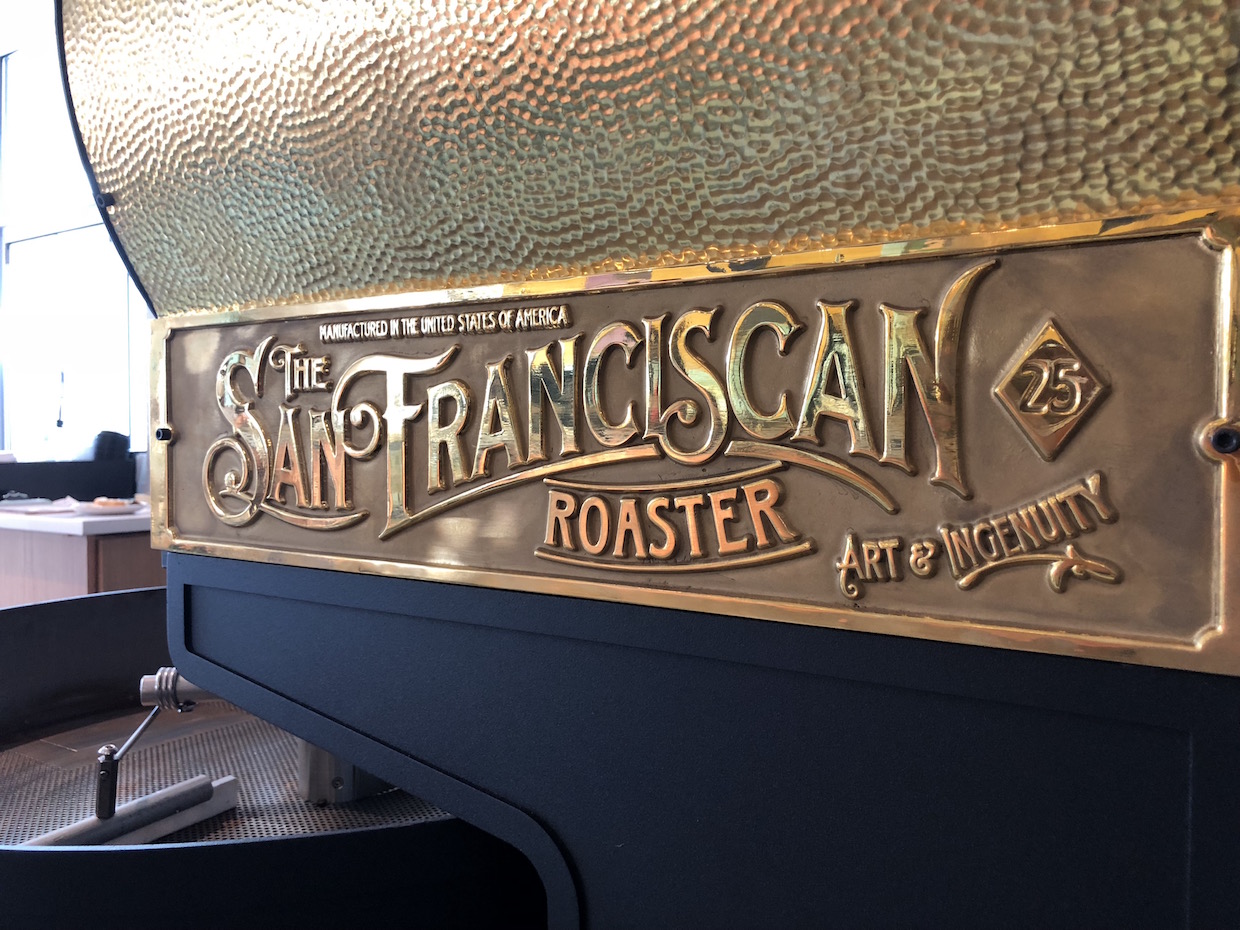 "Having the roaster right next to the bar is really cool," said Getty. "I do get a lot more customer engagement. We're cupping coffees right out in front of most of the customers and they'll come by and ask, 'What the heck are you guys doing?' And now we actually get to talk about it and engage with them."
The new shop's circular bar also promotes engagement, opening up the brewing processes to patrons from every angle in the room. Lively colors and patterns beam from the new shop's cheerful wallpaper and reflect from the blingy spread of new gear including a La Marzocco Strada EE paired with a Mahlkonig Peak grinder, an EK43 grinding for 6-cup Chemex brews, Hario V60 and Aeropress, all hand-poured from Bonavita kettles.
Interspersed among the spacious and modern environs are a few items and details like an exposed brick wall that nod to the vintage spirit of the original 8th Street shop, which was built into a 1940s-era building and maintains much of its vintage charm.
"Obviously with new construction it's hard to bring that old character, you just can't capture it," said Reed. "But throughout, with certain pieces of furniture and fixtures, we tried to bring that piece."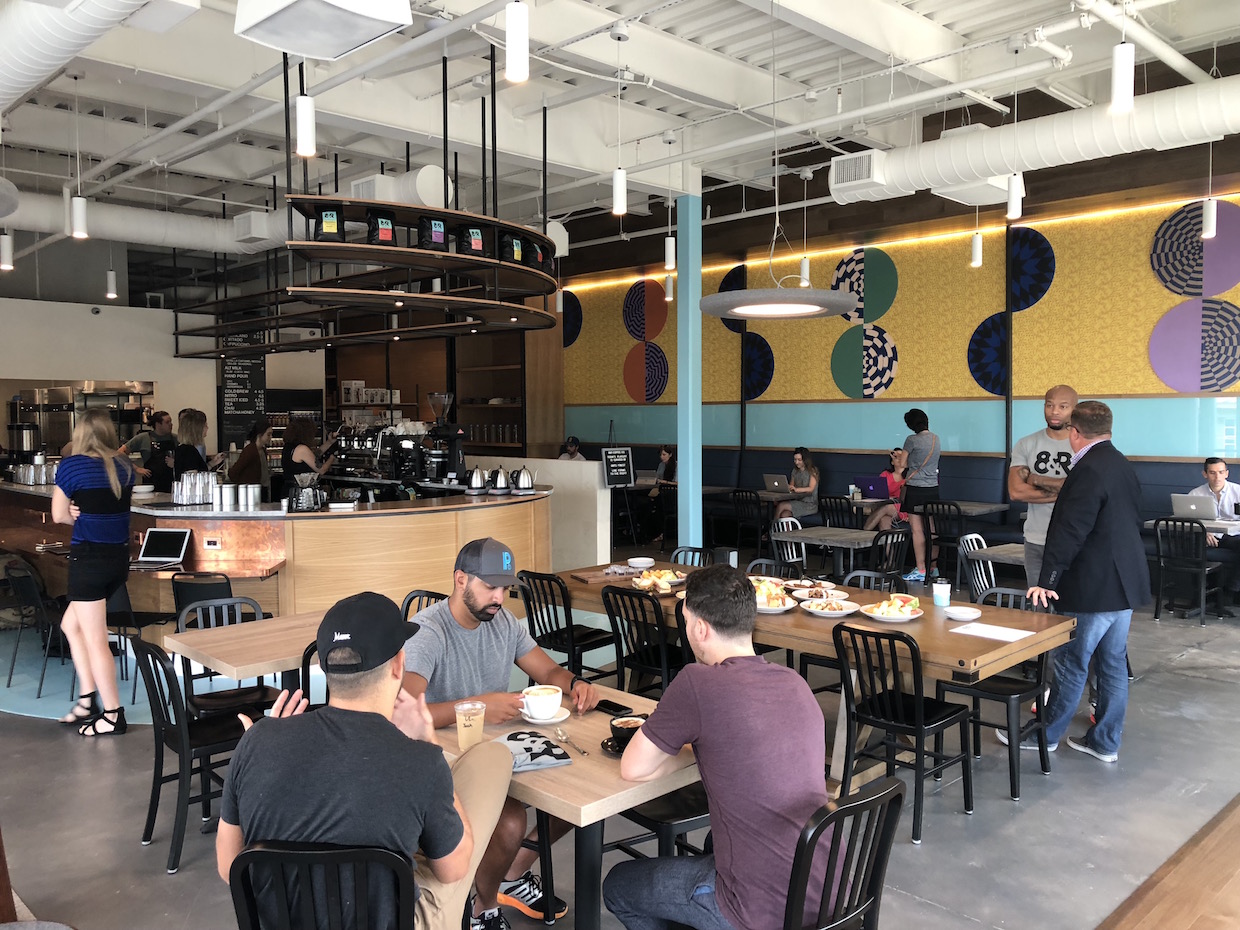 Reed added that while the new shop's modernity is a departure from the personality of the original, with it came the opportunity to draw up the floor plan with exactly the orientation, infrastructure and specs that they wanted, rather than having to conform to an existing structure.
"With the new shop, we were really able to design the layout a little bit better to showcase what we do as a company," said Reed. "The thing about coffee, for us, is we always want to breed the interaction; we want to breed people's curiosity about coffee. That's what we're here for. We're here to supply great coffee, number one, but also educate the customer, answer any questions and engage with the community."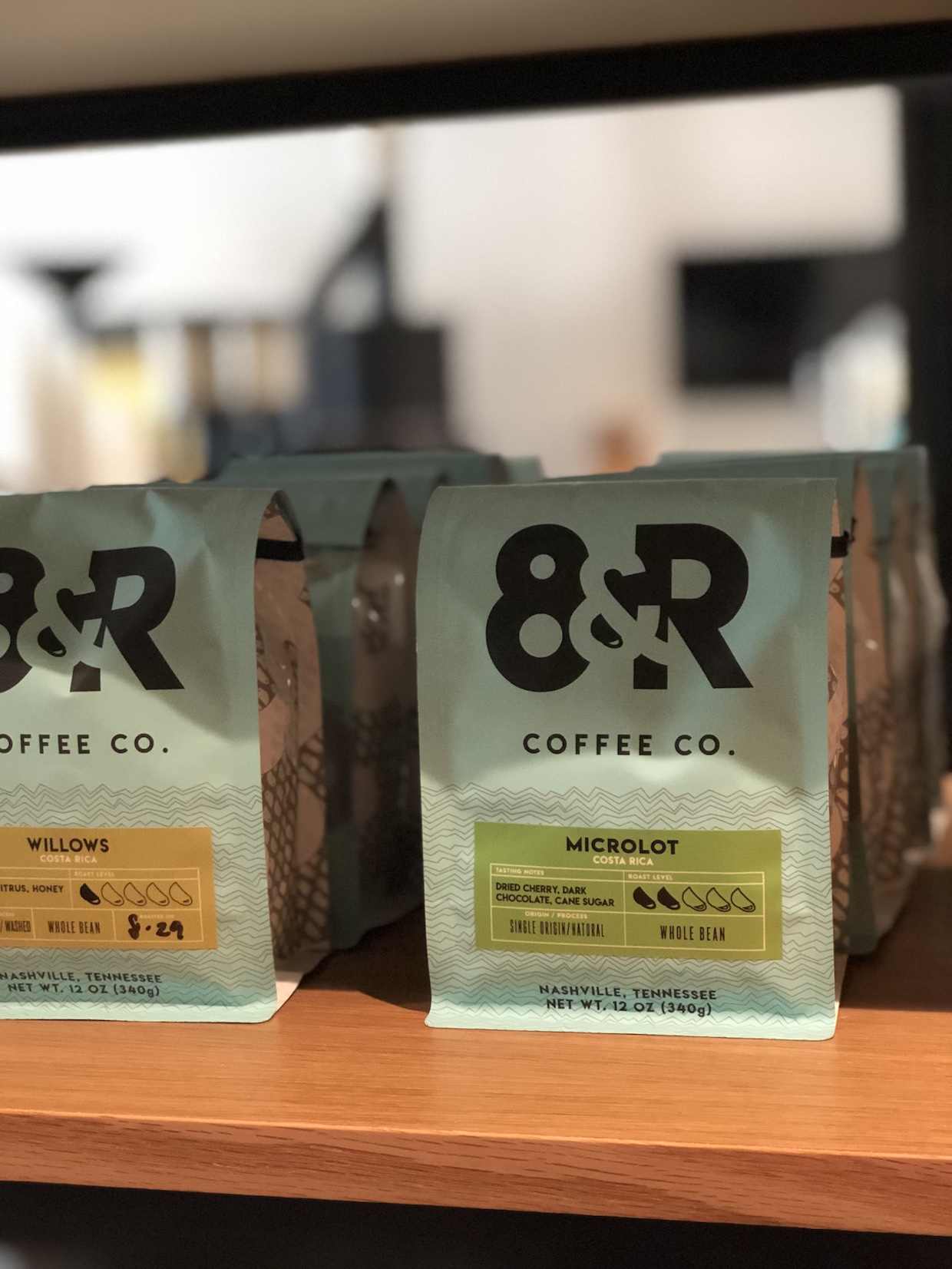 Other ongoing projects at 8&R include the company's collaborative contributions to Nashville-based coffee beers, and a continual pursuit of the perfect whiskey barrel-aging process. Reed, who considers himself an avid bourbon hunter and collector, was excited to partner with Nelson's Green Brier Distillery for access to Belle Meade bourbon barrels, while Getty enjoys the tinkering with different origins, roast levels and containment durations.
"We try to keep the roast level light," said Getty. "The darker we went, I initially thought maybe it'll burn off some of the overwhelming bourbon flavor, but it really just made it taste like a tennis ball."
Getty and Reed agree that the barrel-age categories will never be a main focus for the company, but that doesn't make experimenting with them any less fun. The larger focus is expanding wholesale and online sales, while also maintaining the element of craft associated with small-batch roasting for their own cafes.
"We're still debating how we're going to expand regionally. We're not going to change who we are on the coffee front, we're always going to have the freshly roasted craft coffee on small-batch roasters, that's where we've grown to get a good following and we feel like the quality there is excellent."
8th & Roast's new Sylvan Station shop is located at 4104 Charlotte Ave in West Nashville.
Howard Bryman
Howard Bryman is the associate editor of Daily Coffee News by Roast Magazine. He is based in Portland, Oregon.