Evolving the Concept of Specialty Coffee, Part II: Roasted Coffee Products and Cafe Operations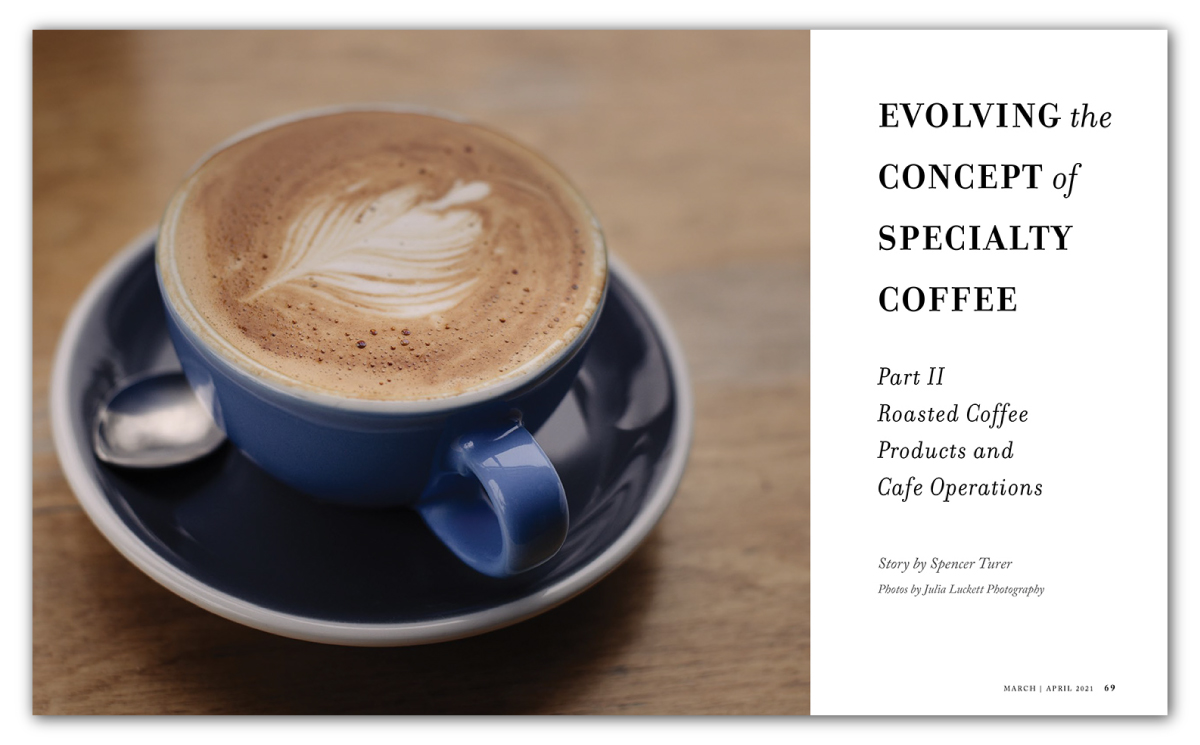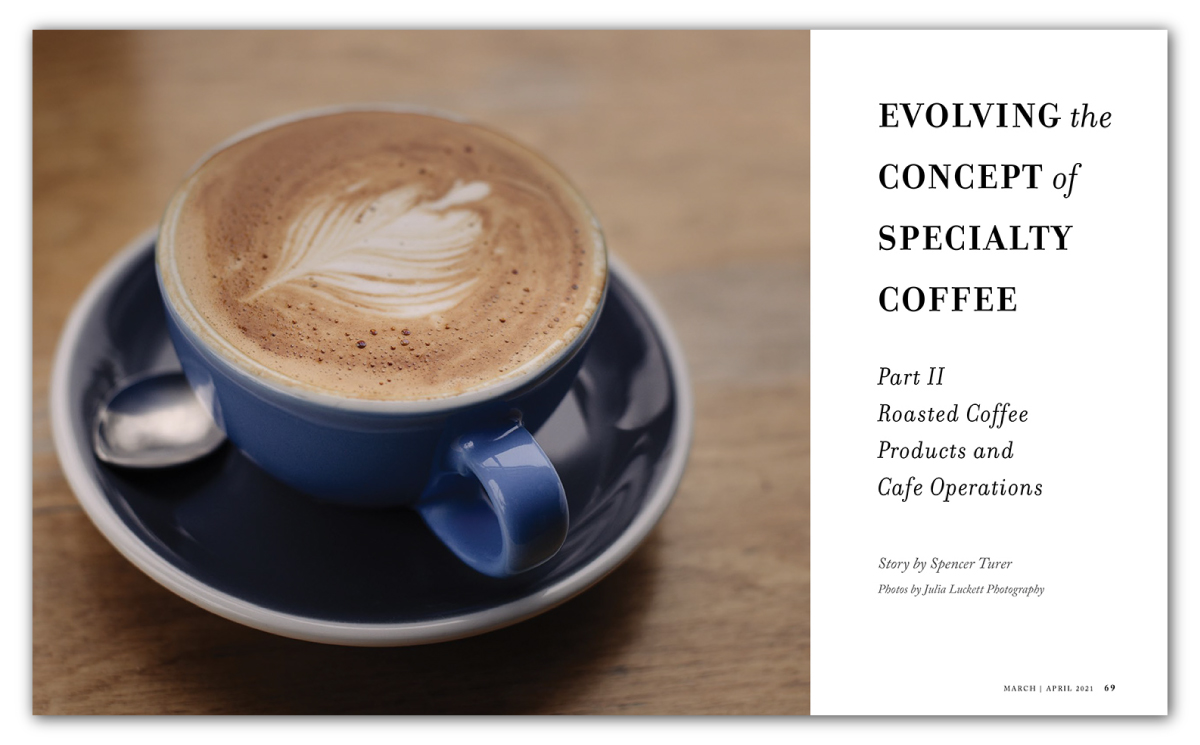 (Editor's note: The following comes from an article by Spencer Turer that appeared in the March/April 2021 issue of Roast Magazine. Click here to read the full article.)
With the emergence of coffee bars and cafe culture in the United States in the late 20th century, the term "specialty coffee" began to encapsulate certain types of beverages — such as cappuccinos, café lattes and café mochas — that were being offered in this setting. With the inclusion of flavored coffee onto the specialty menu, and the addition of whipped cream and sauce drizzles to accent these beverages, specialty coffee became a more general term to describe a beverage that was outside the realm of everyday coffee prepared at home. "Specialty" later incorporated freshly roasted and brewed coffee made with pour-over devices and other manual brewing methods.
Throughout this evolution, the specialty coffee industry sought to appeal to discerning buyers or consumers who are willing to spend more for a better experience — whether it is the taste of the beverage, the physical space and atmosphere, or the customer service and engagement. Michael Sivetz observed in his book Coffee Technology, first published in 1979, "The U.S. retail coffee buyer is not knowledgeable about coffee identities, tastes and original bean sources." The marketplace began to evolve into two distinct quality identifications — rare, high quality coffee and common, standard coffee.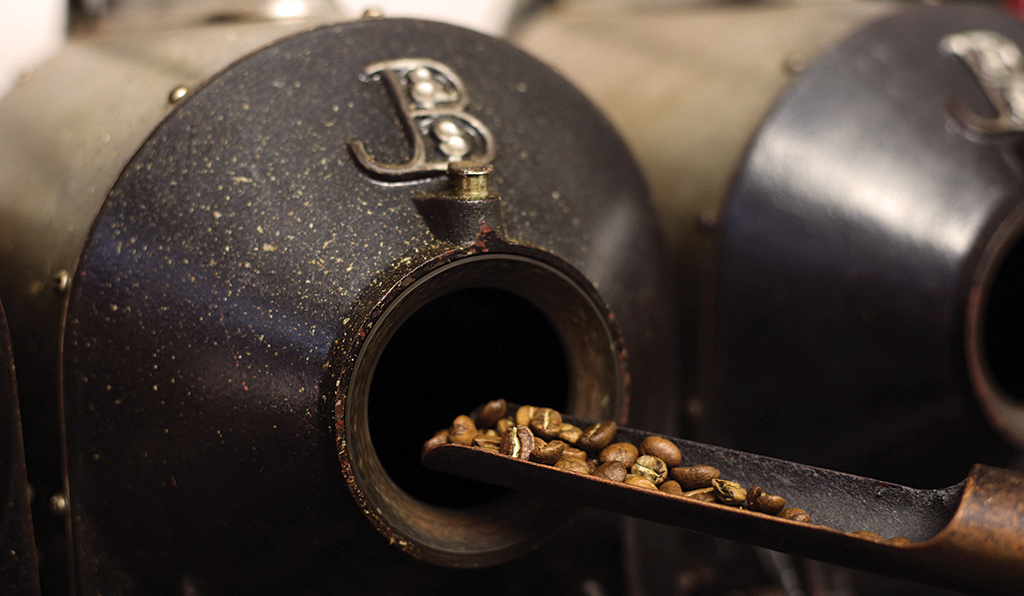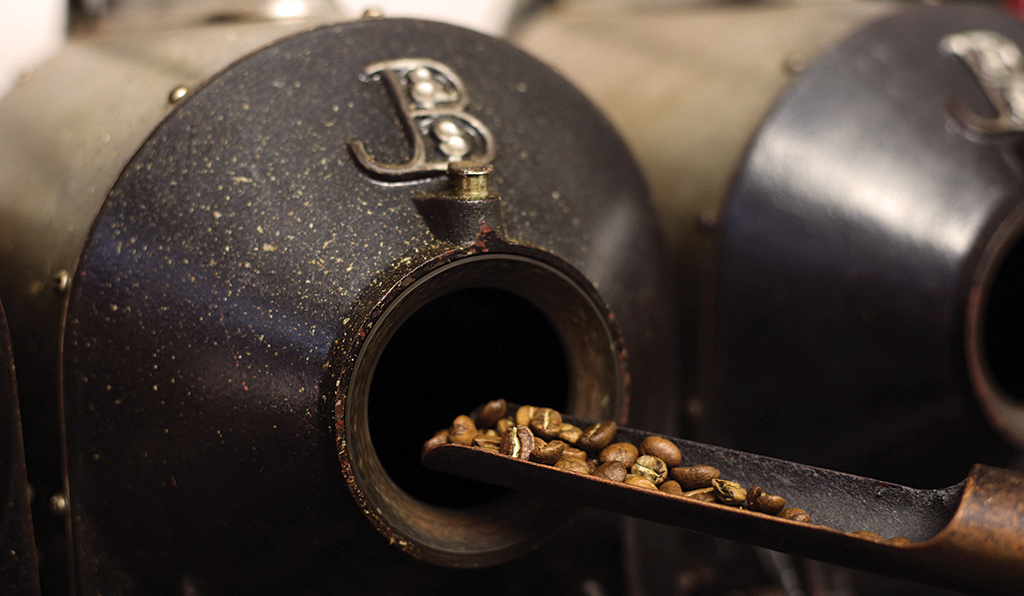 In part one of this series, we looked at the historical context of specialty coffee and compared the evaluation and identification standards for green coffee quality. We explored the similarities and differences of many recognizable green coffee quality standards and how coffees are evaluated and identified for specialty coffee. In this second installment, we will explore the terminology of quality ratings relative to roasted coffee products and cafe operations.
American Woman Coffee presents an illustration of the coffee farm-to-consumer supply chain representing 14 different versions of "specialty" (below). Each node is an opportunity to define specialty, and this further expands the concept into many different directions and definitions.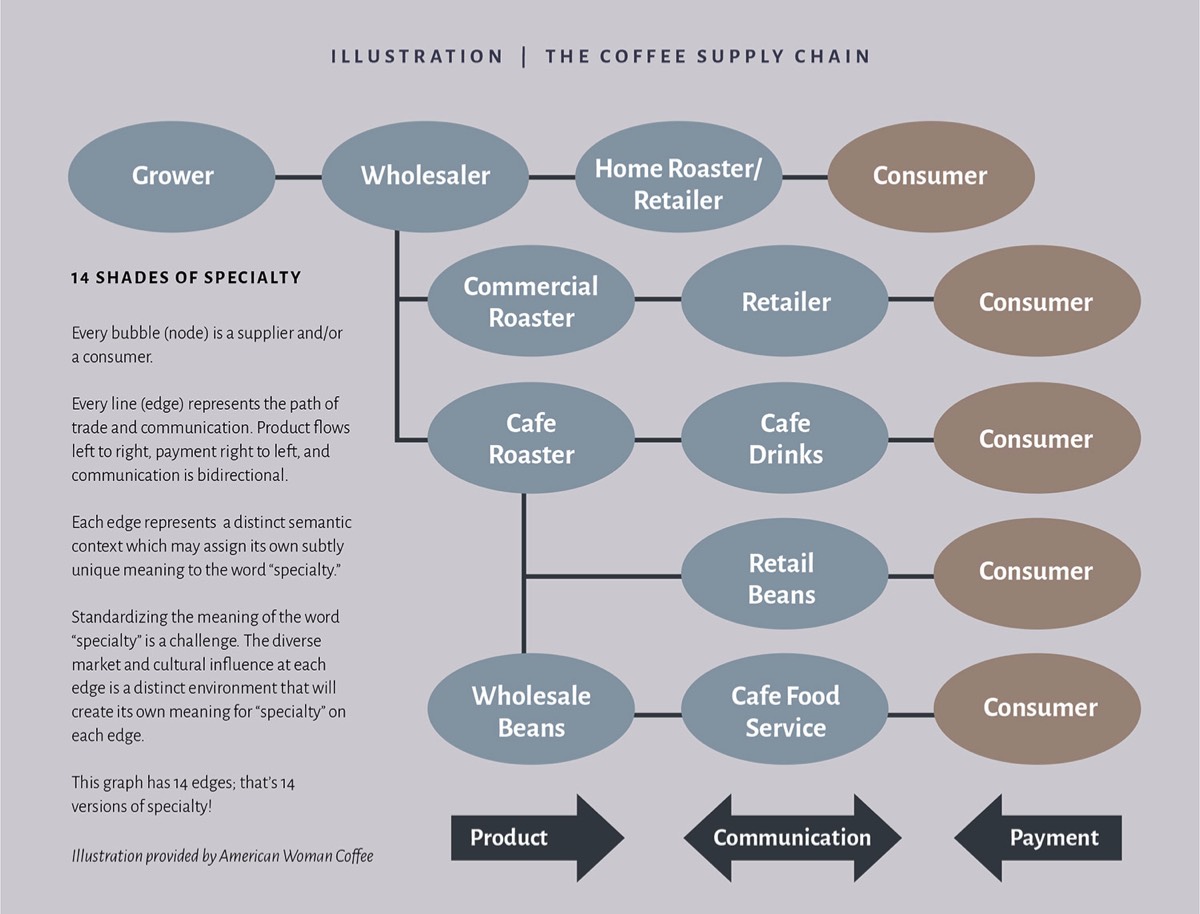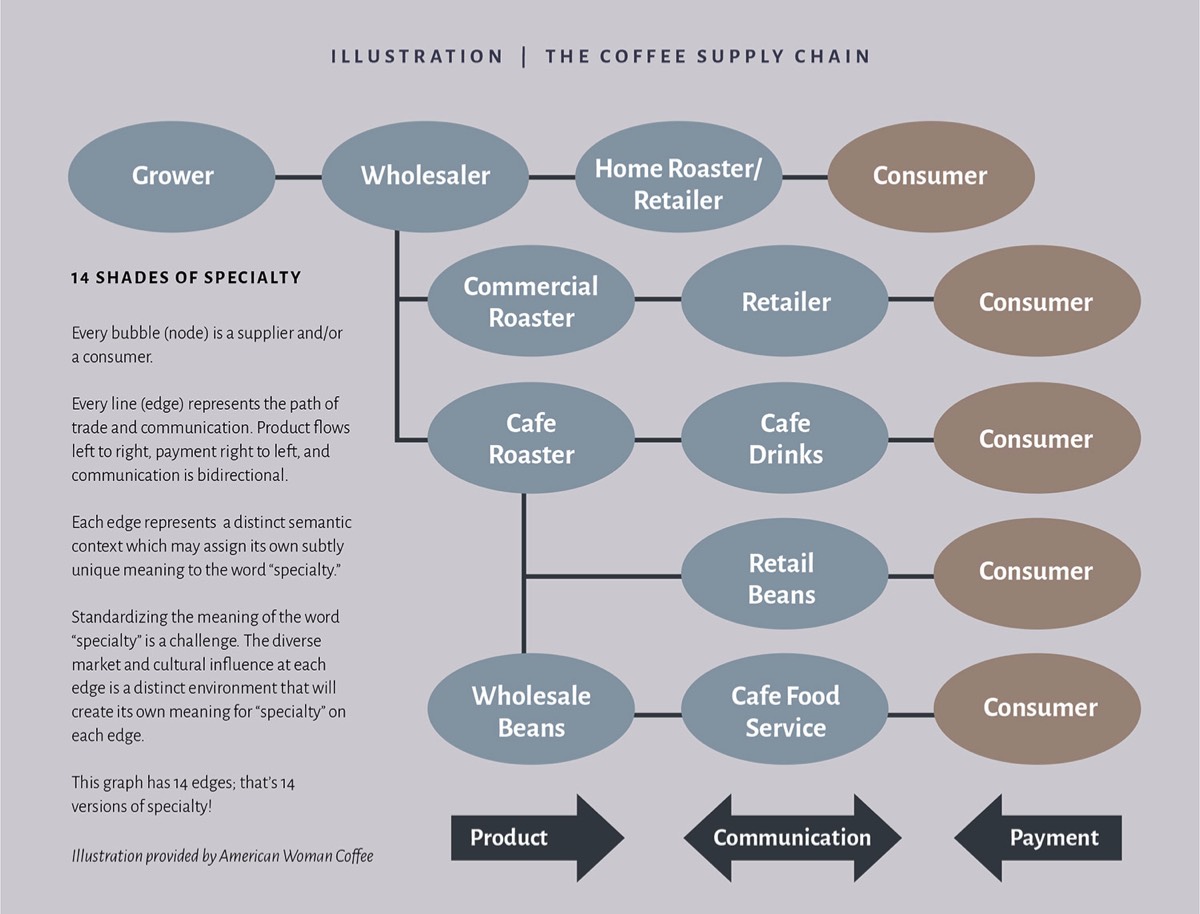 The complexity of managing the evolving concept of specialty is magnified by each perspective, and the training level and quality perception of each stakeholder from grower to consumer.
Evolving to Specialty Roasted Coffee
As we discussed in the first part of this series, the concept of specialty coffee started with green coffee, evolved into a section of the cafe drink menu, and has expanded to include altruistic supply chain operations, transparency and certifications for farming practices. All these changes lead to conclusions; there is no consensus for the term "specialty," which causes consumer confusion, and overuse of the word dilutes the true meaning.
The concept of specialty has expanded to the point that a new definition is necessary. At the Specialty Coffee Association (SCA) Re:co Symposium in 2019, Ric Rhinehart, former executive director of the SCA, offered his personal definition: "Specialty coffee may be defined as coffee, from a known geographic origin, that has a value premium above commercial-grade coffee due to its high quality in the cup and to particular attributes that it possesses. We can think of specialty coffee, whether bean or beverage, as being defined as differentiated coffee products that garner a premium to commodity coffee products in the same market." Loosely explained: If we know where the coffee comes from, and it is more expensive than commercial coffee because of high-quality flavors and other attributes for both green coffee and beverages, it is specialty coffee.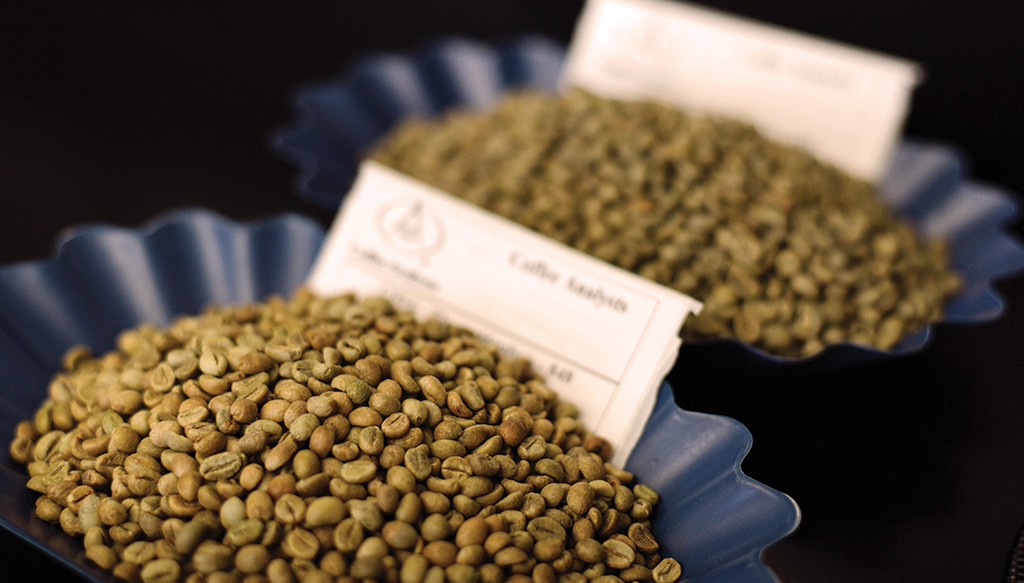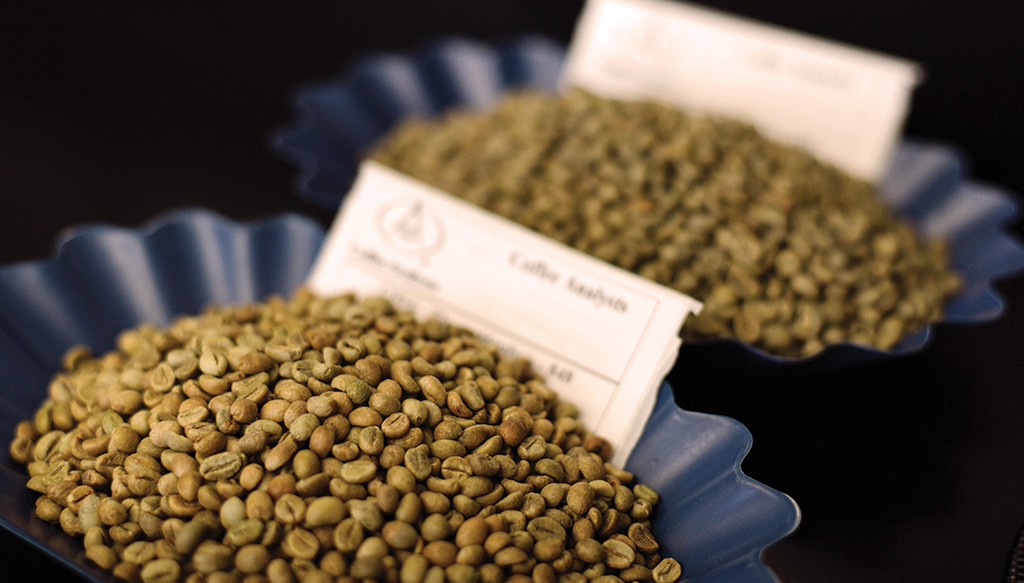 The SCA's Price Crisis Response (PCR) Initiative's Summary of Work reports that consumers are confused about specialty. To them, specialty coffee is perceived as directly supporting growers, which fits Rhinehart's definition as having a value premium. However, to ensure support for farmers, the quality premiums for green coffee quality must be confirmed as benefiting the farmers, usually via direct sourcing or with a socially responsible program or certification.
[Click here to read the full article]
Related Reading