Coffee Gets a Cocktail-Like Treatment at Goodkind Coffee in Lakewood, Ohio
Service at the new Goodkind Coffee in an inner suburb of Cleveland, Ohio, might feel more fitting for a Cosmopolitan than for a cappuccino.
Open since September 2017 in Lakewood, Goodkind's bar is bigger than what many coffee drinkers may come to expect. The initial wait is longer, and the amount of water shaken into the Kaffe Tonic (homemade tonic syrup, espresso, bitters and sparkling water) is as carefully calibrated, as it would be for a well-crafted Sidecar.
All of this is by design. Liam McMillin, Goodkind's 22-year-old general manager and co-founder, told Daily Coffee News that he wants to foster craft-cocktail-bar-style "sustained conversations" in place of a series of shouted orders.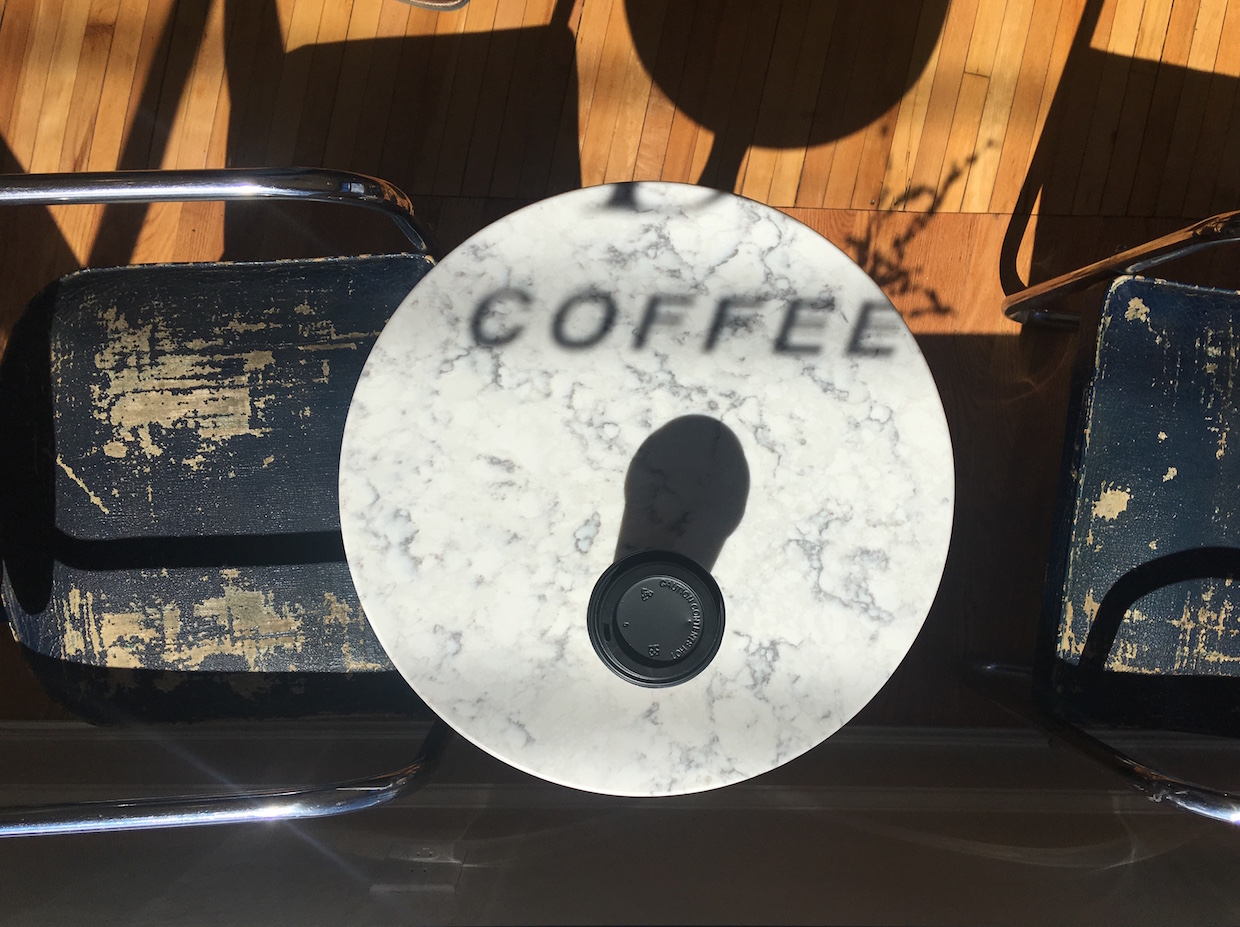 "One person takes your order from start to finish," said McMillin. "They move immediately to make your drink. There's a little more wait time once you get in line initially but there's less of a wait later on."
Goodkind is one of at least four coffee-related spots to open on Lakewood's Madison Avenue in the past six months or so. Addicted Coffee and Ice Cream serves coffee as an ingredient in and accompaniment to colorful desserts. About a mile down Madison,Rising Star Coffee Roasters is a Cleveland-based mini-chain that had been sharing space with a local brewery before opening its own cafe. Play Grounds Café serves parents coffee from local roaster Phoenix Coffee Company while the kids play in "The Fort."
"All these shops are really cool and sort of different," said McMillin. "We're not in competition. We're all excited to be part of this growing coffee culture."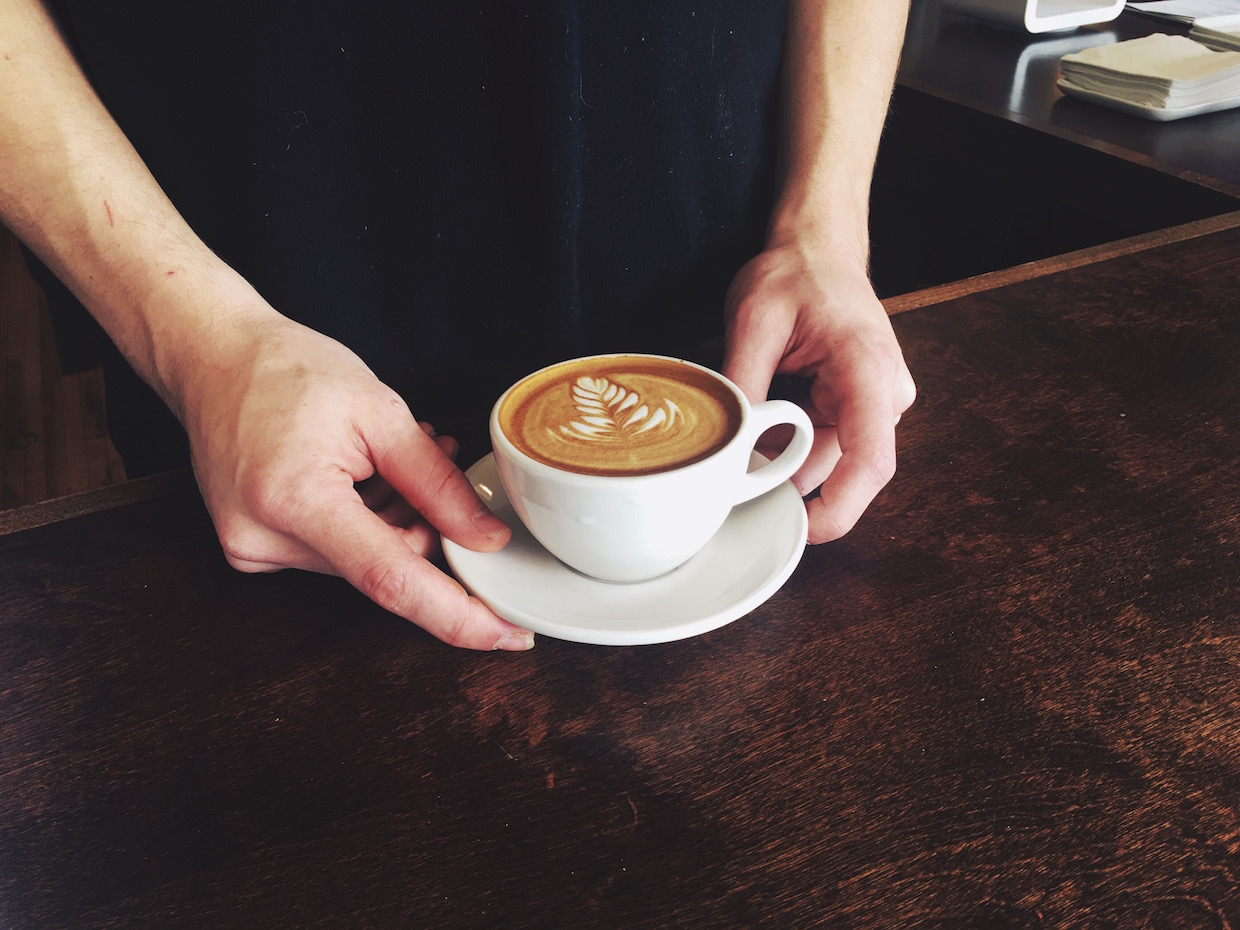 With owners Zach and Marissa Tesler, McMillin has been working on adjusting Goodkind's service to make it flow smoothly, while still allowing for meaningful interaction. One benefit is education — baristas have more time to chat with Lakewood customers about what they're going to like, even if they've never had a natural processed Ethiopian coffee brewed on a Clever dripper before.
"Someone who has been drinking gas station coffee, for example, can get a cup they really like," McMillin said. "They're not going to be knocked back by lemon acidity or something like that. Because we're having these conversations… we want to be able to transition into bringing in an Ethiopia that's super blueberry-forward.
"The whole interaction is a little more personalized," he added. "The barista can explain what Ethiopian coffees taste like blueberry and why we're offering a coffee with fruit flavor as opposed to a standard dark roast. Your average customer can taste the blueberry in a natural Ethiopia."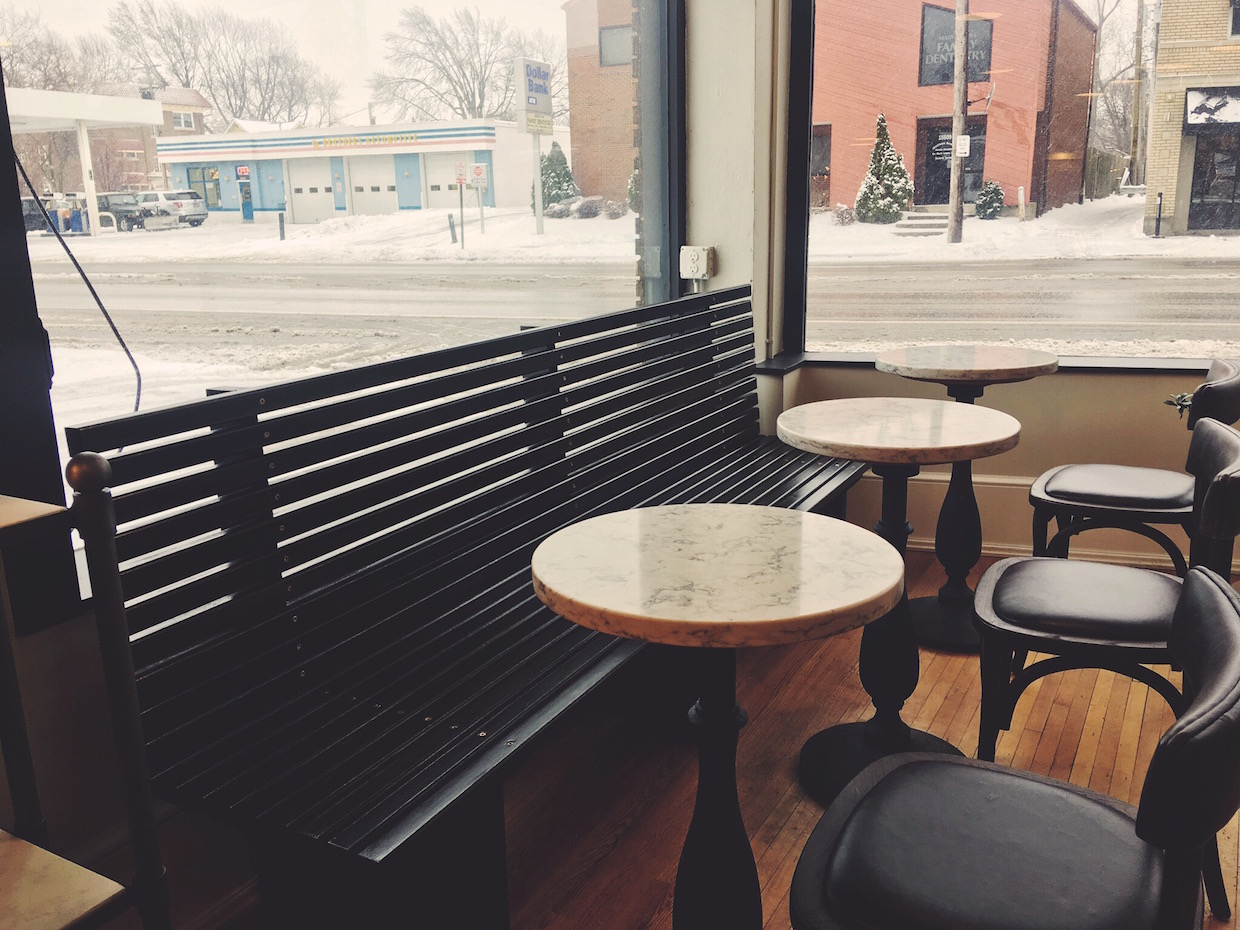 Currently, Goodkind gets its roasted goods fromDuck-Rabbit in Cleveland, and fromDorothea, a Seattle micro-roastery that Zach Tesler got to know when it was a home-based business from owners Conor Mahoney and Ashley Sirl.
In a move that could inform future economies of scale, Goodkind freezes some of its coffees five days after roasting. McMillin said the Goodkind team did careful research on the chemistry behind freezing, then compared tasting notes, finding pleasing results.
"We vacuum seal it and freeze it. In this coffee brick there's no air, it doesn't degas anymore," McMillin said. "We can hold it for three weeks or a month or two sometimes. We pull it out and it pulls on the espresso and drip coffee as if it was fresh."
This is how, if Goodkind can expand in later years, the owners plan to "buy the best coffee we can and serve it at a price people can buy it," McMillin said, as they're doing now.
"The idea down the line is to have a national model where we can buy 50 to 100 pounds from a roaster we're excited to showcase, rather than having to hit shipping minimums and keep it fresh long enough," he said. "Vacuum sealing and freezing has been super effective."
In addition to a line of espresso drinks made on its volumetric Unic Stella di Caffe and brews from a Clever pourover bar, Goodkind serves baked goods from Sara's Sweets in Lakewood and Floressa Cafe in Cleveland's Ohio City neighborhood.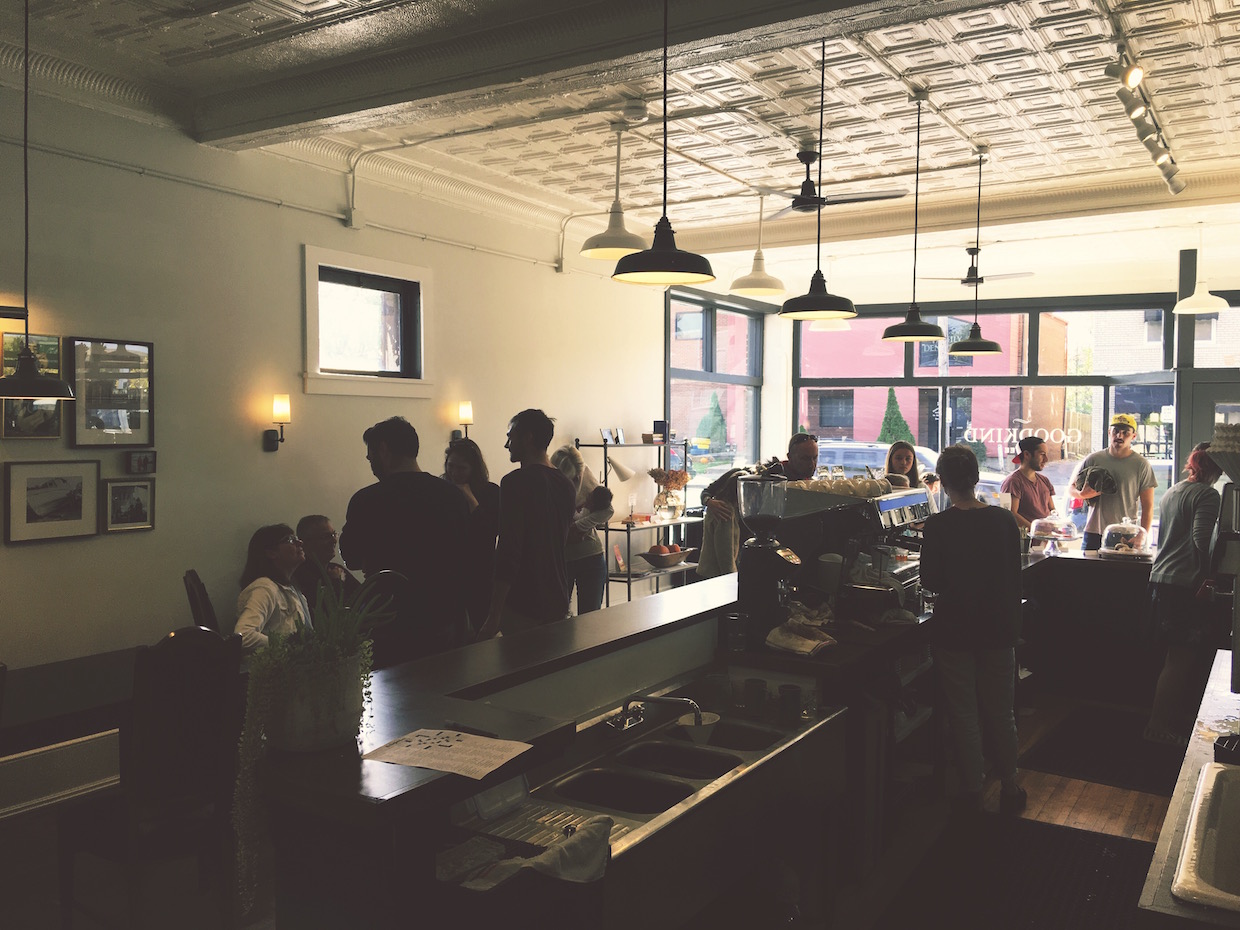 Among specialty cocktail-style coffee drinks, Goodkind's Old Fashioned substitutes espresso for bourbon. Demerara syrup, cherry bark vanilla bitters from Bittercube, candied orange peel and cherries finish the drink. For the Kaffe Tonic, baristas skim the crema off freshly pulled espresso before shaking with ice. Sodas may include flavors of green tea and peach puree or pear and rosemary. A Mexican mocha involves Sears chocolate syrup, cayenne pepper, chili powder, nutmeg and vanilla. In the Bowl of Soul, iced chamomile tea is combined with honey and almond milk made fresh every morning.
Could Goodkind eventually become a "real" cocktail-and-coffee bar? It's unlikely — liquor licenses in the Cleveland area can be expensive and competitive to get. McMillin joked that there are "negative four" available.
"Zach and I both have a background in cocktails," McMillin said, "but we ended up not doing it in this shop. We want to make sure this shop is running to the best our ability… we're figuring out the best way to have this service method work."
Lindsay Christians
Lindsay Christians (@LindsayC608) is a full-time food and arts journalist for The Capital Times in Madison, Wisconsin. She is the host of a weekly food podcast called The Corner Table.