Archetype Coffee Relocates Roastery Into New and Atypical Second Shop in Omaha
FFOL Editor 1
The specialty coffee scene in Omaha, Nebraska, continues to grow with a second location from established Big O player, Archetype Coffee. Now in its fourth year of operation, Archetype has expanded beyond its original Blackstone District roastery cafe with a new 3,200-square-foot facility in the up-and-coming neighborhood of Little Bohemia.
Production on Archetype's 10-kilo Proaster and bakery operations have been relocated into the shop, which opened about three weeks ago. The company plans on expanding on its food offerings there to include simple breakfasts and lunches, as well as snacks such as cheese boards and fresh pretzels alongside a selection of beer and wine.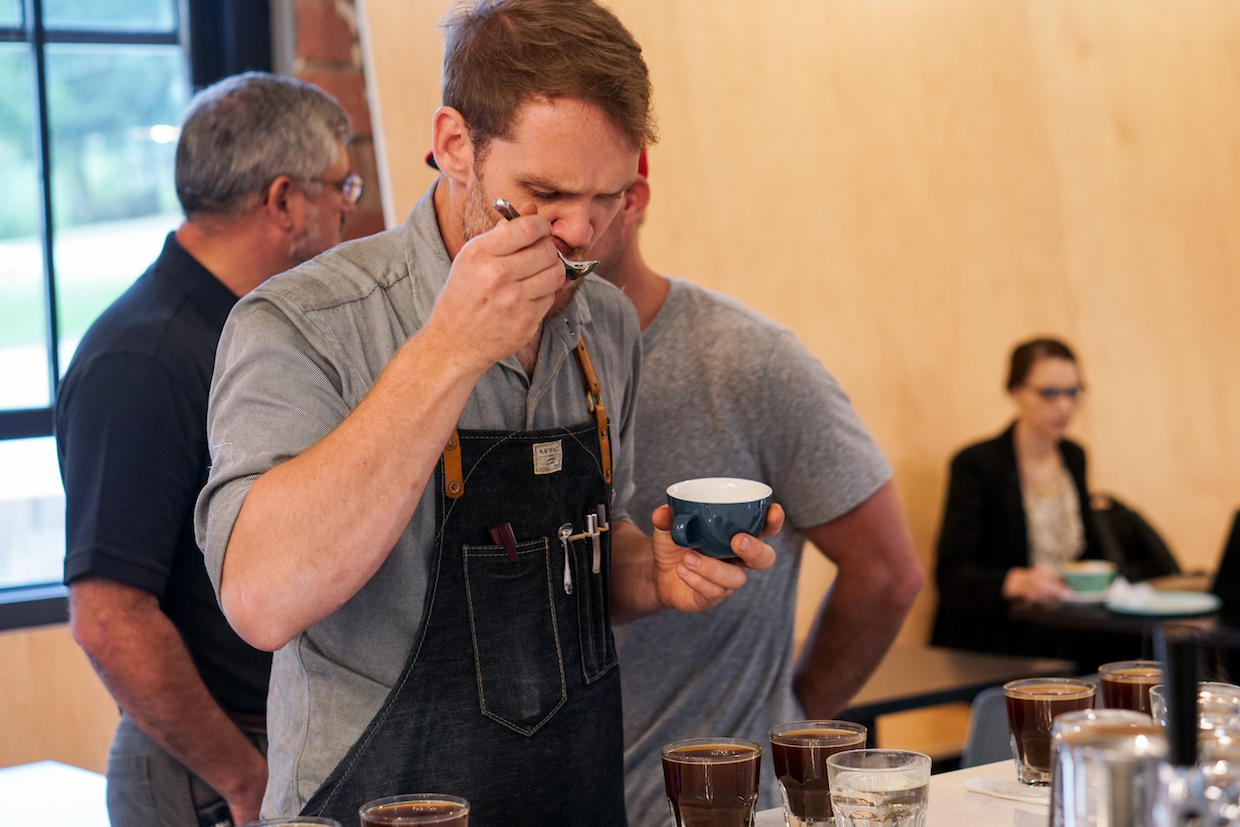 The year in Omaha kicked off with the opening of Amateur Coffee's first retail bar and vegan cafe. Then this summer came a sizeable expansion from Hardy Coffee that included a new headquarters, roastery, bakery and cafe. Last month, the Rally Coffee brand made its debut. Now Archetype owner Isaiah Sheese told Daily Coffee News that he hopes patrons will enjoy observing the shifting colors of a nearby sycamore from the shop's patio, which he expects to be finished this month.
A summery shade of green will never fade from the shop's bar, though, as it beams from custom green three-group Synesso MVP Hydra espresso machine, supported by a Mahlkonig Peak grinder. Precision cups will also be crafted by a Marco SP9 Twin brewer set-up.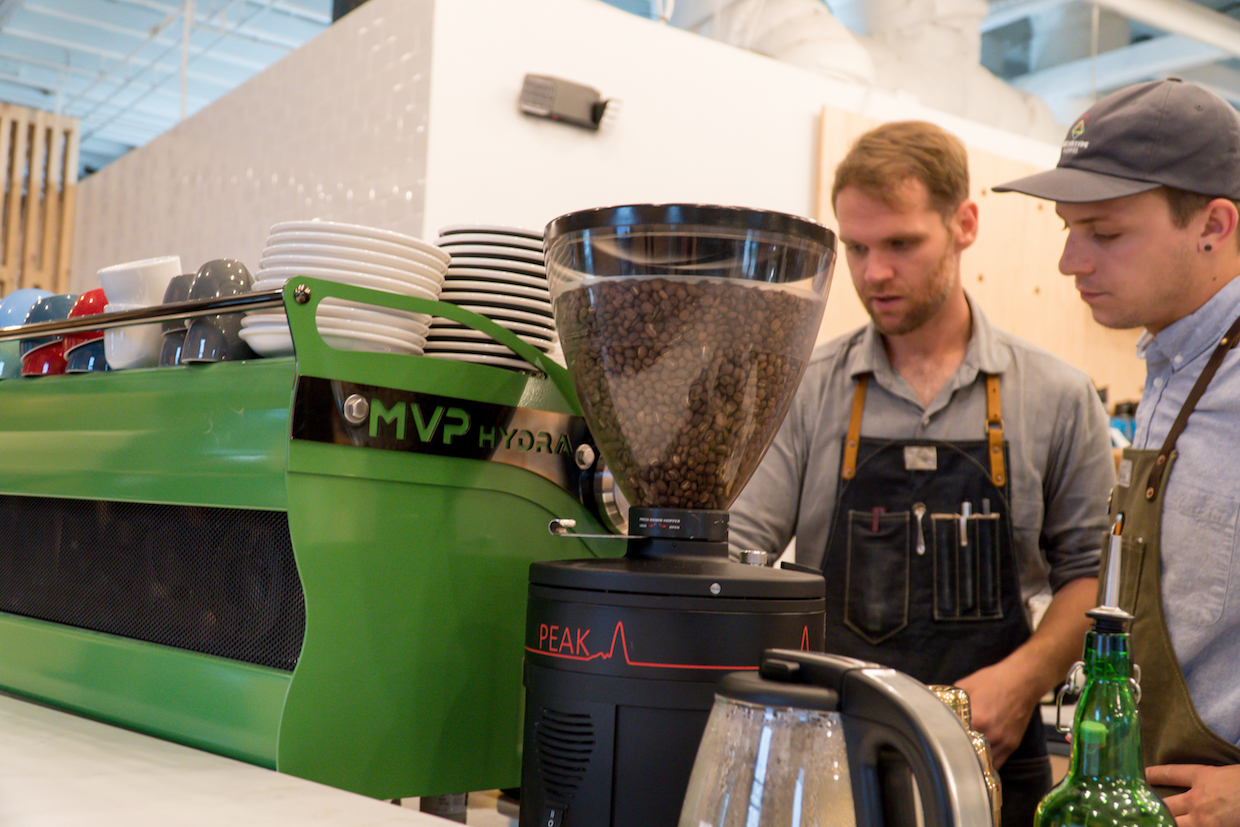 "In middle-America it's kind of hard; we don't get to play with all the toys," said Sheese, who lays claim to having brought the first Curtis Seraphim, first Synesso and first SP9s to Omaha. "You kinda have to pay to play, which is a bummer. We're not on one of the coasts, so we don't get to go into other shops and be like, 'Hey, how do you like this?'"
Batch brews by Curtis round out the program, plus another powder-coated La Marzocco Linea resides in the back for training, for overflow if lines get too deep and for some fairly elaborate seasonal signature drinks. One previous drink is the Campfire Macchiato, for which Sheese steamed a crème anglaise base instead of milk, adding smoked cinnamon bark and a sprinkling of dried papaya and blueberry.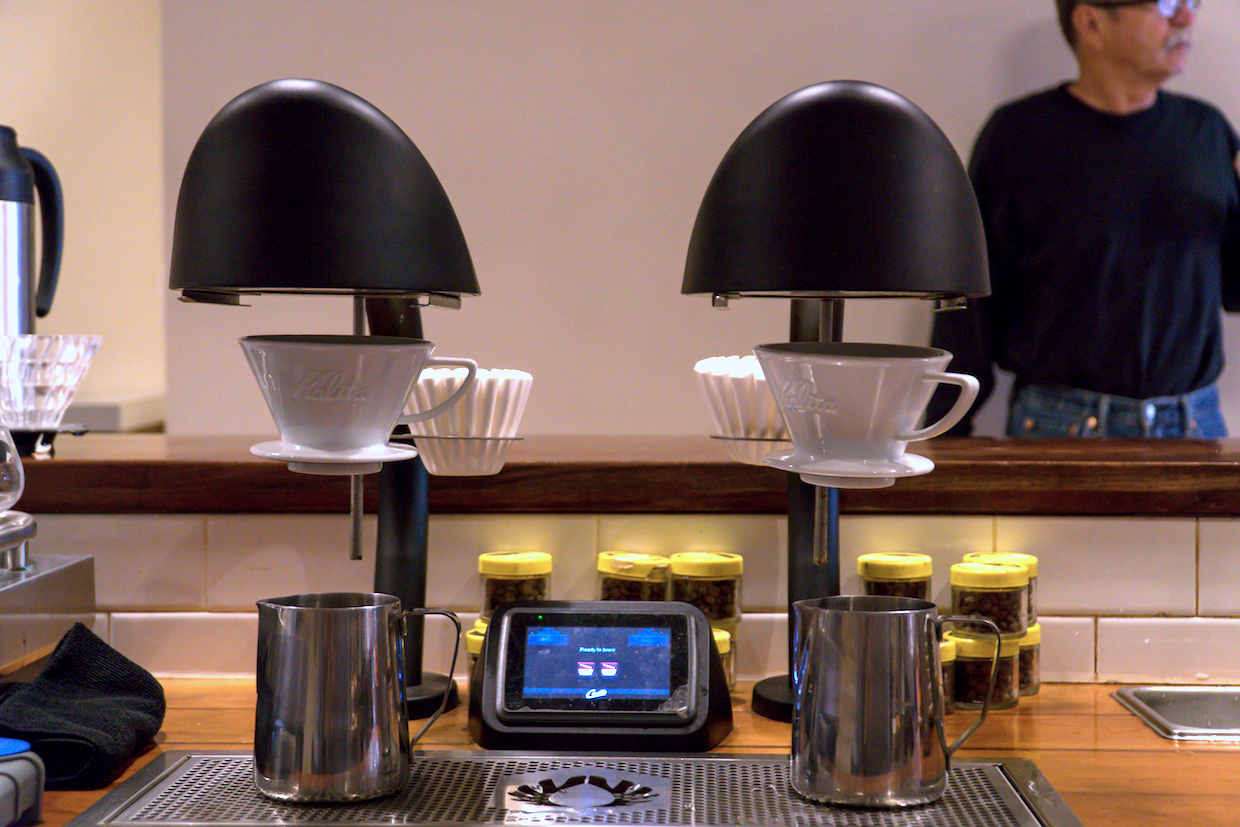 This creative sophistication fits well within the airy, modern-yet-approachable interior design inspired by a recent trip Sheese took to Norway. "In Oslo, Copenhagen and Stockholm, the Danish modern, with clean lines — I have no idea how they keep zero clutter everywhere; it's so incredible," said Sheese. "There really isn't anything like it in Omaha."
Another detail unique to the new cafe that Sheese takes particular pleasure in is a set of bronze coffee bean cabinet door pulls that were poured by some friends that do work in a local artists' collective. They were vaguely intended to echo the bronze cocktail shakers they use for certain drinks behind the counter. Said Sheese, "It was us just being goofy and cheesy, but it's kinda funny."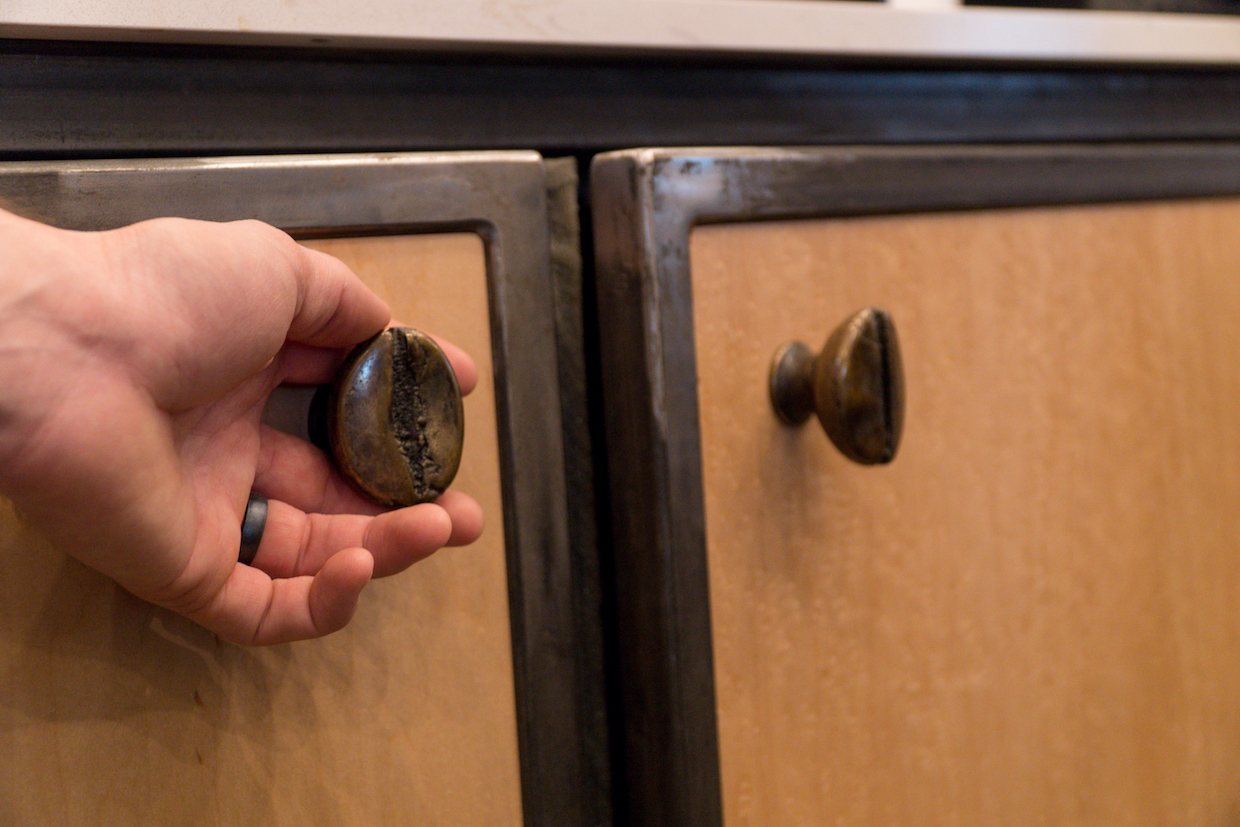 With shop number two now open, Sheese said Archetype's next move will be to revisit shop number one.
"I don't want the first shop to feel like the stepchild," said Sheese. "We're going to do some different things at the first shop. In the near future we're going to make the pourover bar be like a multi-roaster, showcasing roasters that we respect and love what they're doing, and you'd only be able to get that at [Archetype shop] number one, just to diversify."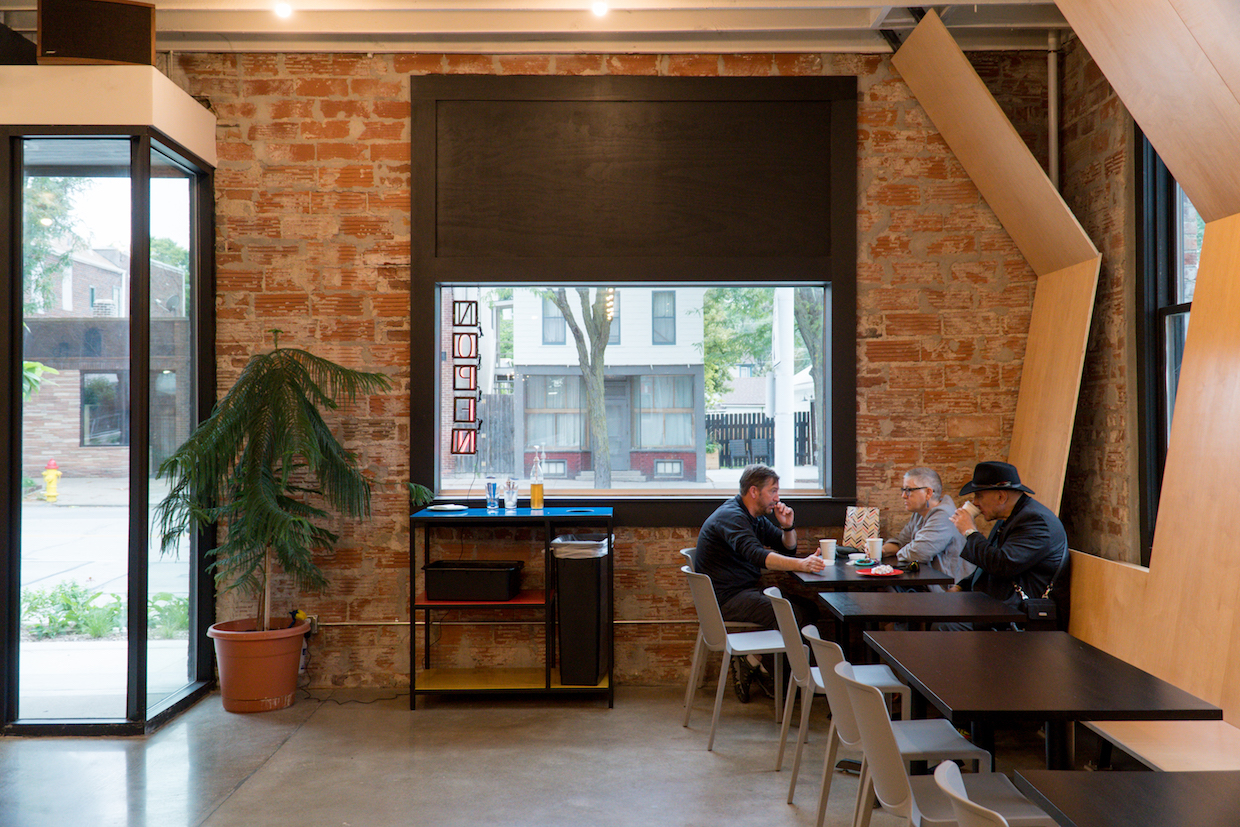 The new Archetype Coffee shop in Little Bohemia is located at 1419 S. 13th St. in Omaha.
Howard Bryman
Howard Bryman is the associate editor of Daily Coffee News by Roast Magazine. He is based in Portland, Oregon.