Spur Coffee Offers High Design in the Mile High City with New Baker Cafe
The Venter family has upped the pace of its Littleton, Colorado-based retail and wholesale coffee company Spur Coffee Roasters, going from a casual trot to a full-on gallop with the opening of a second location. In Denver's Baker neighborhood, the new cafe includes a full kitchen and food menu, along with coffees from Spur's roastery in Clayton.
With windows on three sides plus a skylight, an abundance of natural light radiates over a clean, modern and minimalist interior with oak wood accents, live plants, and white countertops. The shop design was led by Spur owner Marcel Venter, a graphic and interior designer by trade.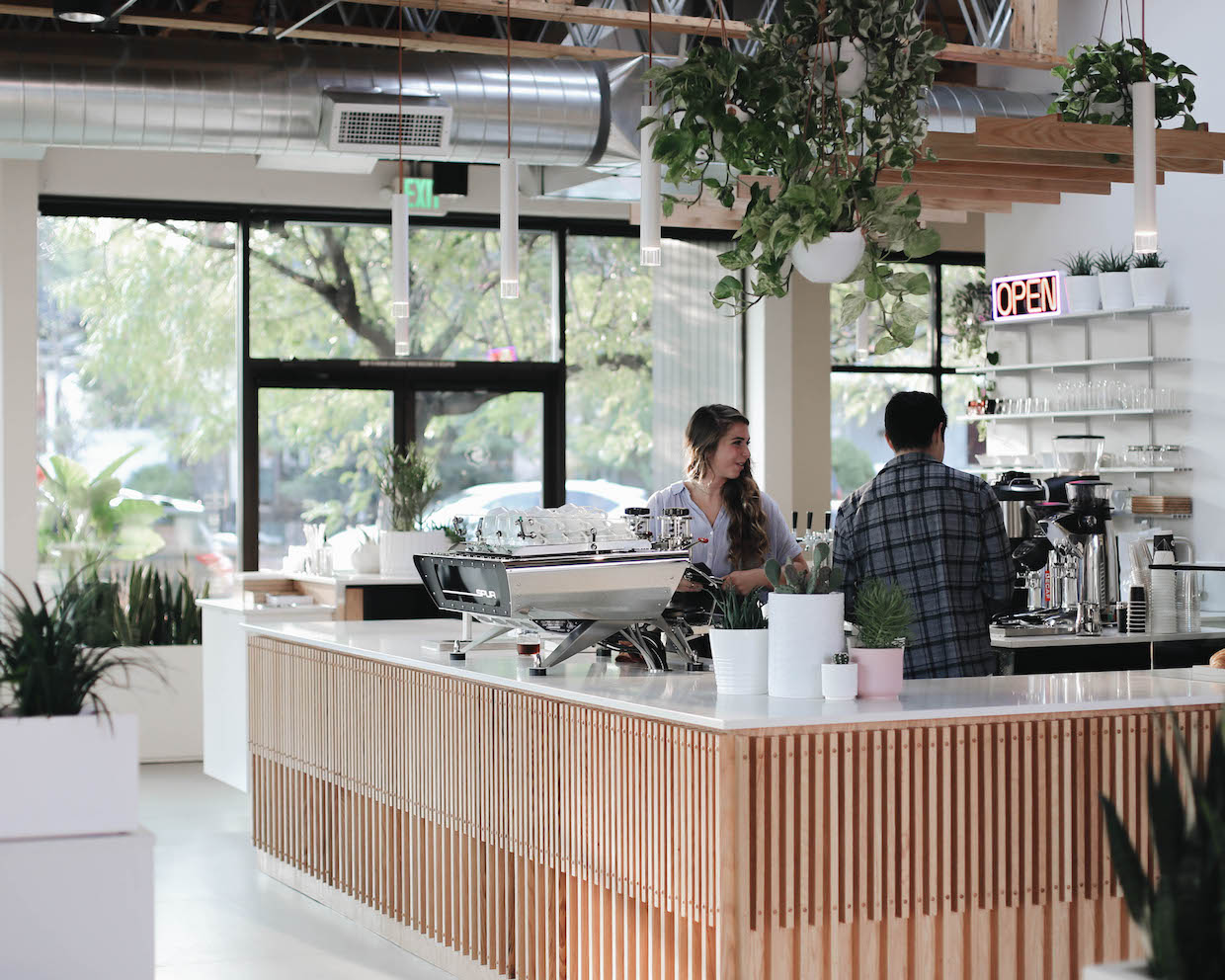 "We are passionate about natural light," co-owner Tandi Venter, who manages hospitality and cafe operations for Spur, told Daily Coffee News. "We're drawn to spaces where we don't have to put artificial light in."
The food menu at the new shop offers simple but satisfying options, including breakfast specialties such as savory oatmeal, soft-boiled eggs, and avocado toast As the shop grows into its own, Spur plans to introduce made-to-order lunch and dinner options, as well.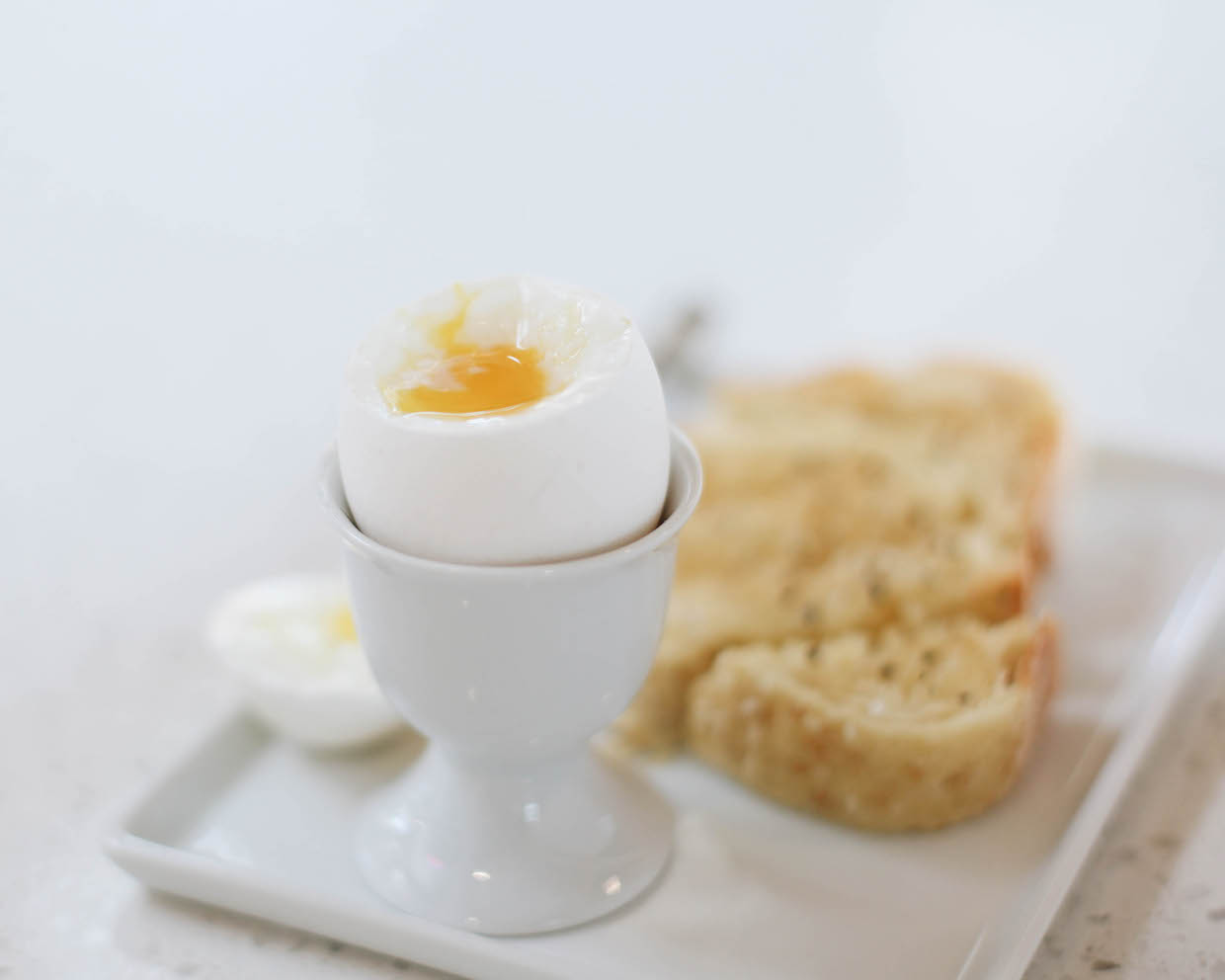 On its drink menu, Spur offers a pared down selection of classic coffee beverages, along with some interesting non-coffee options, such as Rooibos and Matcha tea lattes, and fresh Tumeric infusions.
Before entering the coffee business, the Venters relocated to the Denver area from Johannesburg, South Africa and opened Spur as a branding and design business. A short time later, in 2012, they moved the design studio into a mid-century modern building in old town Littleton and set up an espresso bar for their clients.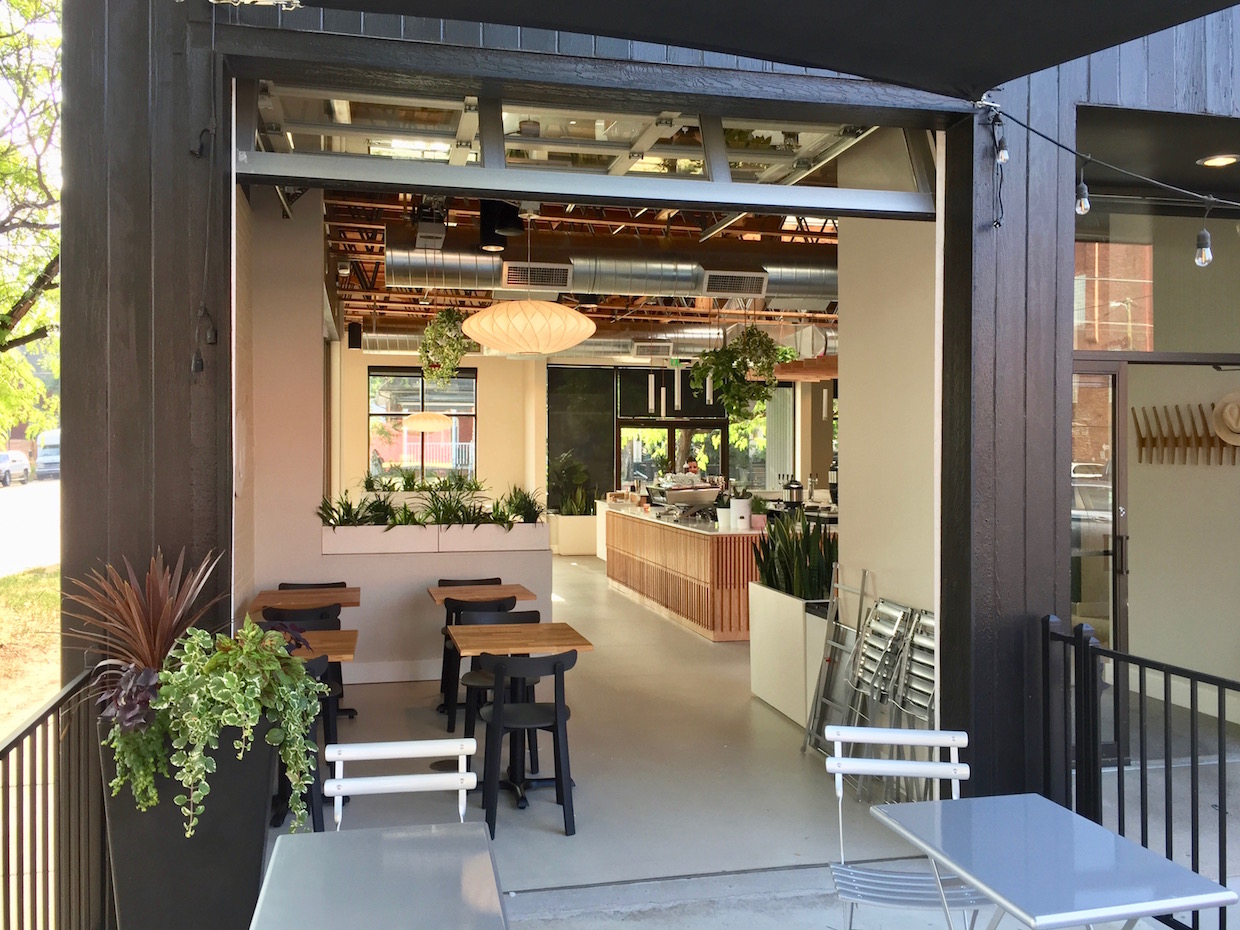 The business evolved into a co-working space and started serving coffee to folks in the neighborhood on the house, before eventually opening as a fully public coffee shop about five years ago.
"It was a retail space, so there were a lot of people passing by and looking through the window, hoping it would be a coffee shop," said Tandi Venter of Spur's first location in Littleton. "When it wasn't, they were disappointed. We've always been interested in food and hospitality, so it was a natural fit for our studio."
In 2017, several years after opening its first retail shop, Spur acquired a refurbished Probat UG-15 roaster and began the process of building the company's wholesale business.
"We love showcasing coffees that are true to the flavor of their origin," said Tyler Venter, who oversees the company's coffee program, including green coffee sourcing, roasting and barista training. "We are always fine-tuning our roast profiles until we find the proper balance that extracts the inherently delicious flavor of each coffee."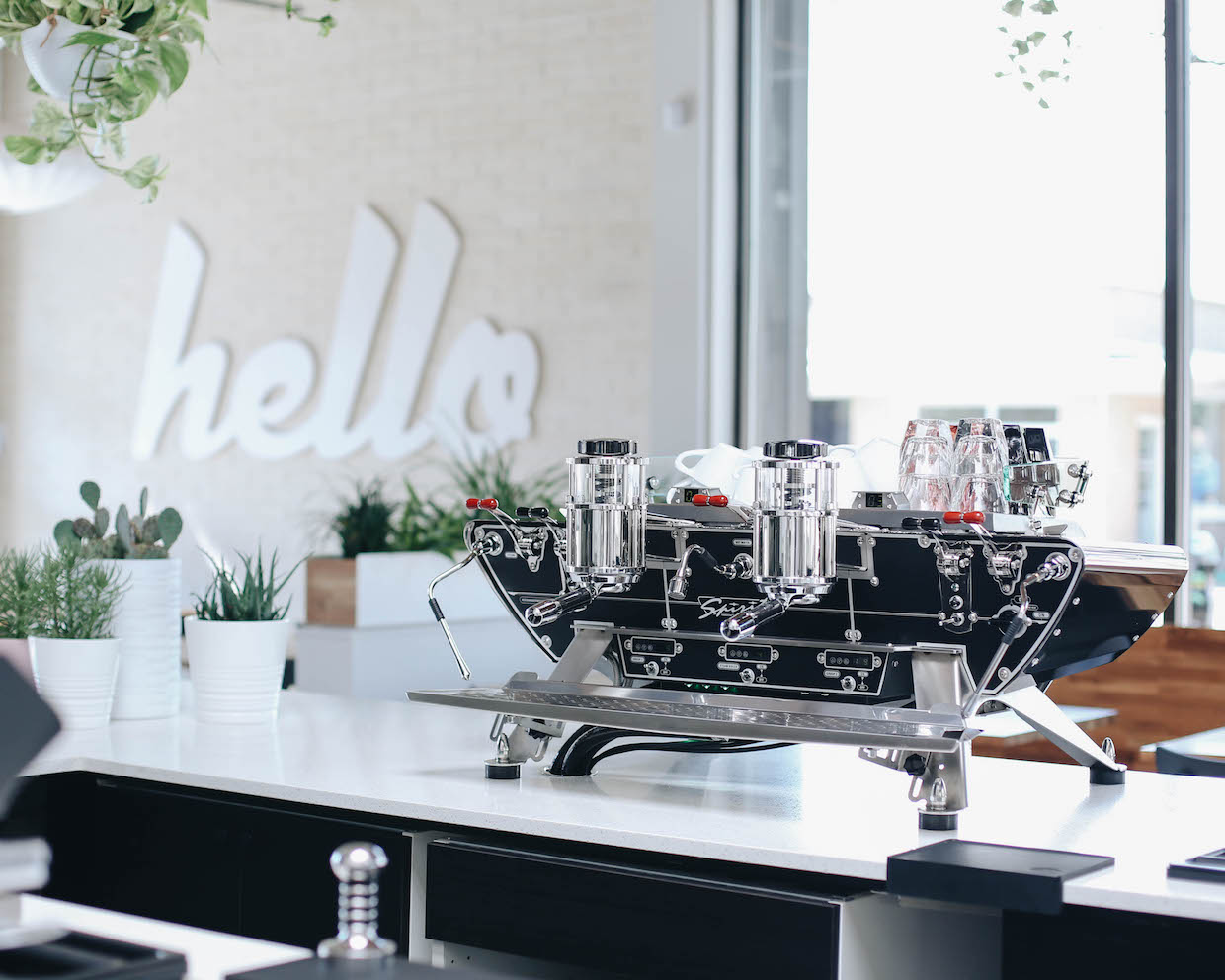 Spur's roasting space, situated in the 1942 historic Denver Medical Depot, is shared with a host of other creative and craft-focused businesses, which Tyler Venter says lends itself to a very cool vibe — especially when the aroma of freshly roasted coffee is wafting through the air.
"Our goal is to source the most delicious, responsibly-produced coffee available," said the younger Venter. "We care deeply that everyone in the chain benefits and we work closely with coffee importers that travel to the source, bringing us fresh, high quality, and sustainable coffees."
Spur Coffee is now open at 95 Lincoln St. in Denver.
Lily Kubota
Lily Kubota is the digital content manager of Daily Coffee News by Roast Magazine. She is based in Southern California.