Upper Left Roasters Heads Downtown With Second Portland Location
Upper Left Roasters' second retail location opened last week in the lower left quadrant of its home city of Portland, Oregon. The compact new cafe is inside the historic Meier & Frank Building at 555 SW Morrison Street, with a buildout lead by Bora Architects that features detailed casework and brass elements intended to promote a sense of the building's historic nature.
The company said it is excited to set up shop in a location to which Portlanders already feel connected.
"Growing up in Portland, I have many positive memories in this building, especially during the holidays, and we are excited that the history is kept alive with original materials revealed throughout the space," Upper Left owner Katherine Harris said in a recent press release.
Upper Left Roasters originally took its name for its location at the northwest, or upper left, corner of the intentionally square-shaped Portland neighborhood of Ladd's Addition. The 15-story glazed terra cotta Meier & Frank Building is located directly to the northeast, or upper right, side of Pioneer Courthouse Square. Nevertheless, Harris said Upper Left will stick to its roots both in name and in its spirited pursuit of fresh, high-quality beverages and foods at this and any future locations.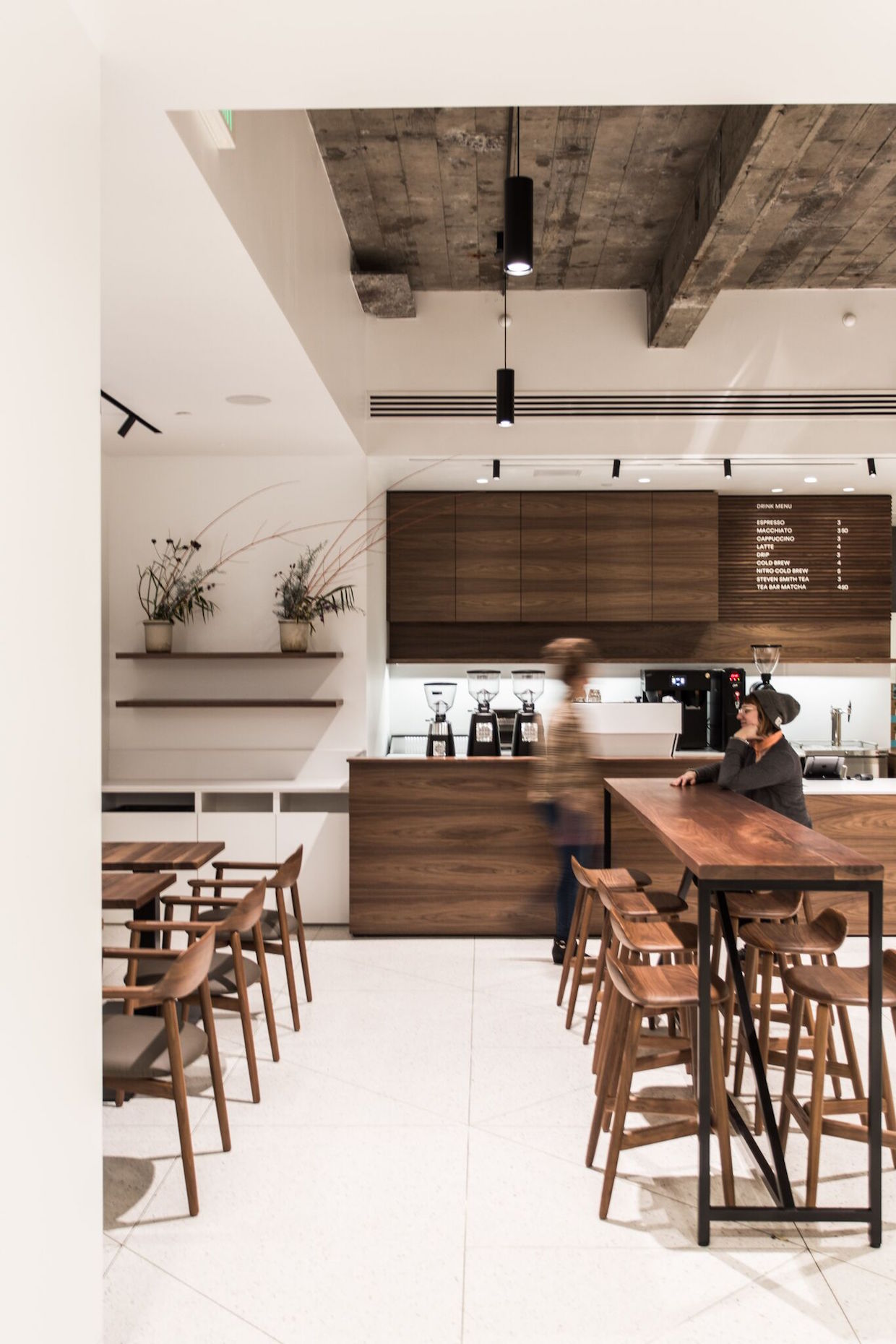 Roaster Chris Alspach will continue turning out all of Upper Left's coffees from the same 10-kilo Proaster machine located at the company's original roastery cafe. The new cafe feature a rotation of single-origin coffees on espresso and drip, served purely or in classic milk drinks, including with the company's house-made vegan almond-macadamia milk.
Espresso drinks will be ground by Mazzer grinders and prepared on a custom white La Marzocco Linea espresso machine; batch brew will be ground by Mahlkonig EK43 and brewed on a Curtis brewer. New to the new location will be fresh boiled bagels by Bridgetown Bagels, and a nitro cacao cold brew on tap, based on a long-steep immersion brew made in a temperature controlled facility.
Harris signaled that additional Upper Left retail locations are possible, including outside of Portland.
Said Harris, "Our team has thoroughly enjoyed serving the Portland community and if we have the opportunity to serve other communities, we're open to it."
Upper Left Roasters is now open at 555 SW Morrison Street in Portland, Oregon.
Howard Bryman
Howard Bryman is the associate editor of Daily Coffee News by Roast Magazine. He is based in Portland, Oregon.