Tone Hopes to Strike a Chord with Touch 03 Commercial Brewer
Swiss manufacturer Tone Kaffeemaschinen has revealed its latest commercial coffee brewing machine, an automated, urn-free drip brewer called the Tone Touch 03.
For use with open-topped manual brewers such as pourover drippers or Chemexes, the new machine is designed to quickly heat water for single cup brews or larger drip brews of up to 2 liters. Phased brewing occurs at the push of one of four pre-programmed recipe buttons.
The machine uses some technology borrowed from its bigger cousin, the Touch 02 batch brewer that came out in 2019.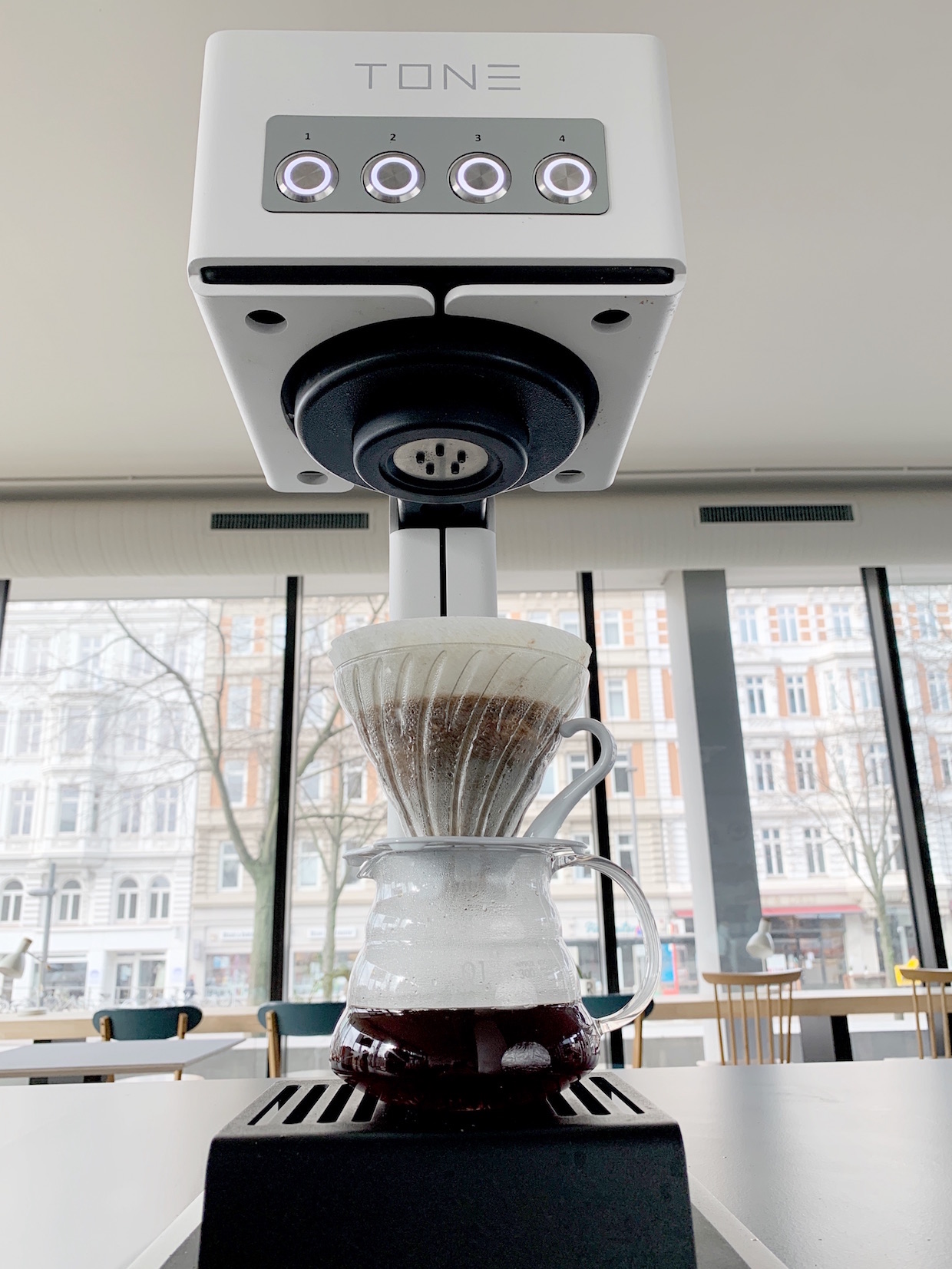 Tone International Sales Manager Jörg Khral recently told DCN that the machine has been designed to maximize energy efficiency at commercial coffee bars, offering tankless, heat-on-demand technology while taking up minimal space above and below the counter. The machine also offers a flexible platform for brewing profile storage and execution.
Energy efficiency is achieved over time through the heat-on-demand system that the company says can bring water up to brewing temperature within just a few seconds.
"Using constant energy to keep a boiler hot and not to be flexible in temperature was the foundation of brewing, but the world has changed," Khral told Daily Coffee News. "We do have to look into our resources for future generations, and our businesses also need way more flexibility than they needed 10 years ago. With the Touch 03, you switch it on and within two seconds you can brew at 95°C, and change the temperature within seconds."
User-controlled parameters in the Touch 03 include water temperature, flow rate, flow pulsing, total brew time, turbulence and delay. These can be further organized into three phases per profile, labeled Bloom, Turbulence and Development. These settings are expressed through four quick-start brew buttons on the Touch 03's face.
"You can create and store unlimited recipes in the software," said Khral. "You do need a tablet in order to put the recipes on the four buttons. You can also create sets of four recipes, and get them loaded on the machine within seconds."
Batch sizes brewed on the Touch 03 range from 250-milliliter (8.4-ounce) single-cup brews up to 2 liters; water temperatures range from ambient room temperature up to a maximum of 99°C (210.2°F); and flow rates vary from as slow as 1 gram-per-second up to 8 grams-per-second.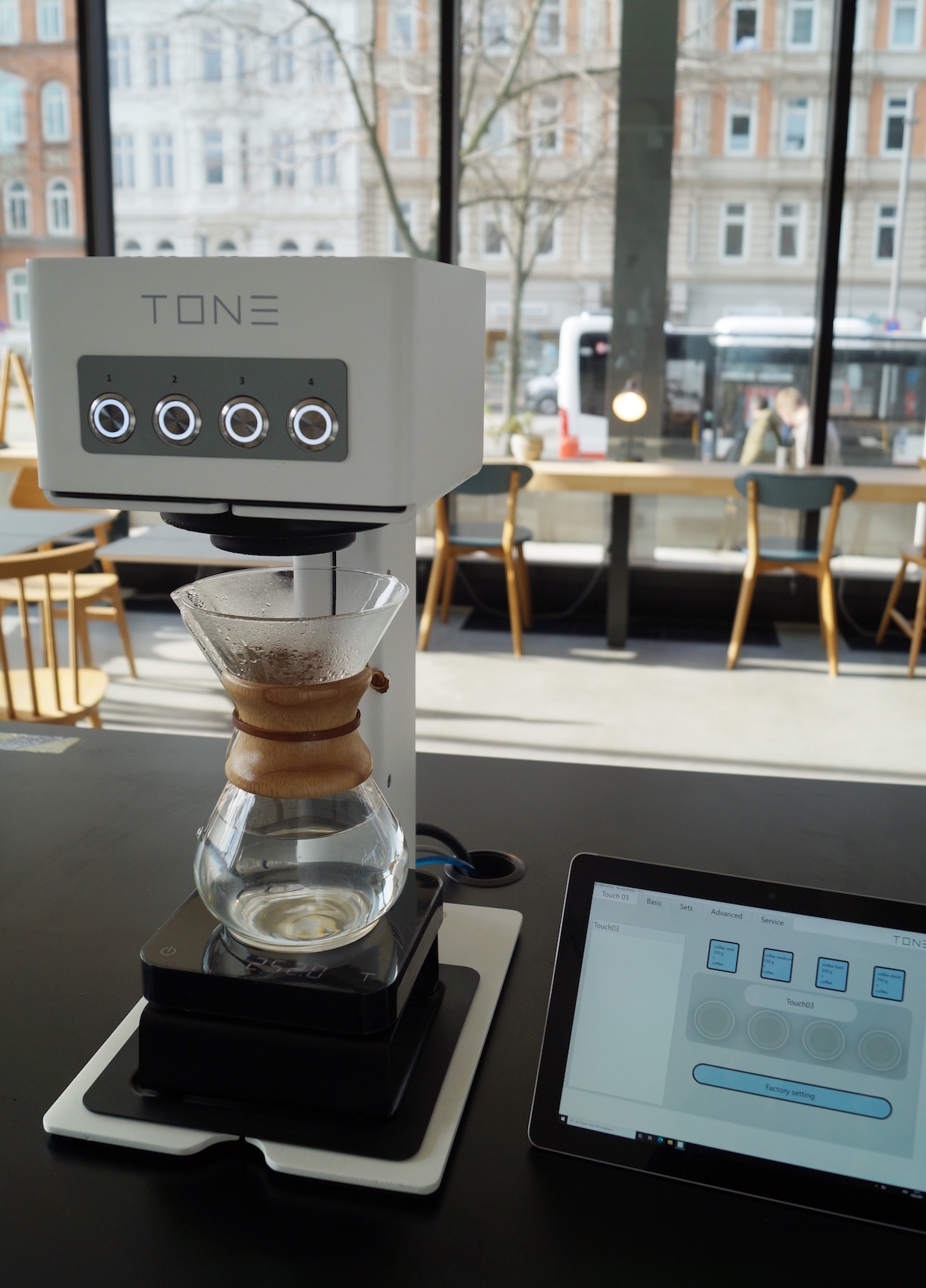 Said Khral, "Since you can play around with temperature, you can create a recipe for a green tea with 85°C, and a black tea with 95°C."
The new machine stands 505 millimeters (19.88 inches) tall from the surface of the counter. Though designed to be connected to a direct plumbing line and installed on a countertop, Khral said the Touch 03's components can be deconstructed in ways that allow for mounting directly onto a wall or under a cabinet.
"Inside the housing is a black box where the magic happens," said Khral. "You can get this box out of the machine and build it in or on top [of] where ever you want it to."
The original launch plan for the Touch 03 was for it to greet the world last year and make the rounds of international coffee and hospitality industry exhibitions and trade shows.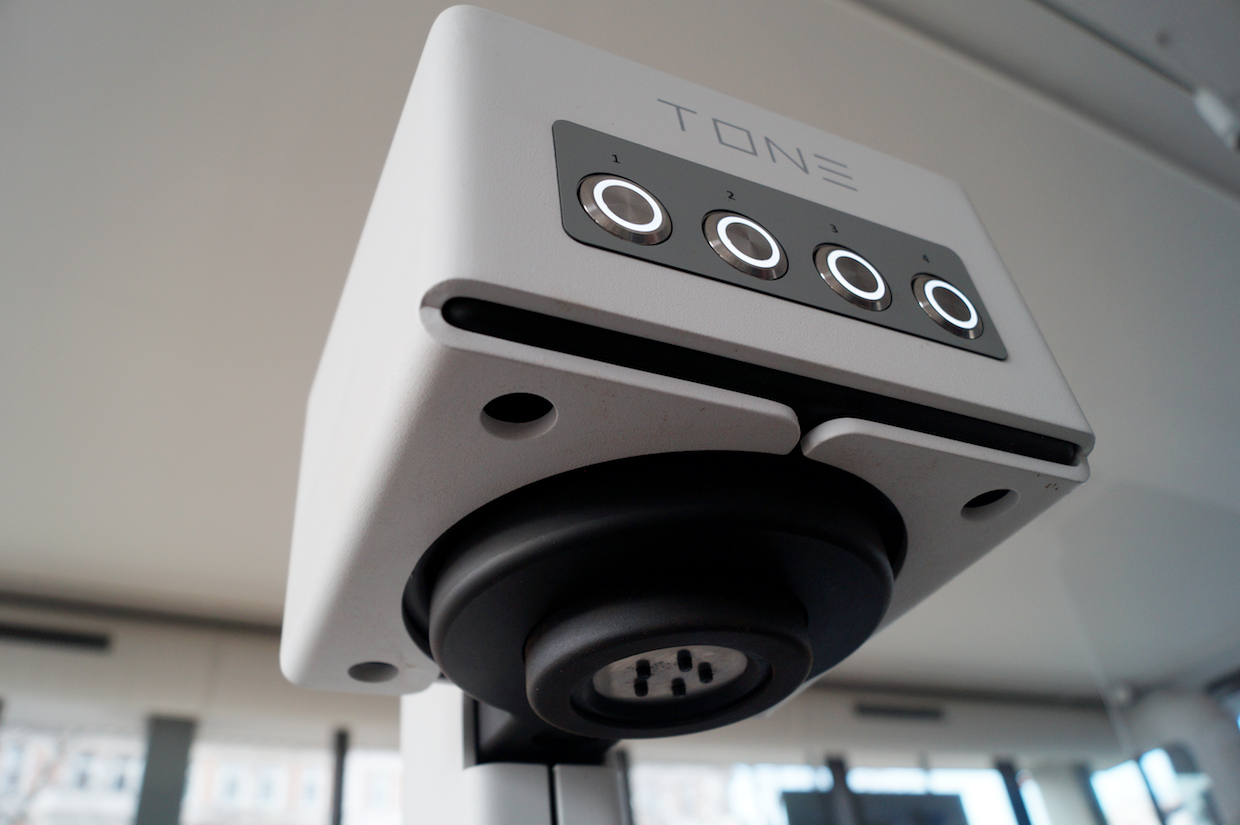 "Due to [COVID-19], we did not get the chance," Khral said of Tone's disrupted rollout. "Fortunately for us, our technology is so advanced and innovative, especially when it comes to brewing, we had a lot of partnership requests and the chance to expand our partner network and sales globally."
Sales of the Tone Touch 03 began last year in China, Germany and Australia, with a list price of 2,850 EUR ($3,475 USD as of this writing). Tone said the machine will launch in the United States through a forthcoming distribution partnership. A website for U.S. sales is expected to launch April 1. The U.S. MSRP has not been announced.