The Extraction Resists the Elements in Lovingly Preserved Buildings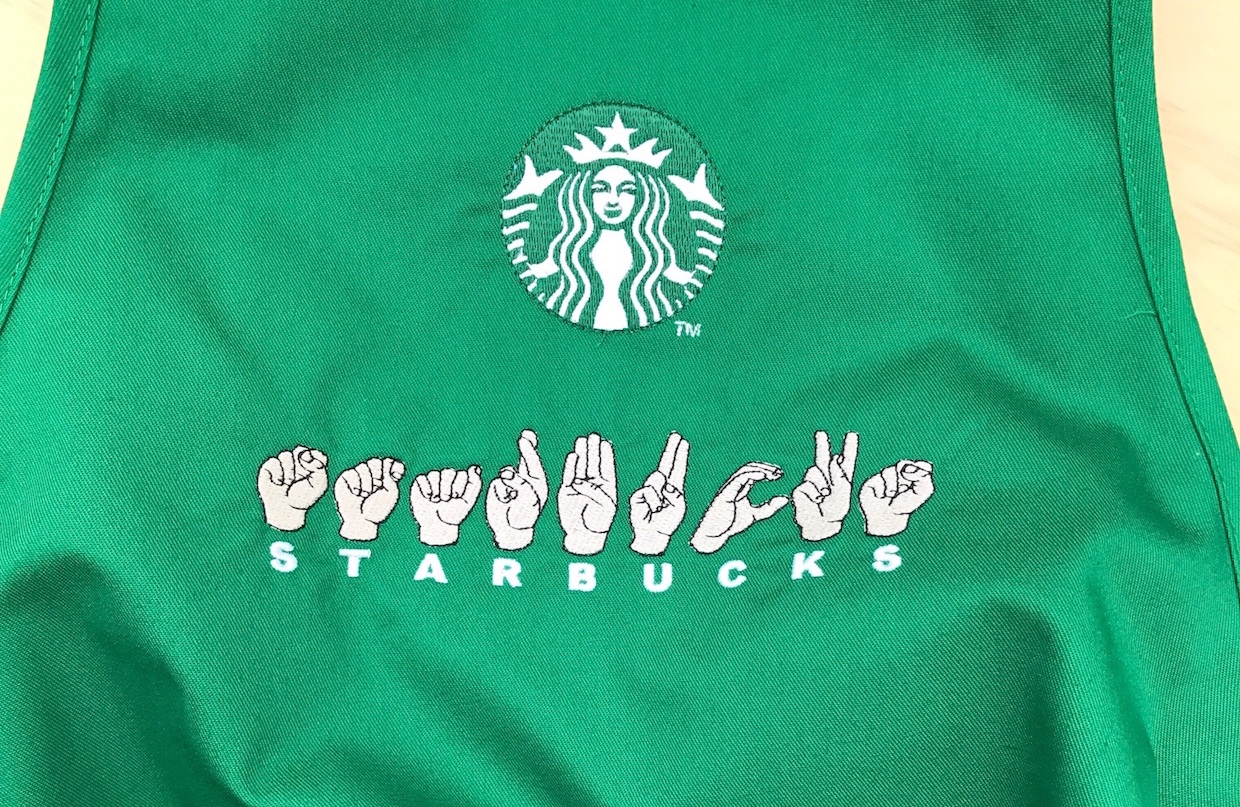 Expanding upon the efforts of its first deaf-friendly Signing Store that opened in Kuala Lumpur, Malaysia two years ago, Starbucks this week announced it's opening a second Signing Store in Washington, D.C. this October:
Starbucks will hire 20-25 Deaf, hard of hearing and hearing partners from across the country to work at the Signing Store with a requirement that all be proficient in American Sign Language (ASL). This team of partners with a shared language of ASL and diverse experiences with the Deaf and hard of hearing community will help to attract and develop talent, as well as raise awareness and understanding of the Deaf experience in the workforce, including career opportunities at Starbucks and beyond.
And in Mongolia late last week, there opened a coffee shop staffed entirely by people with impaired vision, Xinhua reported:
The shop, sponsored by South Korea's humanitarian organization Siloam Center for the Blind in collaboration with the Korea International Cooperation Agency (KOICA), is currently employing five people including a manager.

"Today, we opened the coffee shop in order to erase misconception on the skills of persons with disabilities from society and to help eliminate the barriers confronting them," Jan Ying Geyong, senior official of the Siloam Center for the Blind, said.
That's a lot of momentum on behalf of adults with physical impairments in a single week, but when it rains, it pours. Unfortunately for growers in India, it's sometimes also true that when it rains, it bores. The Deccan Herald relayed concerns of robusta farmers about the after effects of heavy monsoon season rains:
Due to incessant rain in the past several weeks, plantations in Gutti, Bhairapura, Moolarahalli, Balegadde, Devarunda, Makonahalli, Baluru and Koove, falling under the rural limits of the district, are widely affected by the contracting disease. Also, the raw coffee beans and leaves have withered due to strong winds.

There are still three more months for the Robusta coffee beans to be ready for harvest. However, planters doubt the survival of plants till then. There are possibilities of borer disease getting intensified once the rain recedes, they said.
India's major coffee-growing districts of Kodagu, Chikkamagaluru and Hassan are also facing rains reportedly at 30 to 40 percent higher levels than last year, the Deccan Herald also reported. This is causing black rot, fruit droppings, power outages and labor shortages, among other issues:
The coffee crop was in very good condition during April and May. However, heavy rains followed by a lack of sunlight in the plantation areas has resulted in fungal infection. "If there is no let up in the rain in the next few days, and if the planters fail to carry out spraying of pesticides, there will be widespread damage to the crop. In such case, the production this year could remain at last year's level or even be lower," Nishanth R Gurjer, a planter and former chairman of KPA, said.
Weather, terrain or other challenges to mobility won't stymie certain farmers around Kenya as much, now that the Nairobi Coffee Exchange (NCE) has set up screens in Nyeri and Kericho counties for farmers there to follow live auctions closer to home. From the Mediamax Network:
"The upgraded system to be officially launched later this month by Agriculture Cabinet Secretary Mwangi Kiunjuri will allow auction participants to transact their contracts in good time and probably improve on pricing," said NCE chief executive Daniel Mbithi.

The installation of the trading screens relieves farmers and traders challenges of travelling from their regions to Nairobi auction hall to check on the prices.

Mbithi, in an interview at the auction office early this week, said the advancement of the trading system is expected to enhance transparency and create more confidence to the coffee owner
[embedded content]
Additional coffee-related screentime this week can also be enjoyed by all, care of Pinkbike, which posted some stunning video made in collaboration with La Marzocco featuring lush mountainside crops, farmers in their element and pro cyclist/former barista twins Anita and Caro Gehrig rolling between the trees:
With the Enduro World Series taking place in Colombia and an opportunity to team up with La Marzocco the twins explore this bike and bean partnership we all love in a place that literally embodies it: A coffee farm in the jungle of Colombia on which bike trails snake through the coffee plantations.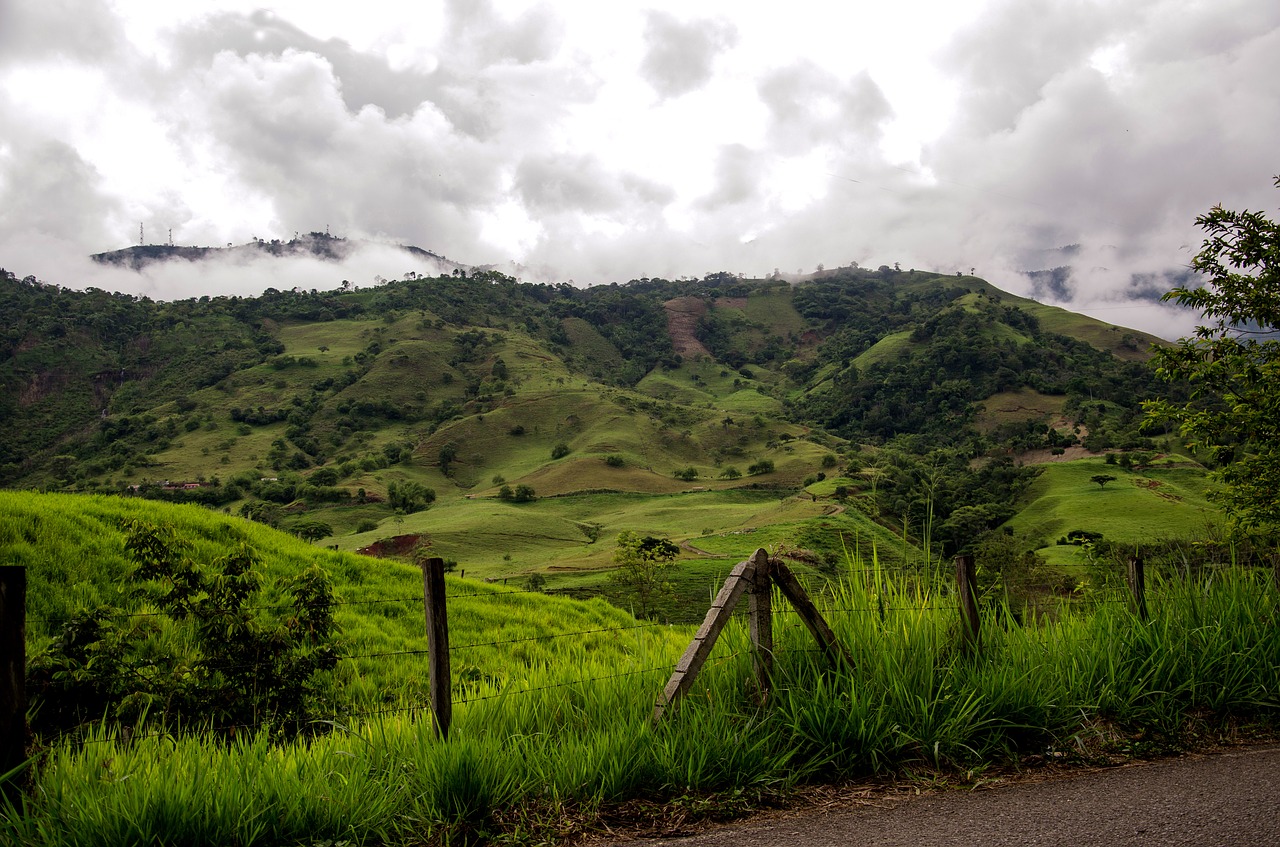 NBC News meanwhile found another story in Colombia by shining a light on Cenicafe, where over 60 researchers work to develop solutions to issues such as pests, disease and climate change affecting Colombian farms:
Cenicafe's focus on research to ensure the future of coffee, backed by an annual budget of $10.7 million (30.87 billion Colombian pesos), mostly from the country's coffee industry, is unfortunately rare, according to Sylvain Charlebois, professor of food distribution and policy at Canada's Dalhousie University.

"Globally, coffee is grown in areas where food science isn't as developed or crop science isn't as developed," he said. The work is crucial, not only to battle disease and pests, but because there's another threat complicating matters: "Everything that grows around the equator is more vulnerable because those regions are more vulnerable to climate change," Charlebois added.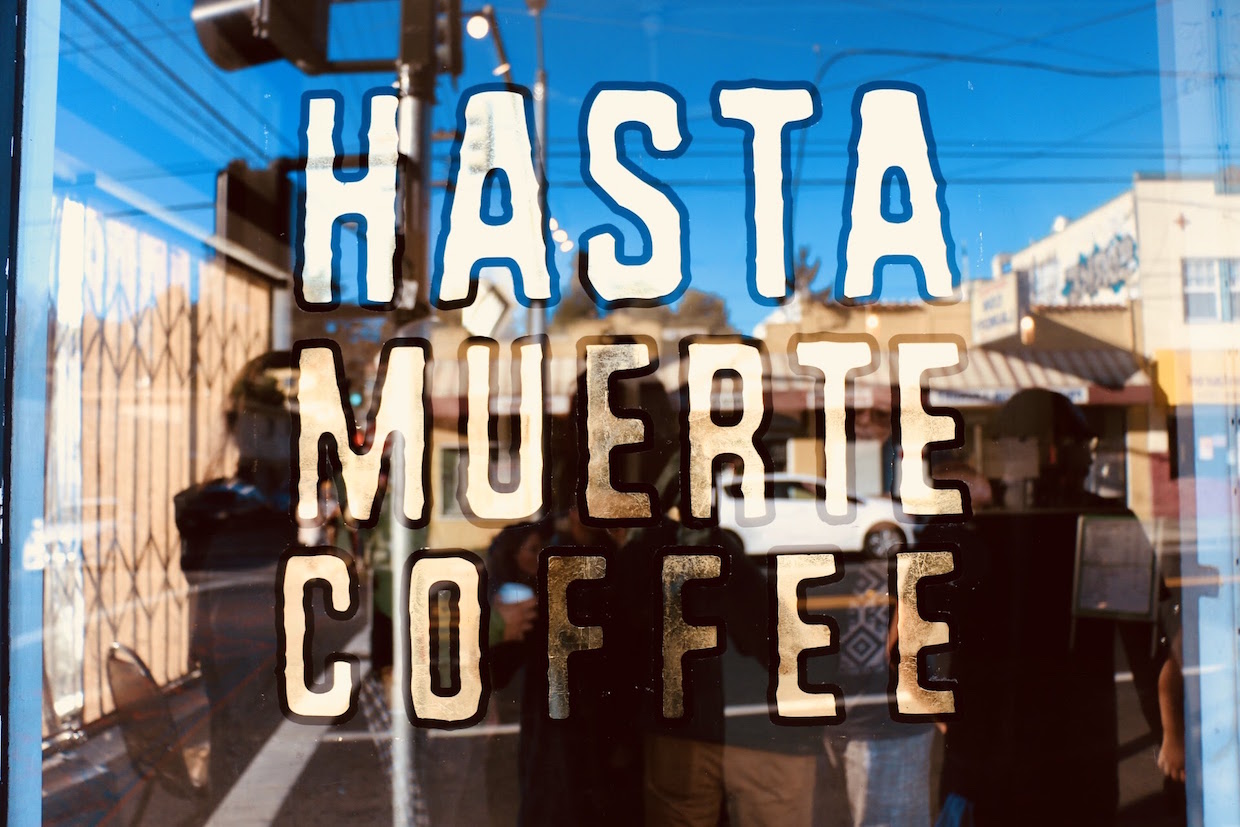 In the continuing saga of anti-gentrification, coffeehouse and self-described "POC, worker-owned coffee shop and radical bookstore" Hasta Muerte Coffee — which at one point refused to serve a uniformed police officer as a form of protest against police brutality in its home city of Oakland, California — the shop itself almost fell prey to the area's rapidly evolving real estate market. When its building came up for sale and its ability to hold onto the space became questionable, The Oakland Community Land Trust swept in to help save the building, and the coffeehouse. East Bay Express had more:
The collective announced today on Instagram that it successfully purchased its mixed-use building at 2701 Fruitvale Ave. It crowdfunded more than $50,000 and teamed up with the Oakland Community Land Trust to both secure the cafe and two residential units upstairs, which it plans to maintain for low-income residents.

While the Oakland Community Land Trust served as the initial buyer and will eventually transfer the building to the collective, the long-term plan is for the nonprofit to keep the land that the building sits on for 99 years to ensure the building isn't sold at market rate in the near future. In other words, it's battling gentrification.
Another Bay Area building lovingly preserved — albeit on the flipside of that discussion and the opposite side of the bay — is Blue Bottle founder James Freeman's Queen Anne-style house. The New York Times took a tour, and shared some details and photos:
Mr. Freeman, who oversaw the sale of a majority stake in Blue Bottle to Nestlé last year, said he is no longer allowed to use white Corian in Blue Bottle cafes.

"Especially lately, trying to build cafes for Blue Bottle, there are more constraints than there used to be around budget and what the operation team wants," he said. "A few moves in the house are things I really wanted in the cafes, but couldn't have. I was like, 'Well, fine, I'm going to have them at my house.'"
Howard Bryman
Howard Bryman is the associate editor of Daily Coffee News by Roast Magazine. He is based in Portland, Oregon.