The Extraction is Breaking Records With a Motorcycle Cylinder
FFOL Editor 1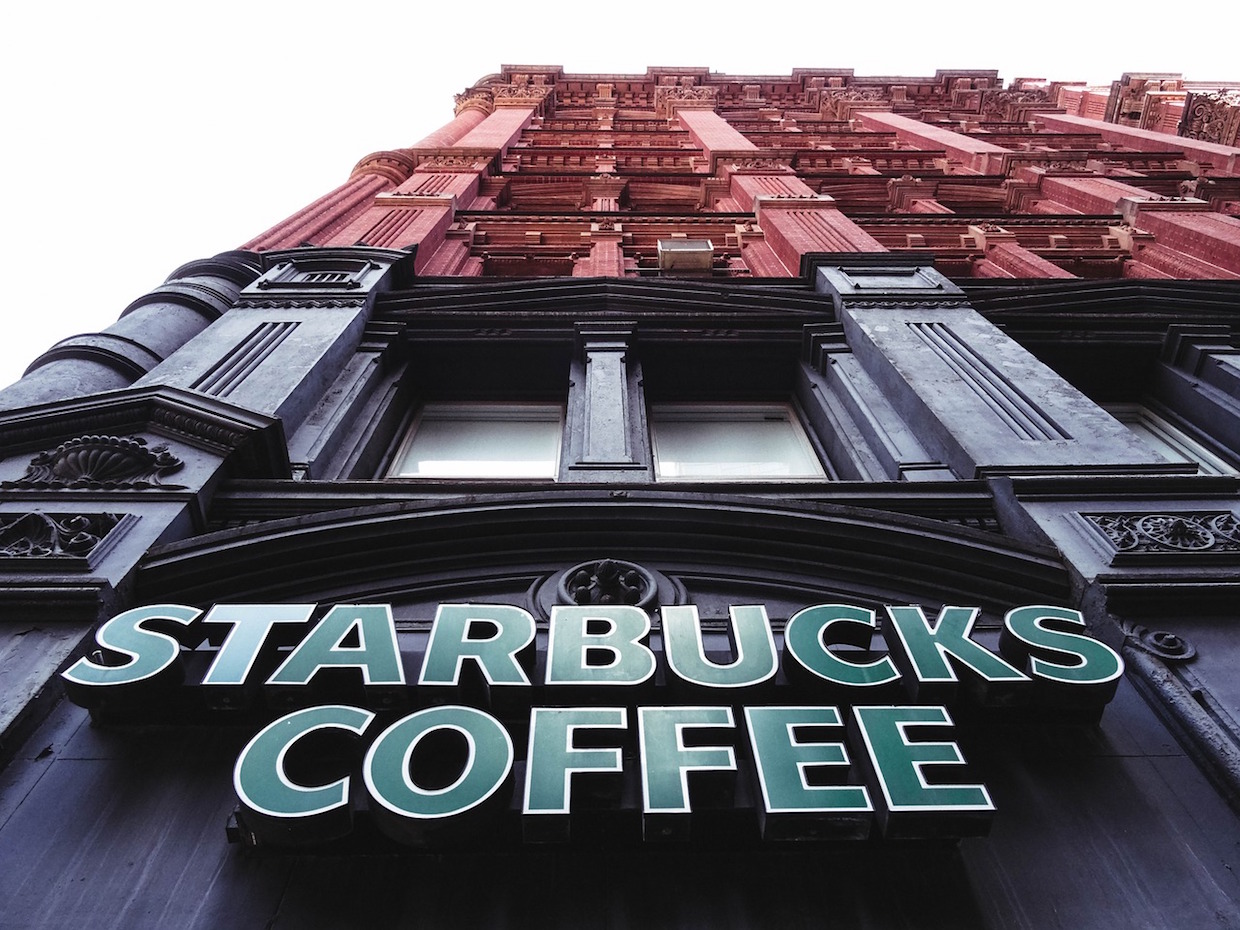 In a rare backslide by the biggest coffee retailer in the United States, Starbucks shares dropped roughly 3 percent this past week as it announced the closure of 150 U.S. stores, Yahoo Finance reported:
After beating same-store sales expectations in the fourth quarter 2016, Starbucks had five straight quarters of missing analyst forecasts. It was only in the most recent quarter, that the company once again topped expectations. However, the company reported that traffic remained flat.

The coffee giant has been working on a number of initiatives to turn around these weak sales, including offering more cold beverages, which are now 50 percent of its business, and new lunch items to draw people into its cafes in the afternoon.
The Green Siren's progress in China is still considered one of its stronger initiatives, though, and news came on that front from Shanghai Daily website SHINE, which reported that the company just opened its first store in Pu'er City, close to some of China's own most productive coffeelands. And despite the adversarial air created by upstarting Chinese competitor Luckin Coffee, Starbucks intends for its relationships in the are to remain convivial:
Starbucks built the company's first coffee bean plantation support center in Asia in Pu'er in 2012.

Alan Tong, chief of the center, said over the past six years, the center has helped local farmers classify coffee bean varieties based on quality, and improve the plantation technique while controlling the cost.

He said the new store will further show growers how good coffee beans are brewed and sold as high-end specialty coffee.
If recent years' yield is any indication, Starbucks' efforts are paying off. South China Morning Post reported that production in Pu'er has fully doubled in the past seven years — although this has just as much to do with China's own consumption growing 15 to 20 percent annually since 2011:
To maintain their share of China's expanding coffee market, farmers in Puer aim to improve product quality. That shift may mean switching to producing speciality coffee rather than the regular coffee they supply at low prices to the big brands.

Speciality coffee is made with beans from a single origin – meaning it is grown within a single known geographic area, such as an individual farm, or a specific collection of beans from a single country. Special harvesting and processing techniques are required to produce its distinctive taste.

While the price of regular coffee beans plunged to a record low of 15 yuan (US$2.35) per kilogram this year from 40 yuan just six years ago, speciality coffee was still sold at 40 yuan to 50 yuan per kilogram, [Samuel Gurel, chief executive of Torch Coffee roasters in Puer] said.
Gurel also said he thought Pu'er coffee's "brand image" would improve if beans from the origin were more often marketed as such, rather than appearing as it often does generically as "China coffee." As reported by The Observer, farmers in Uganda feel the same way about their coffee, and so National Union of Coffee Agribusinesses and Farm Enterprises (Nucafe) has started working with the EU to create an official origin designation stamp for Ugandan coffees, for more effective marketing on the export market:
Joseph Nkandu, the executive director of Nucafe, explained that although coffee is the country's third most important foreign exchange earner after tourism and workers' remittances, it is high time Ugandan coffee is identified by region of production.

"The geographical indication means increased competitiveness of Uganda's coffee on the international market; this gives Uganda the opportunity to have ownership; empowering communities to take responsibility for the environment where the coffee if produced," he said.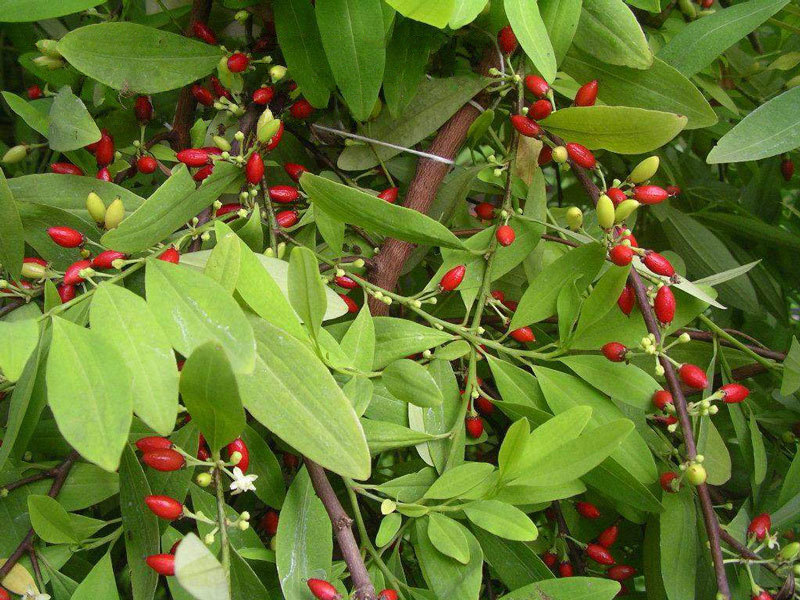 As part of the fallout from leaf rust outbreaks in Peru, farmers there are increasingly turning to coca as an alternative crop, albeit an illegal one, according to reporting by Mongabay:
Tunkimayo, an area within Putina Punco, is where Raúl Mamani harvested the coffee that made him last year's winner of the "highest quality coffee" award by the Specialty Coffee Association of America. Yet only six of the 60 producers who once grew this coffee in Tunkimayo continue to do so.

Illegal coca plantations are a major part of the problem.
At the other end of the chain, La Colombe CEO and Co-founder Todd Carmichael is doing quite alright. In the Weekend Money Confessions column in Time.com's Money section, Carmichael broke down how easy it is to drop $5,000 in a day or two. In his defense, apart from beer, pizza and street hockey balls, he did also happen to snag a $4,700 Ultrasound Homogenizer to play around with:
This bad ass tool sonically breaks matter in fluids down so different fluids can combine easily (think oil and water). I am constantly experimenting at home, so this will be a great addition to my home lab.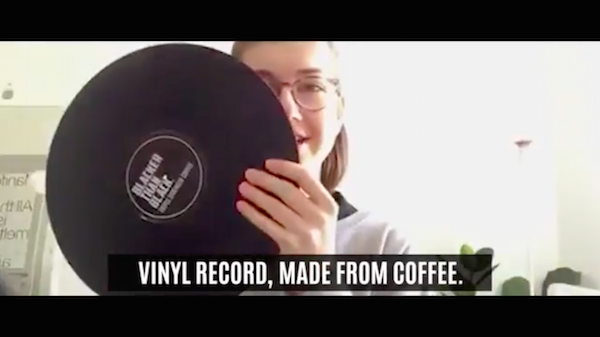 As long as we're blasting coffee with sound waves, why not blast sounds recorded onto coffee as well? Design Taxi clued us into how agency McCANN Prague orchestrated a cold brew ad campaign featuring fully functional LP records pressed from actual soluble coffee:
With help from food innovator Patrick Galencser, the team created this first-ever type of vinyl that becomes a drinkable "high-octane cold brew" when broken up and mixed with water.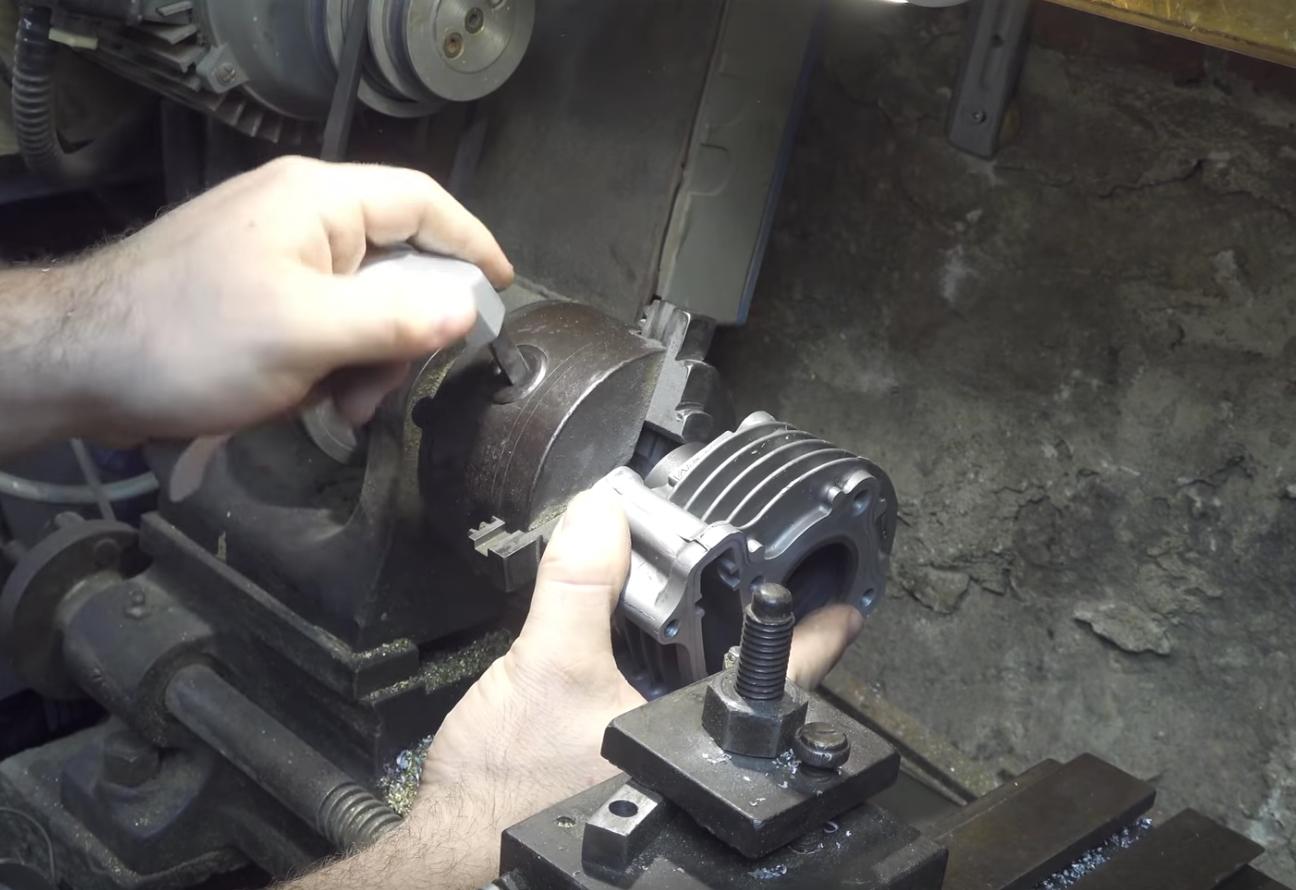 In another clever coffee contrivance brought to light this week by RideApart, European YouTuber Rulof Maker published a way of building a manual espresso maker out of salvaged motorcycle parts:
In his instruction video, Rulof uses a glass cleaner to scrub the burnt particles off the piston and the cylinder before disinfecting the parts until they look as good as new.

He then proceeds to tinker with a coffee receptacle—the metal container with an arm that receives the grounds and pours the brewed beverage into the cup—to fit it to the cylinder. He then builds a funnel through which the boiling water will be poured into the cylinder, a base for the contraption, and a lever to work the whole thing. He then works his magic, and voilà, a DIY coffee maker with a gearhead look.
A piece in the Port and Courier this week examined hoteliers' challenge to balance guests' evolving coffee quality expectations with interior design aesthetics and overall convenience. Some establishments offer room service-style coffee delivery while some provide communal coffee stations outside of rooms in order to avoid the eyesore and the waste of flimsy in-room coffeemakers:
Leaving coffee production to hotel staff instead of weary travelers tends to ensure the coffee is of higher quality, although hotels sometimes try to hedge their bets with in-room coffee by supplying artisan beans. Charlestowne Hotels runs a hotel in Illinois where guests can order coffee delivered free to their room "at any time," [Michael Tall, president of Charlestowne Hotels] says. "That was a conscious decision to have the coffee experience delivered the way it should be delivered."
Howard Bryman
Howard Bryman is the associate editor of Daily Coffee News by Roast Magazine. He is based in Portland, Oregon.