Sapor Coffee & Concepts Finds a Sweet Spot in Denver
FFOL Editor 1
If you really want to impress someone at your next coffee cupping or tasting, slurp your slurp or take your sip, furrow your brow as if lost in deep contemplation, and note a distinctive sapor.
According to Merriam-Webster, and completely unbeknown to this author as of 90 seconds before this writing, sapor is "a property (as bitterness) affecting the sense of taste" — like the Spanish sabor or the Italian sapore.
Sapor also happens to be the name of one of Denver's newest craft coffee destinations, Sapor Coffee & Concepts, which has been open since this summer in a bright, high-ceilinged space in the Jefferson Park neighborhood, serving coffees exclusively from renowned area roaster Sweet Bloom Coffee Roasters.
Sapor was founded by the married team of Caleb and Jeannie Sprenger. Caleb is the nephew of Sweet Bloom Founder Andy Sprenger, and was the Lakewood-based roasting company's first employee back in 2013 before managing its tasting room for two years.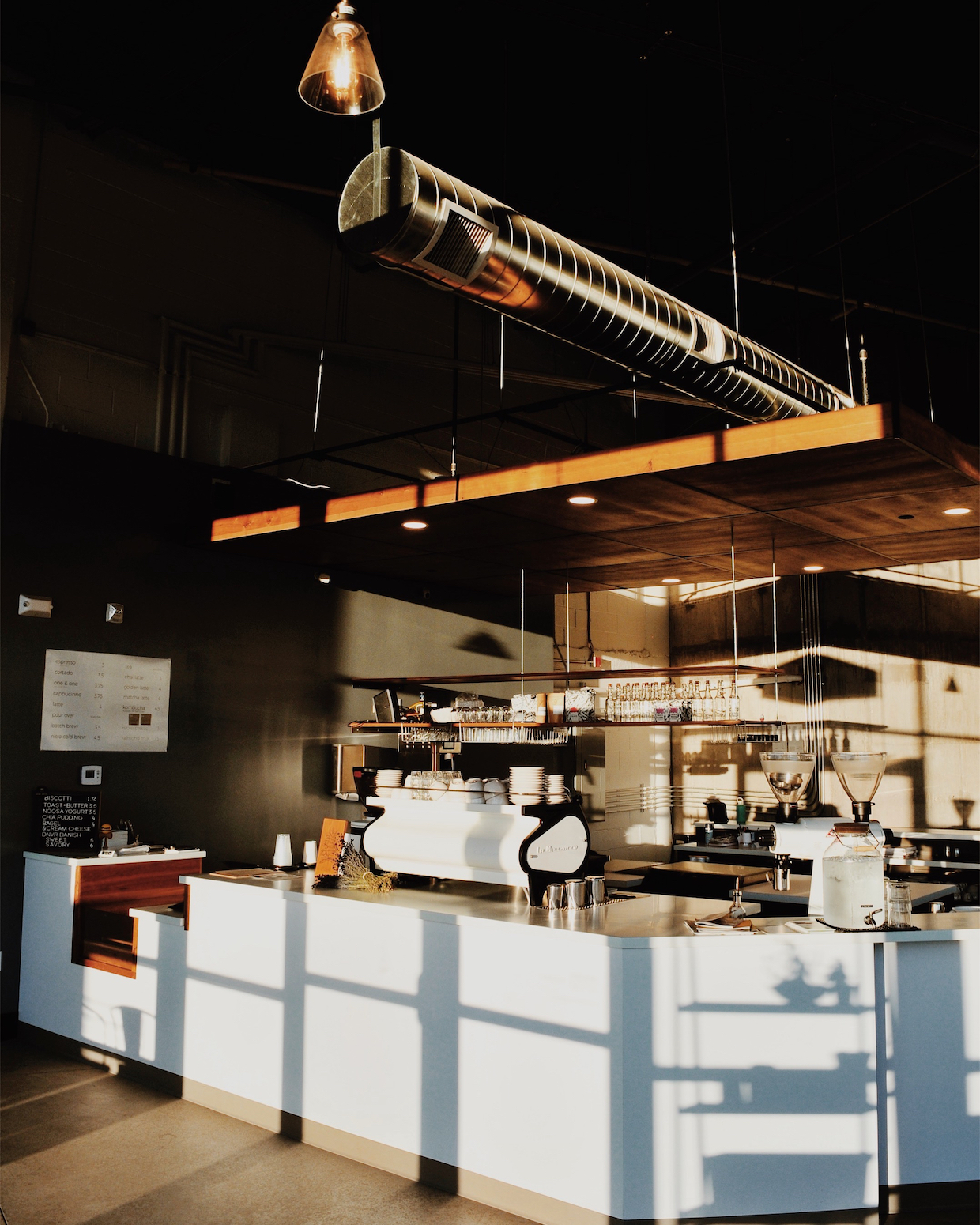 "In all honesty, it was my love for Sweet Bloom Coffee that motivated me to start my own coffee shop. After leaving Sweet Bloom, I worked in coffee elsewhere but really had a deep desire to continue working alongside Sweet Bloom Coffee," Caleb Sprenger told DCN. "We have had so much support from our family, including Andy, and friends, including the whole Sweet Bloom team, which really encouraged us during the two long years it took to open Sapor's doors."
Inside Sapor, espresso is prepared with a three-group La Marzocco Strada AV, with Mahlkonig EK-43 and Peak grinders. The bar also features a Curtis G4 for batch brews, a Marco Über boiler station for individual brews, and Bonavita Lever drippers for fully manual brews.
"We chose to use a full-immersion method to help our baristas with time management," Caleb said of the latter method. "While the coffee steeps, they are free to do other tasks without the fear of ruining their brew."
Sweet Bloom's Hometown espresso blend is used for espresso drinks including straight shots, cortados, "one & ones," cappuccinos and lattes. Meanwhile, the EK allows for shots of single-origin espresso, while single-origin offerings are also available as individual brews.
In addition to a rotating selection of "concept beverages," which may or may not be coffee-based, Sapor offers three non-coffee lattes (chai, golden and matcha), a selection of teas and kombucha from Colorado's Upstart Kombucha.
All these drinks are designed to be the elixirs that fuel creative energy in the space.
"I think when you walk in, it is evident that our space was created by a creative barista's mind," Jeannie Sprenger said. "I also think it is really important for baristas to have space to flourish relationally and creatively, and I hope that we have created a space that encourages that."
Caleb said the space was designed to maximize convenience for baristas, with a long bar flanked by wide workspace areas, a large refrigerator minimizing trips to the back of the house and a network of readily available hot water taps, among other efficiency-minded touches. Said Caleb, "Happier baristas make better drinks and will emotionally be in a better place to give every customer their best service."
Different types of seating throughout the shop were considered to allow for different uses. A 15-seat bar encourages interpersonal interaction, while seats along the cafes walls do feature outlets for laptop users. Beginning with an airy and spacious shell, the Sprengers slathered much of the interior in white, with little decoration, much like a canvas, according to Caleb.
The Sprengers said they're perfectly content sourcing exclusively from their familiar partner in Sweet Bloom.
"We trust that anything and everything they roast will be consistently top notch," Caleb said. "[Though] there are many other good coffees from other roasters out there, there's freedom in knowing that we don't have to be constantly sourcing them."
Nick Brown
Nick Brown is the editor of Daily Coffee News by Roast Magazine. Feedback and story ideas are welcome. See the "About Us" page located at the bottom of this site for contact information.