New Shops, New Look, Same Zany Spirit as Austin Java Grows
FFOL Editor 1
Two shops shuttered, two shops opened, a new roastery, a brewery, a brand refresh, and a partridge in a pear tree.
A lot has been happening behind the funky font of Austin Java over the past year and change. In late 2017 the company closed its original location, which had been open since 1995. Last February, AJ cut the ribbon on new flagship roastery in Dripping Springs, Texas, just outside of Austin, that includes offices, a quality control lab, and a 6,000-square-foot beer brewery, complete with a tasting room that has yet to open to the public. The beer, however, is flowing through taps on the coffee shop side of the facility.
In July, the company closed its popular location on Barton Springs Road in Austin, citing the precipitous rise in property taxes as a primary motivation, but then one month later, Austin Java opened a new cafe at the MetCenter mixed use business park. And earlier this month, another new cafe opened on Manchaca Road, this one built from the start with the company's refreshed brand.
The freewheeling '90s-reminiscent font remains in the logo, as does the star, although the latter has matured to a subtly de-emphasized position as the dot over the "i". Yet it is the latest cafe's interior design that streamlines the connection with customers, including how it intends to cater to the city's growing population of transplants and new businesses.
"We wanted to elevate the Austin Java look to match this change in the city and the new updated brand identity," Manchaca location designer Lilianne Steckel told Daily Coffee News. "We chose to take the interiors toward a modern, bright and flexible backdrop for the neighborhood and the people who come through each day."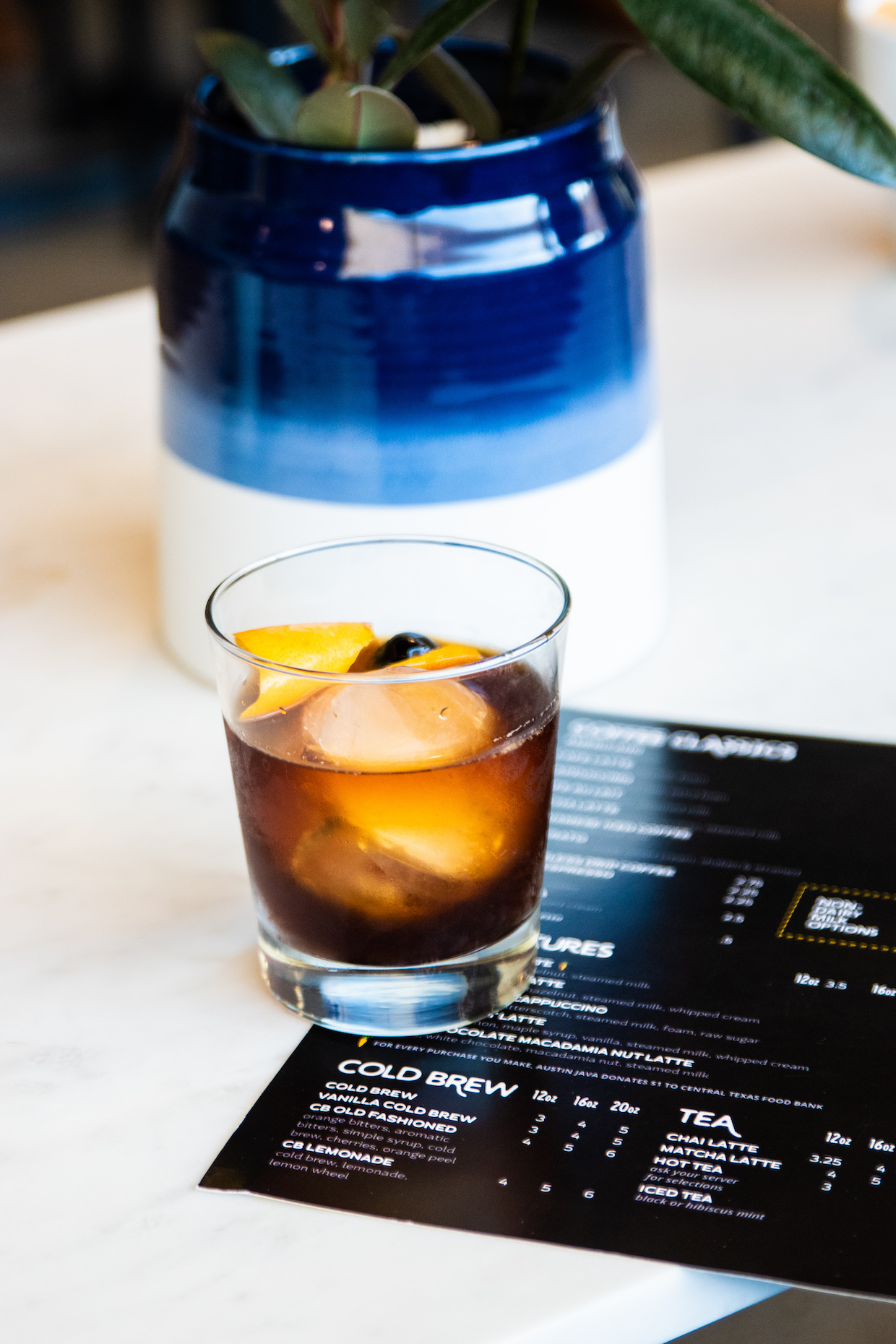 Steckel said a variety of seating options makes it a flexible space with a modern feel, bolstered by industrial materials such as a Shou Sugi Ban bar front, steel footrests and screens and patterned tile. It's also kept cheerful with brand-consistent yellow accents layered onto a sophisticated base palette of black and white.
The company plans to invite a local artist to paint a mural on the cafe's exterior that connects with the local community to which it continues to serve coffee roasted on Sivetz fluid-bed roasting machines. Head roaster Matt Ralls told DCN the company will continue to grow its private label and wholesale businesses, while outfitting new AJ cafes with Rancilio espresso equipment, including Egro super-automatic machines for espresso, alongside Bunn and Fetco machines for batch grinding and brewing, respectively.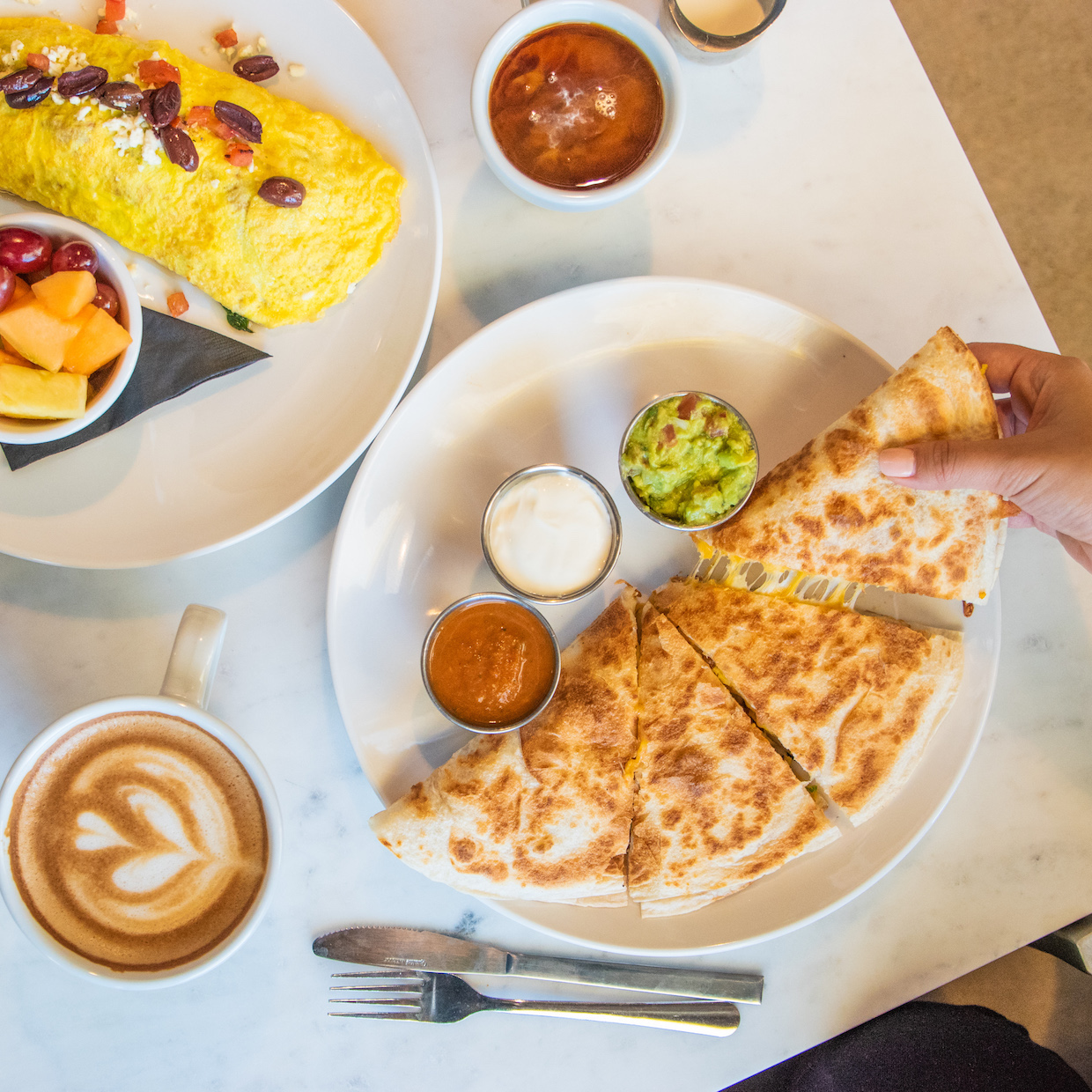 There are no plans to redesign the existing Austin Java shop in nearby San Marcos, although the company told DCN its City Hall location will get freshened up early next year, after which comes the company's targeted Spring 2019 retail opening at the Austin-Bergstrom International Airport.
"We do plan to open more locations, but not in 2019," Austin Java Managing Partner Tomas Fernandez told DCN, adding that future growth could potentially include locations beyond the state of Texas.
The newest of its five existing Austin Java shops is open now at 5404 Manchaca Road in South Austin.
Howard Bryman
Howard Bryman is the associate editor of Daily Coffee News by Roast Magazine. He is based in Portland, Oregon.