Inside Roast Magazine's September/October 2020 Issue (Now Shipping)
FFOL Editor 1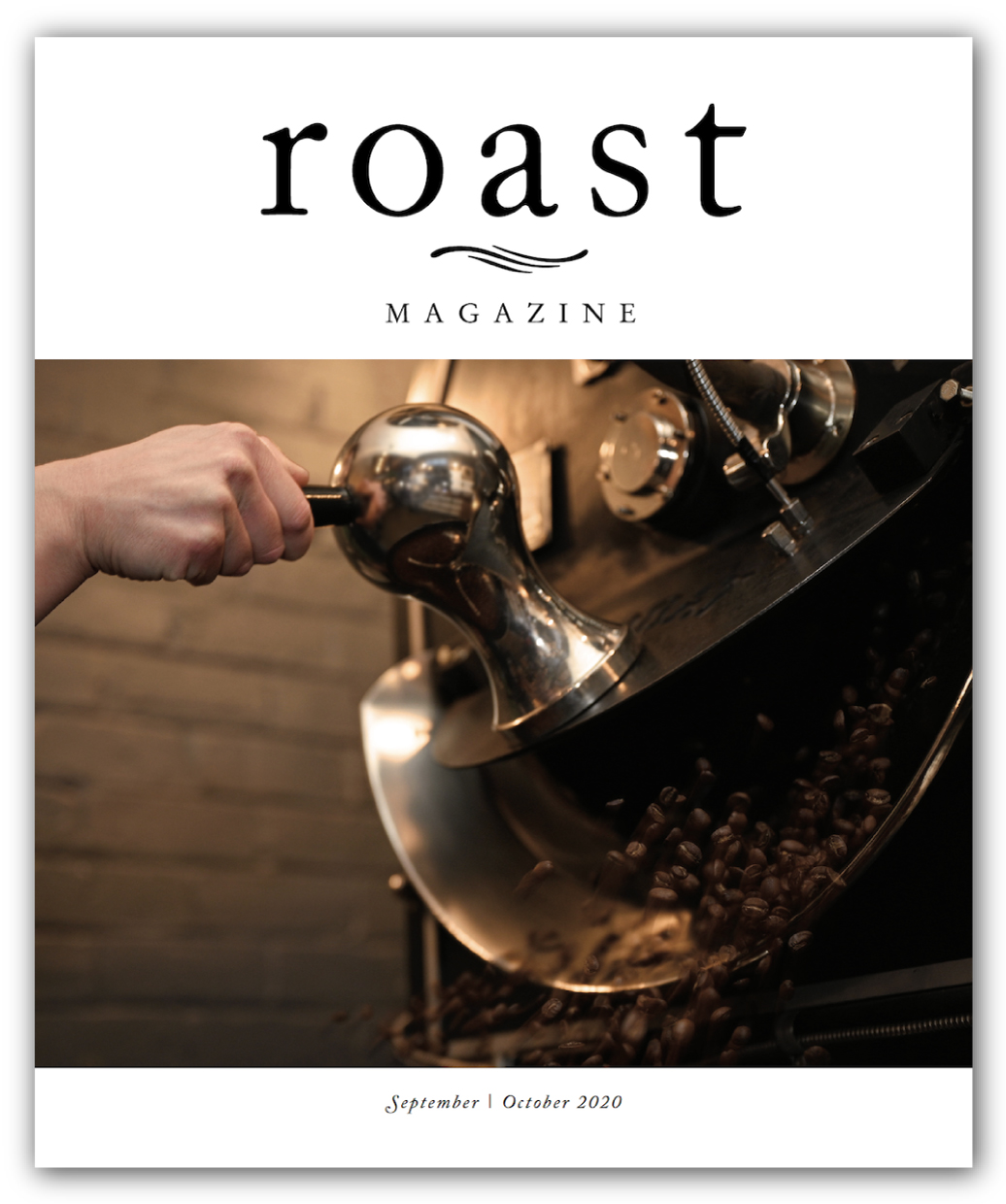 The September/October 2020 issue of Roast is out now, with in-depth articles on the history of cultivation on Réunion Island, the process of approving and preparing to enact a roasting plant continuity plan, and the critical role of the green coffee warehouse.
The issue also provides a technical look at the types of roasting machines, the rise of single-origin cold coffee drinks, and the impact of the coronavirus pandemic on the specialty coffee value stream.
Subscribe to the print edition of Roast to receive upcoming issues, or purchase the print version of the September/October issue. Roast print subscribers also receive complimentary digital access to the issue.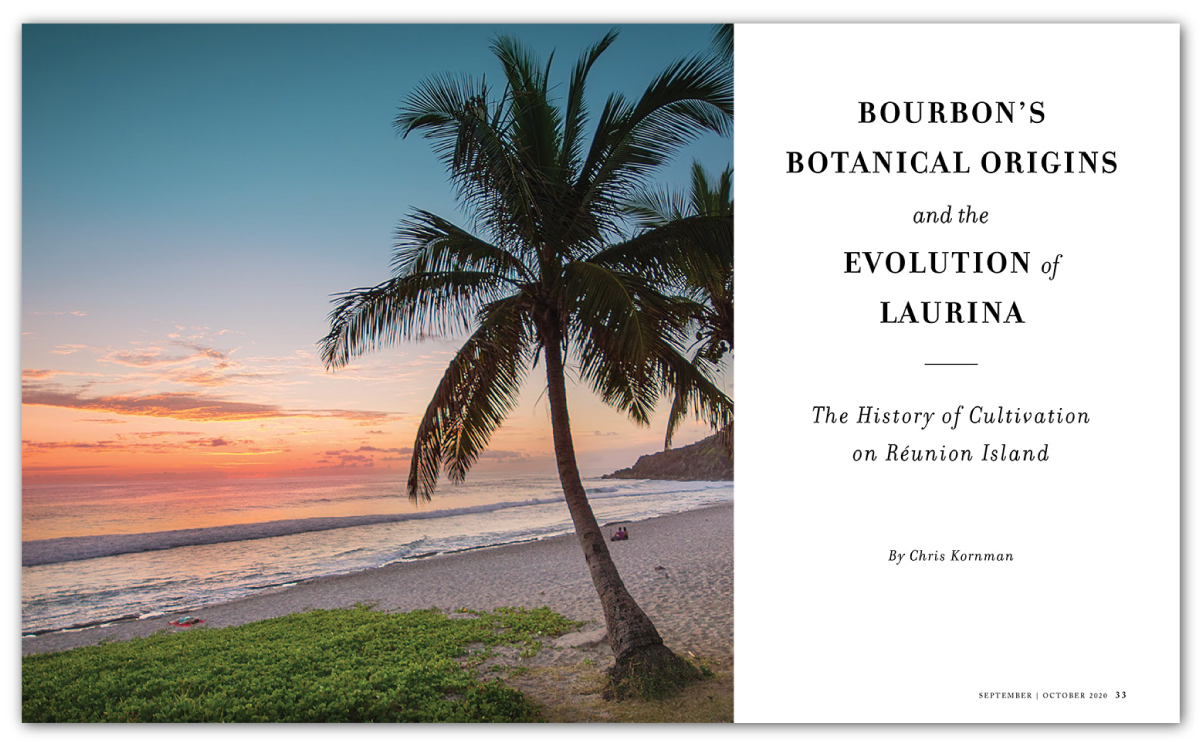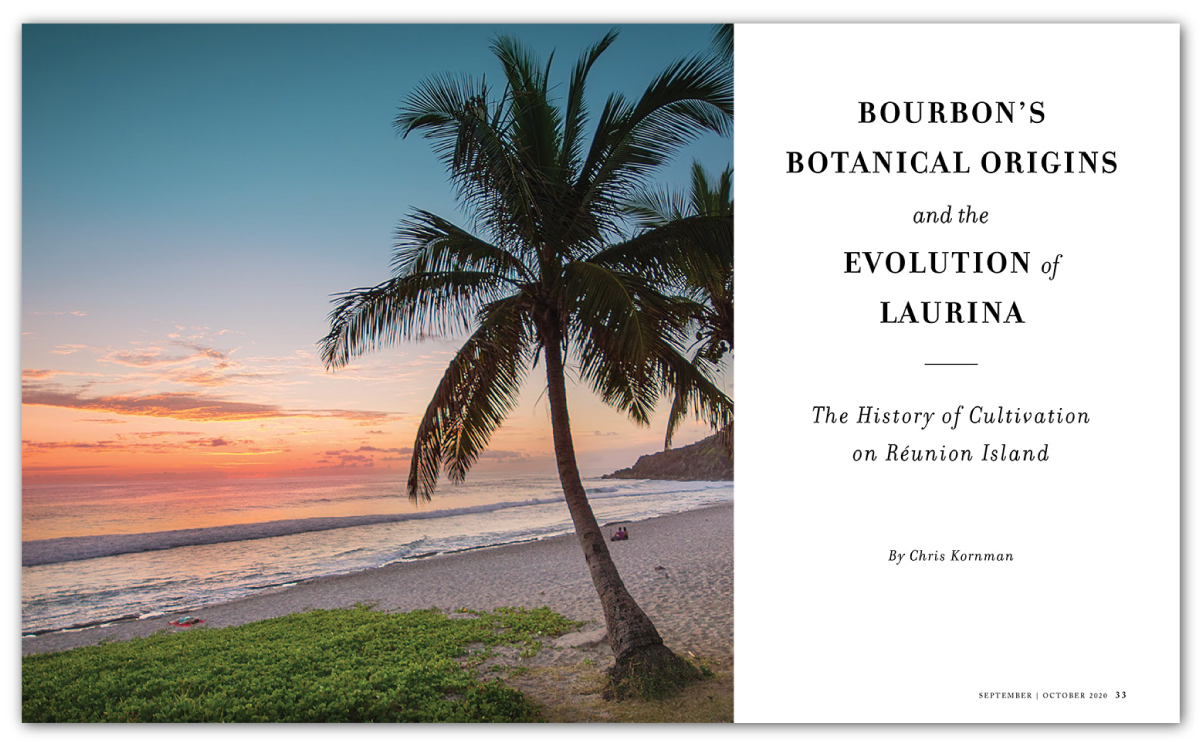 In "Bourbon's Botanical Origins and the Evolution of Laurina: The History of Cultivation on Réunion Island," Chris Kornman, lab and education manager at The Crown: Royal Coffee Lab & Tasting Room, looks at the unique story behind the Bourbon coffee variety and the discovery of the rare Laurina variety.
While red fruit is the norm for most ripening coffee cherries, a minority display yellow as the ripe shade (and a few rare ones in the orange/pink range). For reasons likely having to do with the country's unique terroir, Brazil's now-famous Yellow Bourbon trees (first noticed in 1930) became highly desirable, demonstrably better in quality than red varieties grown under similar conditions.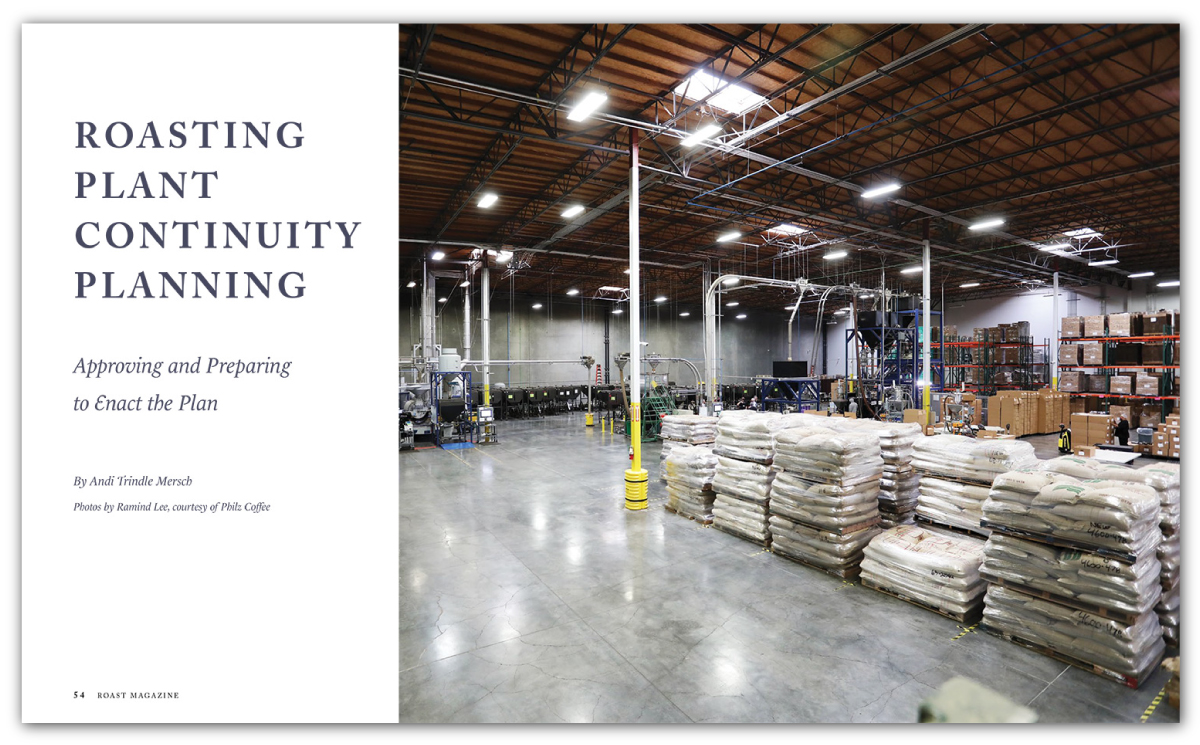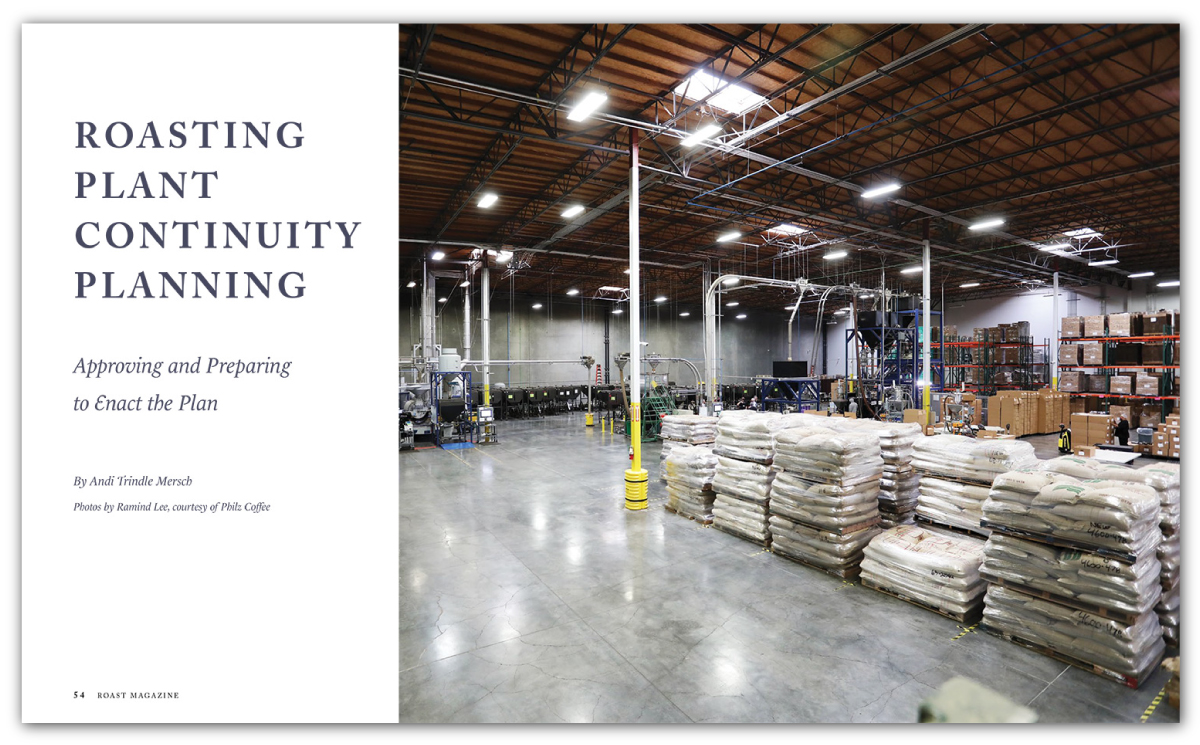 In the first part of this series, Andi Trindle Mersch of Philz Coffee provided a framework for a draft plan to prepare for roasting operations disruption. In the second installation — "Roasting Plant Continuity Planning: Approving and Preparing to Enact the Plan" — Mersch explores the final plan approval process, testing, training and ongoing plan maintenance.
The best way to protect your business in a contingency situation is to consider giving your backup partners ongoing business. With regular, even small ongoing business, you are constantly tuning in with your partner on every realm from ordering to product quality, from packaging to distribution to payment.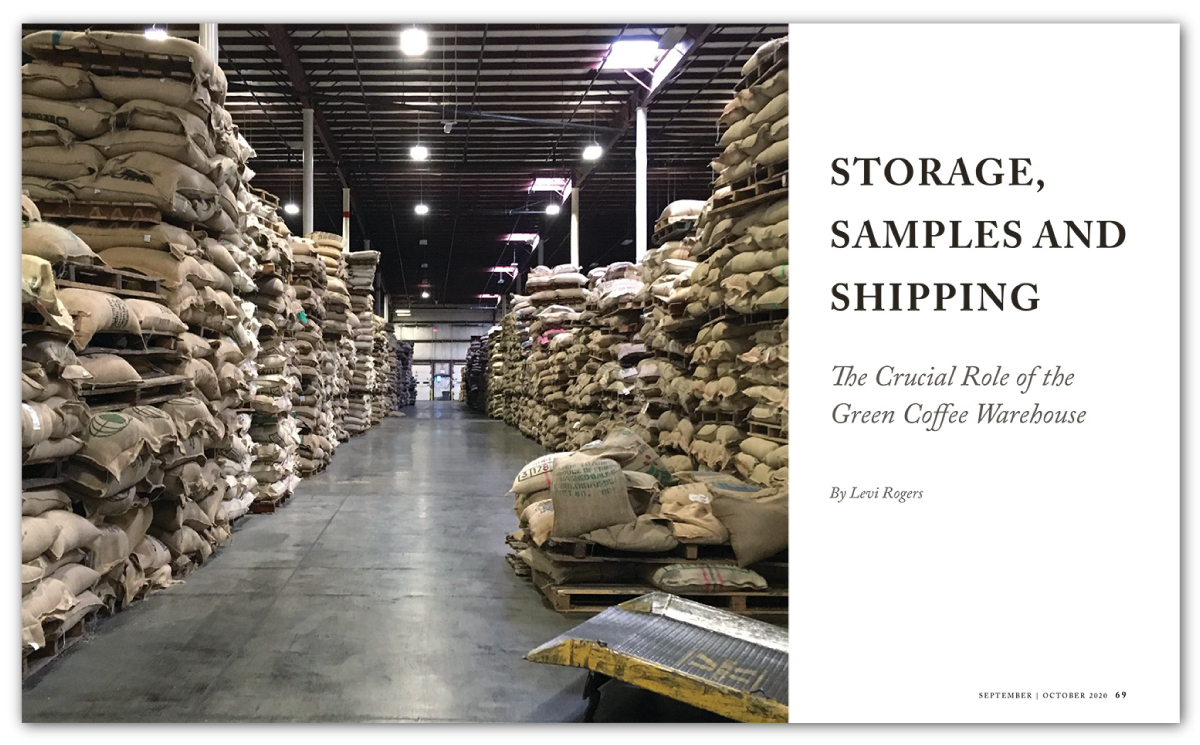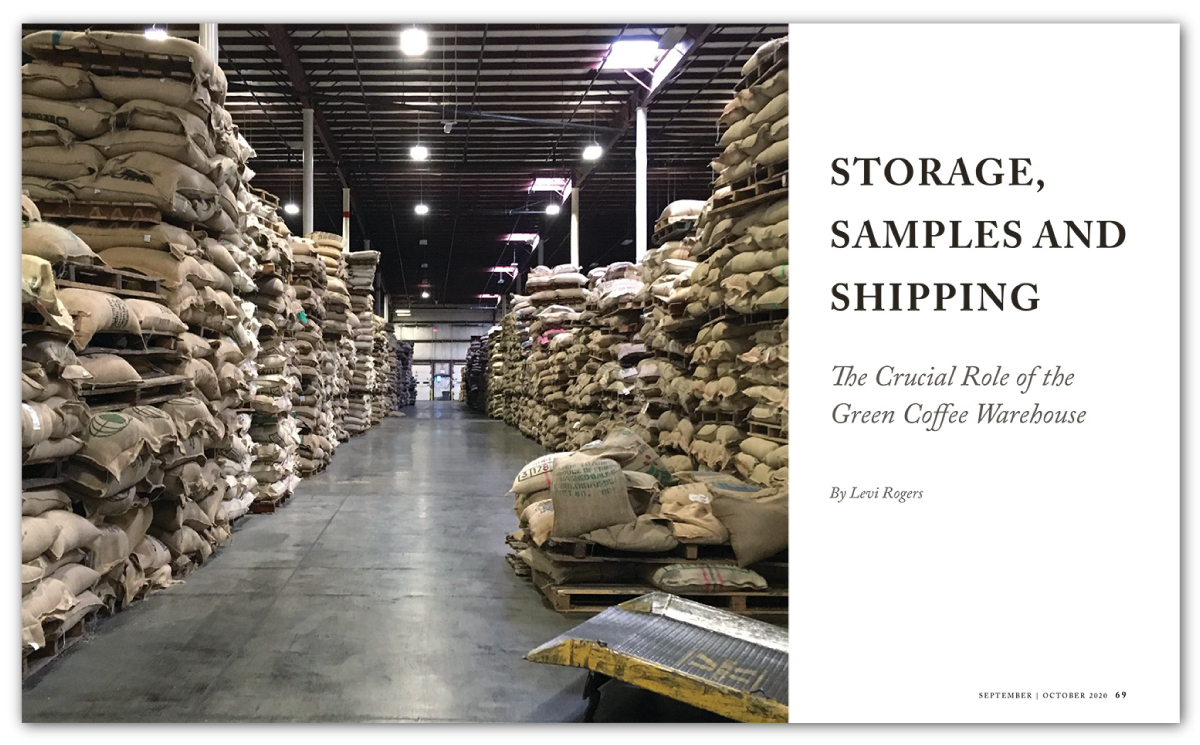 The feature "Storage, Samples and Shipping: The Crucial Role of the Green Coffee Warehouse" by Levi Rogers of Sustainable Harvest takes a look at coffee's journey from farm to warehouse, examining the critical stopping points along the way.
Coffee warehouses are much more than a simple "U-Store" warehouse for importers and roasters. They also play a critical role in the traceability of coffee to verify both certifications and USDA safety requirements, and help ensure that the supply stream is even-handed for everyone involved.
Features
Bourbon's Botanical Origins and the Evolution of Laurina
The History of Cultivation on Réunion Island
Roasting Plant Continuity Planning
Approving and Preparing to Enact the Plan
Storage, Samples and Shipping
The Crucial Role of the Green Coffee Warehouse
Columns
Related Reading