Inside Roast Magazine's May/June 2020 Issue (Now Shipping)
FFOL Editor 1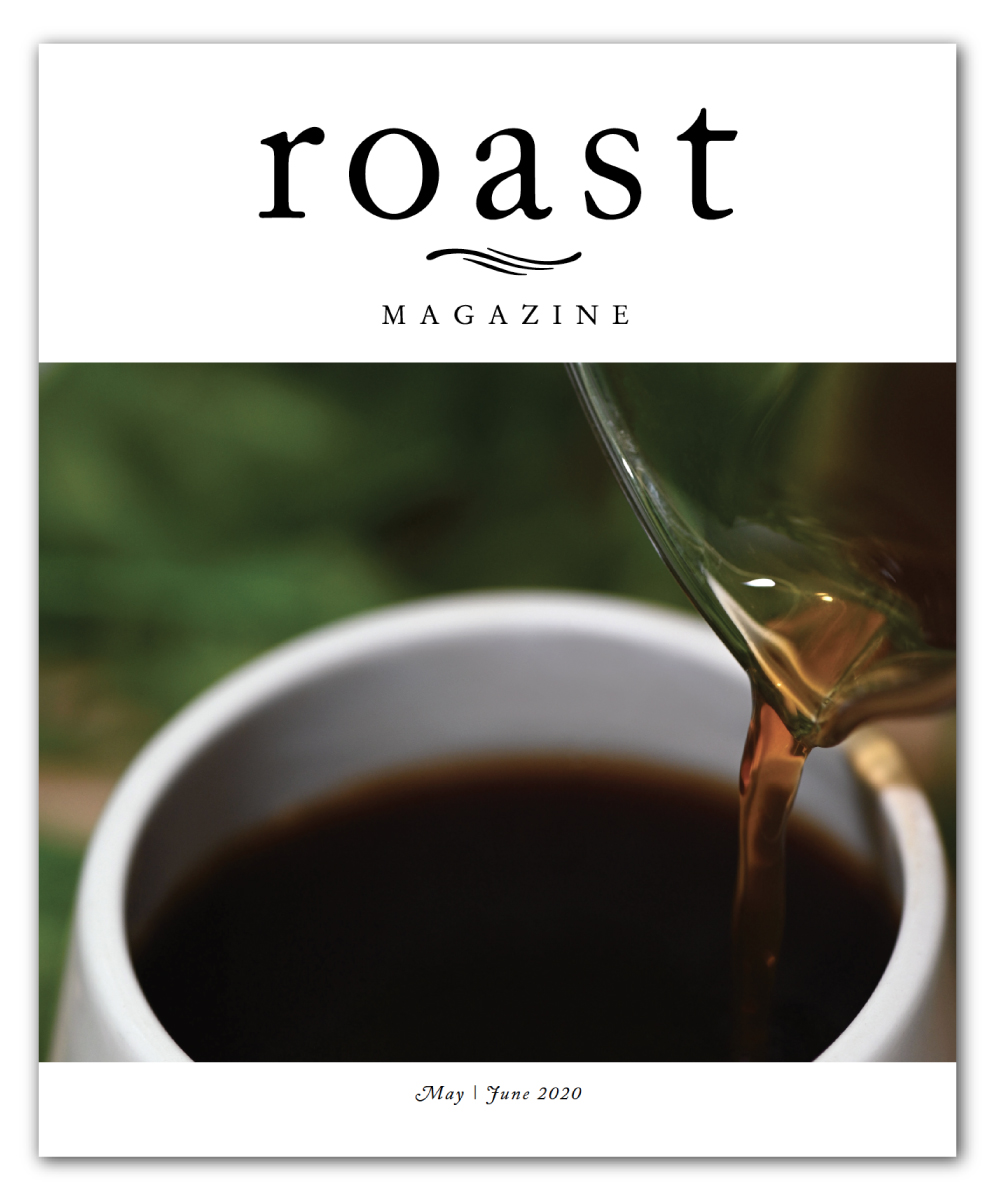 The May/June 2020 issue of Roast is out now, with in-depth articles on innovative techniques in coffee processing, continuity planning for roasting plants, and production roast evaluation, as well as an analysis of proposals to address the coffee price crisis.
The issue also includes coverage of the latest new products and industry news; fair trade; single-origin coffees in supermarkets; and the use of microbes during processing.
Subscribe to the print edition of Roast to receive upcoming issues, or purchase the print version of the May/June issue here. Roast print subscribers also receive complimentary digital access to the issue.
In "Adventures in Coffee Processing: Experimenting With Innovative Techniques," Gates Gooding of Seedhouse Coffee sheds light on results from a series of cherry processing experiments he and his team conducted in Colombia's Valle del Cauca. Gates hopes to inspire others to seek out exciting, nontraditional approaches to coffee for developing and improving its flavor.
Our project gave us a newfound respect for the work all coffee farmers can achieve in the challenging environments they work in. Make no mistake: Achieving success with even traditional processes is exceptionally hard, especially given the tropical, developing-world context in which many farmers and processors work.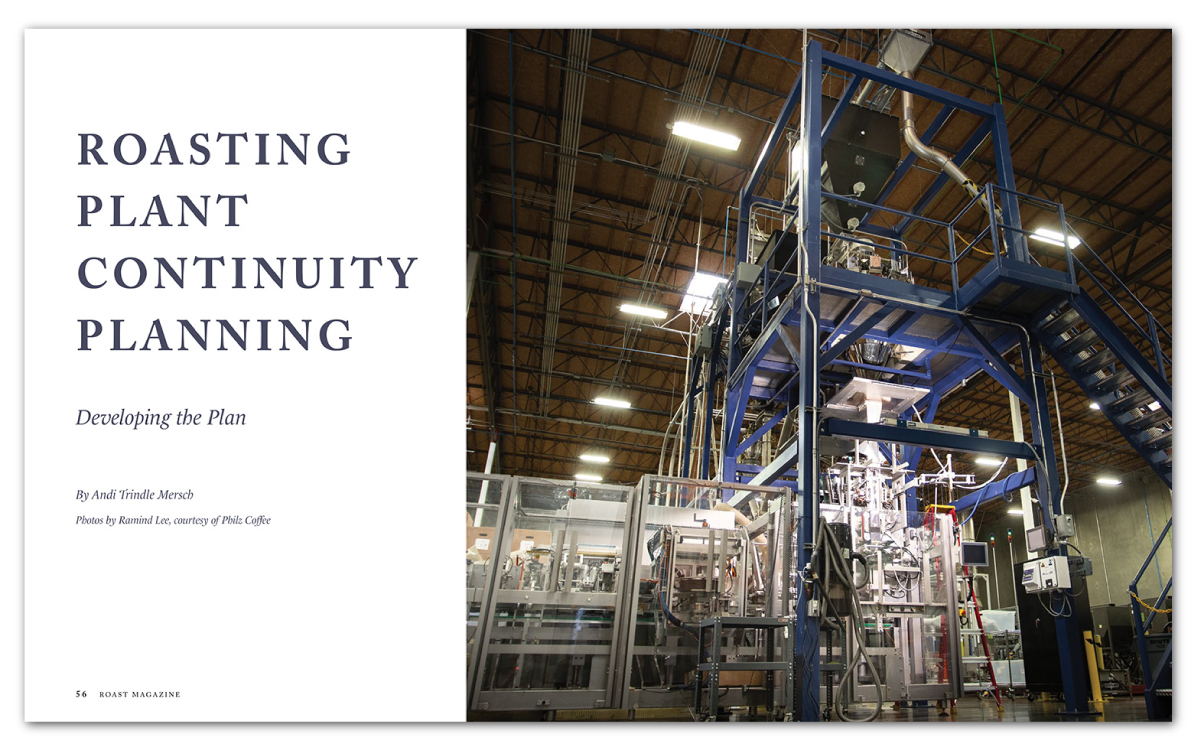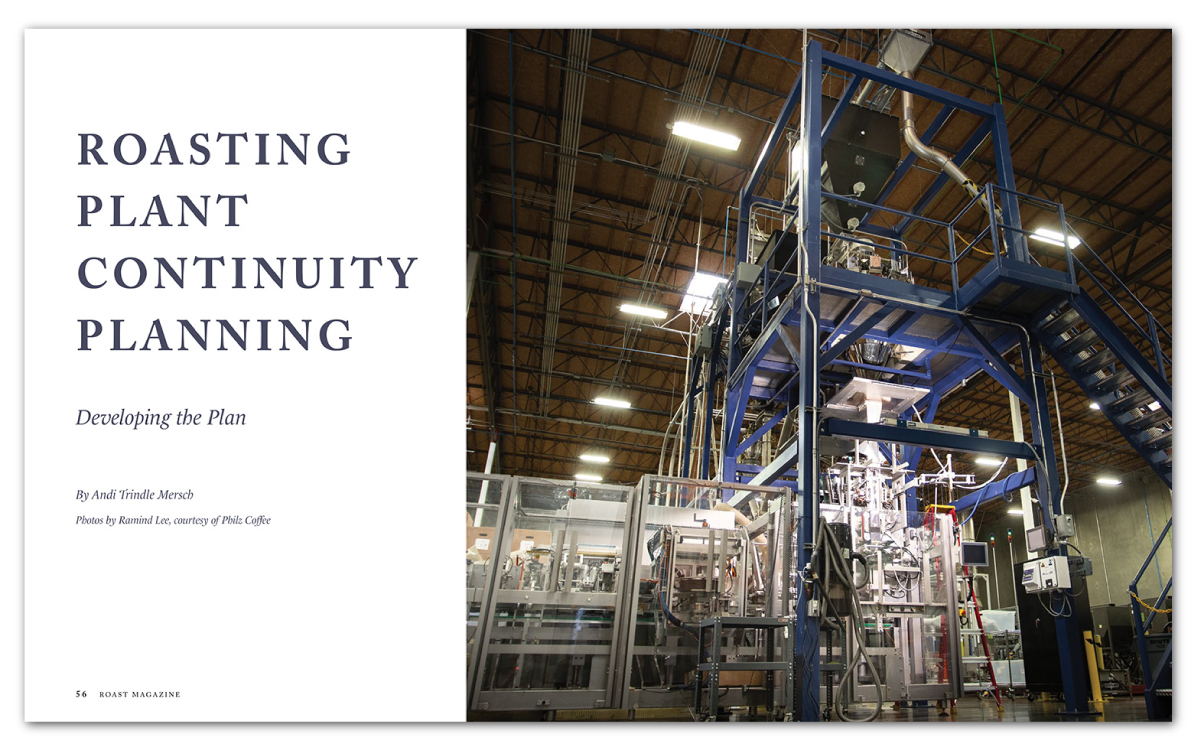 Andi Trindle Mersch of Philz Coffee shares her experience with risk management and contingency planning in "Roasting Plant Contiuinty Planning: Developing the Plan." With so many ways that roasting businesses can be disrupted by unexpected circumstances or accidents, Mersch provides advice and tools to prepare for the worst.
Coffee roasters always have plant operational risk to mitigate. Think: your roasting machine catches fire and needs major service, or a part breaks requiring a few hours or days offline before becoming operational again. … These are hopefully not overly familiar experiences for you, but they should be familiar conversation topics in your plant operations room.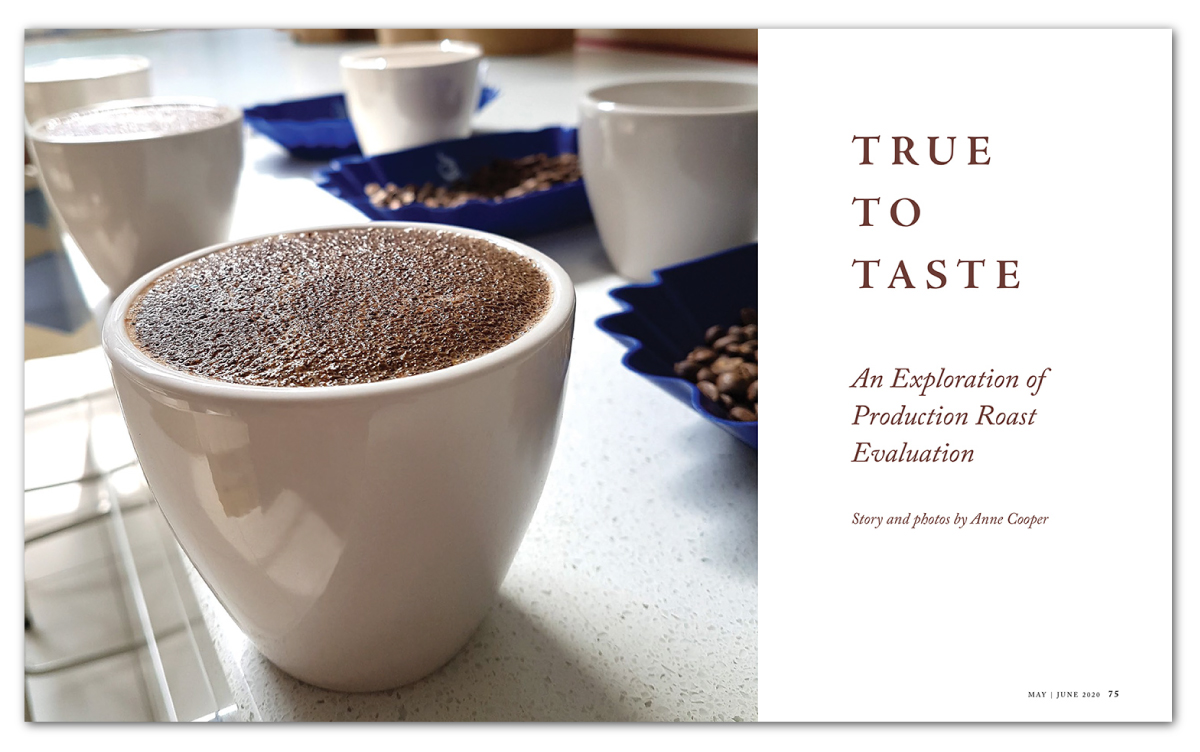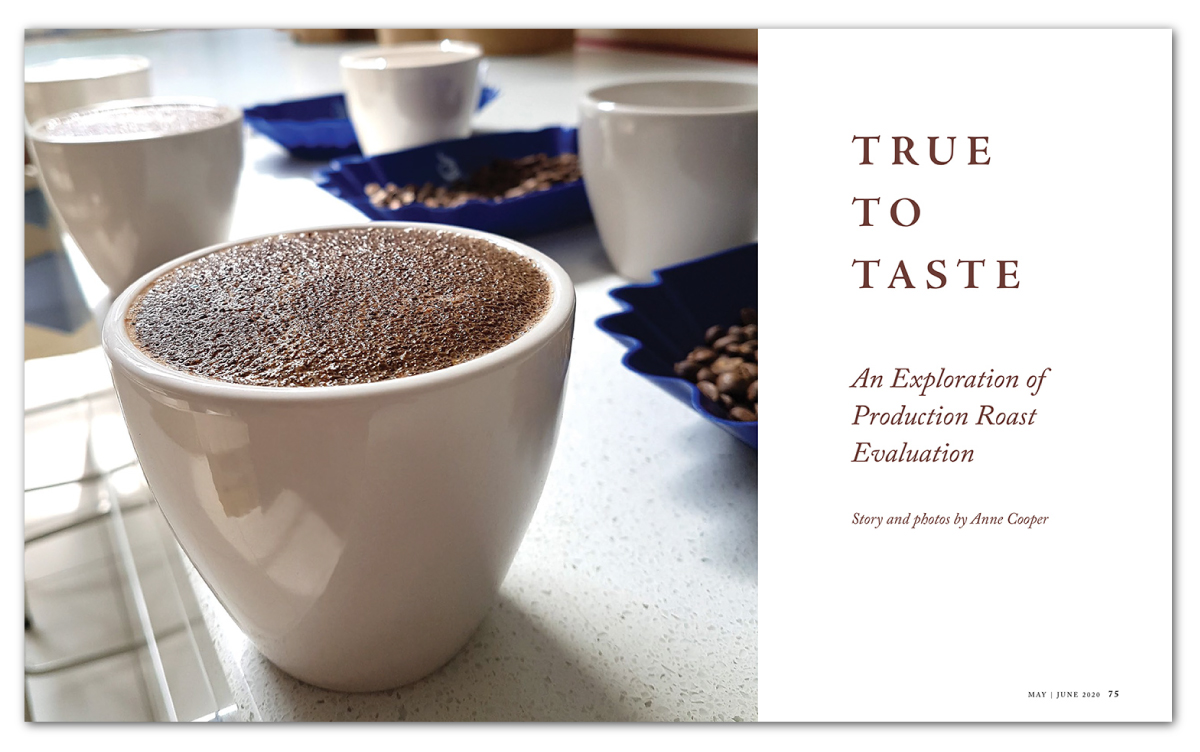 In "True to Taste: An Exploration of Production Roast Evaluation," Anne Cooper of Equilibrium Master Roasters provides instruction on how to develop and maintain a process of evaluating roasted coffee in order to promote consistency and stay true to the intended flavors of the final roasted product.
Regularly performing PRE is an ideal opportunity to continually improve roast profiles, as PRE is the ultimate connection between the roast profile and desired end flavor of a specific product. Along with assessing intended flavors, PRE also helps to assess and uphold a brand or individual's roasting style or ethos.
And in "Can the Coffee Crisis Be Fixed? An Analysis of Proposals on the Table," Robert Thurston provides a follow-up to his primer on the subject from the March/April issue of Roast. Thurston examines the various solutions that have been discussed and floated as ways to address and resolve the coffee price crisis.
In a basic sense, as publications from The Economist to The New Yorker suggest regularly, it is not fair that some individuals or families are worth billions, while small farmers work hard but struggle to survive. However, that gap is not only deeply rooted in history and economics, it is widening around the world.
Features
Adventures in Coffee Processing
Experimenting With Innovative Techniques
Roasting Plant Continuity Planning
Developing the Plan
True to Taste
An Exploration of Production Roast Evaluation
Can the Coffee Crisis Be Fixed?
An Analysis of Proposals on the Table
Columns
From the Publisher

The Spark
Artist Spotlight
News Item
Fair Trade, Fairtrade and Coffee
First Crack
New Product Spotlight
Technically Speaking
Inoculation in Post-Harvest Processing
Coffee Review
Single-Origin Coffees in Supermarkets
Fresh Press
Advertiser Index

Parting Shot
Related Reading