Fruitful Philadelphia Coffee Connections Lead to Persimmon Coffee
Taking inspiration from the origins of the persimmon fruit, a new specialty coffee and lifestyle brand called Persimmon Coffee is offering empathy through storytelling and art alongside a sweet lineup of coffees.
Influenced by Japanese and Korean styles of minimalist design, the Philadelphia-based company was launched late last year by a team of three barista friends from different backgrounds.
Sawyer Beckley handles the company's roasting, production and quality control; Chaereen Pak takes the lead on design, photography and the brand's social media; and Kai Talim is the brand's main strategist while managing communications and operations.
"We all come from opposite corners of this country — from different cultures and communities, and our focuses before coffee were so different," Kai Talim recently told Daily Coffee News. "Chaereen went to school for psychology, Sawyer for kinesiology, and I for classical piano performance. One thing that connected all three of us was the gratitude and satisfaction we each felt from greeting new customers and holding conversations with returning customers — weaving their lives with ours for a small but significant part of each day."
As a company born amidst the stress of the global coronavirus pandemic alongside a time of racial reckoning in the United States, Persimmon Coffee emerged explicitly as a lifestyle brand inspired by acts of courage and kindness.
"Even amidst such pain, we were witnessing special moments like people cooking for friends, participating in peaceful protests, and getting groceries for the elderly and the most vulnerable in our communities," said Talim. "We were being moved by the power of empathy."
Sawyer roasts green coffees sourced through importers Royal New York and Caldas, Colombia-based Café Tío Conejo using vintage Probat machinery owned by fellow Philly companies Chestnut Hill Coffee and Pilgrim Roasters. Talim said the aim for all Persimmon Coffees is to be approachable and appealing.
"Our goal at Persimmon is to find well-balanced coffees that can be enjoyed by any palate — complex enough to intrigue those newer drinkers, while also satisfying the more experienced," Talim said. "We aim for a middle road that pulls in the best of both worlds to create extremely drinkable, 'session' coffees."
A portion of the sales of its most recent release, a Guatemalan coffee roasted to highlight notes of toffee, blood orange and dates, is being donated to Heart of Dinner, a New York City-based nonprofit that delivers meals and groceries to elderly Asian Americans.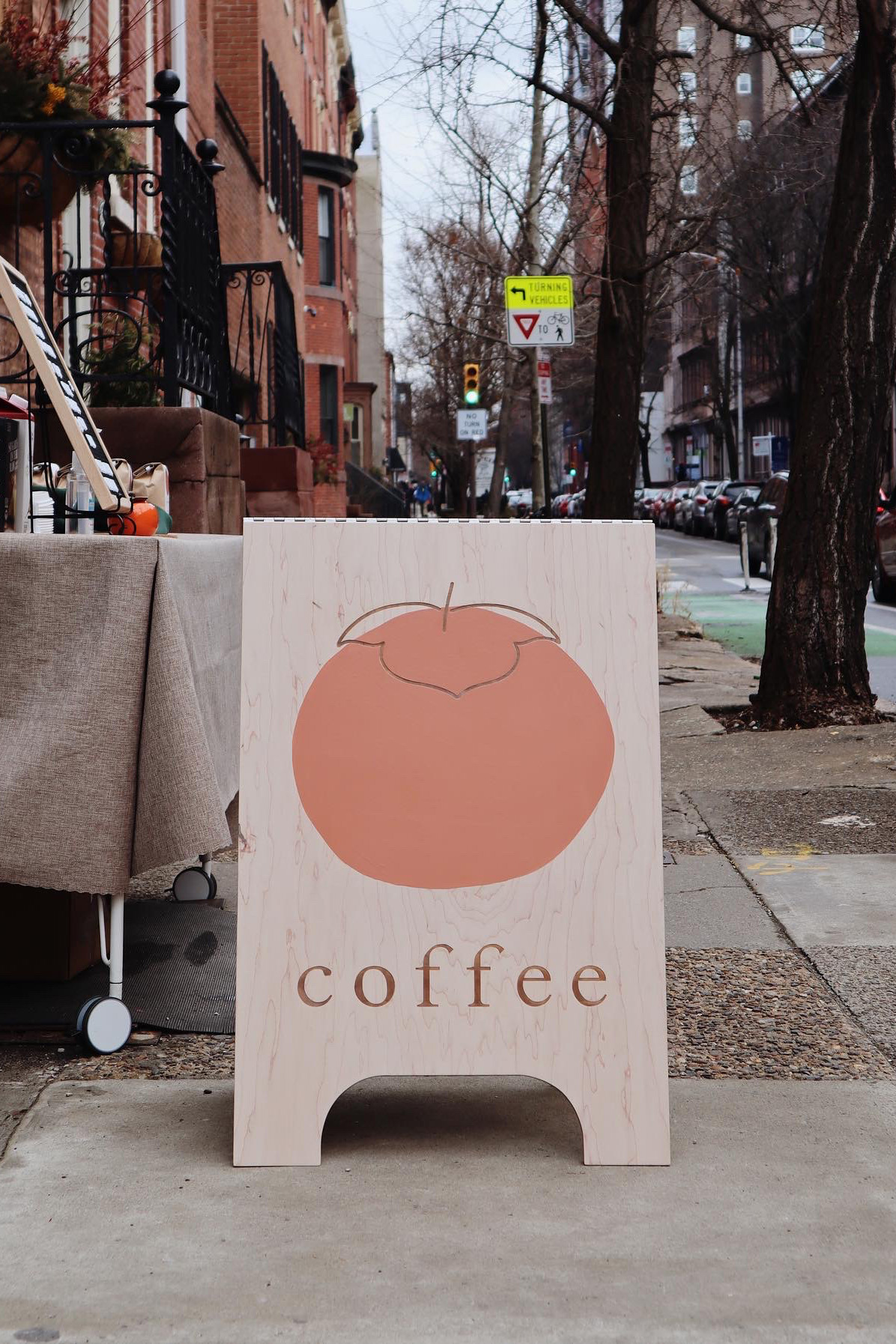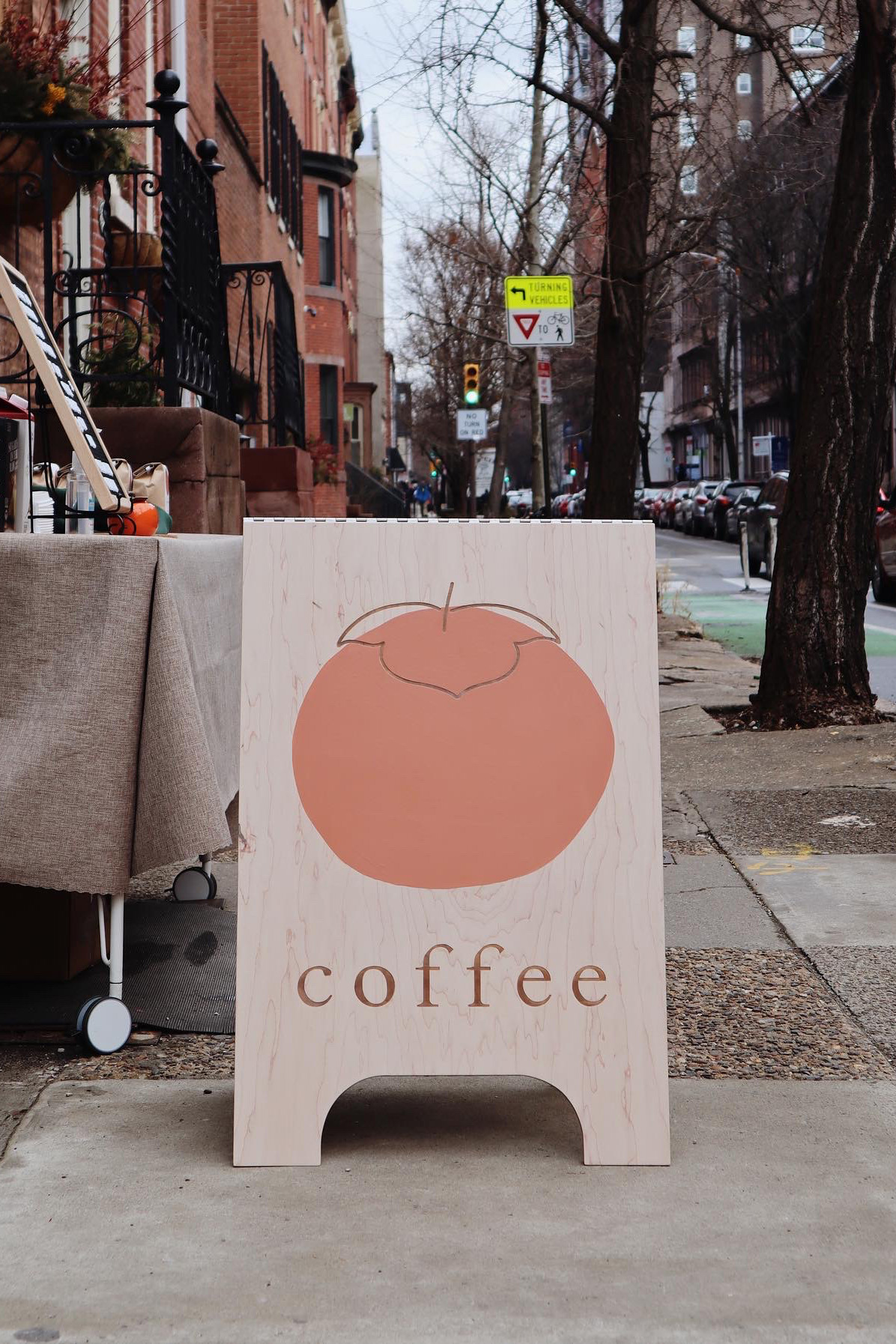 In addition to its coffee, artistic merch and storytelling endeavors, Persimmon is expanding the brand through pourover pop-ups at non coffee businesses such as liquor and mixology supply store Art in the Age and plant store Stump.
"We're hoping to reach all people, even the ones who are not coffee drinkers," said Talim. "Our mission is to create a space that doesn't seek to conform or assimilate, that invites people to come as they are. This is really important to us."
Related Reading
Howard Bryman
Howard Bryman is the associate editor of Daily Coffee News by Roast Magazine. He is based in Portland, Oregon.