Equator, Sustainable Harvest and Daterra Team Up for B Corp Beans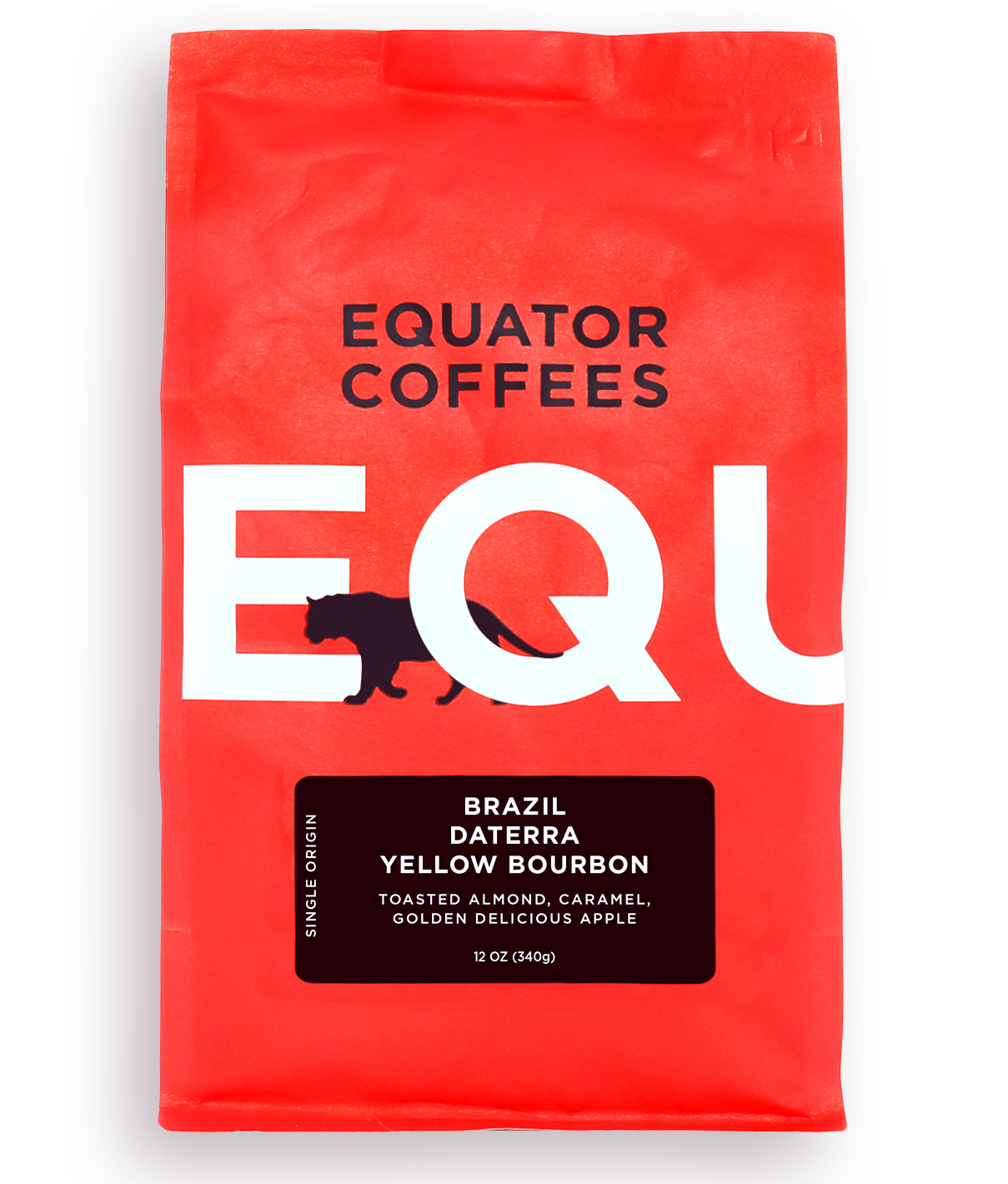 A trio of progressive specialty coffee companies are teaming up to offer what they're describing as the first roasted coffee to follow a completely certified B Corp-certified supply chain.
San Rafael, California-based coffee roaster and retailer Equator Coffees lives on the tail end of that chain, which begins with the Brazilian coffee producer Daterra Coffee and moves through the Portland, Oregon-based coffee importer Sustainable Harvest.
This month, all eight Equator Coffees retail locations throughout the Bay Area will be serving four roasted, Daterra-grown, Sustainable Harvest-moved coffees. The companies are describing the product release as a show of "collective commitment to improving the world through values-based business.
"We spent a lot of time [with Equator and Sustainable Harvest] trying different coffees, but we also spent time discussing what being a B Corp means to each of us," said Isabela Pascoal Becker, Sustainability Director at Daterra Coffees. "It is satisfying to find other B Corps in our value chain, where together we can promote a positive movement."
As for the Daterra-grown coffees, Equator is showcasing: a single-origin espresso; a "Botucatu" cultivar, believed to be one of the progenitors of Brazil's infamous Yellow Bourbon; a Yellow Bourbon; and a natural-processed version of a rare variety called Laurina.
"We're very passionate about finding innovative practices that disrupt a commodity-driven trade," Sustainable Harvest Chief Coffee Officer Jorge Cuevas said in an announcement of the partnership. "Naturally, we are excited to participate in this initiative and help bring unique coffees to market."
Though only approximately three coffee companies involved in the production and/or export of green coffee maintain B Corp certification — a rigorous third-party standard maintained by B Lab and designed to promote fundamentally sustainable businesses — dozens of other coffee trading, roasting and retail companies do maintain the certification. Thus, DCN is not able to verify the claim that these are the first coffees to spring from a fully B Corp supply line, nor can we confirm that every participant in that chain — namely logistics and transportation providers — has achieved B Corp certification.
In addition to the coffee offering, Equator Coffees is hosting a B Corp fair on Thursday, Feb. 27, at its 2nd St location in San Francisco, featuring numerous fellow Bay Area B Corps.
Related Reading
Nick Brown
Nick Brown is the editor of Daily Coffee News by Roast Magazine. Feedback and story ideas are welcome at publisher (at) dailycoffeenews.com, or see the "About Us" page for contact information.