Bathtub Coffee Founder Offers Clean Design in Simplify The Brewer
The founder of Japanese coffee equipment resale company Bathtub Coffee has unveiled a manual pourover dripper called Simplify The Brewer.
The forthcoming device designed by Ryo John Ito achieved its funding goal on Kickstarter this week, raising more than $16,000 as of this writing. The brewer itself offers a fast-flowing, temperature-stable pourover method that asks as little as possible of the user.
According to Ito, the brewer yields a finished cup in less than 2 minutes of brew time while requiring no spiral or pulsing pouring motions, and no stirring or other agitation of the grounds.
The basic Simplify recipe calls for 230 grams of water to be poured straight down the center of a 15-gram coffee bed over the course of about 30 seconds, with no bloom stage or other maneuvering required. Brewing is completed after an additional 90 seconds or so.
"It is the easiest way to brew equally for everyone," Ito recently told Daily Coffee News. "Circular [or] spiral motion is just difficult for beginners, as well as for professionals to do completely the same motion repeatedly. [With spiral pours] the taste and flavor will be a little different every time."
Ito employed three strategies to speed up the liquid flow rate through the device: There's a wide, 40-millimeter hole at the bottom; generous air vents where the brewer rests on the vessel that allow hot air to escape, relieving any buildup of flow-resistant air pressure; and minimized contact between the paper filter and the brewer.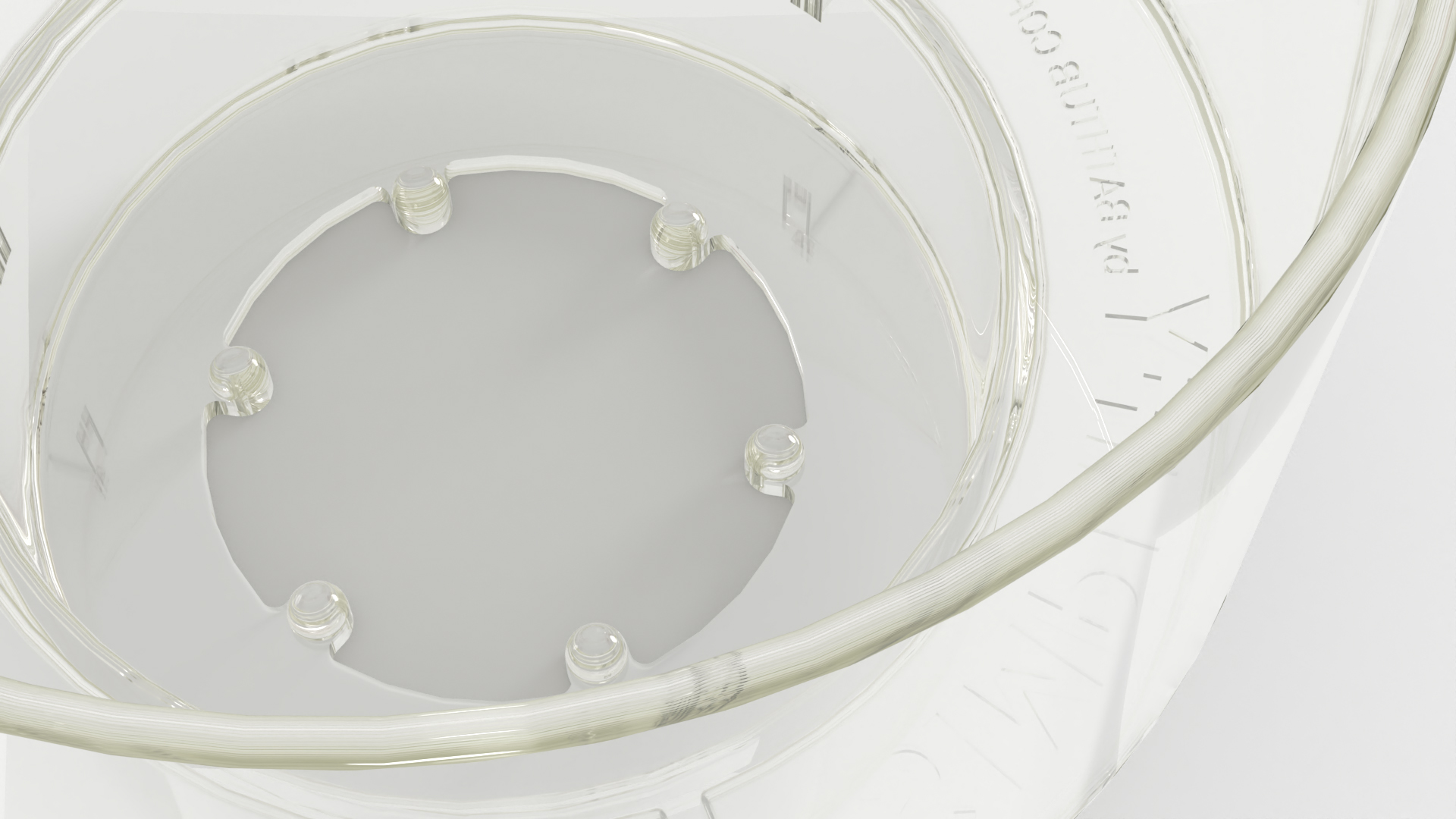 Made to work with circular, flat-bottomed, fluted-side Kalita #185 paper filters, the circumference of a filter only comes into contact with the brewer at three points: at the top rim; one supportive point fairly low on the wall of the filter; and at a series of indents around the wide bottom hole.
While promoting the gravity-driven downward flow of liquid, the empty space between the filter and the brewer wall also holds warm air, promoting temperature stability while brewing, according to Ito.
Simplify The Brewer is made from BPA-free transparent Trogamid CX plastic, chosen by Ito for its insulating properties, visual clarity, high durability and light weight. The entire brewer weighs just 50 grams (1.7 ounces).
Ito's other venture, Bathtub Coffee, launched in Saitama, Japan, about three years ago, importing specialty coffee equipment for resale primarily on the Japanese market.
Simplify The Brewer, Ito's first original product, achieved its fundraising goal of ¥1,800,000 (about USD $16,600 as of this writing) on Kickstarter this week with more than two weeks currently remaining in the campaign.
The brewer is slated to commence production at a Japanese manufacturing facility next month, with projected delivery to backers beginning in May and regular online retail sales after that for a price of US$35.