A Friendly Face in Troubling Times: Bialetti Introducing a Pourover Brewer
FFOL Editor 1
A little familiarity can go a long way in providing comfort through uncertain times. At the same time, when stuck in a rut, a dash of something fresh can also bring joy. Covering both angles is a new manual pourover brewer and carafe from the classic Italian consumer brand Bialetti.
With distribution in the United States by Bradshaw Home, Bialetti has just launched its Ceramic 6-cup Pour Over Coffee Carafe, which fits a modern manual brewing method into the instantly recognizable octagonal shape of the iconic Moka Express stovetop coffee maker.
The new brewer also comes hugged in the soothing, trendy shade dubbed Classic Blue, the official Color of 2020 as declared by the color experts at Pantone.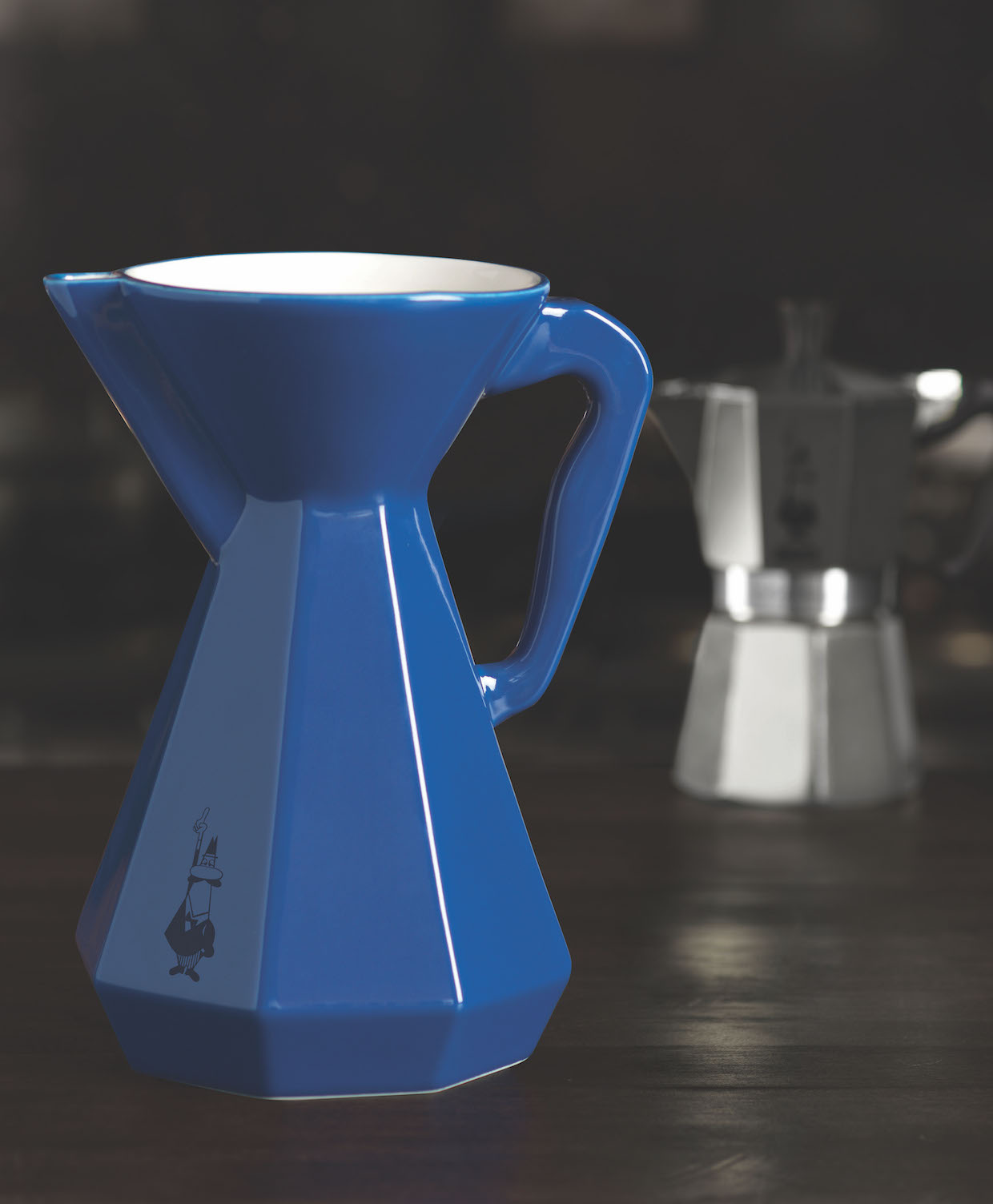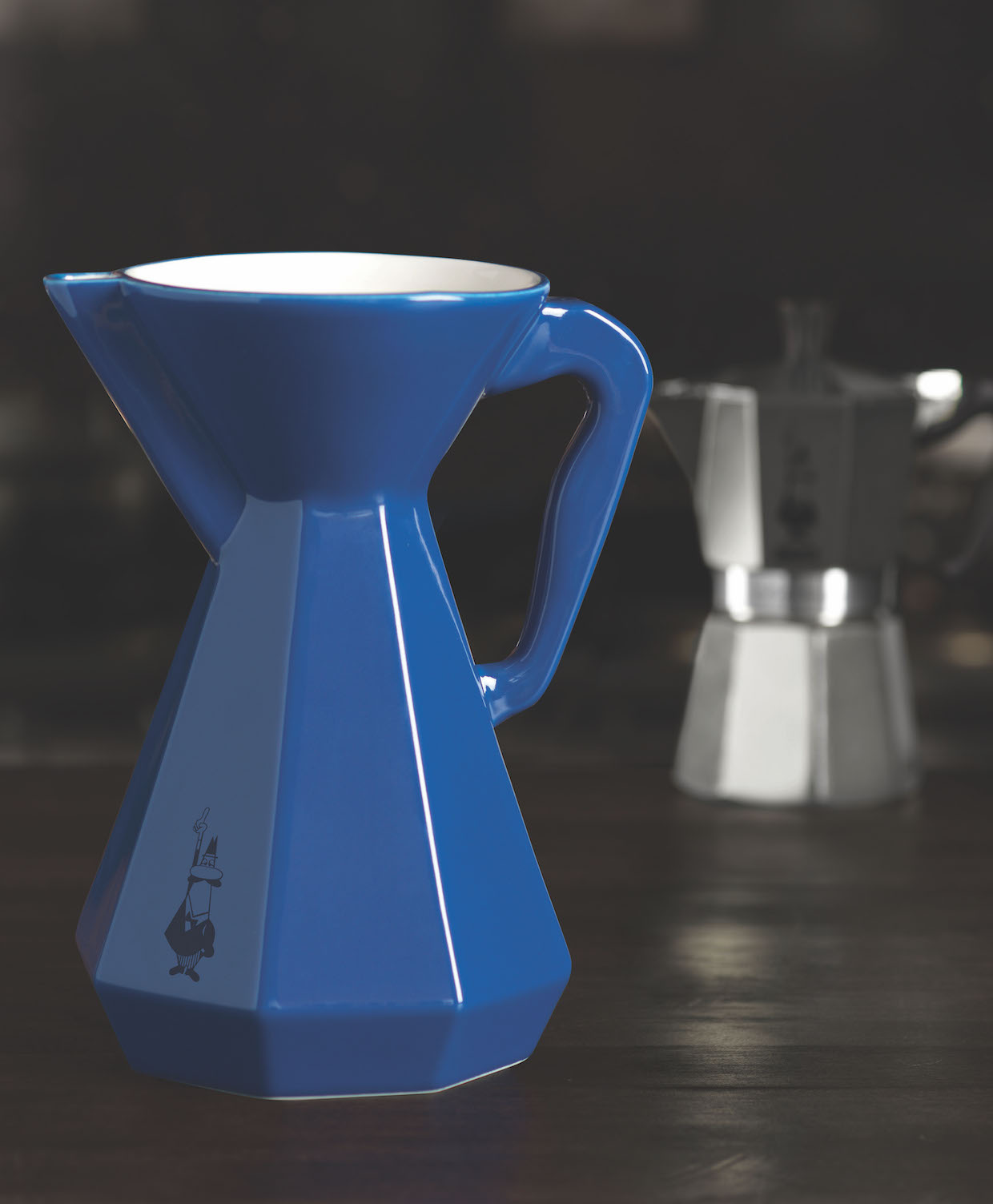 Inside the top of the glossy, 8-sided, high-temperature ceramic carafe is a smooth, flat-walled filter-holding cone designed to accept standard #4 paper filters. Bradshaw Home Cookware and Coffee Product Manager Daniel Harrington told Daily Coffee News that it would also work well with conical Hario or Chemex paper filters.
Though best known around the world for its founding product the Moka Express, designed by Alfonso Bialetti in 1933, the Bialetti brand has also grown over the years to include product lines of cookware and bakeware.
While other companies have attempted more recently to build upon the stovetop espresso method, such as Blue Bottle's short-lived fixation on the format or the upcoming higher-tech 9Barista, Bialetti has expanded to other brewing formats, including French press and cold brew. An earlier two-piece Bialetti pourover set also hearkened to the Moka Express in its exterior geometry.
"Consumers are attracted to new products that have a likeness to the iconic 8-sided original Moka Express," said Harrington. "In the past, Bialetti has introduced colored coffee products based on trends in housewares, fashion, Italian culture or travel influences. The new Bialetti Pourover Carafe celebrates this year's trending color, a classic blue. When we add a pop of color to a collection, it provides consumers a showcase in the kitchen or on the coffee table, while still representing Bialetti's legacy in innovation and style."
The hole through which finished coffee flows from the carafe to the pouring spout also doubles as an airflow channel while brewing. The new Ceramic 6-cup Pour Over Coffee Carafe is slated to become available for sale this summer at a suggested retail price of $24.99.
Related Reading
Howard Bryman
Howard Bryman is the associate editor of Daily Coffee News by Roast Magazine. He is based in Portland, Oregon.