Tom Daxon has added two new perfumes to his steadily growing line in 2018: Midnight Saffron and Laconia. The Tom Daxon line is one that has been growing on me regularly over the past year or so, after a colleague introduced me to the fragrances. They stand out among the current crop of unisex woody-spice scents in a particular way, and I've been thinking about what gives them this distinction. They are the work of Tom Daxon Bowers, a young perfumer and creative director working in Buckinghamshire, England, in tandem with Grasse-based perfumer Jacques Chabert. It is an interesting collaboration, as Bowers is a rather educated nose, quite involved in the process of putting perfume ideas together as he works closely with Chabert to realize them as finished perfumes.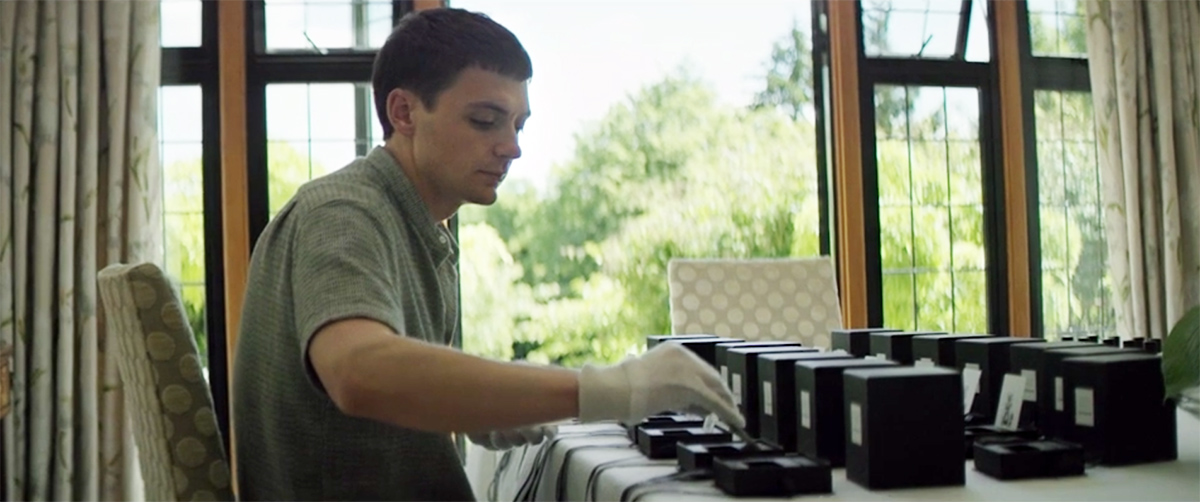 Bowers in a still from the promotion film made by Pundersons Gardens
Bowers comes from an intriguing pedigree, as his mother was for many years a creative director at Molton Brown. When I first encountered this fact, I could not help but draw a line in my mind between traditions (I'm also a big fan of Molton Brown's Fine Perfumes, particularly the wonderful green and balsamic Apuldre from the Navigations series.) I'm never one to assume that we always repeat the exact same career or creative ventures of our families, but there is something fascinating about those bits that do float through, even something small noticed by the casual observer. It may also be part of a British tradition in perfumery, something that is difficult to pinpoint, but a sensibility that carries over through scent traditions, underscoring nuances between Illuminum, Penhaligon's, and even Trumper's classic barbershop wonders.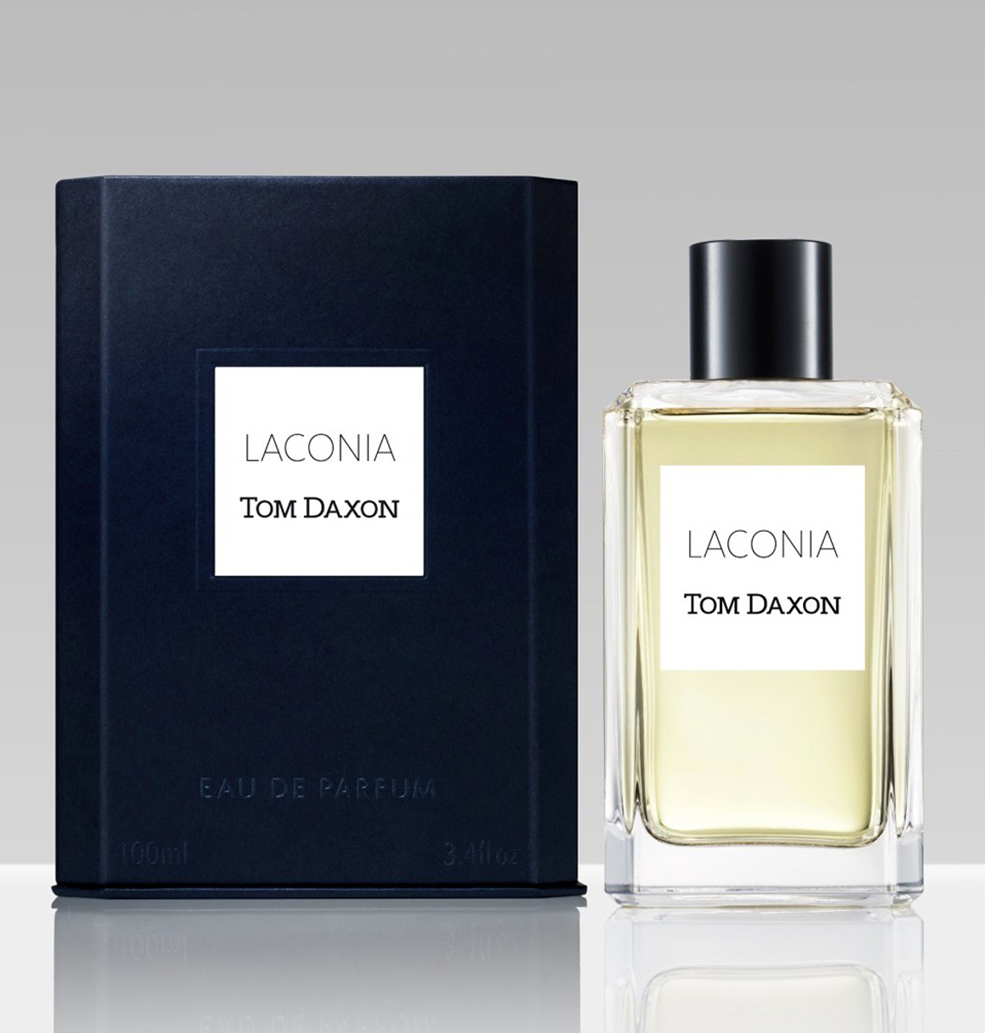 You can smell this "otherness" in Laconia, the new "eau de cologne"-inspired scent of Daxon's line, not a typical treatment of citrus, nor cologne, yet still identifiable within that tradition. Yet, there is a twist, something more memorable. There is a quality to Laconia that reminds me of an ingredient that is added to oil paint for a very particular texture: marble dust. It is both smooth and rough at the same time (smooth when it's between your fingers, coarse when lumped in paint and spread thickly on a surface.) Tom Daxon describes this as "a vibrant sea breeze citrus… succulent lemon and mandarin glint off aquatic greens…" and it's a fairly good overall picture of what you get, but not quite — there's actually more. Bowers and Chabert, throughout their collaborations, make some beautiful space in these scents, sometimes only hinting at certain notes in the most delicate ways, but just enough to make the right impression.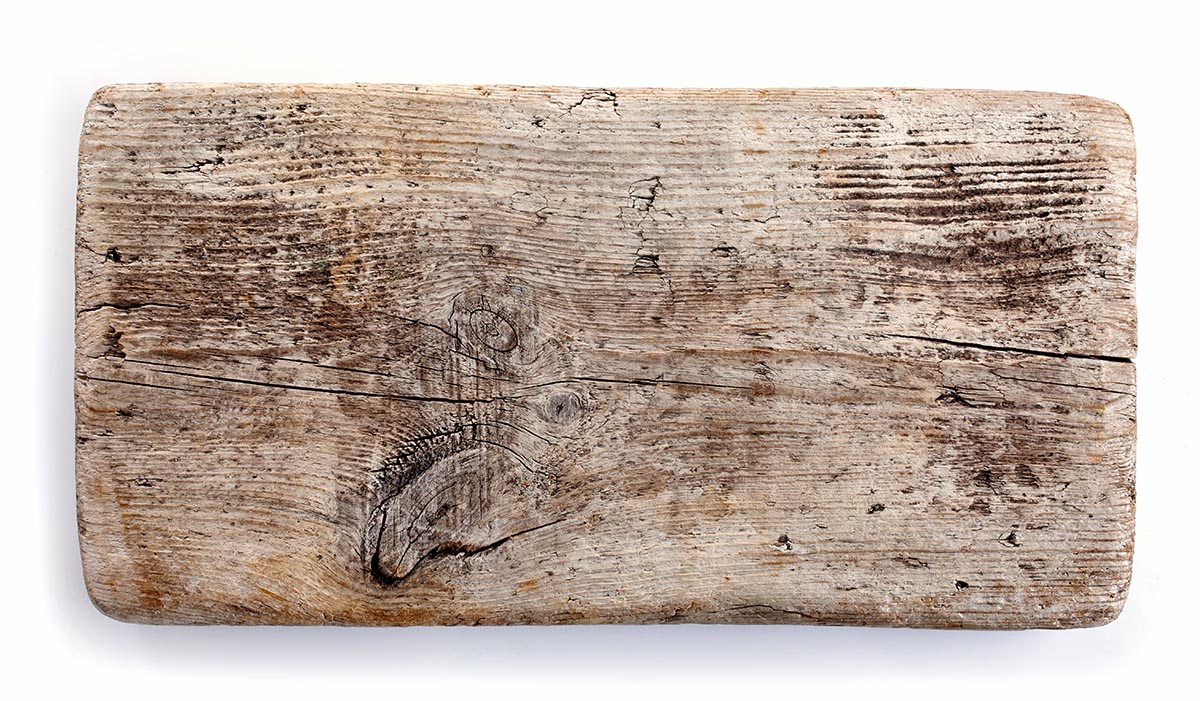 In Laconia, a pairing of violet leaf and vetiver is a slow, charming burner… perfectly timed to capture your curiosity about 2 hours into the fragrance experience and simmer dryly for a number of hours later. Cardamom features in many of Tom Daxon's scents, and it's used skillfully here, an amplifier to the base notes and a kind of trajectory off which a vague windy citrus washes up. Citrus here is a melange of different things (could it be lemon, grapefruit, bergamot?); it almost doesn't matter what the notes are — what does matter is the slow, rolling glimmer it produces. It doesn't sparkle or shimmer, but instead offers little windows into a driftwood-populated seascape.
Laconia
Top notes: Lemon, Bergamot, Orange, Mandarin
Heart notes: Water Mint, Green Violet Leaf, Jasmine
Base notes: Sea Salt, Vetiver, Cardamom
Not all colognes are going to smell the same, and I'm always impressed by citruses that can shift the direction of the wind, or place us in a very different space than we expected. Laconia is a space-shifter, worthy of a smell for its fascinating treatment of base notes with deft sensitivity.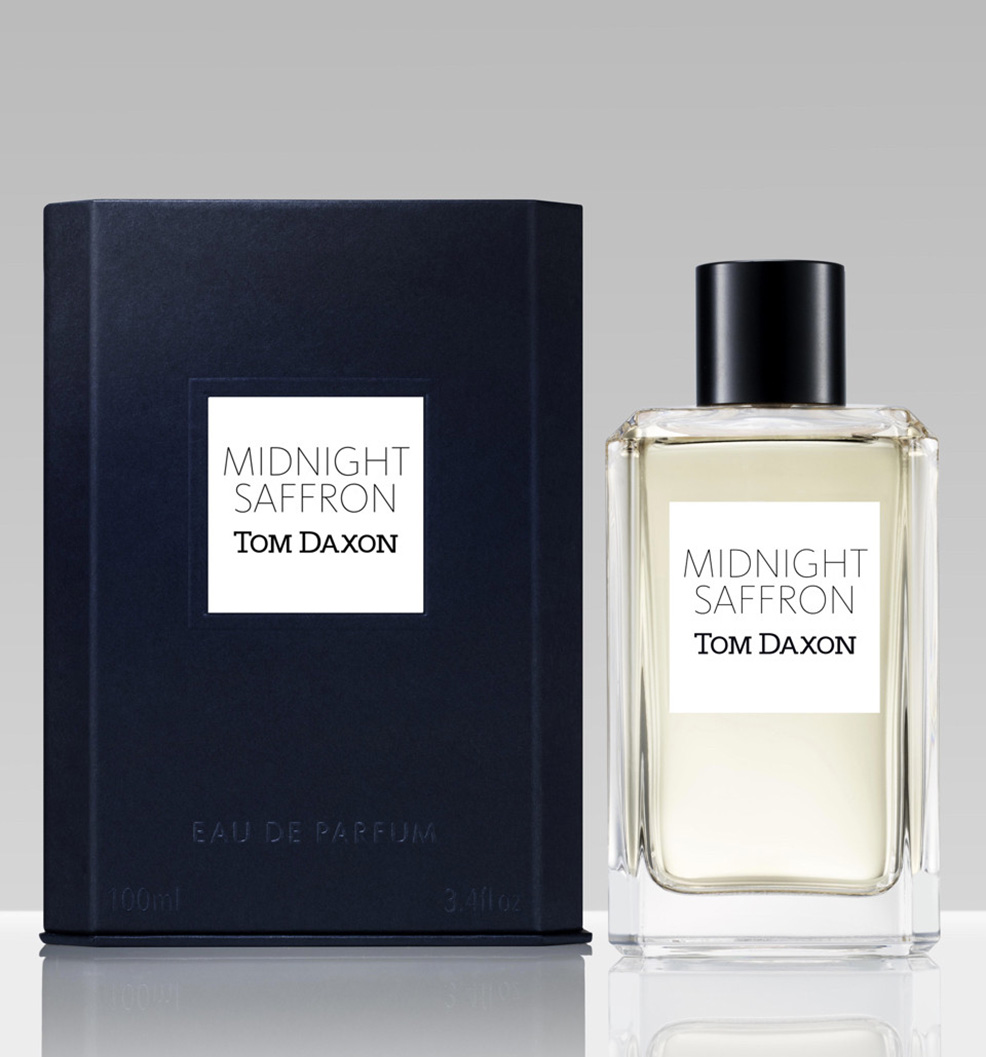 Shifting gears just slightly is the other Tom Daxon released this year, Midnight Saffron. Although this is of a completely different fragrance family (a spicy leather scent) it carries through just a touch of the water-and-air that is present in Laconia, only now it is far closer to the ground and much more like soil and mineral elements. Salt isn't listed as a note in Midnight Saffron, but it expresses itself through the bold note of saffron (usually a heart note, but here used as a very sharp and startling top note, a tricky enterprise when making perfume). It sets up a triangulation in the opening of saffron, lavender, and leather which teeters between stinging and smooth, in waves that change significantly as the hours pass and you walk around, and the air plays with the perfume. Midnight Saffron has a notably curious facet: It has potent effervescence and sillage; it really sparkles in the air. The effect doesn't last forever (about an hour or so, then it starts to quiet down), but it's really special while it lasts.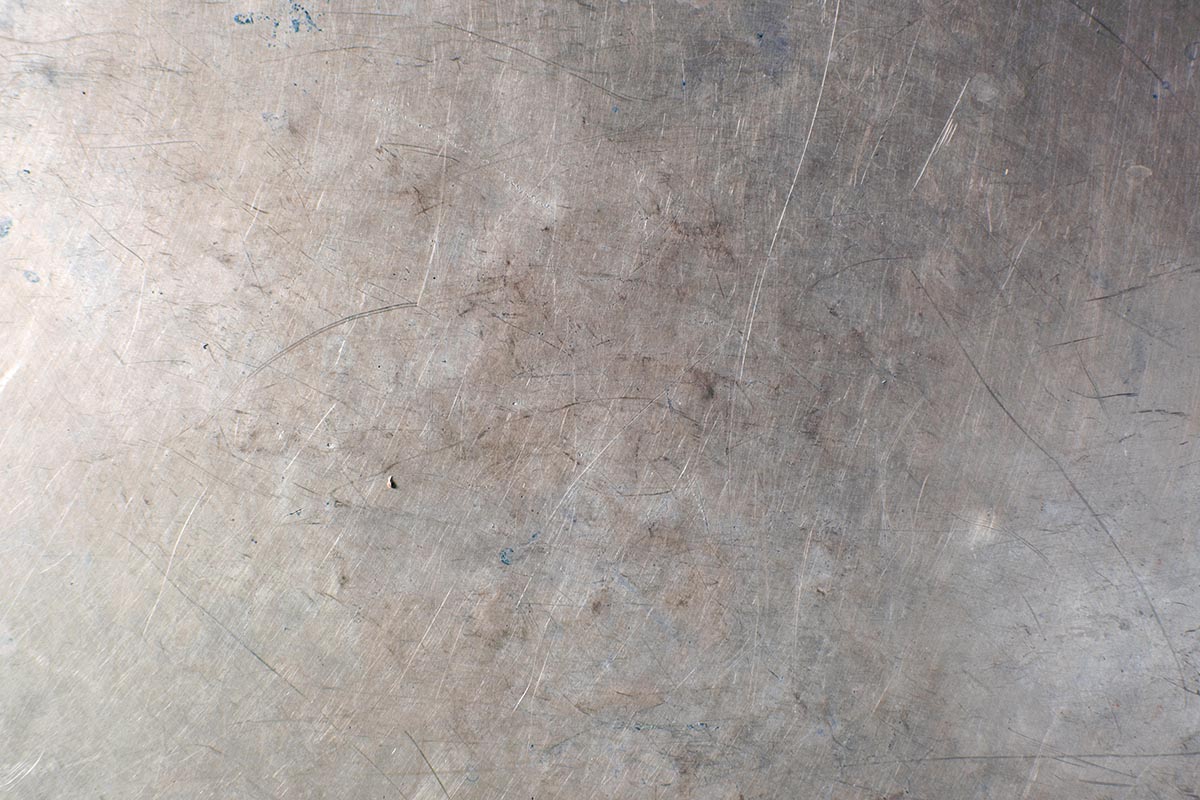 What I like about Midnight Saffron is that it steps just far enough out of the usual elegance of Tom Daxon fragrances to something further east, more experimental. Lavender is not a typical partner to saffron and it makes for spicy synergy here, akin to the metallic sheen that you can "feel" in Arabian perfumes, helped along by the inclusion of an amber-wood accord that combines facets of oud (agar wood,) sweet benzoin-soaked amber, and a dry, scratchy oak-like timber scent as well. The base notes are a curious brew of leather and wood, still held together carefully and without unleashing a storm; it's more of a slow simmer, again evoking the scented time-space relationship that Laconia does.
Midnight Saffron
Top note: Saffron
Heart notes: Lavender, Jasmine, Suede
Base note: Amberwood
As I grew more and more fond of Tom Daxon's other offerings this year (Salvia Sclarea, the clary sage and green-elemi perfume; Sicilian Wood, his Mediterranean melange of multiple tree woods, fruit, and cardamom; Vachetta, bitter spices and tea leaves), I have a deeper appreciation for the full-throated voice that his line resounds as it develops further. It still corners a very particular part of the stage where poetic, watery woods hold a spell, but he knows where and when to expand so that we don't lose the threads that have woven such a memorable spell on the senses so far.
Both Laconia and Midnight Saffron are Eau de Parfum concentration and available as 50 ml and 100 ml sizes at select perfume retailers and at TomDaxon.com. He also offers scented candles, shower gels, body lotions, and sample sets.
| | |
| --- | --- |
| | John Biebel is an editor for Fragrantica living and working in Rhode Island, USA. He began writing for the site in 2011. He holds a degree in Fine Art from The Cooper Union in New York City and works as a software application designer and a painter. He began his own indie perfume venture, January Scent Project, in 2015. He has a particular love for perfume history, the chemical composition of perfumes, and interviewing perfumers when he travels. He writes two recurring columns: Perfume in Technology, and Perfumer's Perspective. |