LESNOB, the brainchild of Parisian creative director Robert Lussier, was born after he found an excellent vintage bag at a garage sale in California. And it takes a lot of talent to create a worthy brand concept (and all its peripheral world around) based on a vintage handbag alone, and then influence others with the concept.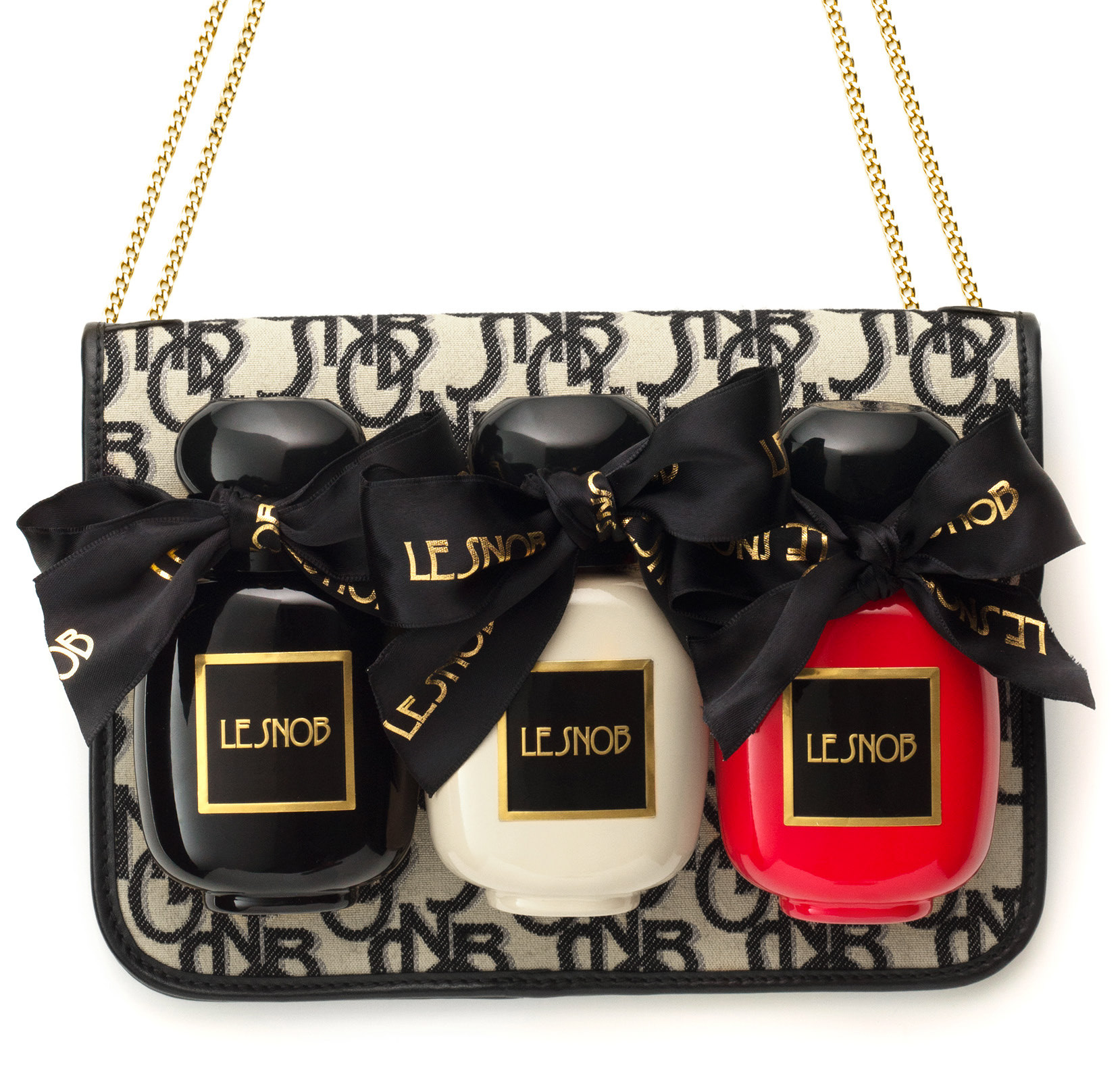 To complete the appearance of the collection of women's handbags made in Italy: leather clutches, briefcases, handbags, champagne bottle bags, and even bags that transform to dresses (!), Robert decided to create his first fragrance, a special unique accessory. But the idea should have a special treatment! When Robert first became acquainted with the fragrances of
Les Parfums de Rosine
in 2015, he became obsessed with the brand.

So he turned for help and cooperation to Marie-Helene Rogeon, Les Parfums de Rosine owner and art-director (read our interview with her) – to complement the great expertise in creating scents. She offered assistance in perfume design, production and distribution.
The first fragrance LESNOB created was the fragrance No I Gothic Rose, released in 2016. Its main difference from Rosine fragrances was its dark leather-rubber base, referring to the leather products of the LESNOB brand. And it really is – black-purple saffron-leather nuanced shades of a fresh rose from the very beginning to the dry down, creating a second layer of fragrance, similar to synthetic patent leather.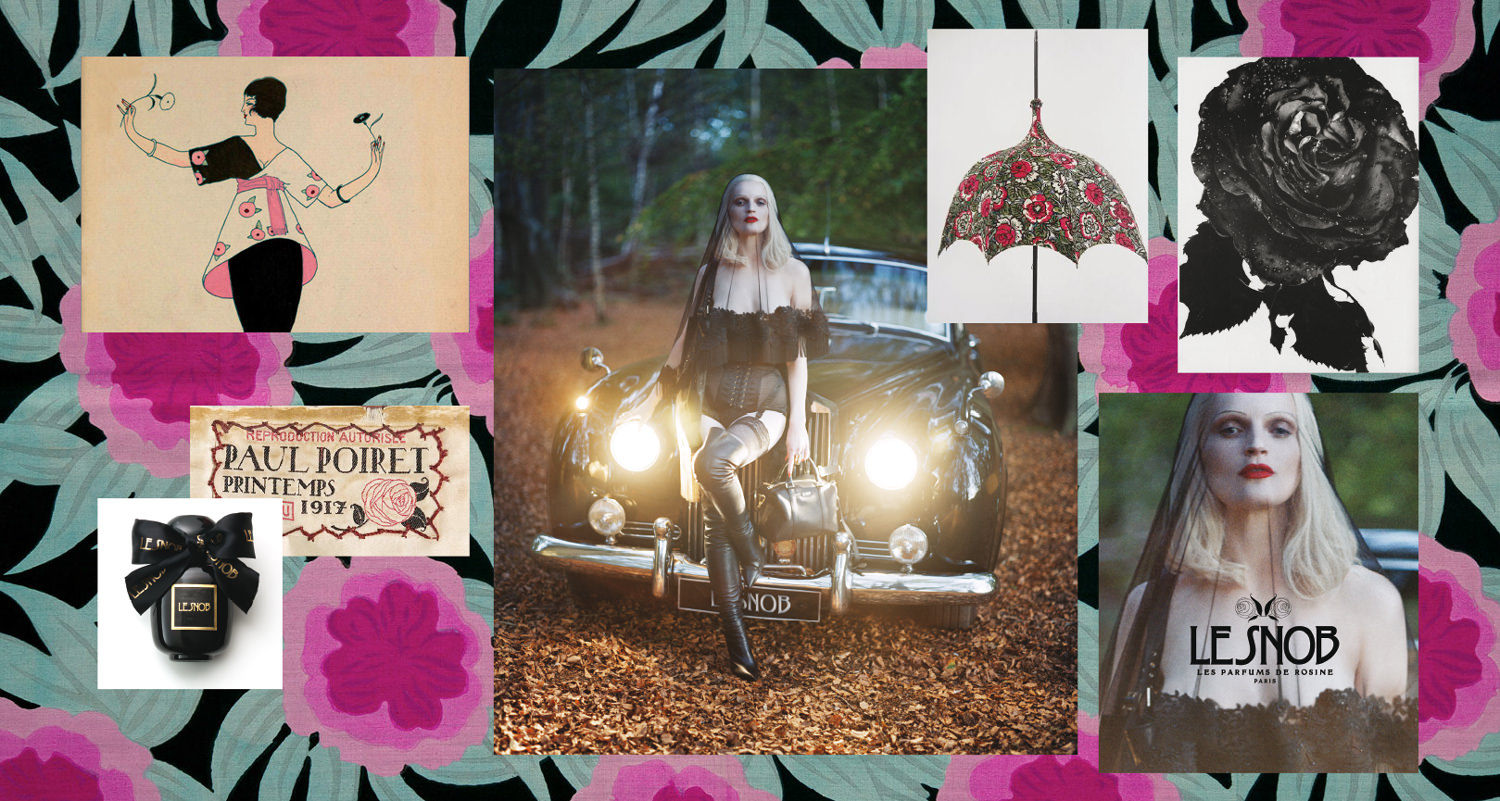 But what's much more evident is the spicy, green, and slightly pungent accord of artemisia, incense, cinnamon, and elemi, which is close to sour green rhubarb, or the sour smell of bronze coins or copper handles touched by hundreds of hands. The fragrance of intense contrast between bright resinous greens and wood-leather powdery sillage is unusual, and would surprise both rose lovers and leather lovers. In the base, the scent feels like a person that ha come home and taken off society's mask, relaxing on a home leather sofa, under the soft accompaniment of myrrh in the censer.
LESNOB No I Gothic Rose Les Parfums de Rosine
Top notes: Elemi, Frankincense, Mandarin, Neroli and Myrtle;
Middle notes: Artemisia, Rubber, Cinnamon, Rose, Plum and Wallflower;
Base notes: Atlas cedar, Vanilla, Leather, Musk, Ambergris and Myrrh.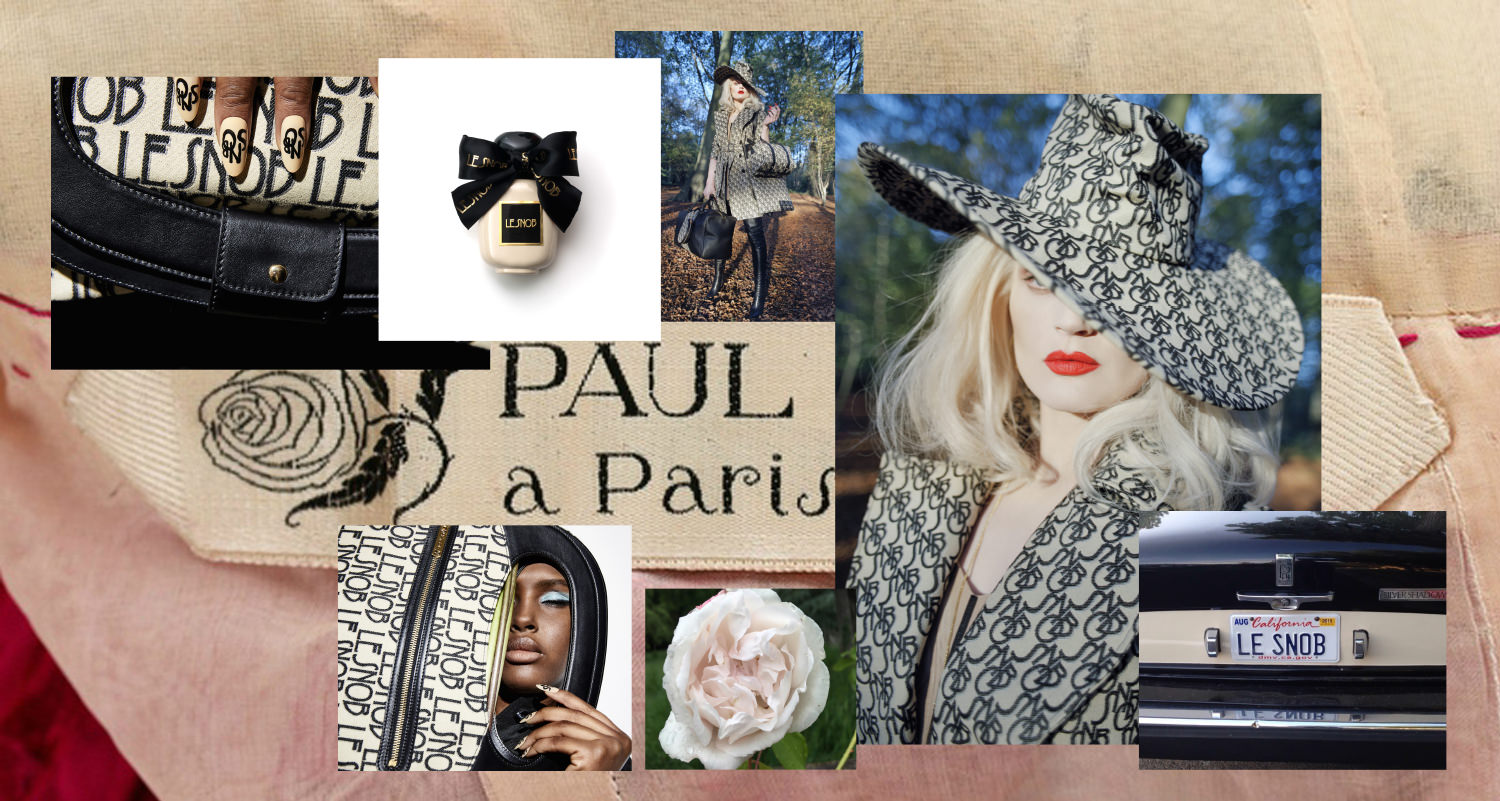 Then in 2017, two more special roses – the vintage and the red – were launched. LESNOB No II Vintage Rose starts very modern – with an aldehyde green-apple accord sweetened by a pleasant, slightly powdered raspberry. The green part gradually become thinner, becoming wet and transparent violet leaves, while raspberries lead to a tender rose heart, complemented by a sweet peach juice, and see-through jasmine. At its heart is a windy spring scent from the past; iris, violet and rose – a pleasantly powdered and delicate feminine chypre, with an elegant chord of patchouli and moss in a calm base.
LESNOB No II Vintage Rose Les Parfums de Rosine
Top notes: Violet leaf, Rhubarb and Bergamot;
Middle notes: Jasmine, Rose and Iris;
Base notes: Vetiver, Oakmoss and Clearwood.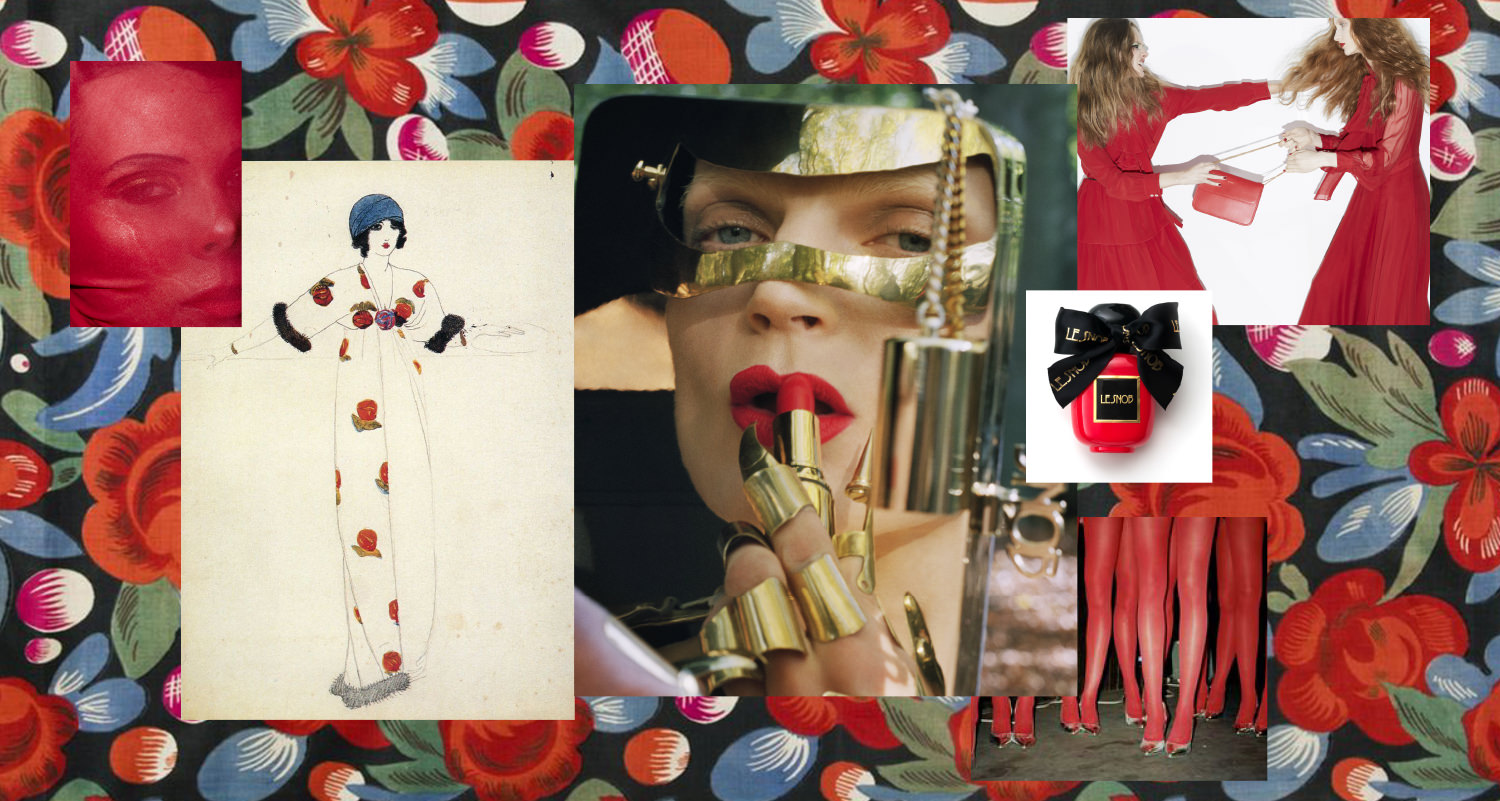 The most evident rose fragrance of the LESNOB trio, No III Red Rose opens with caramellic raspberry and sweet litchi note, that hint of powdery rose in the fragrance's heart. The perfume is a sweet fruity-berry rose dessert, like rose-perfumed Turkish delight or transparent rose petals jam – it's a bright and youthful rose.
Then a cosmetic accord of lipstick, defiantly bright, shiny and oily, with a berry flavor adds a touch of powder to the sweet rose dessert. It becomes clear that Red Rose is a soft gourmand variation on the theme of musky fruity roses, very close to the oriental theme, but without hard and dark woody notes for counterpoint.
LESNOB No III Red Rose Les Parfums de Rosine
Top notes: Raspberry, Mandarin and Beetroot;
Middle notes: Rose, Iris flower and Ambrette;
Base notes: Ambroxan, Musk and Vetiver.
LESNOB fragrances in 100 ml bottles can be purchased from the official LESNOB website (180 euro.)
| | |
| --- | --- |
| | Sergey Borisov has been involved in perfumery since the early 90`s when he had his own perfume-devoted program "Close to Body" on Krasnoyarsk radio (1993). As a perfume enthusiast (known as moon_fish), he became famous in Russia for his translation of Luca Turin's Perfume: Le Guide. He made a career as a fragrance journalist and contributed to distinguished magazines such as GQ, Vogue, Elle, Cosmopolitan, Interview, Forbes, Allure, Robb Report, Flacon, Departure, RBC-Style, TSUM-Magazine (2008-2016). His own online columns for RBC-Style.ru, Vogue.ru, and GQ.ru (2006-2015) have earned him international recognition and an invitation to be an editor for the Russian edition of "The Little Book of Perfumes" by Luca Turin & Tania Sanchez. Sergey Borisov was invited as a speaker at Esxence 2012 (Milano) and Intercharm 2015 (Moscow). In 2013, Sergey joined the Fragrantica team. |