New Follow-ups of Men's Hits from Ferragamo, YSL, Paco Rabanne
FFOL Editor 1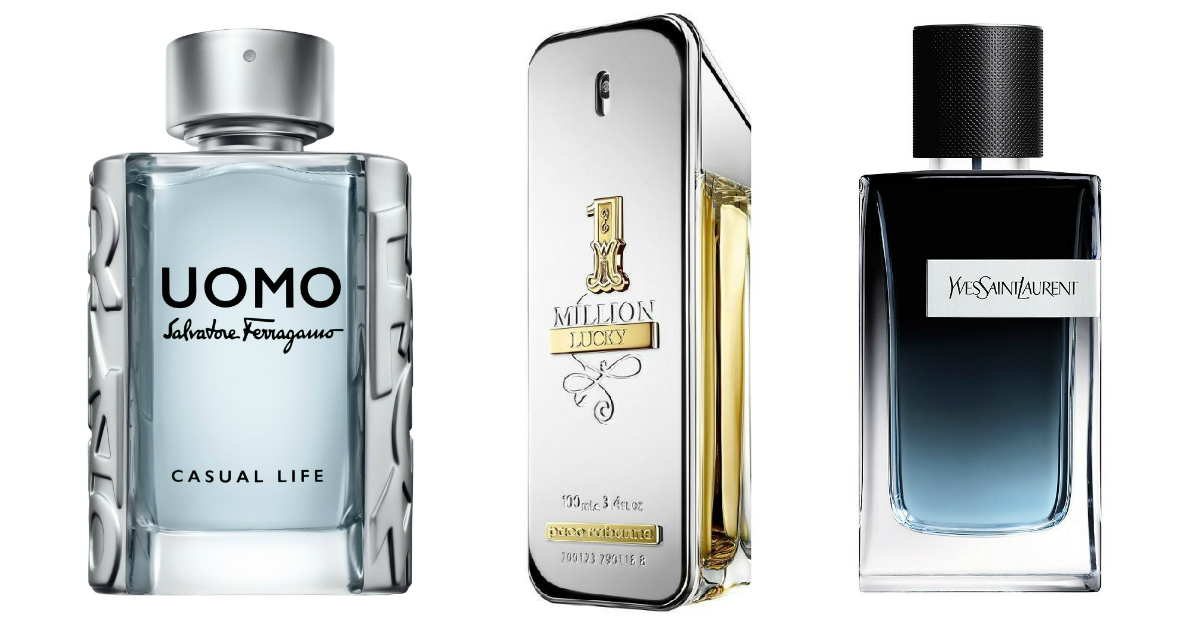 This holiday season, shoppers will have a myriad of options to choose from when standing at the men's fragrance counter. Perhaps more than ever, flankers abound with some being lighter, some being stronger, and some being more gourmand variations on originals. Today I look at Salvatore Ferragamo Uomo Casual Life, a lighter, fresher take on the original tiramisu-focused scent; Paco Rabanne 1 Million Lucky, a more gourmand version of the original with notes of honeyed hazelnut and plum; and Yves Saint Laurent Y Eau de Parfum, a richer, bolder take on the original Eau de Toilette.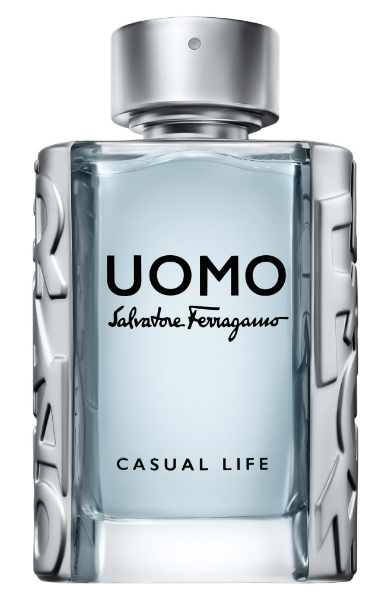 NOTES: Top notes are lemon, violet leaf and cardamom; middle notes are coffee, ambroxan and geranium; base notes are cashmere wood, white cedar extract and musk.
SMELLS LIKE: Fabric softener and coffee beans
THE BOTTOM LINE: Salvatore Ferragamo Uomo Casual Life is the 2017 follow-up to 2016's Uomo Salvatore Ferragamo by Alberto Morillas and Aurelien Guichard, a sweet woody gourmand with the focal point of tiramisu. Many found the scent to be, well, delicious, while others found it heavy and cloying. Enter Casual Life, the fresher, airier take on the original. Gone is much of the creamy gourmand accord that built the tiramisu note and instead only the coffee note remains juxtaposed with fresh citrus, musks, violet leaf, and woods. The result is interesting, if not a bit surprising, in the same way that other gourmand flankers such as Givenchy's Very Irresistible for Men launched semi-gourmand summertime editions. The coffee juxtaposed against the bright aromatic synthetics (which remind me of one of my favorite fabric softener) doesn't really work for me; the result seems to be a citrus scent that has gone off due to age as the coffee rather sours the composition. But reviews are largely positive with many finding Casual Life to be an easy to wear variation on a coffee theme, perfect for any time of year. When I want sweet, fruity coffee I'll reach for another follow-up: Ralph Lauren Polo Red Extreme which I reviewed here: Original vs Flanker: Ralph Lauren's Polo Red, Intense, & Extreme.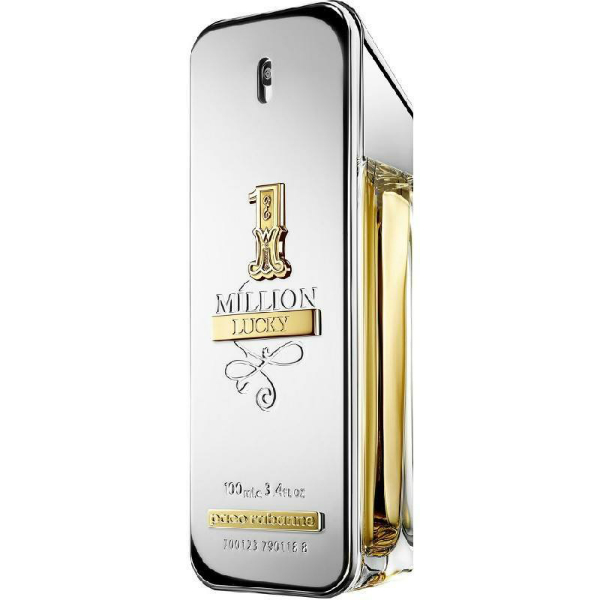 NOTES: Ozonic notes, bergamot, hazelnut accord, green plum, cashmere wood, jasmine, orange blossom, grapefruit, white cedarwood, patchouli, amberwood, oakmoss, vetiver.
SMELLS LIKE: Hazelnut flavored creamer with canned peaches
THE BOTTOM LINE: Paco Rabanne 1 Million Lucky is yet another variation on the ever popular 1 Million from 2008. This time around however, the entire composition is both fruity and gourmand with the original spicy cinnamon and leather accord notably absent. Gone are the floral accents and instead Lucky offers an almost tropical vibe (I get coconut) combined with a peculiar yet compelling fruit note…not quite juicy, not overly sweet, but almost metallic as if the fruit had been canned. My nose/brain reads this as peaches but I suppose it's actually plum. The experience is rather similar to Kenzo Homme Night with its mango and tonka. Behind this is a steamy, creamy hazelnut accent sweetened with a drizzle of honey. I'm a coffee lover (hence my interest in the Ferragamo above) and hazelnut is an aroma I'm quite partial to. It is a little surprising to experience the allusion to coffee (though it isn't a note that is present here) due to the hazelnut, paired with a fruit note but I quite like it. But this one seems to be polarizing as reviews seem to be either love it or hate it. Some find the scent incredibly sweet (and wasn't the original?) while others love the metallic fruity tinges and smoother overall finish. I actually bought myself a bottle and am looking forward to rocking this in cooler weather, the first version of 1 Million I ever felt compelled to actually wear let alone purchase.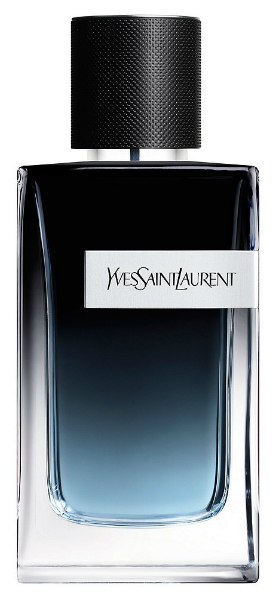 NOTES: Top notes include bergamot, ginger, and apple. Heart notes include sage, geranium, and juniper berries. Base notes include vetiver, cedar, tonka, amber woods, and olibanum.
SMELLS LIKE: Dior Sauvage mixed with apples and ginger tea
THE BOTTOM LINE: I previously reviewed the original 2017 Y EDT here – Fragrance Review: Y For Men by Yves Saint Laurent (2017) – declaring, "YSL Y for Men is one of those scents that while not necessarily introducing us to a brand new olfactory experience, is just wonderfully easy to wear (although that subtly smoky sage note IS an unexpected touch." I also concluded that I'd be eagerly awaiting an intense flanker that might "amp up the sage, deepen the incense, and darken the aroma just a tad." Yves Saint Laurent Y Eau de Parfum arrived in summer 2018 and it does indeed offer a richer take on the original.
The apple and ginger are given star status in the topnotes while the entire composition has become sweeter, saltier, fizzier, and spicier. Many reviewers have been excited about this newer edition suggesting that it's a compliment-getter with similarities to Bleu de Chanel. I enjoyed the bright freshness of the EDT but the EDP seems a bit heavy and thick. I was immediately reminded of Azarro Chrome's soapy metallic tinges and Dior Sauvage's ambroxan. And though I quite love the original Y, I'm afraid this new EDP is an instant dislike for me. I should add that I'm not a fan of either Chrome or Bleu de Chanel (I don't see anything inherently wrong with either scent, they just don't suit my tastes). One improvement though is that the EDP has more body and lasts longer than the EDT.
What have your experiences been with recent follow-up fragrances?
Dr. Marlen Elliot Harrison

Managing Editor & Columnist

Dr. Marlen Elliot Harrison's journalism in the fragrance industry has appeared in international print and online publications such as Playboy, Men's Journal, Men's Health and the New York Times. Marlen is also a regular contributor to BeautyAlmanac.com and works as a professor in higher education. Learn more about Marlen by visiting: www.MarlenHarrison.com.