Halloween Man X
FFOL Editor 1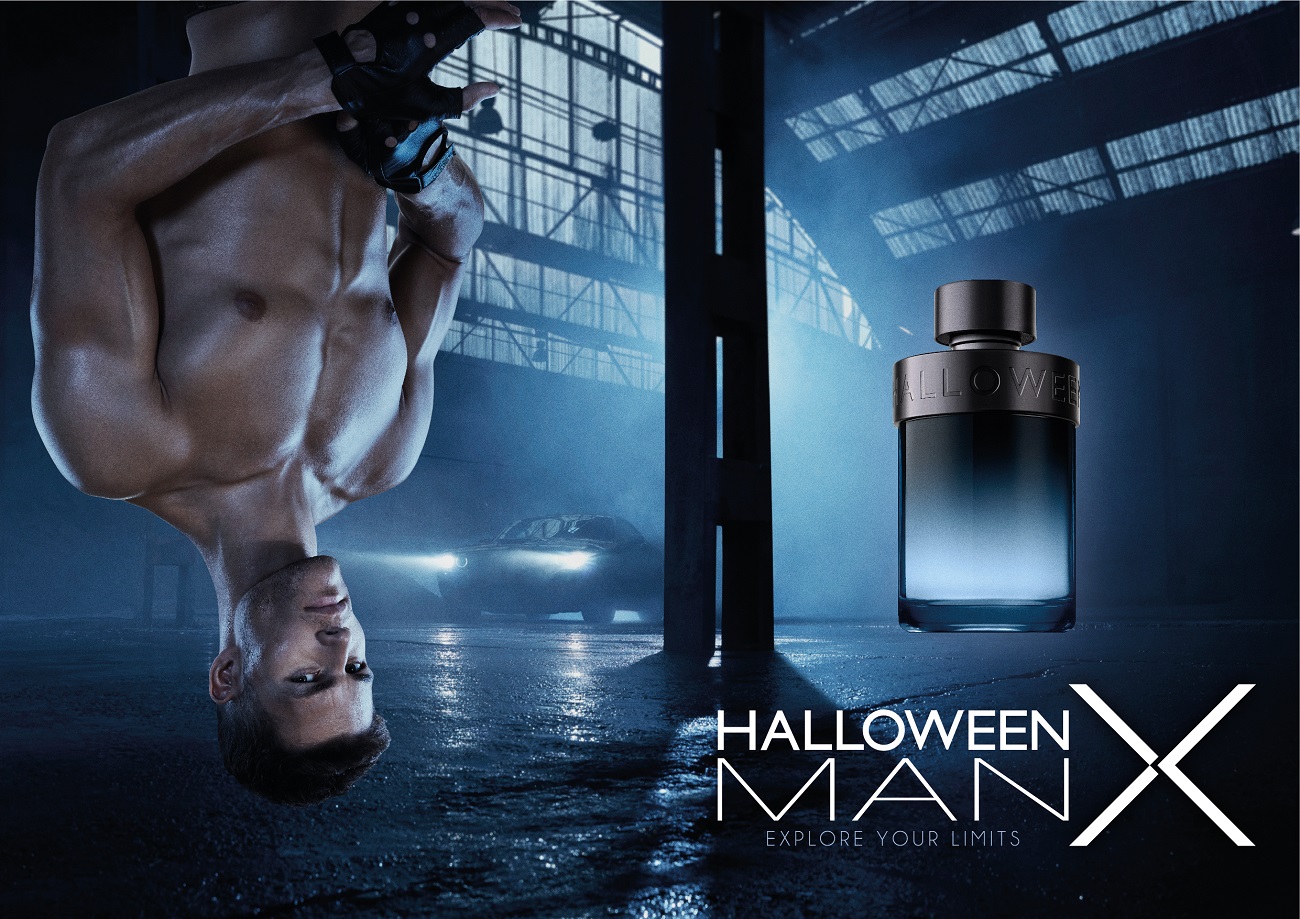 "The night has a language, a smell, rules and even special sounds. When the sun sets behind the city's skyline and the moon wraps its mysterious black cloak around the buildings, the world becomes a completely different reality. Because the night is for transgressors and those who never take the usual paths." It's from this idea of the night as source of mystery, subversion and desire that a new fragrance is born within the Halloween Man collection. It's called Halloween Man X and the mood inside is darker and seductive.
In the house of Halloween, the creative minds still think that going to clubs and drinking is an activity of rebels. Well, in this case we are all rebels at some point in our lives. Exploring new limits and sensations, experimenting with different identities, rebellion as a source of inspiration and creativity, that's the realm within which the scent of this new fragrance can be encountered, apparently.
The Halloween Man line is usually housed inside simple but bold bottles. This time, the fragrance is wrapped around its nightwear in a black polyester case with a large embossed X that degrades from blue to black announcing nightfall. The name "HALLOWEEN Man" stands out in a silver tone, creating a night-time look. Inside is the typical cylindrical glass bottle we know from the line. It is a play on the black and dark blue tones of the night and culminates in a matt black aluminum. Inside, there is an interesting fragrance, more qualitative than you would expect for the demographic it tries to reach and deeper than the concept the brand is trying to create.
Created by perfumer Nicolas Beaulieu, Halloween Man X wants to be sensual, mysterious, urban and seductive. Well, it manages to be a little bit of all of this. As described by the press release, "The race begins with the fresh notes of Lemon, Cardamom and Lavandin and evolves towards a warm heart, where cinnamon bark and two chords created by the perfumer roar like an engine: Black Jack is a unique combination of Whisky, Roasted Coffee and Leather, while the mineral chord plays with the concrete of the city and vibrant amber notes. The background of the fragrance hides the gourmand soul of the Tonka Bean, the sensuality and character of modern Amber and the oriental touch of Incense Smoke."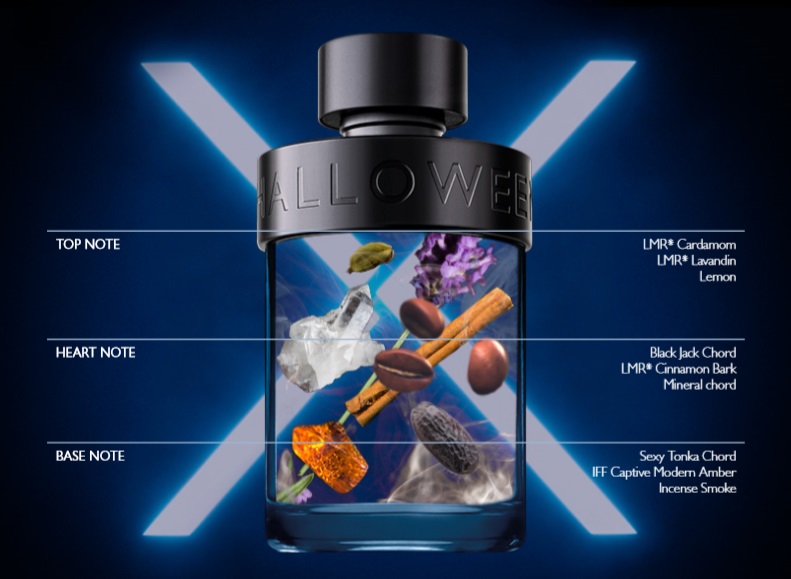 Coffee is a big trend in fragrance nowadays, especially in the niche department. And coffee is a big player in this composition. At first we might think that this is just another fougère trying to please the millennials who buy the Sauvages and Bleus just to smell like everyone else. But wait just one minute and thirty seconds. Everything changes as the cardamom and lavender step back a bit to reveal something sweet, oriental, smoky and really robust. The notes listed are not just a fantasy. Yes, there is a boozy character and yes, there is a lot of coffee, enough to awaken your senses, but it's also very good at giving you this sweet, slightly gourmand and very comforting scent. Coffee joins very well to cinnamon and the aromatic fougère elements. There is also a lot of amber, leather and smoke to create the atmosphere of the pub where this "rebel" goes. I just don't see any rebel spirit inside this bottle. But anyway: decent projection and sillage, something dark and something familiar. Halloween Man X is well worth checking out if you are looking for a good scent without going broke.
Halloween Man X is expected in stores from January 19th, 2019. It comes as a 125ml bottle of eau de toilette concentration.
| | |
| --- | --- |
| | Miguel Matos joined Fragrantica in 2013 and edits the Portuguese Fragrantica.com.br. Miguel also writes for Beautyalmanac.com. |