New Fragrances


by: Elena Vosnaki
Guerlain is busy populating their line of fragrances with an unstoppable productivity in recent years. Their collection Eaux de Rituel ("ritual waters"), scents meant to enhance everyday gestures, alongside their collection Les Délices de Bain, the latter including body products to accompany and prolong the Guerlain pleasure of scenting, is meant as an addendum to the Guerlain fragrant ritual.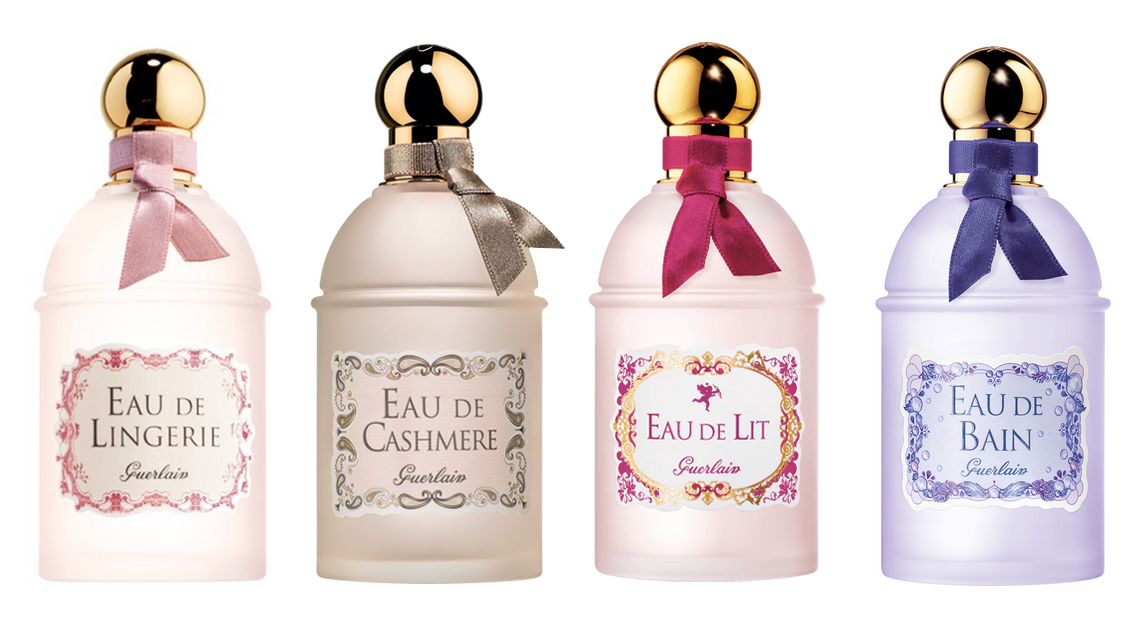 The new Guerlain fragrance, Eau de Bain, is described as fresh-musky (in the category floral woody musk), with the aim of prolonging the pleasure of the bath, "a relaxing parenthesis," as the company states. Eau de Bain's fragrant composition is directly inspired by the formula of the company's Les Délices de Bain body products and is meant to prolong that freshness.
The formula in Eau de Bain mingles the péttilance of bergamot with the delicacy of orange blossom, while the freshness of green notes and lemon is enhancing the top notes. The lightly gourmand aspect of almond melts into a comforting cocoon of white musk, vanilla, and woody notes to prolong the sensation. The central accord is etched in bergamot-almond-orange blossom.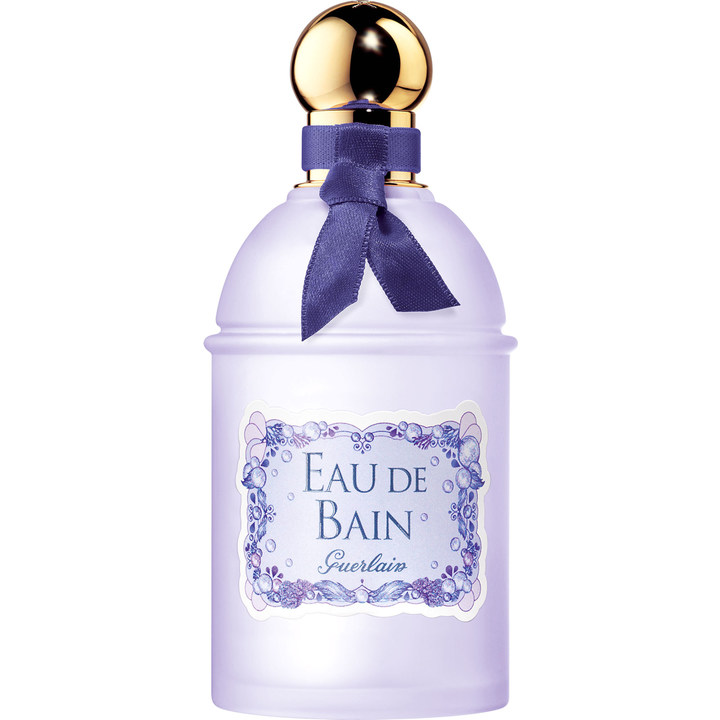 The new Guerlain "ritual" fragrance, Eau de Bain, is bottled in the familiar flacon of the collection Les Eaux de Rituel that recalls the shape of the classic "abeilles" (bee) bottles with a smooth glass surface, a lilac-shade label with a border of tiny bubbles and floral designs, and an accompanying velvety satin ribbon on the neck of the bottle in deep violet.
Guerlain Eau de Bain in the Eaux de Rituel is available on the official Guerlain website in 125 ml Eau de Toilette, retailing for 90€.
Elena Vosnaki

Editor, Translator & Columnist

Elena Vosnaki is a historian & perfume writer from Greece and a Writer for Fragrantica. She is the founder & editor of Perfume Shrine, one of the most respected independent online publications on perfume. Her writing was recognized at the Fifi Awards for Editorial Excellence in 2009 and in 2011. She is consulted as a fragrance historian & expert, and has been curating fragrance installations at museum exhibits at the Milan Expo 2015 and elsewhere. She also contributes to publications around the world.
veda
Eau De Bain seems wonderful!!
V
Apr
03
2019
Add Your Review
Become a member of this online perfume community and you will be able to add your own reviews.