Bortnikoff: The Third Collection
A Russian architect by training, and now a specialist in the distillation of exotic plants and resins residing in Thailand, Dmitry Bortnikov has released his third collection of fragrances. We already wrote about the history of the brand and its first and second collections earlier (one and two). As before, in the center of the new Bortnikoff compositions are oils of his own production (The Feel Oud company was founded by Russian Adam and Dmitry Bortnikov), extracted from aquilaria and sandalwood, frangipani and magnolia flowers, as well as natural raw materials of animal origin.
The general idea of the new collection is to create understandable and wearable fragrances that would appeal not only to fans of smoke and tars, but also to mass customers.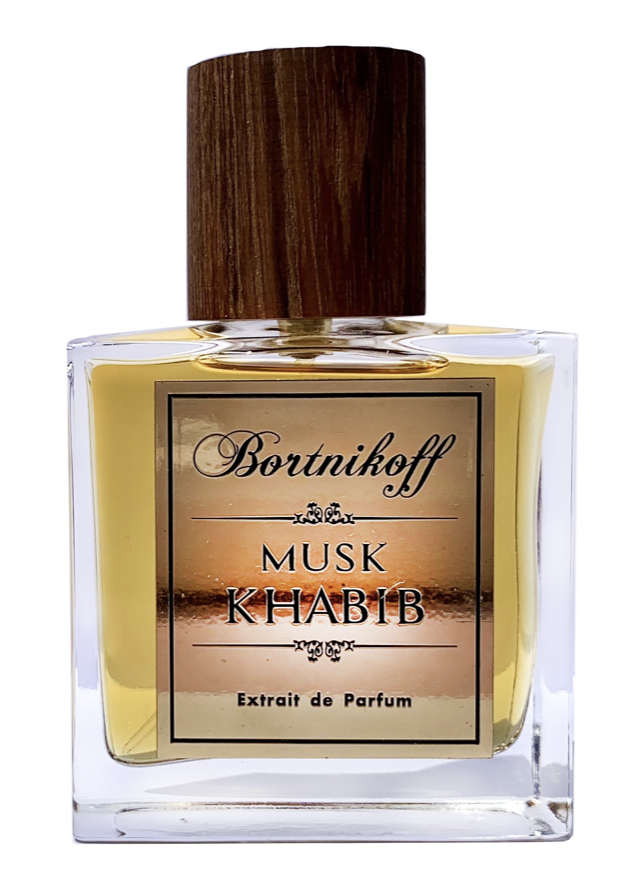 I started to get acquainted with the three Bortnikoff novelties by discovering the fragrance Musk Khabib, which is a very feminine floral fragrance. Let it be said, though, that if a man enjoys wearing a fragrance with a bright, seductively sweet and very smooth ylang-ylang along with a Toluan balm in the beginning, then go for it. The main thing – it's a very pleasant smell, bringing "Odalisque" by Ingres and other delights of eastern harems to mind. By the way, a harem is a good reason for a man to wear such a perfume.
Bergamot and spices, included in the initial accord of Musk Khabib, manifest themselves after the ylang flourish – they are here more for the "lift" of the main oriental floral chord. Nutmeg and woody notes are very useful here, they do not allow the perfume to become cloyingly gourmand sweet. Later it turns out that the structure of this fragrance is as close to the chypre family as to the oriental one – the tart cedar-mossy chord dominates the base, complemented by the silk sweetness of Tolu balm and vanilla. In the natural animal chord, declared in the pyramid, I detect an ambergris tincture effect, but it stays modest against the background of cedar and moss.
Dmitry admitted that he had been trying for a long time to find a way to use his own musk tincture, and the best way to include it turned out to be the chypre structure.
Top notes: Bergamot, Cardamom, Nutmeg;
Heart notes: Ylang-ylang, Cedar, Tolu balsam;
Base notes: Ambergris, Deer musk, Oakmoss, Vetiver, Tonka bean, Vanilla.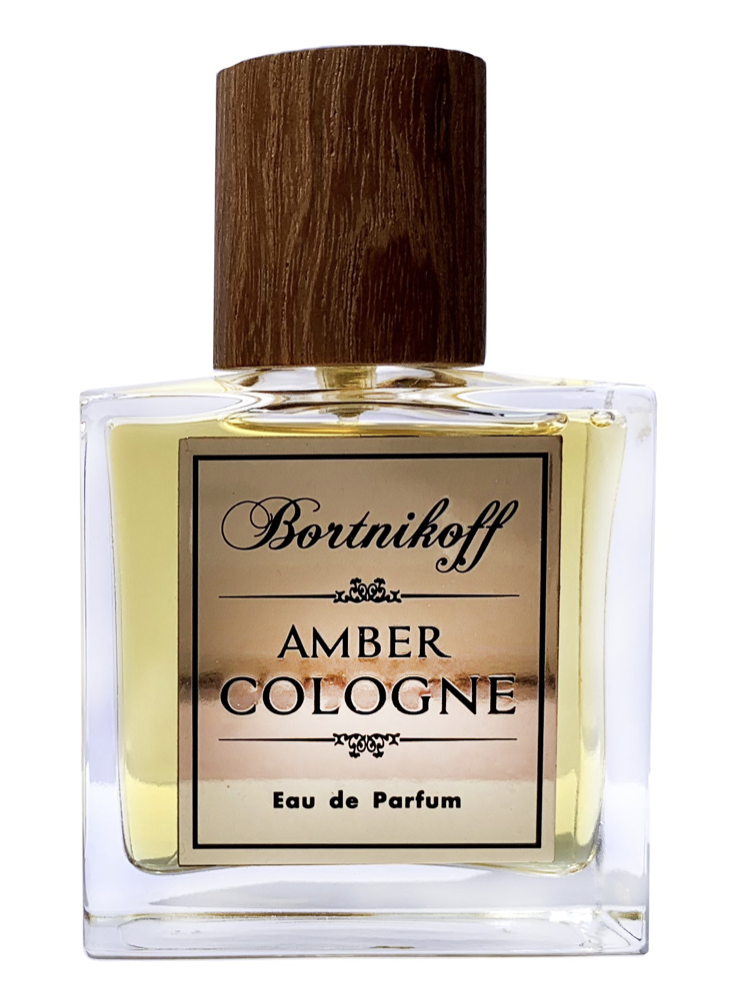 If Musk Khabib develops from sweetness in the top to a tart base, then Amber Cologne follows an opposite path, from citrus freshness to sweetness. It's a sweet oriental citrus cologne – it shines with sweet, sparkling citrus notes, soothing the soul with flowering jasmine and plumeria notes, and then turning the composition to the feeling of tropical countries. Sandalwood, vanilla and cardamom pods – a sweet and spicy load to complement the citruses; it is a pity that such a liquor has not yet been invented.
The base begins to appear quite early, reminding of the masculine Cool Water Davidoff ambergris dry down, together with bright citrus notes approaching Kobe Xerjoff. The freshness of citruses and flowers are supplemented with a sweet oriental woody and animalic dirty vibe. It should be noted, the citrus cologne remains a cologne, despite its sweet and slightly dirty base. A bit of a rough and frayed teen-cologne, in which some kids features are felt, but this kid is not in a hurry to cuddle with its parents anymore.
This fragrance Dmitry conceived as the most popular fragrance. Therefore, it is less concentrated (only 20%) and more affordable than the others, although it uses ambergris from Ireland, brown ambergris from Africa, and a tincture of very expensive sinking grade of oud wood (it's odd, but distillation gives very little oil, and the only way to extract its resins is a tincture). This is the only fragrance that contains some synthetic materials (4.5%, mainly Hedione).
Top notes: Bergamot, Lemon, White and pink grapefruit, Sweet orange, Cardamom, Frangipani;
Heart notes: Jasmine Sambac, Virginia Cedarwood, Sandalwood;
Base notes: Gray and brown ambergris, Oud from Sri Lanka, Bouya, Vanilla.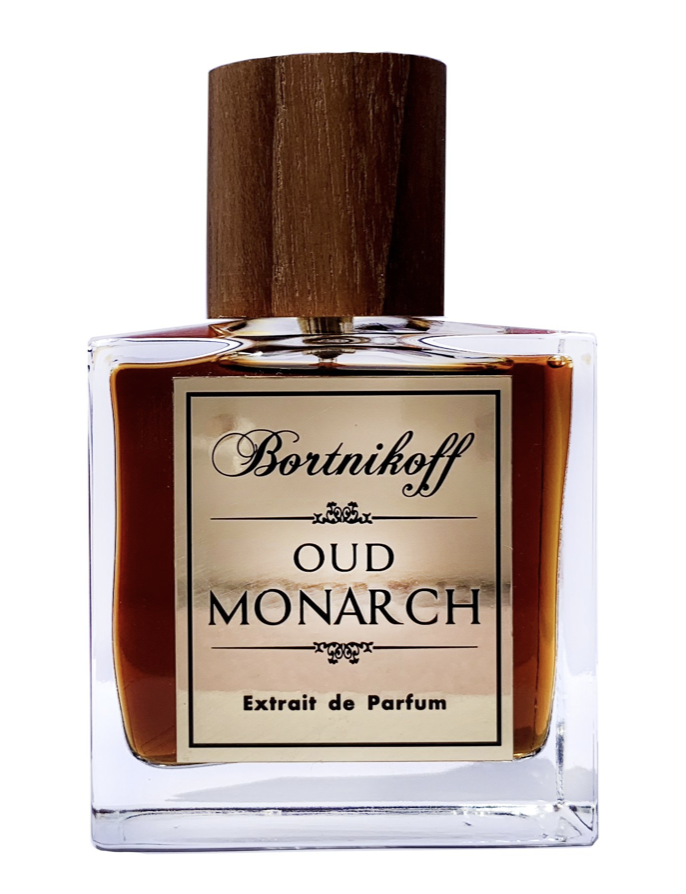 The third composition, Oud Monarch, is traditionally (for Bortnikoff) dedicated to oud-aquilaria oil. The idea is an "understandable friendly oud"; not a stinking stable with cow dung or overripe cheese, but something really pleasant (as far as possible in the case of this raw woody material of fame).
There're two kinds of oud oil in the composition – oil of the wild aquilaria from Indonesia (Oud Marauke from Papua New Guinea) and oil from the Thai aquilaria plantations from Koh Chang island (Purple Koh Chang, by Feel Oud). The first – with a strong chocolate start, the second – with a softer and sweeter character and hints of flowers, fruits and vanilla. The Middle Eastern classical attar accord of oud and roses is complemented by a combination of magnolia and plumeria oils of the brand's own production. But the flowers only lighten the initial accord for a while – in the heart and dry down, the rose is almost invisible behind the amber-oud chocolate wall; it is like a young princess behind the fortress walls. The perfume is classic, of course, but with unusual accents.
For example, the oil is supplemented with a powerful stream of tobacco, civet and castoreum to enhance the effect of inedibility, smoke and open fire. Without it, it would be a completely different story, a perfume about the victory of the gourmand part – chocolate with cinnamon and vanilla – over the saddled steed. About the victory of clever confectioners over experienced desert warriors. In its present form, Oud Monarch is the patriarchal oud aroma with a predominance of smoke, masculinity and strength, despite any chocolate.
Top notes: Magnolia, Frangipani;
Heart notes: May rose, Himalayan rose, Cinnamon, Tobacco;
Base notes: Oud Papua New Guinea, Oud Koh Chang, Cocoa, Civet, Castoreum, Labdanum, Vanilla.
All of Bortnikoff new perfumes became available a week ago. They have a concentration of 25-30% and are designated as Extrait de Parfum (except Amber Cologne which is an Eau de Parfum, with 20% concentration). The price of a 50 ml bottle of Amber Cologne is US $180, Musk Khabib and Oud Monarch – US $350, and the sample set is US $45.
---
| | |
| --- | --- |
| | Sergey Borisov has been involved in perfumery since the early 90`s when he had his own perfume-devoted program "Close to Body" on Krasnoyarsk radio (1993). As a perfume enthusiast (known as moon_fish), he became famous in Russia for his translation of Luca Turin's Perfume: Le Guide. He made a career as a fragrance journalist and contributed to distinguished magazines such as GQ, Vogue, Elle, Cosmopolitan, Interview, Forbes, Allure, Robb Report, Flacon, Departure, RBC-Style, TSUM-Magazine (2008-2016). His own online columns for RBC-Style.ru, Vogue.ru, and GQ.ru (2006-2015) have earned him international recognition and an invitation to be an editor for the Russian edition of "The Little Book of Perfumes" by Luca Turin & Tania Sanchez. Sergey Borisov was invited as a speaker at Esxence 2012 (Milano) and Intercharm 2015 (Moscow). In 2013, Sergey joined the Fragrantica team. |