The historical house of Guerlain is highlighting a note that is increasingly becoming popular in contemporary perfumery, namely ginger, with their newest Ginger Piccante fragrance. The new Eau de Toilette is part of the Aqua Allegoria collection, a fresh interpretation of noble materials which started back in 1999 with a cluster of fragrances built around refreshing notes such as mint, grapefruit, neroli, ylang, lavender, and rose. The collection expanded over the years to include a pleiad of scents, recently picking up in earnest, thanks to Thierry Wasser's renewed labor over fruity floral scents such as Pera Granita (2016) and Passiflora (2018); bright, tangy citrus scents, like Bergamote Calabria (2017) and Nerolia Bianca (2018); as well as soft floral fragrances, such as Rosa Rossa (2018).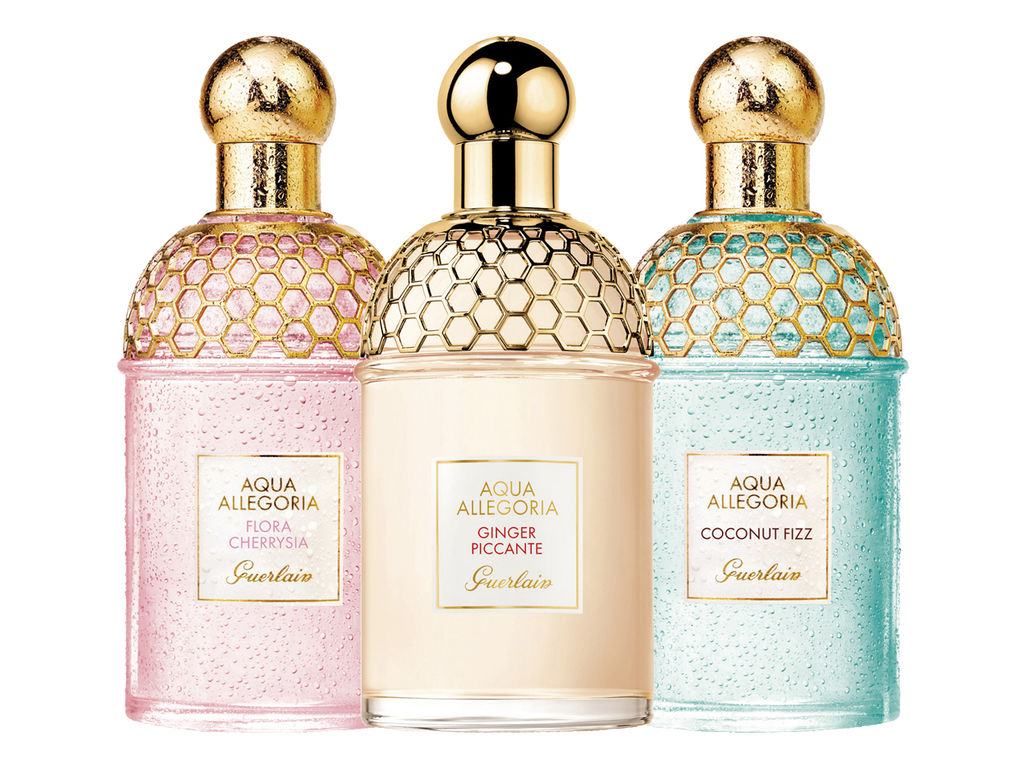 According to Guerlain, "On the strength of the Guerlain Perfumer's expertise dating back to the legendary Eau de Cologne Impériale in 1853, the Guerlain Perfumer creates each of the Aqua Allegoria with the freshness of a Cologne and the hold of a Guerlain perfume. The guiding thread of the collection is bergamot, a precious citrus fruit, 'Calabrian green gold,' a key ingredient in the Guerlinade."
For spring-summer 2019, Guerlain is bringing out three new Aqua Allegoria scents, two for the regular circuit and one for the travel exclusive market, Ginger Piccante, Coconut Fizz, and Flora Cherrysia.
This year Guerlain invites us also to mix and match the various eaux fraiches in the Aqua Allegoria line in order to create a unique olfactory signature: Select your favorite duo among recommended options and spray each Aqua Allegoria on your skin one by one in equivalent quantities.
The most interesting of the three launches is Aqua Allegoria Ginger Piccante, a fun and vibrant composition which utilizes the note of candied ginger in a bright context with peppery elements and a rosy heart to soften the spice. Ginger, with its bitterish freshness, is making headlines in the last couple of years, as I had described in my article (HERE), with notable mainstream inclusions being Twilly by Hermes and Dior's Poison Girl Unexpected.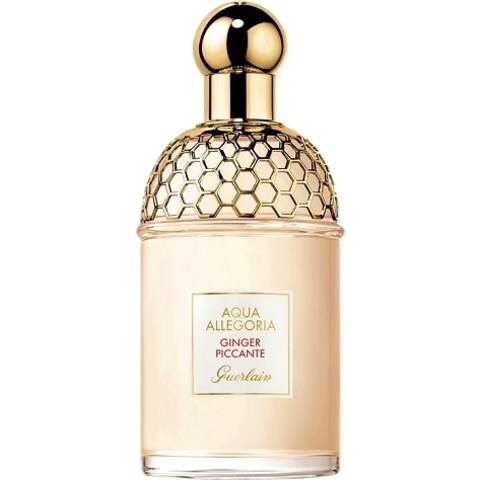 Initial samplings indicate that Ginger Piccante performs just as well, or even better, than the old Aqua Allegoria scents which made Guerlain fans notice the line in the first place. The fun, bright part is foiled in notes of soft woodsy ambience with sweet touches that recall vanillic woods such as the fig tree, even though it is not mentioned in the official notes, making the ginger inclusion suave and tasty; in a way it works against all preconceptions one might have. The peppery edge on top is bringing, alongside the citrusy notes, a burst of good humor and a hint of mischief.
The other Guerlain Aqua Allegoria releases for 2019 include Coconut Fizz and Flora Cherrysia, a travel exclusive, circulating as anticipated in the duty-free shops of major international airports and train stations in France for spring-summer 2019.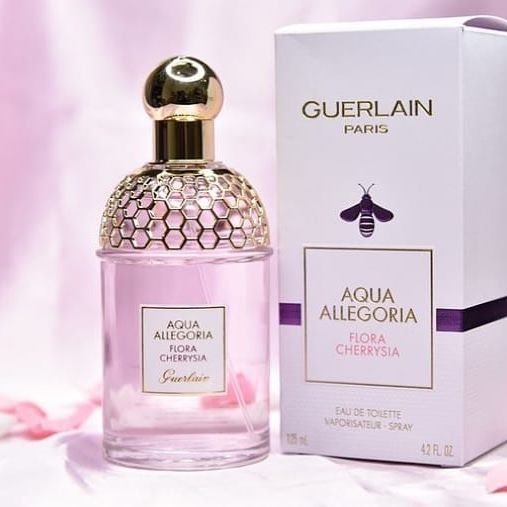 The fragrance is focused on the delicate, subtly sweetish floral scent of cherry blossom which is prized in the Far East for its beauty and delicate nature. Guerlain has previously catered to us with Cherry Blossom (2011), itself a re-issue of the older Aqua Allegoria Cherry Blossom (2009), but the newest Aqua Allegoria Flora Cherrysia is slightly different in structure and not an identical re-issue of the former.
Guerlain presents Flora Cherrysia, saying it "evokes an escape along the sakura river shaded by blossoming cherry trees. A nap on the banks of a stream strewn with pink petals. Flora Cherrysia, the spirit of cherry blossom sprinkled with water."
The company further suggests layering Flora Cherrysia with one of the following fragrances in current rotation, i.e.
– Bergamote Calabria
– Ginger Piccante
– Mandarine Basilic
– Rosa Rossa
– Coconut Fizz
– Teazzurra
– Limon Verde
– Pera Granita
in order to create a scent that is uniquely your own.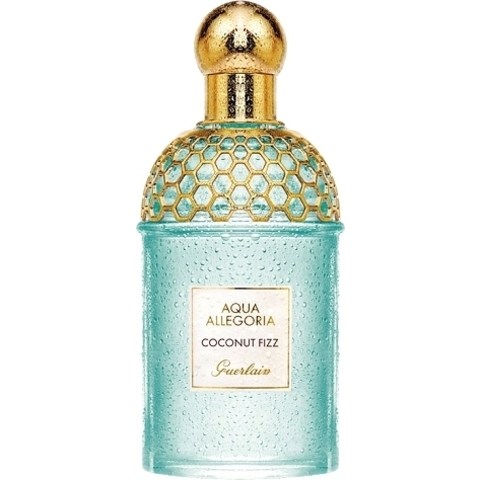 Aqua Allegoria Coconut Fizz, on the other hand, is a fruity, soft composition revolving around the summer-bound note of coconut water. It is lighter and airier than the dense coconut mixes which recall suntan lotion. (For a selection of the best coconut scents, please read our collective article HERE.) It's an unusual touch for Guerlain, who have only dabbled in tropical scents within the context of floral compositions of rich, nuanced texture, such as Terracotta Le Parfum.
Coconut Fizz is an exotic and luminous Eau de Toilette, an invitation to enter into a tropical garden and savor the freshness of coconut water. Coconut Fizz becomes the spirit of coconut water with a touch of fresh fruit and subtle woods.
The company invites us to create our own signature by pairing Coconut Fizz with:
– Bergamote Calabria
– Mandarine Basilic
– Pera Granita
– Flora Cherrysia
The Aqua Allegoria fragrances circulate in Eau de Toilette concentration in 75 ml and 125 ml sizes, available at major Guerlain stockists.
Elena Vosnaki

Editor, Translator & Columnist

Elena Vosnaki is a historian & perfume writer from Greece and a Writer for Fragrantica. She is the founder & editor of Perfume Shrine, one of the most respected independent online publications on perfume. Her writing was recognized at the Fifi Awards for Editorial Excellence in 2009 and in 2011. She is consulted as a fragrance historian & expert, and has been curating fragrance installations at museum exhibits at the Milan Expo 2015 and elsewhere. She also contributes to publications around the world.