Fragrance Review: Givenchy Gentleman Eau de Parfum (2018)
Summary: Givenchy Gentleman Eau de Parfum is the newest iteration of the relaunched, re-envisioned Givenchy Gentleman. This gentleman is a sweet vanilla-orris set against warm balsamic notes.
Fragrantica rating: Perfume rating: 3.95 out of 5 with 96 votes.
Other fragrances from this brand: Givenchy Gentleman (1974); Givenchy Gentleman (2017); Givenchy Gentlemen Only (2013); Pi (1998); Xeryus (1986)
Perfumers: Olivier Cresp and Nathalie Lorson
Other fragrances from these perfumers: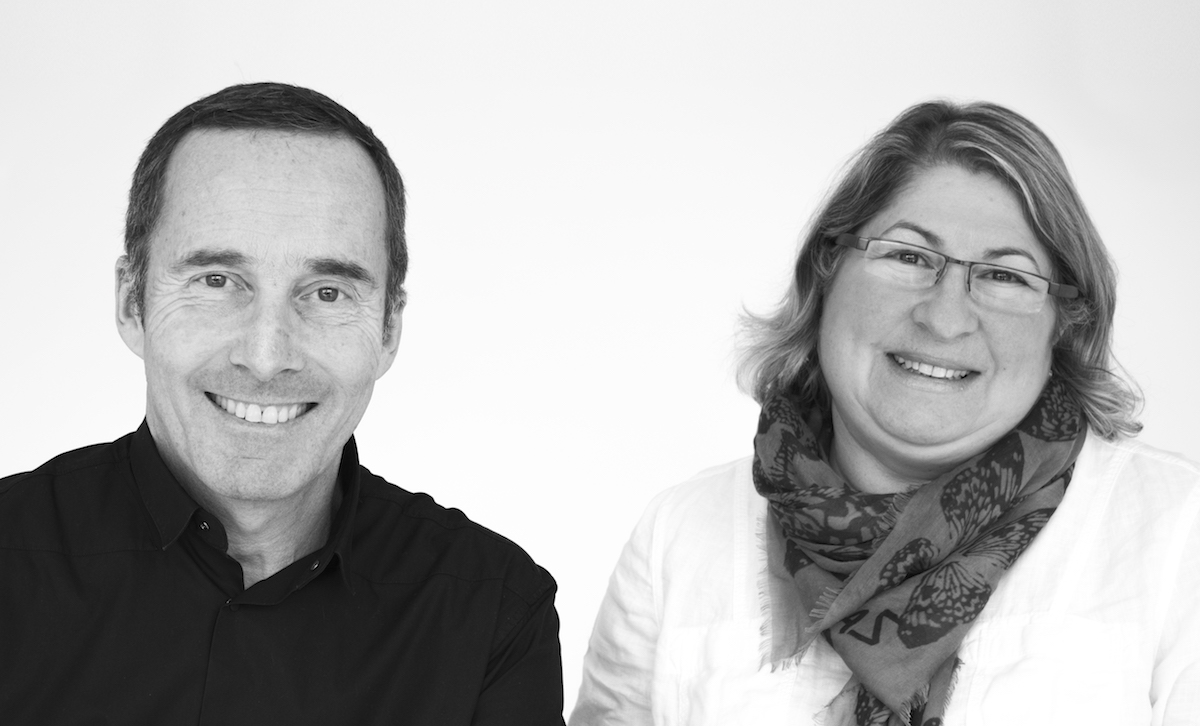 Try this if you like: Creamy orris aromas; sweet powdery vanilla (think fluffy marshmallow); resinous orientals; simple, straightforward compositions.
Reminds me of: Dior Homme Intense (2011) if the lavender and pear were replaced with vanilla; Valentino Uomo Intense (2016) if the leather were replaced with tolu balsam; Des Filles a la Vanille Toi Mon Amour; La Maison de la Vanille Vanille Noire du Mexique; and Lavanila Laboratories Pure Vanilla
Pros & Cons: First of all, I have to dispel any expectations that the new Givenchy Gentleman (last year's EDT and the new EDP) have anything to do with the original from 1974. The original Gentleman, an iconic scent launched the year I was born and present throughout my adolescence, was a honeyed patchouli with aromatic leather and traditional oriental basenotes developed by perfumer Paul Leger. The original is so successful and iconic that I'm sure many of us also hoped Givenchy would leave it alone.
My inner child was hoping for an inspired "re-interpretation of the original" as early press materials had announced, perhaps slightly smoother, sweeter, more aromatic. Not a chance. However, as an orris and vanilla lover, I was intrigued by early positive reviews and the simplified olfactory pyramid for this year's EDP. As a Givenchy enthusiast I bought a tester online and if I make no comparisons to the original I can easily enjoy it.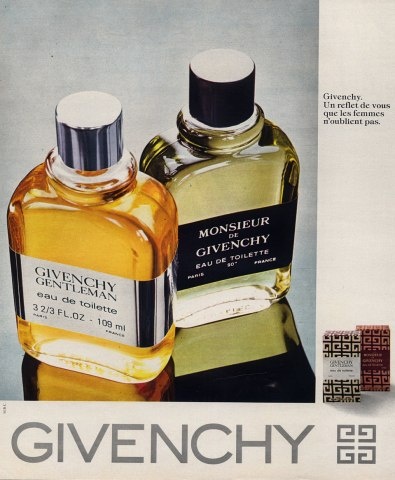 Givenchy men's fragrances ad, ca 1978

As many reviewers have already noted, fans of Dior Homme and its flankers as well as Valentino Uomo and its flankers will likely enjoy this newest Givenchy, an improvement over the EDT due to its depth and boldness. And many women who enjoy iris and vanilla and are happy to ignore marketing rhetoric and follow their noses will likely fall in love. However, some customers may find this aspect of the new Gentleman far too sweet, much like its cousin Givenchy Gentlemen Absolute departed from his brothers with sweet cinnamon vanilla.
Although patchouli is featured as a note here, it is almost imperceptible; patchouli-haters take heart as I doubt you'll even know it's there.
Fragrantica member RickS1169 quite liked this new EDP but notes the fragrance's familiarity, "The opening is a blast of pepper, with the iris and vanilla in the background. I only get the pepper for 10-15 minutes and it fades into the background for more of an iris dominated scent. Projection seems to be average, it won't fill an entire room but others will notice. Longevity seems to be slightly above average as well. Is this unique? Not really. Do I enjoy it? Very much. This is basically if you take away the sweetness of the 2017, add a blast of pepper in the opening, and ramp up the iris. Leans towards unisex."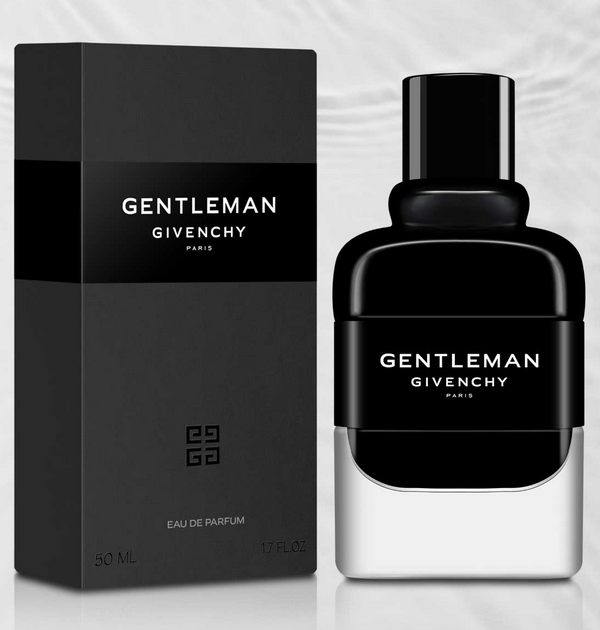 Biff2 writes wasn't as convinced, "Gorgeous opening but the pepper takes over the scent very quickly and makes it a tad on the sour side. Dry down is nice but overall I find this one a bit too sickly and powdery, although it's better than its older brother which literally smells of nothing but pear."
And OlfactoryLover adds, "This is my favourite release so far this year for men. After the underwhelming release of Gentlemen (2017) my expectations weren't very high to say the least. This fragrance is very similar to Dior Homme Intense and Valentino Uomo Intense with the iris and vanilla combo but the tolu balsam in this is perfect for the composition. Gentlemen EDP is sexy, smooth, dark and spicy. My only qualm is that there is yet another mainstream fragrance release which takes inspiration from prominent notes used by Dior (Iris, Ambroxan, Leather). That being said, I personally feel that Gentlemen EDP executed this composition perfectly with the added touch of the tolu balsam and pepper."
Notes: Black pepper, lavender, orris, patchouli and black vanilla.

TRIVIA: What is the difference between iris and orris?
Iris is a term for the entire plant, blossom and all, while orris typically refers to a preparation of the Iris germanica and Iris pallida root or rhizome (a plant's underground stem). Iris in fragrances are typically floral notes, often sweet, sometimes candied, sometimes comparable to violet, and even somewhat starchy. Orris on the other hand, also known as orris or orris butter, is the distillation of the plant's root or rhizome and is often powdery, doughy, and vanillic.
Designer's Description: "Gentleman Givenchy, a new intensity full of fearless charm. Vibrant and charismatic, the eau de parfum plays it freestyle for men who dance to their own beat. A woody-floral Oriental plays an explosive tempo from the get-go. Peppery effervescence riffs with the gentle and aromatic lavender. Contrasting notes built upon a beating floral heart. Warmed up with Tolu balm, the Iris heart plays a solo, full of strength and delicacy played out with a masculine pitch. The base echoes with woody patchouli and the sensuality of black vanilla. Oriental and addictive. A rhythmic scent to accompany you through the night." GivenchyBeauty.com
Number of times tested: 5 times over the last two weeks from a bottle I purchased online.
Number of sprays applied for this review: 1 spray to the back of my hand.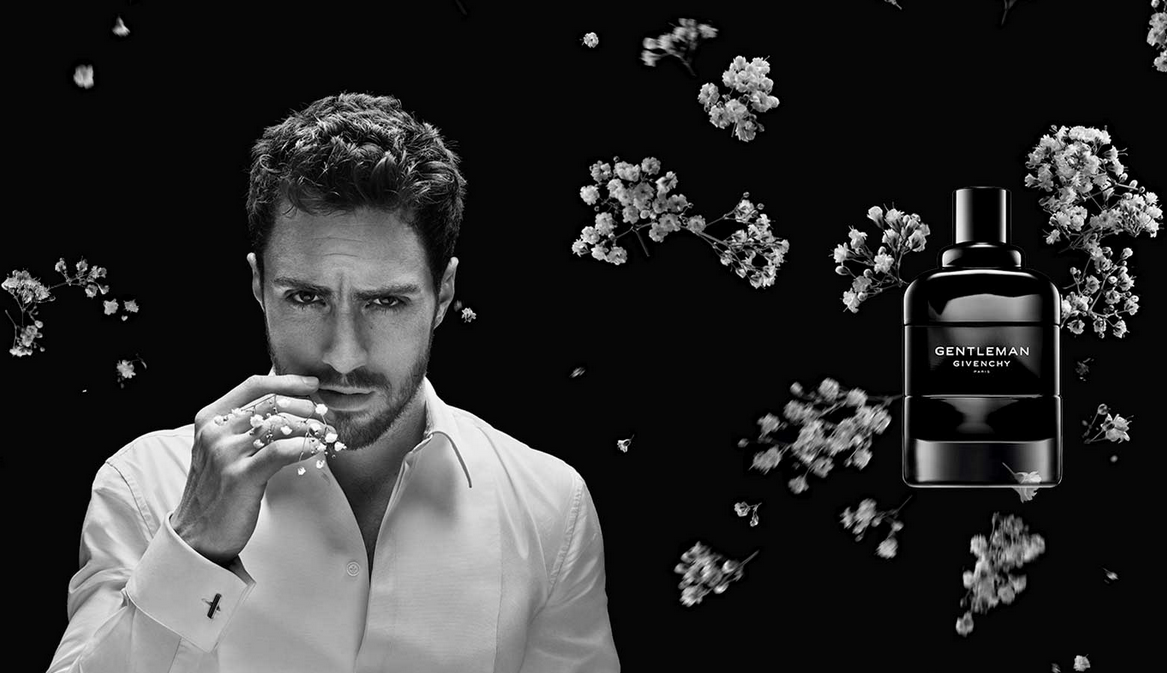 Fragrance strength: Eau de Parfum
Development (Linear / Average / Complex):
Hour 1: Givenchy Gentleman opens with a sweet powdery blast of vanilla and powdery orris with peppery facets. I'm not a fan of black pepper but it doesn't bother me here. The orris isn't quite as lipstick-like as in other fragrances, eg. Dior Homme. I don't detect the lavender at all. The entire opening accord is quite sweet, thanks to the tolu balsam (a tree resin tapped from the living trunks of the Myroxylon balsamum, similar to Peru balsam. Its aroma is derived from benzyl and cinnamyl esters of benzoic and cinnamic acid which create a spicy, vanillic benzoin-like aroma). I also don't detect the patchouli (I keep sniffing for its earthy, minty and dark green nuances). However, patchouli sometimes offers sweeter facets as profiled in scents like Reminiscence Patchouli, so perhaps it is this aroma profile that is used here and blended with the vanilla and tolu.
Hours 2-4: The sweetness decreases as the fragrance settles. Any peppery edges are completely gone by this stage. The aroma is very much the same, however.
Hours 4+: The aroma continues to remain the same.
Longevity (Short / Average / Long-lasting): A single spray was noticeable for about 6-7 hours.
Sillage (A Little / Average / A Lot): Despite the longevity, the sillage becomes rather quiet after the 2nd hour. I've worn it 5 times now and no one has yet commented on it. I think it is likely office safe.
Note about the packaging: Givenchy Gentleman EDP is one of the brand's more striking bottles. The typical Givenchy glass bottle (Gentleman Only, Gentleman EDT 2017), itself similar to the original Givenchy men's bottles of the 70s, is this time colorized internally for the lower portion of the bottle and externally for the middle and upper portions of the bottle with matching black cap. The bottle is housed in a simple gray and black paper box.
Where can I buy it? A 50ml Eau de Parfum retails for $72 USD; a 100ml Eau de Parfum retails for $100 USD.

[embedded content]
The Bottom Line: Givenchy used to be a trendsetter (remember Insense? Pi? The original Gentleman?) but recently it seems that the men's launches have been somewhat uninspired and very much in keeping with already established trends. Honestly, I was so underwhelmed with last year's new Givenchy Gentleman EDT that I skipped reviewing it despite having every intention of doing so. And the Gentleman Only range never even registered. Vanilla is my favorite fragrance note, and buttery orris is a close second, so I'm always excited to discover new variations.
I very much enjoy wearing Givenchy Gentleman Eau de Parfum. With its oriental vanilla composition, it's the closest Givenchy has come to another Pi (not that they need to replicate Pi but I'm happy to see another full-fledged vanilla oriental).
This Gentleman feels unfinished, however. Each time I wear it (and again, I really do enjoy it), I keep hoping to discover some new facet…maybe the lavender will really develop or the patchouli will become more evident? It's almost as if this finished fragrance is a single accord in what could have been a more complex composition. And it's quite a familiar accord which is a bit of a head scratcher – why another iris-focused fragrance considering Dior, Prada, and Valentino? Dior Homme Intense still reigns supreme in my opinion so time will tell if I embrace this new Eau de Parfum when I'm wanting vanillic iris or opt instead for my Dior.
This is the part of my review where I obnoxiously explain how I would have approached this scent. Why not a bigger punch of patchouli? I mean, if there was any attempt at all to pay homage to the original, why not some honey, leather, and patchouli? I bet they'd blend beautifully with the tolu, orris, and vanilla. Maybe my wish will come true in the inevitable future flanker…Givenchy Gentleman Parfum?
Dr. Marlen Elliot Harrison

Managing Editor & Columnist

Dr. Marlen Elliot Harrison's journalism in the fragrance industry has appeared in international print and online publications such as Playboy, Men's Journal, Men's Health and the New York Times. Marlen is also a regular contributor to BeautyAlmanac.com and works as a professor in higher education. Learn more about Marlen by visiting: www.MarlenHarrison.com.