[unable to retrieve full-text content]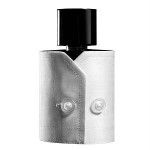 Samuel Akata was born in Togo and has lived in Paris since his early childhood. He began working in the fashion business as a model for Kenzo, Issey Miyake, and Agnes B.  
Then, in 2007, he started to develop masculine cosmetics under the brand Au Bonheur des Hommes, which was presented in the Galerie Lafayettes and Printemps. In 2018, he launched a perfume business. The idea is cl…
Read full article: Eternel Gentleman by Samuel Akata from Fragrantica Perfumes and Colognes Magazine.