ESXENCE 2018: Interview with Paolo Terenzi
FFOL Editor 1
My ESXENCE 2018 experience started with Paolo Terenzi, and there was a BIG reason for that.
SERGEY BORISOV: The first question is not a question actually, but our sincerest congratulations upon your 50th anniversary!
PAOLO TERENZI (laughing): I am not 50 years old, I am a teenager!
SERGEY: But your business is 50 years!
PAOLO: Yes, our company Tiziana Terenzi is 50 years old, our grandfather and father started the business in 1968. Now is the time for celebration and we started to celebrate on the 1st of January, and we are going to celebrate till the 31st of December. Every day of 2018 is like a party!
SERGEY: Usually people get gifts at a celebration. Your case is different, as you will be presenting something new this year, like Astrid Lindgren's heroine, Pippi Longstocking, who gifted everyone who came to her birthday.
PAOLO: Yes, we are happy to have so many friends in 70 countries! And we will visit some of them to present our new perfumes this year and hug them and say "thanks" to everybody who like and wear our perfumes for their support. And we're gonna present some new perfumes, especially those which I made destroying the traditional olfactory pyramid to make a new form of perfume.
SERGEY: Do you mean the perfume named Sirrah?
PAOLO: Yes, Sirrah and Mirach. These are two pulsating stars from the Andromeda constellation; they both are special stars that have variable luminosity as they are rotating. The flames of fire come as if they make spirals and that property made me curious to make special perfumes that instead of pyramids with head-heart-base will have something floating, sort of a spiral structure, an accord that never has a drydown; they are floating at the same center, like in a spiral.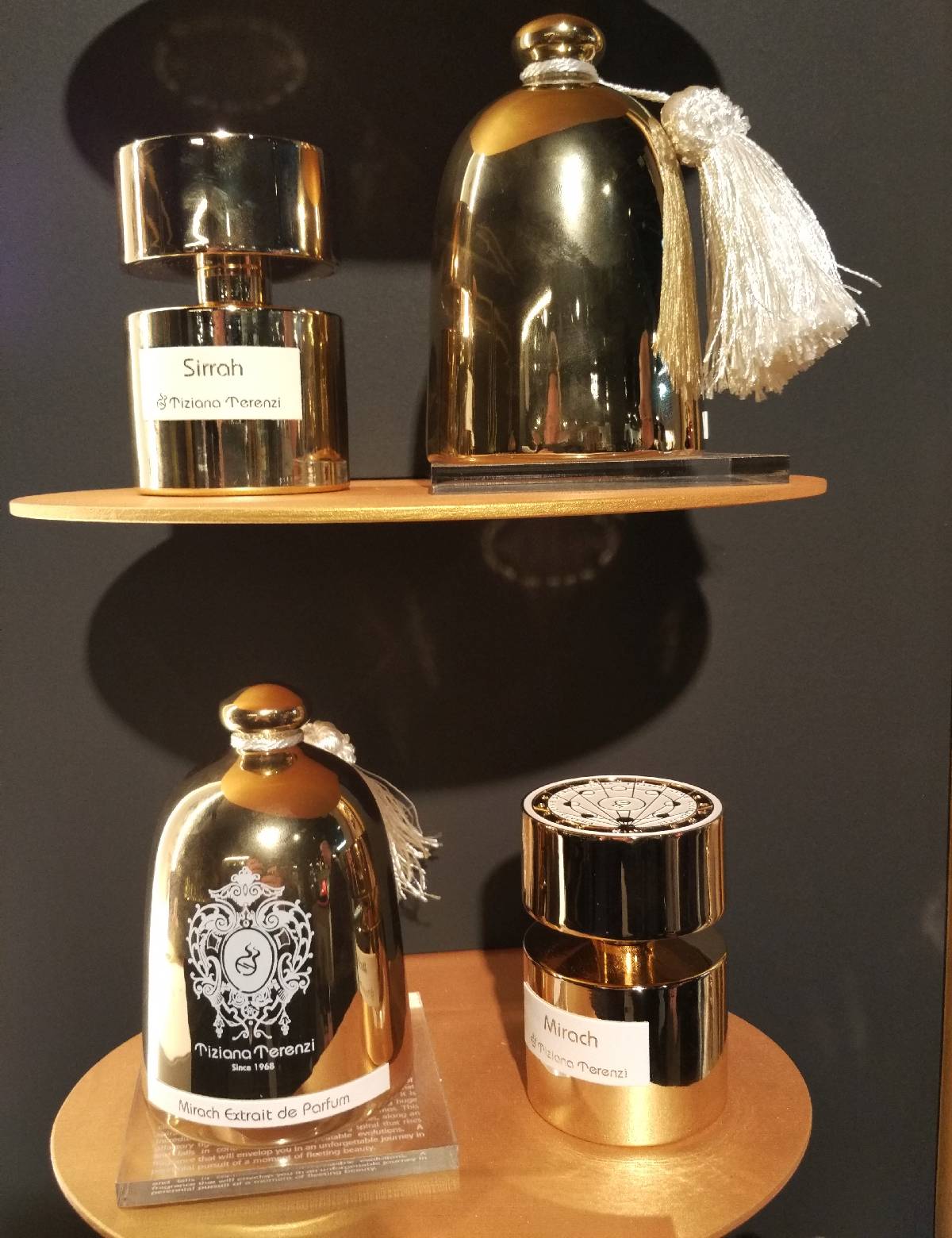 So I destroyed the pyramids in order to create a new way to make perfumes. This is something you do not find on the market, it's impossible to find a place in the fragrance wheel or find a fragrance family for these perfumes. You can like it or not, but in terms of construction it's completely different. We called it "spiramid" to play on the words "spiral" and "pyramid". We do not need to talk about notes now, as all of them are at the same core. I combine all the notes to make a very big heart.
I've been working with these two fragrances for two years, I made a first presentation in Cannes to my colleagues, and they said that it's a milestone in the fragrance world. Because they stay at the same level, they never dry down, as all the molecules have the same specific weight, some components come up, others go down, and after some time it's vice versa, evolving or rolling due to body temperature.
SERGEY: Ah, I see. When your nose is getting used to one note, and fatigued by it, it's starting to choose and distinguish another note from the perfume.
PAOLO: That's right. That's how "spiramide" perfume works. And I combine notes from different materials to create the effect.
SERGEY: So you're going to launch 2 new Tiziana Terenzi perfumes?
PAOLO: This year we'll launch 4 new perfumes: Sirrah and Mirach in our Star collection, and two others, Dionisio and Afrodite, are in the Anniversary collection; the latter two are about beauty, and happiness, and a celebration of a beautiful moment. These two are the first I made with pheromones. Afrodite is a combination of flowers: seringa, magnolia, carnation, lily of the valley and ylang, and at the base you have some jasmine, rose, amber and musk – it's a soft and very lasting fragrance, which is very seductive and addictive for me.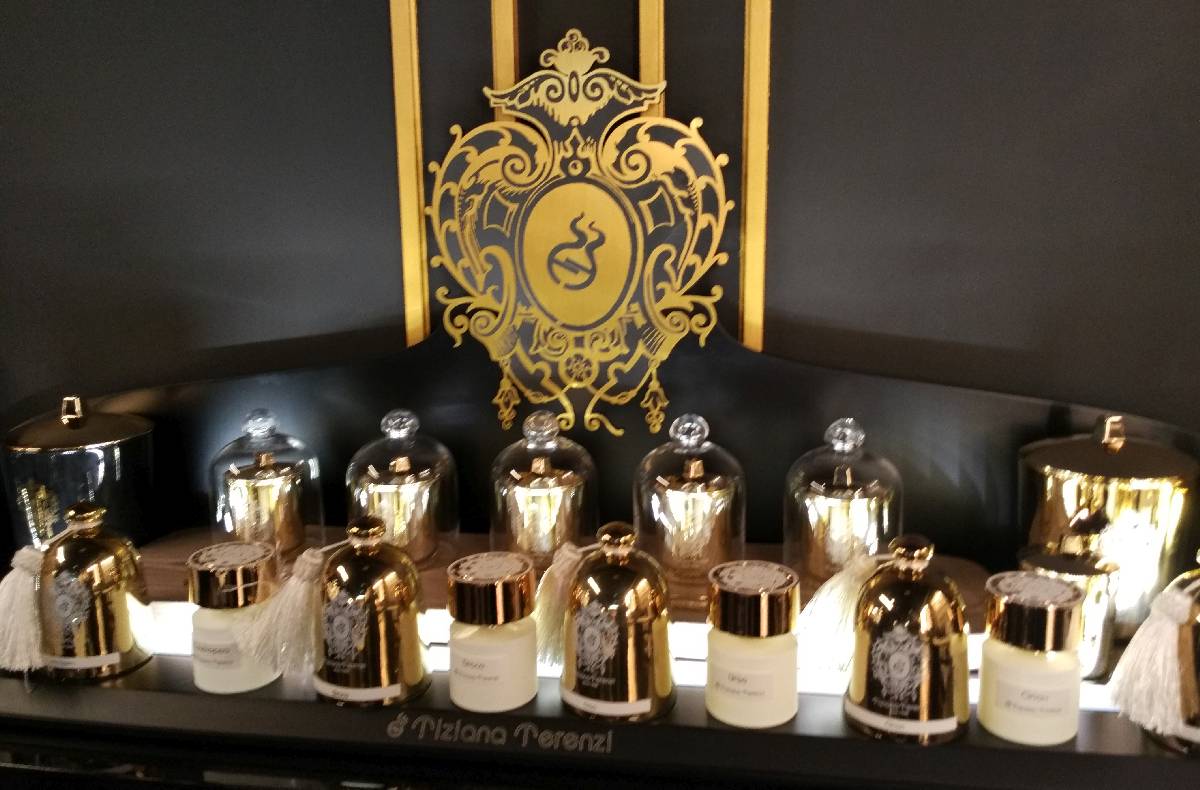 SERGEY: What kind of pheromones did you use?
PAOLO: You know, in our company we produce a lot of special medications for pet therapy. When puppies and kittens are separated from their parents, they feel stressed, so we provide substances that reproduce the aromas and effect of breastfeeding to make small pets more calm. So we used the same synthetic mixtures here, to make people feel tranquility, like a hug from Mom. Roughly it's musks balanced with vanilla, it has a sweet and animalic heart.
And it's more pronounced in Dionisio, and the sillage is incredible. It's like Dionisio itself, the god without shape or sex, you know, masculine or feminine, it's also in my soul, I am ready to show my sensitive part, I can cry looking at a beautiful sunrise, for example. You will be addicted to this perfume – it's quite milky and sweet. Afrodite is our white soul, and Dionisio is our black soul; while black does not mean naughty, it's more an intimate journey for the soul of our collection.
And of course, there's another secret in our Anniversary Classic collection which is the pillar of our brand. And we built our collection just like a house, with perfumes like columns on the ground. And you know that perfume Al Contrario, the upside down perfume, do you know why it's made like that? Because in our Roman Empire tradition, all the columns of the temples stand as they should, but one column should be reversed and stand upside down, against the bad luck. You know, as we grow, we get more enemies.
SERGEY: I cannot believe you have enemies!
PAOLO: Well, it's a competition! I really love to be gentle with people, but some people get jealous, and we lost some friends in the last years, frankly speaking. When you come to the market, you look to see who's the best, who's the benchmark? Xerjoff, Creed, Kurkdjian? That's how Italian niche perfumery grows – we look to each other and try to do it better.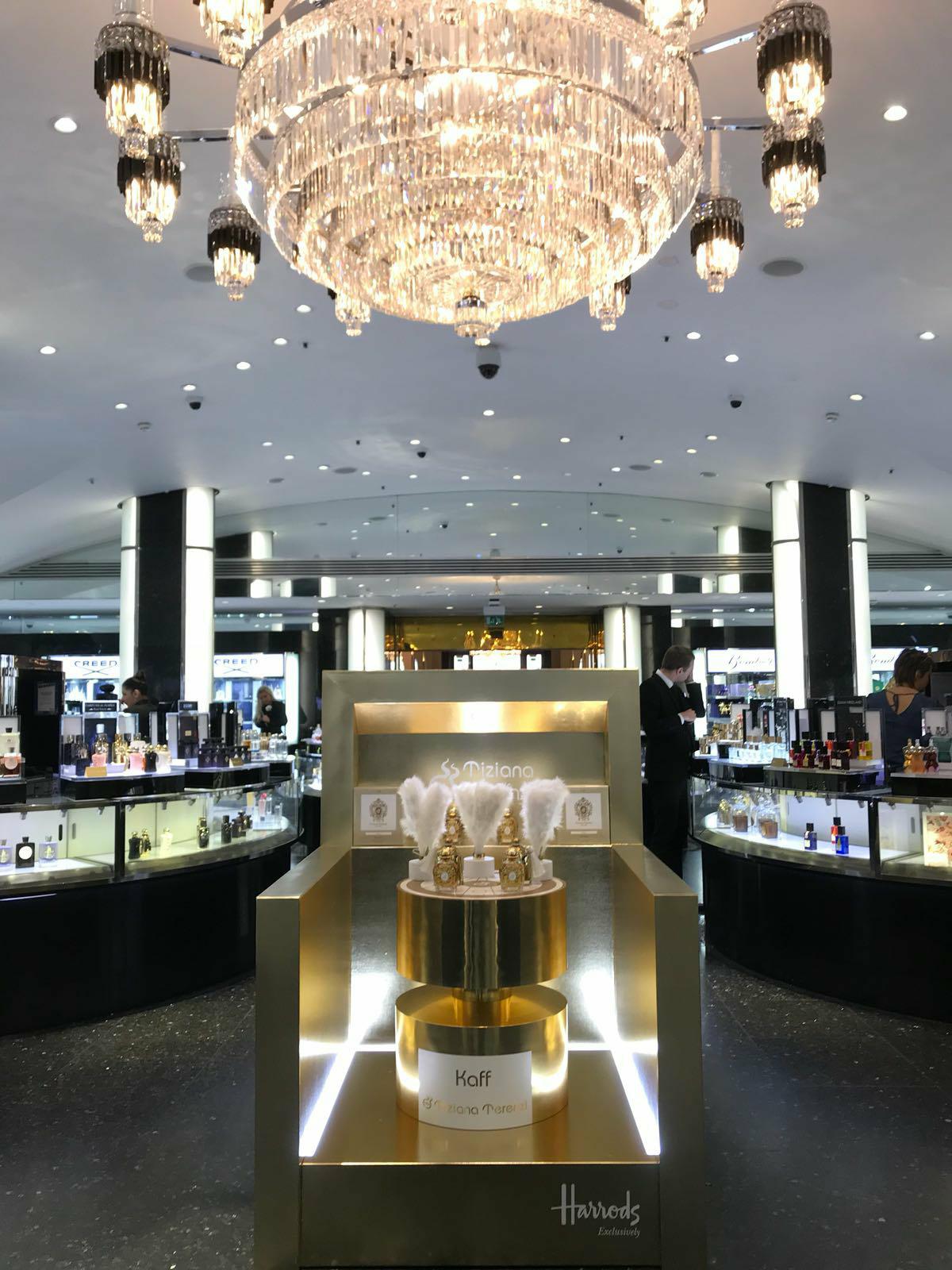 SERGEY: What brand is your benchmark today?
PAOLO: Today my benchmark is Maison Francis Kurkdjian, because in terms of market position he's great. He's got a great distribution, a good way to present perfumes, I respect him a lot, while I'm not very fond of his creations, as it's more in the French style; for me it's boring.
SERGEY: And who was your benchmark at the start?
PAOLO: No one, and everyone! Because I was really new to the market. Like a child.
SERGEY: Now you have about 50 perfumes in Tiziana Terenzi line. How big will you build this collection?
PAOLO: We started 50 years ago. My grandfather already was a perfumer and made his own cologne for himself. He had his own harvests of bergamot and roses for the cologne. We have two Tiziana Terenzi fragrances that came out of his recipe books – Bigia and Gumin. My father used this expertise to create the very first scented candle in Europe, it was in 1972, he used bergamot and citronella.
And then, I grew up with my grandfather because my father was always in business. And I started to play with the fragrances of my grandfather, learned something, and we started to make perfumes for other brands and companies that make candles, cosmetics and perfumes. In 2010 with Tiziana we started to think to create a conceptual brand Tiziana Terenzi, not for the market – we showed it to our customers, Acqua di Parma, Gucci, Ferragamo, Brioni and many others. We showed what we could do without limitations on price and creativity, and we suggested those artistic ideas to those brands as a proposal.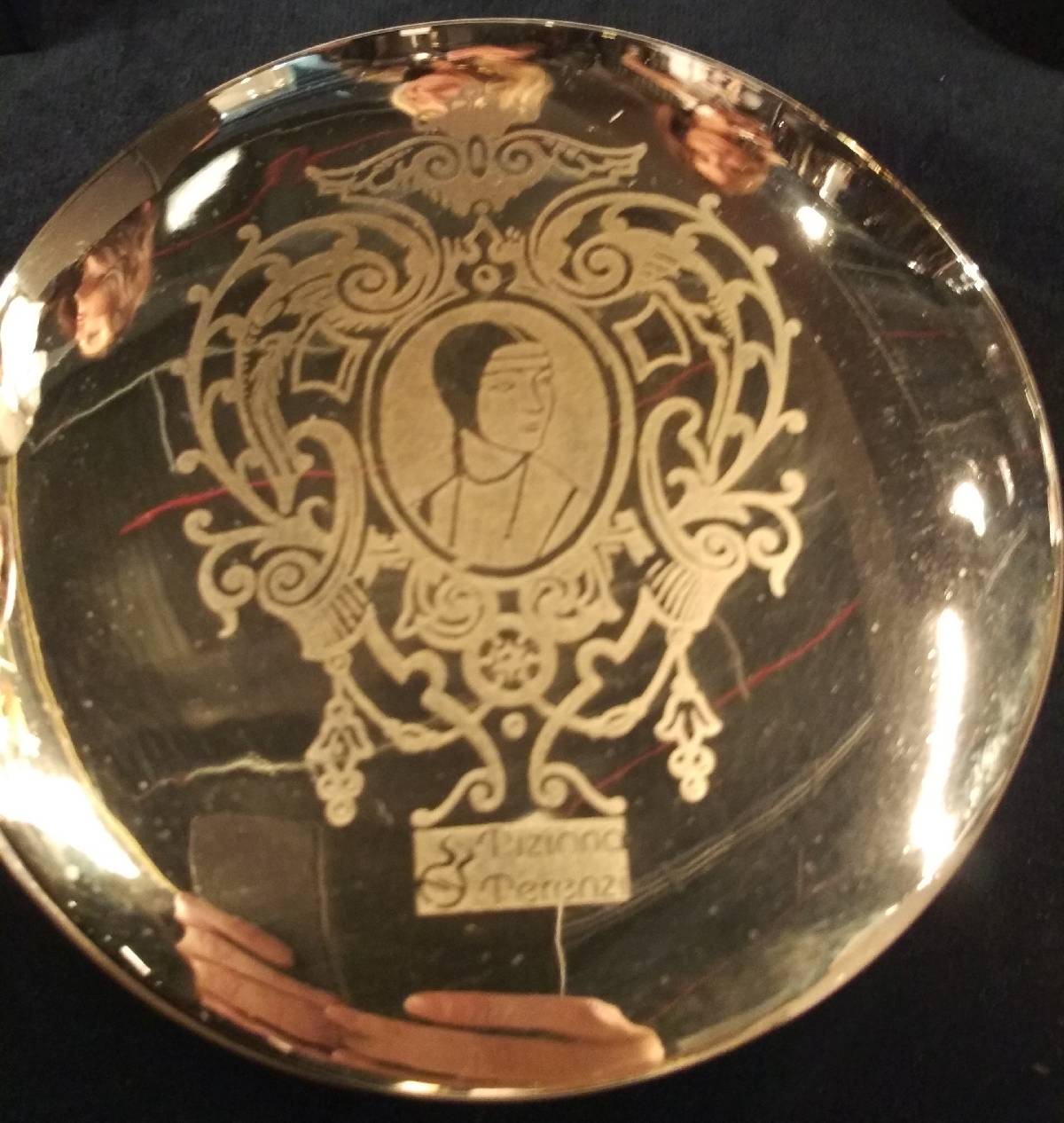 First Tiziana Terenzi logo

And the president of Acqua di Parma, Mrs. Gabriella Scarpa, told us: "Why don't you try to go to the market by yourself?" The niche market was really growing in 2010, there were some pioneers, but the market was not as packed as now. And we made our first exhibition in 2011 when we presented the concept at Esxence. It was the old logo at the time, you can see it here (image above). The packaging was not ready yet, the bottle was very simple, but some customers from the Middle East came to us and said they liked the concept very much. One said that if we finished the concept then he would sign a contract with us. I didn't have a brand and product, and he wanted to give me money for this! So we signed a contract then and we are working with him till now. It was an incredible story!
SERGEY: In 8 years, how many fragrances did you make?
PAOLO: Tiziana Terenzi – 42 fragrances, plus 6 exclusive perfumes (Harrods, Harvey Nichols and Barney's New York). For V Canto I made 19 perfumes, and for Giardino Benessere I made 14 fragrances. And in the mean time I made Antonio Croce collection, simimi collection, Maori collection, etc. So I made more than 100 perfumes in these years. And I have a new laboratory now. My dreams have come true! We made a huge investment to build our candle palace – 23 million euros – and last year we paid all of our creditors! The project is finished, and I have a one hundred square meter lab, full of windows. You need to come and visit us!
SERGEY: Thank you for your invitation! As far as I'll be in Italy, I'd love to pop over! And congratulations again!
PAOLO: Thank you, Sergey, and all the best to Fragrantica readers!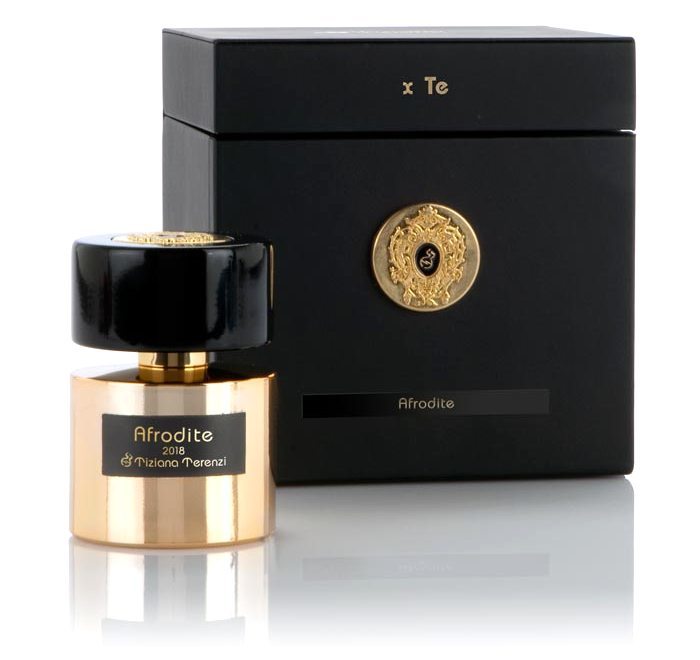 Top notes: Pink Pepper, Lilac, Vanilla Berries, White Peach, White Currant;
Middle notes: Neroli, Tuberose Absolute, Iris, Geranium, Lily of the Valley, Pheromone;
Base notes: Grey Amber, White Musk, Patchouli, Sandalwood, Ebony, Pheromone.
Notes: Ambergris, Musk, Pheromone, Tahitian vanilla, Jasmine, Lily-of-the-valley, Agarwood (oud) and Madagascar vanilla.
Top notes: Neroli, Rose, Saffron, Nutmeg and Damask rose;
Middle notes: Patchouli, White oud, Ambergris, Warm sand and Damask rose;
Base notes: Vanilla, Sandalwood, Agarwood (oud) and Benzoin.
Top notes: Saffron, Quince, Passionfruit and Green peppercorns;
Middle notes: Osmanthus, Cardamom, Rose, Amber and Oxygen;
Base notes: Birch, Sandalwood, Patchouli, Leather and White musk.
| | |
| --- | --- |
| | Sergey Borisov has been involved in perfumery since the early 90`s when he had his own perfume-devoted program "Close to Body" on Krasnoyarsk radio (1993). As a perfume enthusiast (known as moon_fish), he became famous in Russia for his translation of Luca Turin's Perfume: Le Guide. He made a career as a fragrance journalist and contributed to distinguished magazines such as GQ, Vogue, Elle, Cosmopolitan, Interview, Forbes, Allure, Robb Report, Flacon, Departure, RBC-Style, TSUM-Magazine (2008-2016). His own online columns for RBC-Style.ru, Vogue.ru, and GQ.ru (2006-2015) have earned him international recognition and an invitation to be an editor for the Russian edition of "The Little Book of Perfumes" by Luca Turin & Tania Sanchez. Sergey Borisov was invited as a speaker at Esxence 2012 (Milano) and Intercharm 2015 (Moscow). In 2013, Sergey joined the Fragrantica team. |