Xerjoff Coffee Break: Golden Moka and Golden Dallah
Niche Perfumery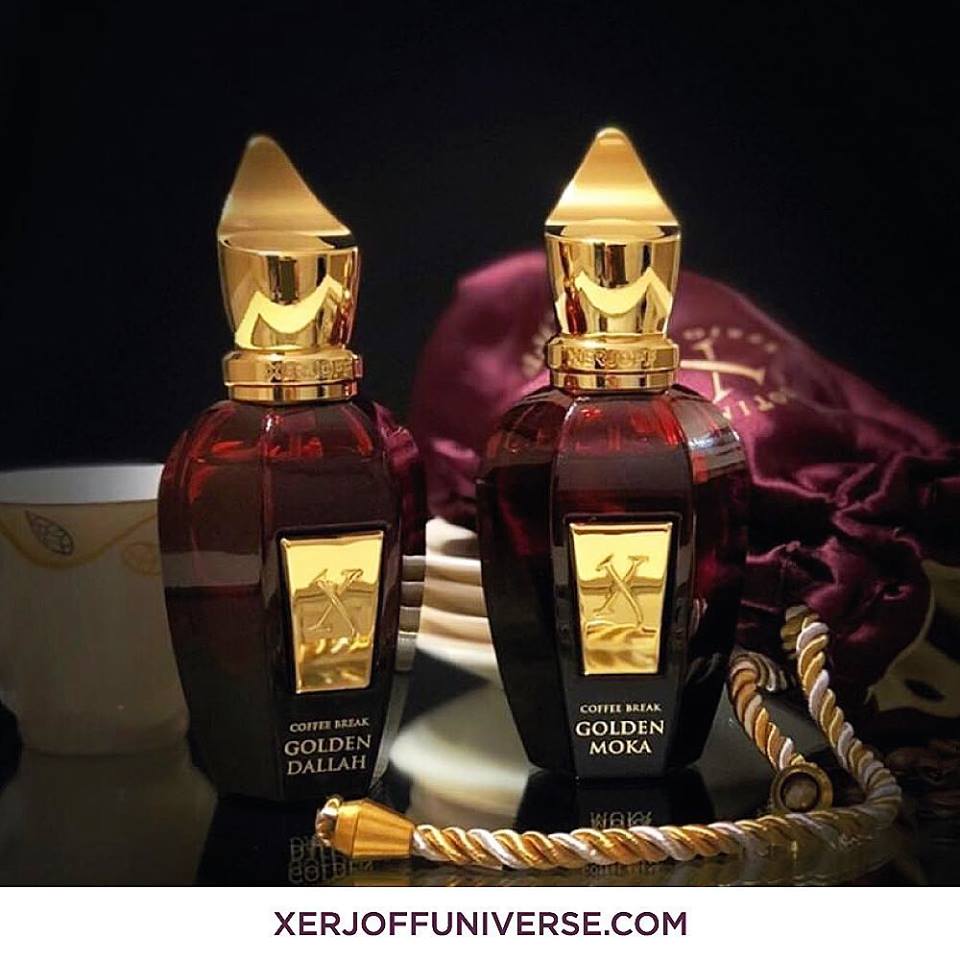 I love coffee; the smell of the roasted beans, ground or spiced, combined with hazelnuts, chocolate or caramel… A hot cup of coffee is for me something more than just a warm drink, it's a precious part of my mornings, or social gatherings with friends; a true enjoyment of the moment.
***
In the last couple of years, the trend of the coffee note in fragrances has come to the forefront and many brands have offered their coffee creations. There are pretty good ones now on the market! From the fresh green grains, through the milky, almondy, chocolaty ones, to the dense, deep Oriental creations; coffee is finding its way to the heart of perfume lovers through various interpretations. And it's always a win!
What's fun and interesting about this Xerjoff coffee story is that if you follow the Instagram and Facebook account of the founder and owner of Xerjoff, Mr. Sergio Momo, you may have guessed that the extraordinary photos from his business and private trips in different cities and countries, which he labeled "Coffee Break", would one day result in a perfume collection. Well, my intuition was right! Coffee won!
The Xerjoff Coffee Break collection was launched this autumn and is available exclusively on Xerjoff's official Xerjoff Universe online store.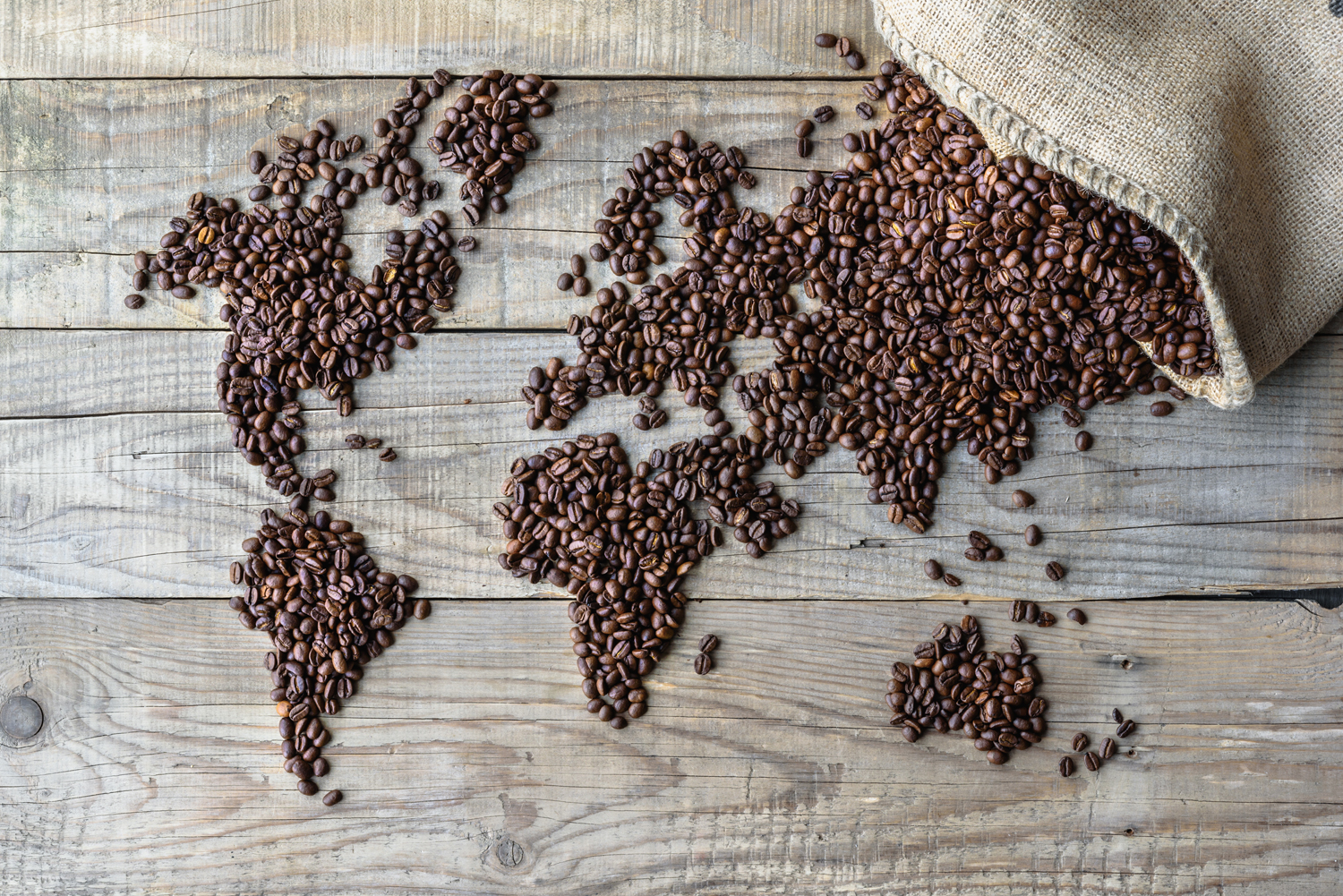 Different countries with their traditions and tastes will offer different types of coffee. Every trip carries new experiences and brings a different smell and taste of coffee. If we spice up the story with some inspiration from the trade route of coffee, we will end up with an extraordinary collection in which each scent offers a different picture and taste. Even before I had the chance to try them, I had no doubts about the quality of these Xerjoff creations and their sincere dedication to coffee. If you really love coffee, you want to create something quite special, and that's exactly what happened with the first two fragrances out of the six that were announced for the Coffee Break collection.
***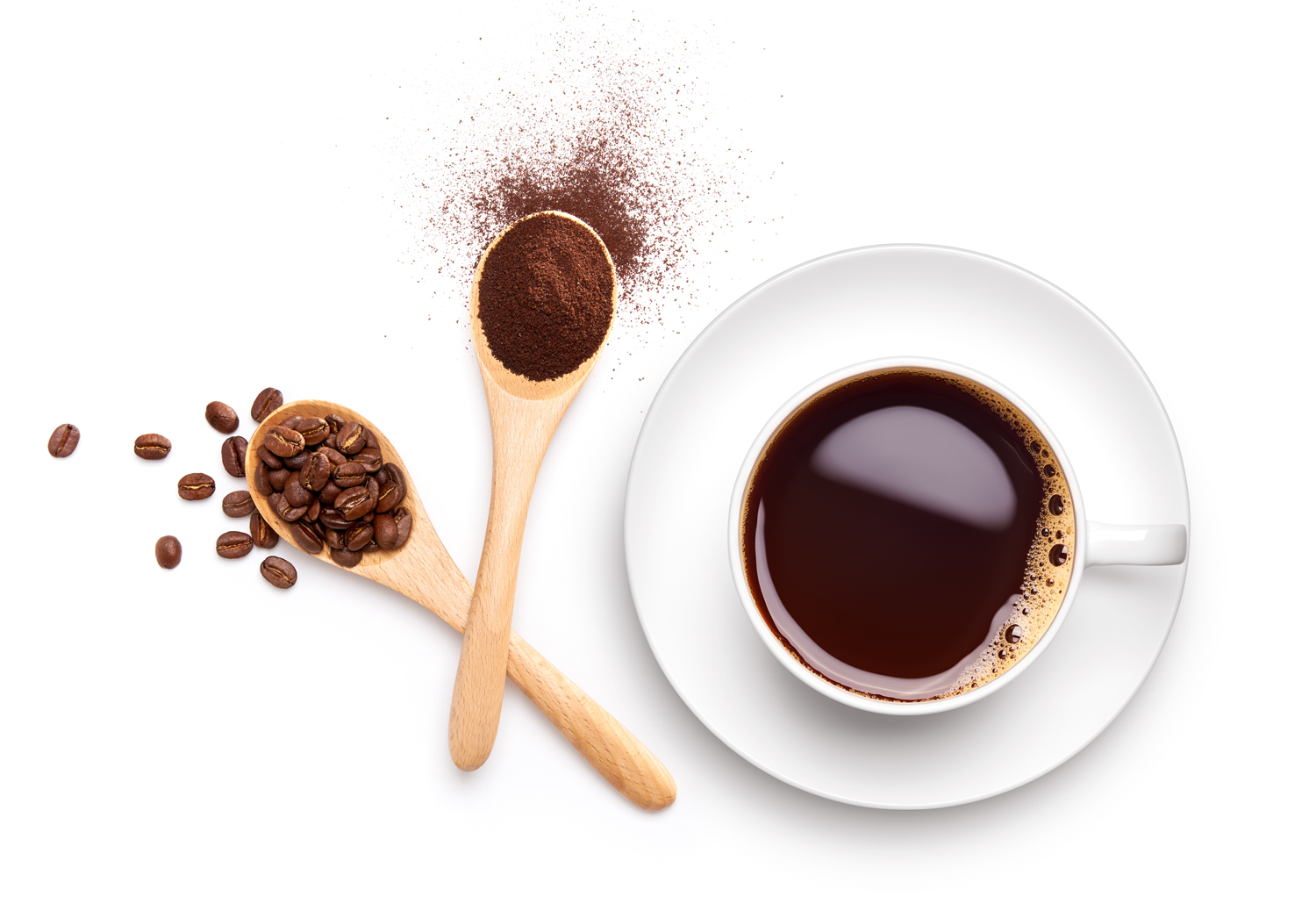 GOLDEN MOKA completely won me over from the first drops. Why? Because it has a good dose of Italy in it; a citrus juice vibe, the brilliance of the sun and a bright start. I love the beginning of Golden Moka, which evokes all kinds of emotions with sweet spices and the pulp of red oranges, mandarin, as well as some fresh, yellow lemon peel. Coffee is the central note; it is uplifted with spices but still creamy and milky, and it dips into a dark mixture of resins and tonka that gives it unprecedented depths. During its development, Golden Moka becomes dry; incense notes develop and give a sense of mystery. An interesting twist is added with some green notes as a final touch to the base, giving the dry aromas and fine spices some sophistication and elegance. It's as if a full circle is made that returns you to the freshness of the beginning; after this cup of Moka, you are awake, full of energy, with a positive mindset … while smelling extremely elegant.
XERJOFF COFFEE BREAK COLLECTION
GOLDEN MOKA
edition 2018
Italian citruses, blood orange, mandarin orange, lemon
coffee Absolut, rose Absolut, incense, Cambodian oud, amber
incense, labdanum, green accords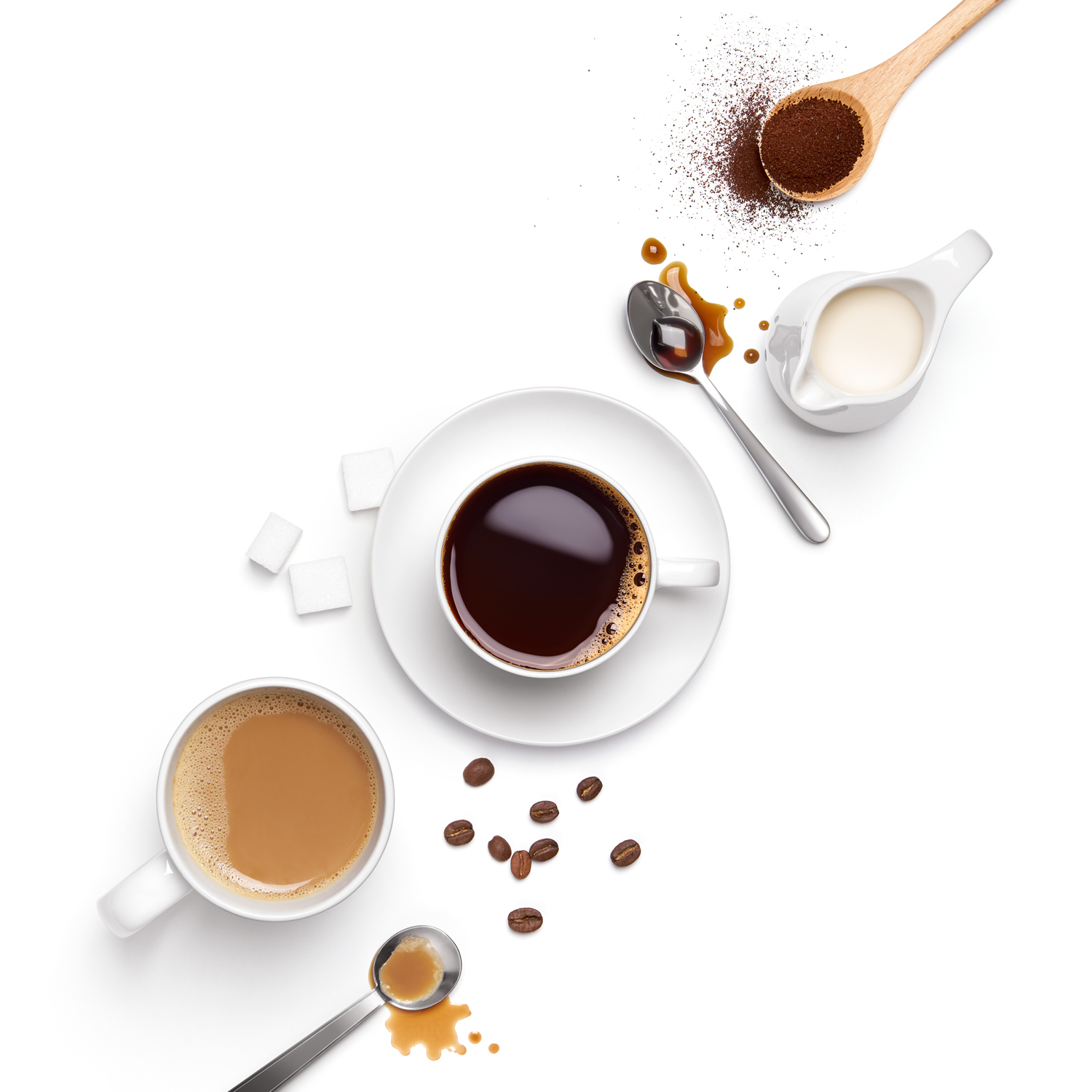 GOLDEN DALLAH pleases me with a sweet, dense hazelnut cream and a non-aggressive coffee aroma; it starts right away as a true gourmand and it is much warmer than Moka. Some spices contribute to the playfulness of the composition, and the nice "gianduia" accord of hazelnut cream is not so thick because of a colorful mix of spices. It's as if you had a wonderful, thick cream, so tasty and delicious, and you added a pinch of sparkling spices, giving some delicious dynamic to the one-tone mixture. The heart of both Moka and Dallah is made of the same notes, but the compositions are completely different. Moka is several octaves brighter, while Dallah is warmer, more sensual and deeper, with a dry wooden trail. Cocoa and tonka bean notes enrich the composition, sharing their gourmand and balsamic facets in a beautiful way, while the spices keep flowing until the very end, leaving only some dry woods and balms behind to cherish your skin. Very gentle and calm, like a sunset.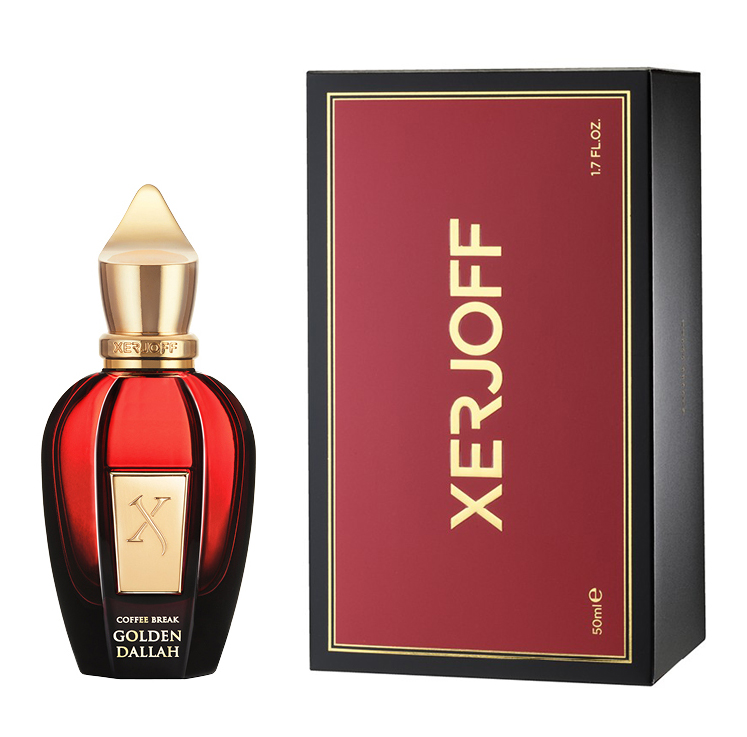 XERJOFF COFFEE BREAK COLLECTION
GOLDEN DALLAH
edition 2018
fresh exotic spices
coffee Absolut, rose Absolut, incense, Cambodian oud, amber
hazelnut, cacao, tonka Hyperessence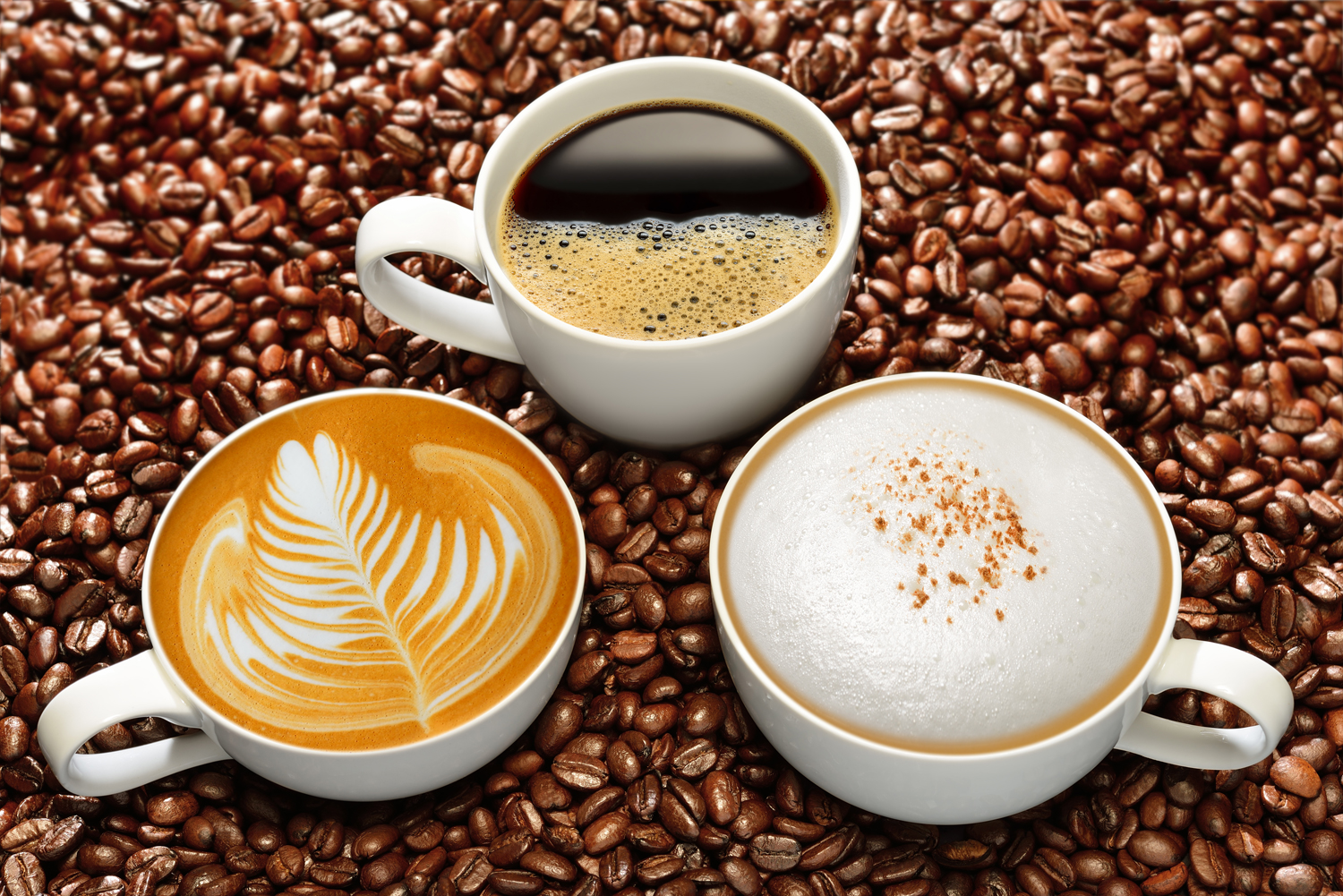 The Xerjoff Coffee Break fragrances are available exclusively though the official online store XerjoffUniverse.com as 50ml Eaux de Parfum, priced at 192.62 EUR.
Author:
Sandra Raičević Petrović

Fragrantica Executive Editor, Writer and Designer
sandrina_bambina

Yes, I suppose its Arabic coffee, stronger, sharper and more oriental than Moka but delicately gourmand one; Hazelnuts and cacao together with oud, which is not so aggressive here, plays the main role on my skin.
Oct
20
2018
Q80

Does the golden dallah is referring to the Arabian coffee? cause Dallah is the Arabic word for the coffee server or tea pot!
Oct
20
2018
deb.martinez
Ooooooh….coffeeeeee….❤️
Oct
20
2018
Add Your Review
Become a member of this online perfume community and you will be able to add your own reviews.