Victoria's Secret Tease Heartbreaker
[unable to retrieve full-text content]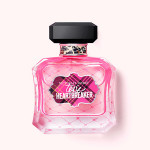 Victoria's Secret keeps teasing us with the newest release TEASE HEARTBREAKER which is arriving on the market mid-July 2019, after last year's floral edition Tease Rebel. The new fragrance is an oriental-floral fragrance with a prominent juicy and electric carambola accord.
"Express yourself. Live out loud. Tease Heartbreaker. Inspired by the print mixing seen on the Fall 2019 runways, our p…
Read full article: Victoria's Secret Tease Heartbreaker from Fragrantica Perfumes and Colognes Magazine.