[unable to retrieve full-text content]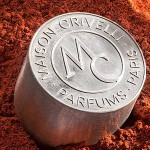 I have spent some good times smelling and reviewing Maison Crivelli perfumes (please, read this review, if you missed it), which is based on ethical sustainability principles and aims to minimally impact the ecosystems of our planet. So I was really happy to meet Thibaud Crivelli in Cannes in person, to find out more about the creation process behind the perfumes, and him as an individual as well….
Read full article: Thibaud Crivelli Interview from Fragrantica Perfumes and Colognes Magazine.