The Future of Les Eaux Primordiales: The Superfluide Collection
We congratulate Arnaud Poulain and his Parisian brand Les Eaux Primordiales upon the launch of their official website. From the 1st of December 2018, we can now purchase all of the Jules-Verne-inspired perfumes we reviewed (review) and previously discussed with their author (interview).
Today I want to write about the possible future of Les Eaux Primordiales. Arnaud Poulain demonstrated the Superfluide collection at the same time as a new bottle design, which was created by the legendary Pierre Dinand, at the Esxence 2018 exhibition. We should not mix up this Superfluide collection with another of the brand's collection, the flower-based Supercritique, which now consists of three perfumes devoted to rose, gardenia, and champaca and based upon CO2-extracts.
According to Arnaud, the Superfluide fragrance collection was created after negotiations with Russian distributors who wanted both fragrances and packaging to be closer to the tastes of the consumers of the former Soviet Union. That's how six perfumes — Superfluide 001 Orris Amber, Superfluide 002 Peony Orchid, Superfluide 003 Osmanthus Sandalwood, Superfluide 004 Saffron Rose, Superfluide 005 Oud Vanilla, and Superfluide 006 Aldehyde Musc — were born.
Superfluide 001 Orris Amber has the light, down-like whiteness of ionones, warm and soft, and reminded me of the famous Orenburg shawls-cobwebs; the quality of the shawls should be checked by threading them through a wedding ring. Fluffy European orientalism, modern, and with a very light amber chord; it is warming, but not lying on your shoulders as something heavy.
Superfluide 002 Peony Orchid is a young floral scent with a juicy fruity-rose start (lychee, pear) and a hygienic woody white musk base, "the purest charm of the purest specimen." It is a barely noticeable blush on the cheeks, nude shades of makeup, or the lightest BB-cream. There are no festive, ecstatic feelings and dramatic changes, but there is a light, pleasant smell and a true positive mood.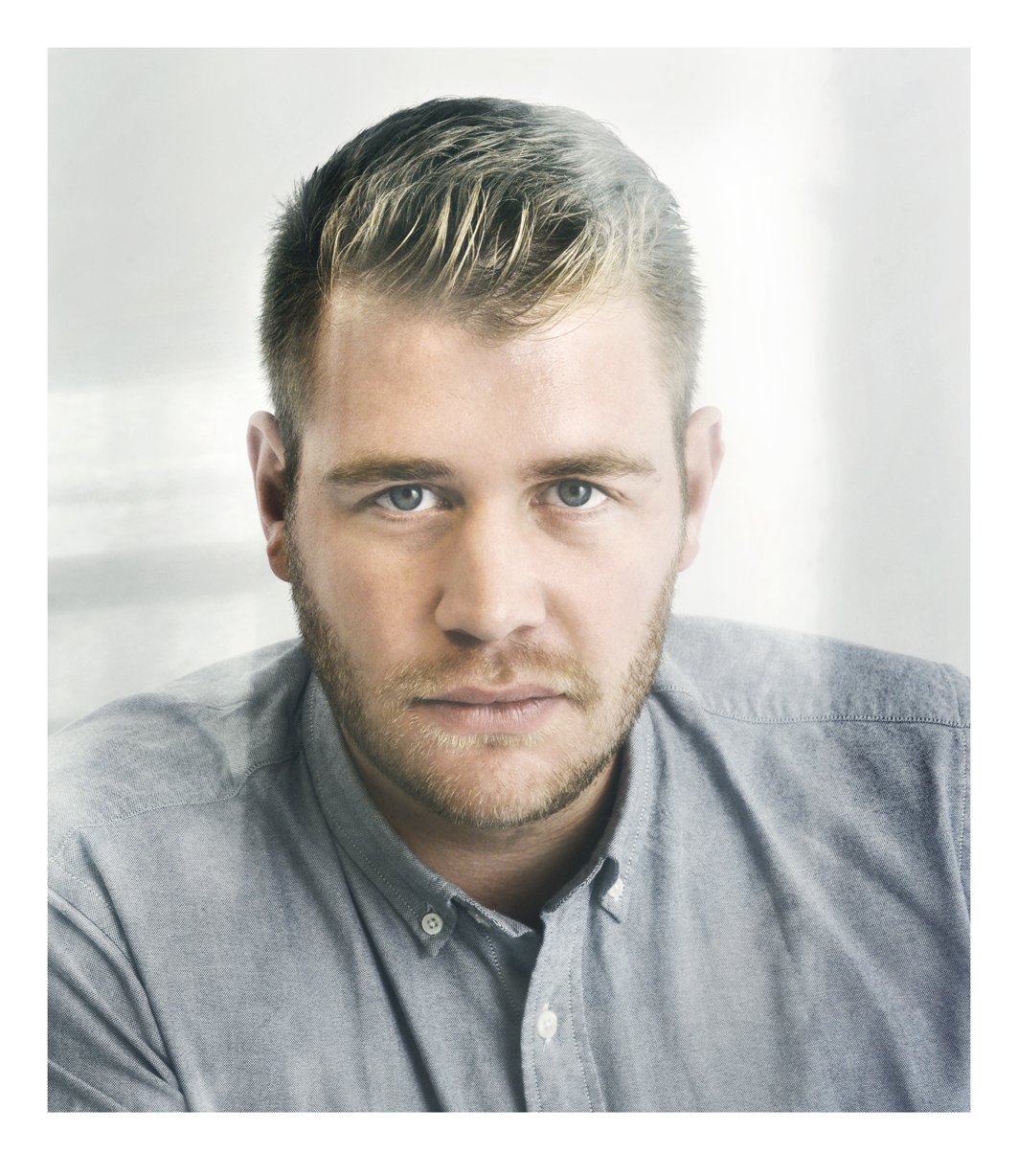 Arnaud Poulain, Les Eaux Primordiales creator
Superfluide 003 Osmanthus Sandalwood is for lovers of the brighter, sweeter, and more saturated fragrances from the 80's. It features apricot jam, bitter synthetic leather, a white flower accord with aggressive tuberose predominance, and a little powder on the oriental lactonic-woody base. The fragrance will have its lovers, but I'm not one of them.
Superfluide 004 Saffron Rose continues to move in the oriental direction that was started by 003. There are even more sweets here, and a bitter, patent leather dominates the floral accord. The fragrance is like an artificial rose flower, with each petal cut out of leather and assembled into a large half-opened bud: The upper side is burgundy suede, the lower side is lacquered black. Despite the classical oriental idea to combine sweet rose and bitter saffron and definitely a synthetic roughness, the perfume is not bothersome; it rather attracts with its simplicity, creamy charm, and the boldness of a maiden in a hussar military uniform.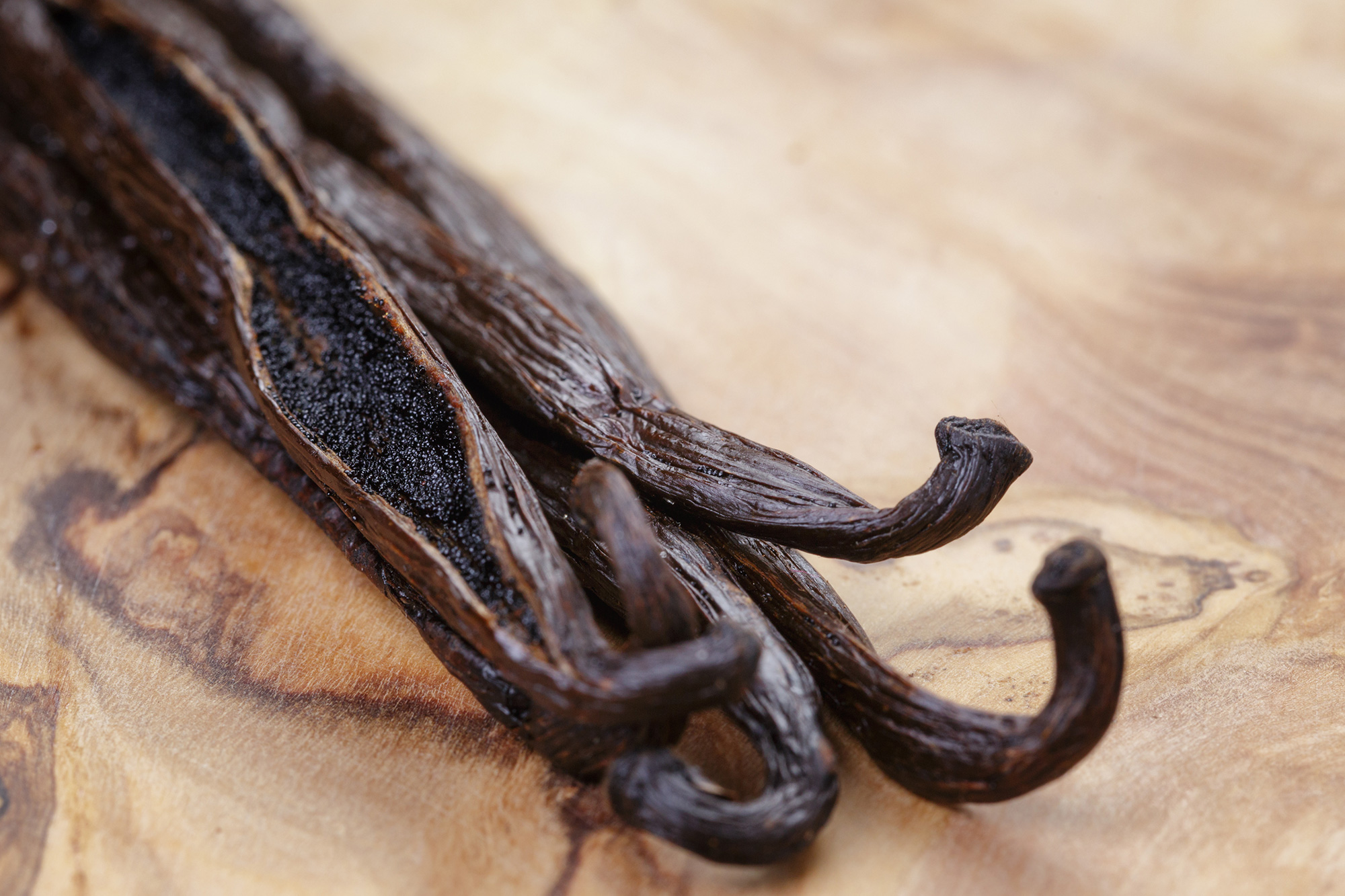 Superfluide 005 Oud Vanilla is a true vanilla fragrance with leathery, smoky, and woody balsamic parts so reinforced that at first, it reminds me of the brown color and brilliant grainy texture of a just-opened soft vanilla pod. It has that distinct phenolic shade, resembling the smell of leather, and if you want, also a medicinal plaster with vanilla perfume. Or a circus arena. Of course, they did not put any oud oil in here, and the perfume should rather be named Castoreum Vanilla or Leather Vanilla, but the combination itself is designed and performed perfectly! When the patent leather smell weakens, the perfume, as if by magic, turns into the smell of an expensive vanilla ice cream. Pediatric doctors will appreciate it to deal with special kids.
Superfluide 006 Aldehyde Musc is like a clean icicle or a mirror-smooth piece of ice! It has a cold and transparent lily-aldehyde start with a crisp white shade of granular pear pulp, like some kind of laundry rinse — not "Alpine Freshness," but rather "Frozen Pear." The washed white shirts and blouses have become stone-hard in the Siberian frost and are now thawed in the heat of a hot iron. The idea of sterile purity and cold freshness distilled out of a vast family of female aldehyde fragrances — the remnants of lily-of-the-valley and lily, jasmine, and rose notes in it can be considered an experimental error. The smell of a Hollywood professional in white robes.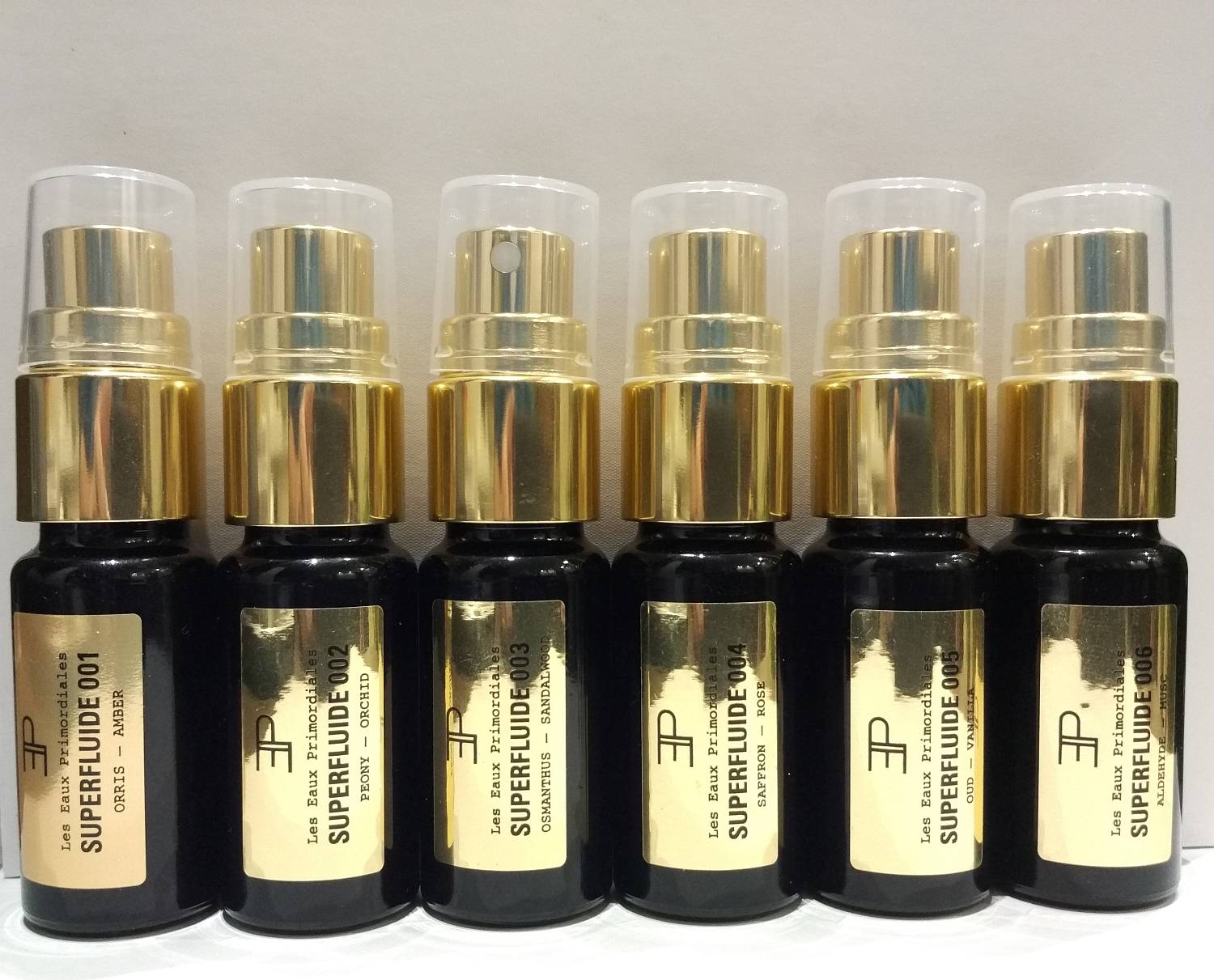 In general, the Superfluide collection is quite viable. Although the "superfluid" perfumes are concise and simple, they are not felt as "bare idea skeletons." All of the fragrances have outstanding exemplary durability and clearly expressed characters, exactly responding to the pair of components declared in their names.
The perfumes dedicated to the two notes are somewhat similar to the chimeras— mythical animals that combine two ordinary and well-known beasts into one—you just need to choose the prettiest and most viable offspring from a host of combinations. Let's wait now until all of these simpatico chimeras are launched; hopefully they will debut at Esxence 2019.
These editions will soon be added to the Fragrantica database.
| | |
| --- | --- |
| | Sergey Borisov has been involved in perfumery since the early 90`s when he had his own perfume-devoted program "Close to Body" on Krasnoyarsk radio (1993). As a perfume enthusiast (known as moon_fish), he became famous in Russia for his translation of Luca Turin's Perfume: Le Guide. He made a career as a fragrance journalist and contributed to distinguished magazines such as GQ, Vogue, Elle, Cosmopolitan, Interview, Forbes, Allure, Robb Report, Flacon, Departure, RBC-Style, TSUM-Magazine (2008-2016). His own online columns for RBC-Style.ru, Vogue.ru, and GQ.ru (2006-2015) have earned him international recognition and an invitation to be an editor for the Russian edition of "The Little Book of Perfumes" by Luca Turin & Tania Sanchez. Sergey Borisov was invited as a speaker at Esxence 2012 (Milano) and Intercharm 2015 (Moscow). In 2013, Sergey joined the Fragrantica team. |