Substitute Scents: Bvlgari, Body Shop, Le Labo, More! (April 2018)
Columns

by: Dr. Marlen Elliot Harrison, Bella van der Weerd, Rouu Abd El-Latif, Sofia Shang, John Biebel, Elena Vosnaki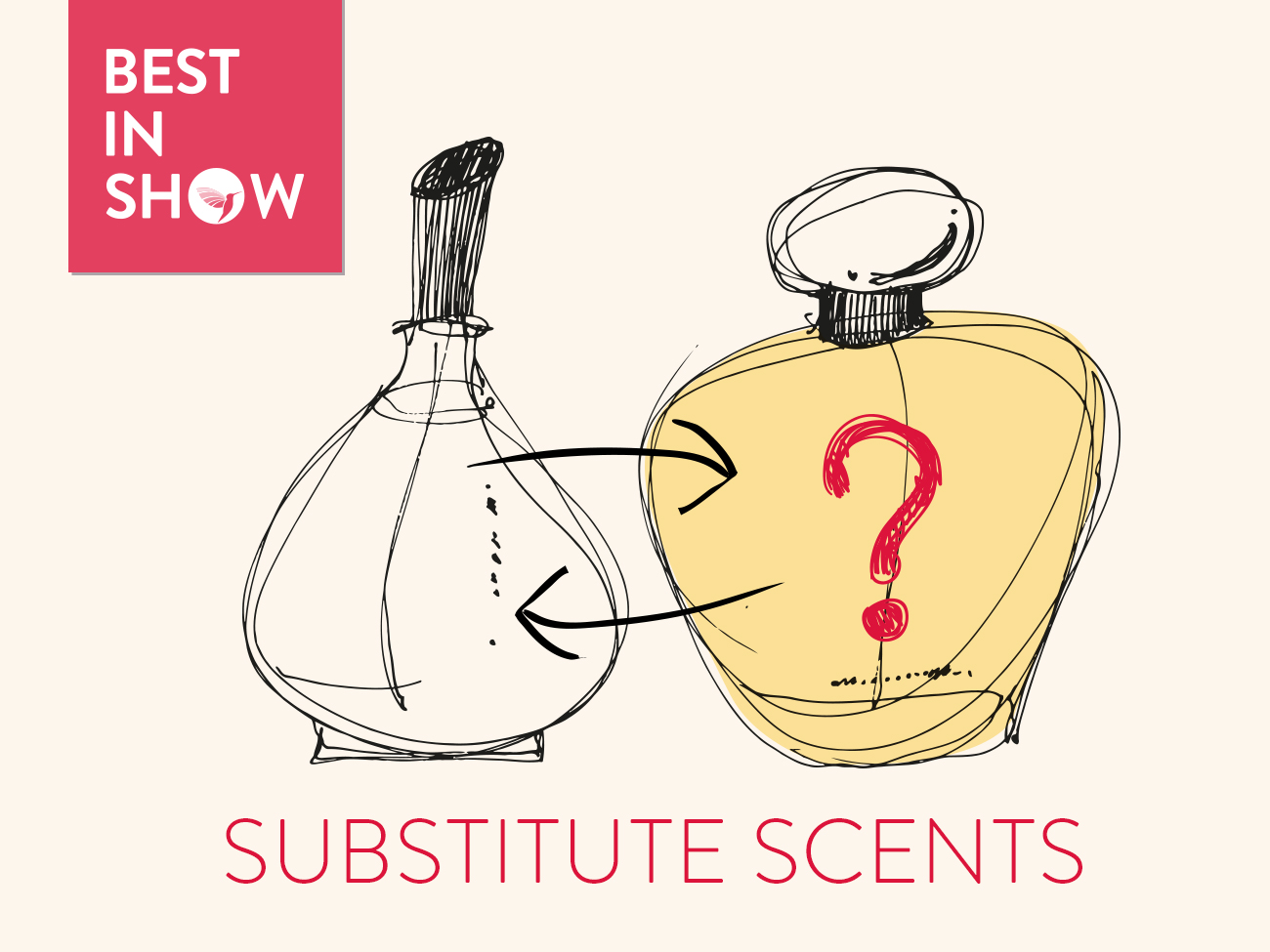 For the true perfume lover, the attachment to certain fragrances can be enormous! We all have those creations in our collection we couldn't fathom doing without, even if we don't really wear them that often or if the excitement about having them is gone because we have worn them so much. And then: panic mode…. we find out our gem has been reformulated or discontinued! Or a push on the sprayer only delivers a pathetic, sputtering sound…. it's all gone!
The same desperate feeling can come upon us after falling head over heels in love with a sample of something miraculous, only to find out a bottle would set us back half a mortgage payment (seriously)…..oh no, it will never be mine! Or perhaps we want to love a successful aroma but there's something in the composition that prevents it from being "just right".
Don't despair, the fragrance world is practically unlimited! There is a very good chance something else is out there that will satisfy your yearning for that specific scent or that might better meet your budget or specific tastes. Sometimes you'll even find you unexpectedly like the alternative better! Read these suggestions from our international Fragrantica writers for some really good Substitute Scents!
Other articles in this series:

SUBSTITUTE WITH
| | |
| --- | --- |
| | |
By:
Marlen

Now that Bvlgari has officially retired many of its 20th century classics, it's time to start finding substitutes. Perhaps no other Bvlgari scent has earned such a cult following as the mellow eau de rubber tire that is Bvlgari Black, created by Annick Menardo in 1998. Yes, bottles are still readily available thanks to the magic of the internet, but if you fell in love with this genre – leather, tea, and woods – I've got a great modern alternative that I just recently discovered.

Molton Brown has released some surprising fragrances as of late and I have to say that I'm a fan of many of them. On my last sniff around Harrod's I came across their new Russian Leather, an affordable launch from late 2017 that was created by Loic Bisceglie. Russian Leather is a specific aroma profile based on a type of leather boot that only the Russian aristocracy had access to due to the specific animal skin used. Russian leather, the fragrance, is often a combination of leather, florals, tree resins, and woody notes that create a creamy, sweet, and almost smoky scent reminiscent of the aromatic compounds that were used to treat the boot leather during tanning. Bvlgari Black is not quite smoky but does fit that profile with its jasmine accent and smooth oriental lower notes. I have never personally been a fan as there was something about it that just bugged me. I wish I knew or could explain why. When I first smelled Chaumet pour Homme (also sadly discontinued), I found it to be inspired by Black but completely wearable. Then VC&A launched the sadly short-lived Midnight in Paris which echoed Black but with a sweeter, more gourmand, fuller-bodied, almond-tinged profile. When I first sniffed Russian Leather I immediately thought of Black – they both share the same leather-tea accord. But what makes the Molton Brown scent so interesting is the addition of warm tobacco, birch and cade, and a touch of elemi. It isn't as powdery or vanillic as Black or Midnight but that same fragrance profile is present. This is what I wanted all of the other above-mentioned scents to be! Finally, I have my soft leather-tea scent! Thank you, Molton Brown 😉 Now please make me an extreme, ultra-concentrated version.

SUBSTITUTE WITH
Abdul Samad Al Qurashi Body Musk
| | |
| --- | --- |
| | |
By:
Rouu

I really enjoy the velvety smell of white musk combos in different shades, soothing, relaxing and innocent but there is something woeful about it; it is always lacking in longevity on my skin! No matter the concentration, products layered, overdosing, or the season…that's depressing! My journey seeking a potent white musk has led me blindly to many surprises (I haven't found a single white musk-based fragrance that I really dislike).

I discovered Abdul Samad Al Qurashi Body Musk (available in the USA via Etsy) accidentally and I was taken by its well-executed combination; although it's a soliflore musk it develops deeply with a magnificent airy sillage and it seems similar to The Body Shop White Musk at first impression. Later, Body Musk develops warmer, sweeter with a luscious skin scent undertone humming softly in a cozy cocooned sillage but the longevity is impressive (+6 hrs of soft skin scent). Body Musk comes in a heavy oil form (it turned into almost a lotion-like texture in winter but it melts softly once it touches the skin) and although it tends to get quiet you can't miss the heavenly relic of unsweetened vanilla after an hour. I found Body Musk to be unique and wearable like White Musk but Body Musk rejects any strident soapy facts you might dislike in The Body Shop's version, moreover it's easier to be layered with ripened aromas for more potent longevity without any undue chords disturbing the leading show.

SUBSTITUTE WITH
Erbario Toscano Cuore di Pepe Nero
| | |
| --- | --- |
| | |
By:
John

A recent trip to Italy led my nose to a fascinating Italian-made scent that opens with one of the warmest and zestiest black peppers I've encountered: Cuore di Pepe Nero by Erbario Toscano. It reminded me first of how much I love black pepper in perfumes, and then how rare it is to find this note prominently in a fragrance. Of course, I thought "A ha! This is a good substitute scent!"

The problem with black pepper in perfumes isn't really a case of cost, but more about accessibility. Really good black pepper perfumes are not easy to get one's hands on. The two best that come to mind are Hermès' Hermessence Poivre Samarcande, and Le Labo's Poivre 23 London. The Hermès scent is only available at their boutiques, and Poivre 23 is only available in London at special times. This makes them both fairly difficult to obtain, and yet some of us are really hungry for black pepper! This isn't to say that there aren't other good black pepper scents out there, but not many that feature it as the primary note in the way that these two do.

You can imagine the sheer delight I felt when I found the Erbario Toscano boutique in Florence. They have a wide variety of scents, many of which were interesting to smell, but Cuore di Pepe Nero is a real sparkler of dazzling pepper goodness. It mixes together a variety of citruses, pepper, a few flowers, vetiver and patchouli to finish it off. An interesting note included is rose hip – the sweet and sour seed pod of the rose which has its own sharp signature. The fragrance is not too complex, just enough to fill out the centerpiece with some scaffold for structure and longevity. It's a real joy to wear, and has the added benefit of giving you your black pepper fix when it may be a little too difficult to find the other worthy perfumes out there. A plus: Erbario Toscano has a US website!

SUBSTITUTE WITH
| | |
| --- | --- |
| | |
By:
Sofia

When I hesitated over the Amourage Sunshine decant that was already in my hand, put it back, and then decisively picked up Fancy Love by Jessica Simpson and sprayed it on with ease…I almost heard the Game of Thrones chanting of 'Shame. Shame. Shame.' fittingly starting to play in the background.

By all means I do like Sunshine and appreciate its quality of ingredients. It is a rather gourmand, yet sophisticated and smooth oriental floral scent that is not full-on typical Amourage-like. Sunshine has inherited the luxuriously Middle Eastern and familiar shadow of this brand, yet it shines with novel brightness: almond biscuits, piercing black currant and tobacco sweet mix; velvety osmanthus syrup that reminds me of a juicy peach; and a slightly paper-like and creamy dry down that is dominantly vanilla and almond. Sunshine does bring a feel-good vibe on cold rainy days, yet there is a certain medicinal sweetness that occasionally depresses me in the way that heavy velvet curtains in an old gothic castle can block out the sunlight outside.

Call me crazy, but to my nose, Fancy Love smells very similar to Sunshine, despite the vast difference between their notes. I can smell the same kind of almond powder, juicy peach, and vanilla from both scents. The differences are that Fancy Love has a more effervescent start, and it does not have what I find so challenging about Sunshine. Therefore, when the image I have in mind is more along the line of an idyllic sunlight filled kitchen in a holiday lodge, the creaminess and powder in Fancy Love wins. Always.

SUBSTITUTE WITH
| | |
| --- | --- |
| | |
By:
Elena V.

The reason CK Truth for Women was discontinued is lost on me. When it launched back in 2000 it seemed like the perfect millennium fragrance: green bamboo shoots and comforting woody-musky notes gave it a zen quality which was beautifully captured in its advertising and the pleasing contours of the packaging. In a rather crowded line with too many flankers it was a breath of fresh air, simultaneously developing on the skin in a sensuous way without too obvious a fabric-softener musk note.

Champaca by Ormonde Jayne on the other hand, coming from a niche firm, had a clear advantage. It is also "foody", but in the most unusual sense. In fact coming out in 2002 it seems like it was welcoming that zen quality and taking it a step beyond. And yet, being "savory" rather than "sweet" (in the vanillic or ripe fruits context), Champaca also pre-empts a trend that took wings by the end of the 2000s; the slightly salty, savory scents which do recall some dish or other, without succumbing to the easy lure of sugary stuff. The cult success of the perfume in the niche market was due to its super comforting odor profile. The sweetly creamy, floral note of champaca, a yellow magnolia common in India, was married to the note of steamed basmati rice, itself a nurturing image.

The inspiration came from a couple who were neighbours to Linda Pilkington when at her first London apartment; whenever they steamed rice, the building smelled cozy and like home. I only found that info later, from Linda herself, but it justified my own impression that Champaca would also work great as a room fragrance. Champaca is more radiant, while Truth is a little tarter and a tad less "rice steaming" reminiscent, but they're remarkably close.

SUBSTITUTE WITH
| | |
| --- | --- |
| | |
By:
Bella

Eaudemoiselle by Givenchy has always been a timeless classic for me. It's all about charming flowers, it's soft and clean, it radiates from your skin and it evokes the chic, well dressed, naturally beautiful woman: confident, classy, and sophisticated, with an affinity for the finer things in life. Wearing this, I get to pretend that's all me! And a great benefit: it lasts all through the day and night on my skin! Trying out the Ellis Brooklyn line, I discovered that Fable is a creation that reminds me a lot of eaudemoiselle. Checking the notes, I was surprised Eaudemoiselle has citrus fruit listed in the top and Fable doesn't, even though I found Fable started more citrusy! I'm guessing the neroli used in Fable has a strong citrusy side, and maybe the rose in Eaudemoiselle overshadows some of the citrus. It's in the heart and especially the base where I find these two fragrances so similar, and it must be the starring role of ylang ylang in Eaudemoiselle and honeysuckle in Fable (their olfactive similarity is caused by germacrene, as I learned from this article by Mat Yudov) that's behind this. There's a more pronounced musk in Fable, which makes Eaudemoiselle a bit smoother, sweeter in comparison, and Fable a touch more powdery. But just like Eaudemoiselle, it lasts and lasts and is still there the next morning when I sniff my arm again: soft and charming.

With Eaudemoiselle still being readily available and relatively decently priced, you may wonder why one would want to substitute it with the considerably more expensive Fable. The fact that Fable is from a house that offers only phthalates-free, paraben-free, cruelty-free, and eco-friendly products might be a reason. Plus, the bottles look absolutely stunning, in my humble opinion.

Which substitutes can you recommend?
BelleofRivendell

Dear friends,
Do any of you know if there is a substitute for Escada Tropical Punch?
The bottles online seem to cost a half a month's rent and they're probably no good anymore because they're so old.
Please?
Apr
23
2018
OlfactoryLover

YSL Elle/Dior Midnight Poison >> Gucci by Gucci
Mugler Womanity >> Paco Rabanne Olympéa
DKNY Be Del Night >> Narciso Rodriguez L'Absolute
Dior Homme Eau >> Prada L'Homme
Armani Si edp >> Eliz Arden Always Red
Viktor & Rolf Flowerbomb >> Jimmy Choo edp
Valentino Donna Aqua >> Elie Saab Girl of Now
M Kors Midnight Shimmer >> Estée Lauder MM Nuit
Armani Attitude >> NOTHING!!! BRING IT BACK!!!
Apr
23
2018
OlfactiveT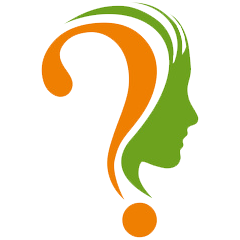 In my opinion, nothing substitutes the original but just mimicks the memory of it.
Apr
23
2018
peferrarine

Another substitute for Bvlgari Black (not exactly alike, but very similar to my nose) is the James Bond 'Seven' fragrance.
The same combo: leather + vanilla + fresh undertone
Apr
23
2018
Rouu

@sofia i totally agree 🙂 i enjoy burberry woman and fancy love on daily basis, you nailed it well. despite I'm a huge fan of amouage house!
Apr
23
2018
antilope
In seventies I got a sample of Sikkim (Lancome) from a lady who promoted the scent in the perfumery. Love at first sight! I bought several times original perfume but than the scent dissapeared and Lancome in general tended to offer sweet perfumes. Five years ago or so I discovered Sikkim again as the part of the perfume collection La Collection Fragrances which was launched to celebrate the 70th anniversary of the perfume tradition of the house of Lancome. This was the last time I could buy my beloved scent.
But in 2017 I discovered almost perfect substitution: it is Kashmir from Milton-Lloyd – in fact very nice substitute for the original Sikkim (not to mention incredible favourable price).
Apr
23
2018
mateuszolech072

Is there anything better than Bentley Absolute as substitute for Gucci pour homme ? Anyone ? Anything ?
Apr
23
2018
Hermesfan

Limited edition Eau de Rochas Escapade en Méditerranée as a softer version of Dior Pure Poison
Apr
23
2018
virpividal

Can someone recommend a substitute for Very Valentino (for women)? I've smelled a thousand perfumes and I can't find anything similar! I miss that perfume!
Apr
23
2018
cleo cupcake

Lagerfeld's Karleidoscope is a twin for Balenciaga Paris – same notes of violet and violet leaf that makes Paris so great for a Spring fragrance + added projection and longevity. And Karleidoscope currently sells in discount stores & ebay for about £10.
Apr
23
2018
drugstore classics
Inspiring article – I love this series. Even if I DO have to 'manfully' resist impulsively blind buying your (splendid) recommendations. 😀
My favorite recent substitute?
The lovely BVLGARI Eau Parfumee au The Bleu is a perfect summer scent for me. Cooling, refreshing, airy, powdery, feminine, and LONG lasting with nicely wafting sillage. My sample was gone, but Voila! I received:
Burberry Brit Rhythm for Women
from a sweet fragrantican cleaning out her wardrobe. What a treat!
Though not identical – both contain tenacious tea, gentle lavender, thick iris/orris, and arid powder. The tea makes the fragrance long lasting while the orris is a favorite note of mine, keeping the scent from feeling too modern or bare. Lavender is light but very present (not the biting variety), making the fragrance 'Blue'.
On a hot day, BOTH beauties have excellent performance, which is just exactly what I need. Right now Rhythm is recently discontinued, making it easy to find inexpensive bottles online. A top quality fragrance, IMHO.
Apr
22
2018
katja blue
Moschino Cheap & Chick I Love Love instead of Dolce & Gabbana Light Blue. Also, Primark Rose Oud instead of Jo Malone Velvet Rose & Oud.
Apr
22
2018
Add Your Review
Become a member of this online perfume community and you will be able to add your own reviews.