Smells and Fragrances of Thanksgiving
FFOL Editor 1
Those of us who live and work in the United States celebrate Thanksgiving today, a holiday that always falls on a Thursday, and because of its timing, we also have a holiday on the Friday after it as well. In short, it becomes a long, long weekend that is like a wide, open door to the full holiday season.
Because of this, it's particularly joyous. So many romantic notions of autumn, festivals, fall colors are all wrapped up in Thanksgiving: Amber colored leaves, cool nights, heaps of food, sharing a good harvest among friends. When I lived in England for a while, it was a great delight to recreate Thanksgiving at the flat I shared with some other non-British folk, all of whom where fascinated by this strange parade of particular foods being passed around one by one.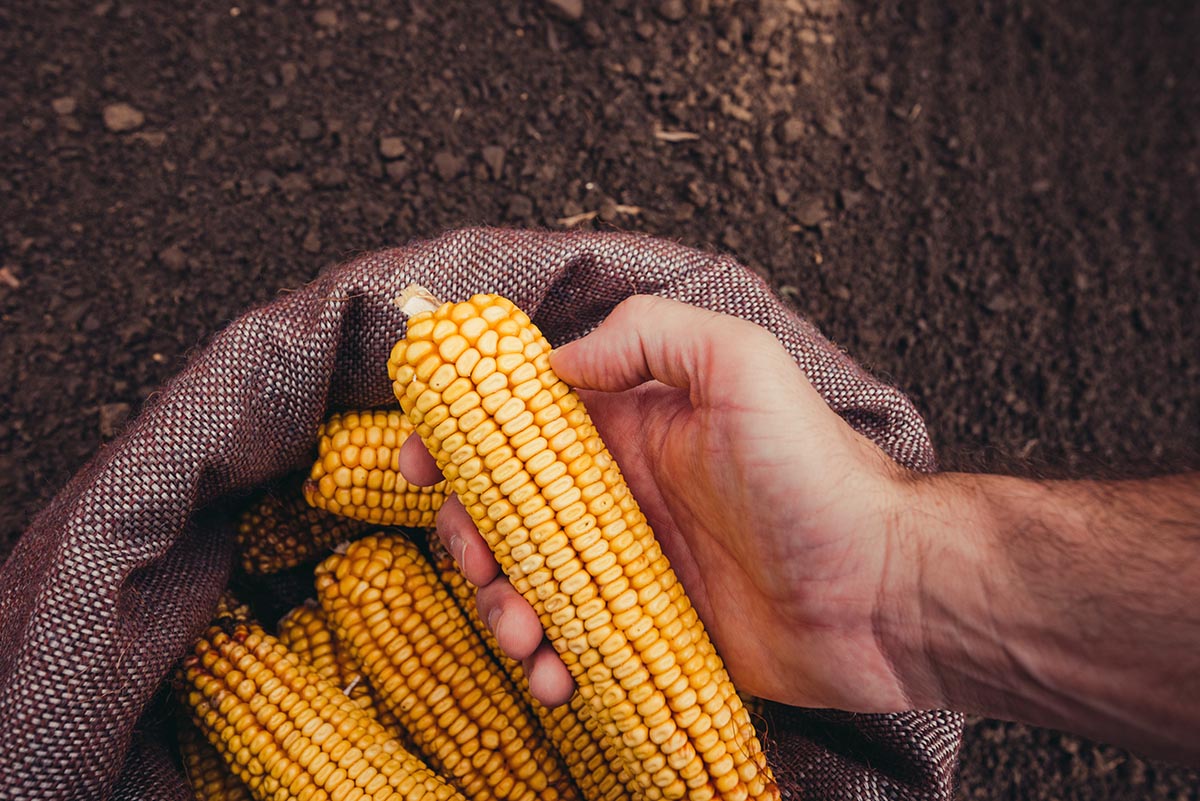 Thanksgiving, as the name implies, is a holiday of gratitude for a successful harvest; this was particularly important after early European settlers in North America experienced many unsuccessful harvests before that. Having finally learned how to properly grow corn, raise some of the native pumpkins and peppers and catch the tasty (if not somewhat awkward looking) turkey, legend says that they sat down in a friendly meal with friends and foes alike to celebrate. There is some debate about how friendly this all was, but the sentiment has remained, along with a long list of particular foods that are special to the day.
This relates most specifically to our shared fragrance and perfume culture because a Thanksgiving house is a house full of smells. There is perhaps no holiday in the US that is more fragrant, and more steeped in the liberal use of every kind of food, spice, grain. Yet within that, very particular smells are key to the sense of Thanksgiving. Perfumers have become more and more interested in many of these trends, particularly with the rise of gourmand perfumes and the use of spices to add warmth and depth to perfume profiles.
Here are a few of the truly special smells of Thanksgiving and some examples of their counterparts in perfume. For those of you who celebrate, or perhaps even those who don't, what are your favorite scents based on harvests and feasts?
---
Sage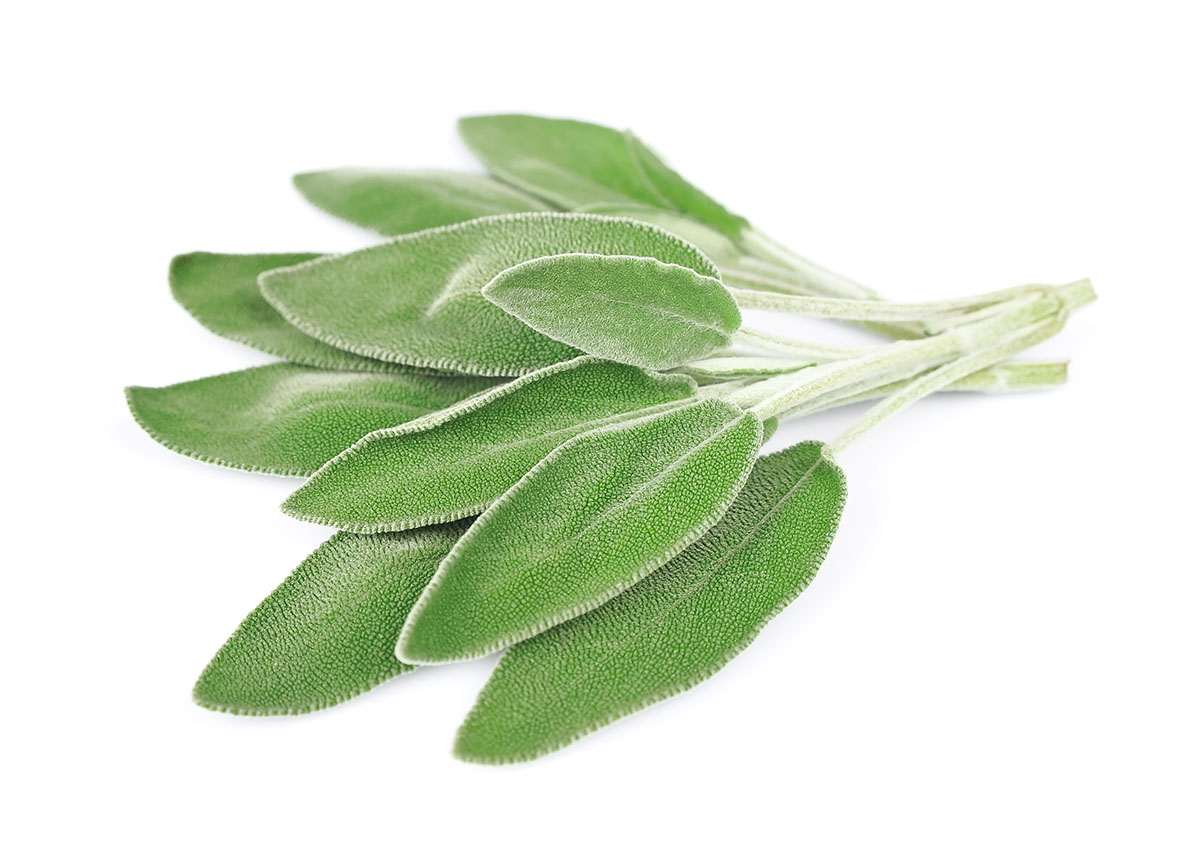 Sage is so attached to the Thanksgiving holiday that it could almost be called THE Thanksgiving seasoning. I know that a Thanksgiving without sage would not be Thanksgiving after all. Looking back at early settlers in North America, their options for seasoning food were quite different than the full palette available now, but sage would have been there. A sturdy, perennial kitchen herb long used in Europe, sage plants can often withstand some of the harshest weather and still yield strong leaves from virtually dead-looking stems. At Thanksgiving, it's not uncommon for this to be one of the few plants that still has leaves, gray-green and supple, full of that deep, savory, green and full-bodied smell. Perfumes that feature sage are appearing with increased frequency, and a number are classics.
A standout sage perfume of recent acclaim is Eutopie's No 9, that fascinating green, aromatic and lightly floral perfume portraying the many pastel tones of sage paired with vetiver, violet leaf, and jasmine. Nishane uses sage to create a watery, saline, algae-soaked seaside in the scent Boszporusz.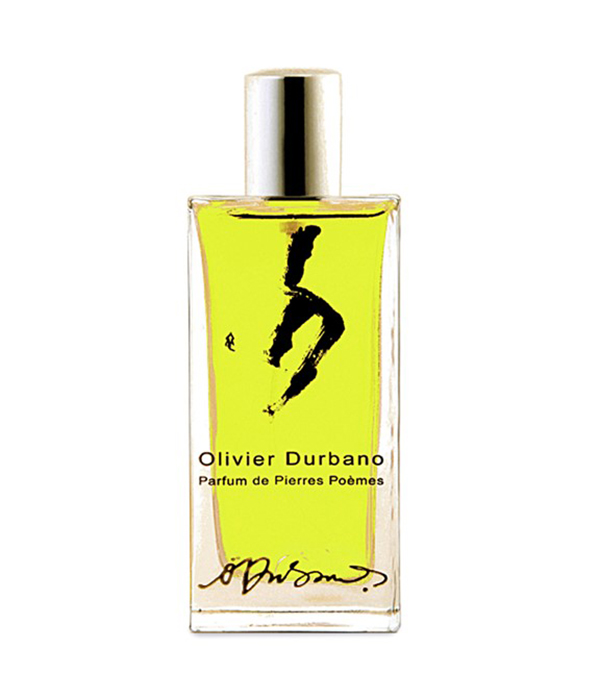 Olivier Durbano's Chrysolithe is a mysterious sage-infused perfume that reflects the power of elevation from earthly states. He has combined an unusual array of elements from across the perfumer's landscape with spices (pepper,) marine artifacts (ambergris,) roots (ginger and vetiver,) and wood (cedar) to create this homage to spiritual forces that once spoke to gold-toned precious stones. Sage is wonderfully set among this meandering, wandering path of aromatic and full-bodied accompaniments, showcasing the green plant's camphor-like underbelly.
---
Cranberry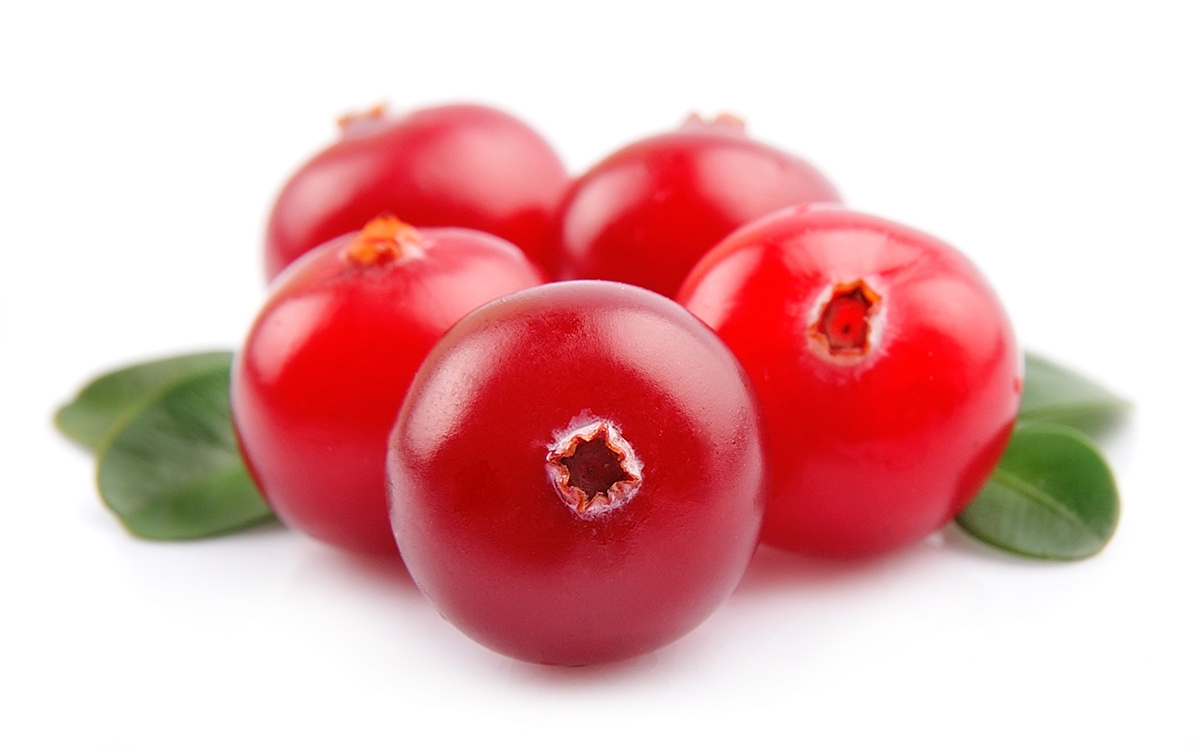 Cranberry is a peculiar fruit, growing best in bogs (usually in the very cool and watery regions of the Atlantic coasts,) maturing to a beautiful bright pinkish-red. When cranberries are cooked, they deepen to a wine color, something like a clear ruby. In their fresh state, cranberries do not have a bold smell, just a hint of lemony sourness and sweetness something like cherry. After cooking, they take on a very distinct, full fruity smell, quite similar to the sour cherry used often as juice in Turkey, but a bit more sour, fresh, and citrus-tinged. For those of us who grew up with cranberries at the holidays, the smell is very bright and bracing, energetic; the same kind of energy you get from smelling fresh ginger – that sort of "zing." Cranberry is another key scent of Thanksgiving, and it has made its way into some fascinating perfumes, too.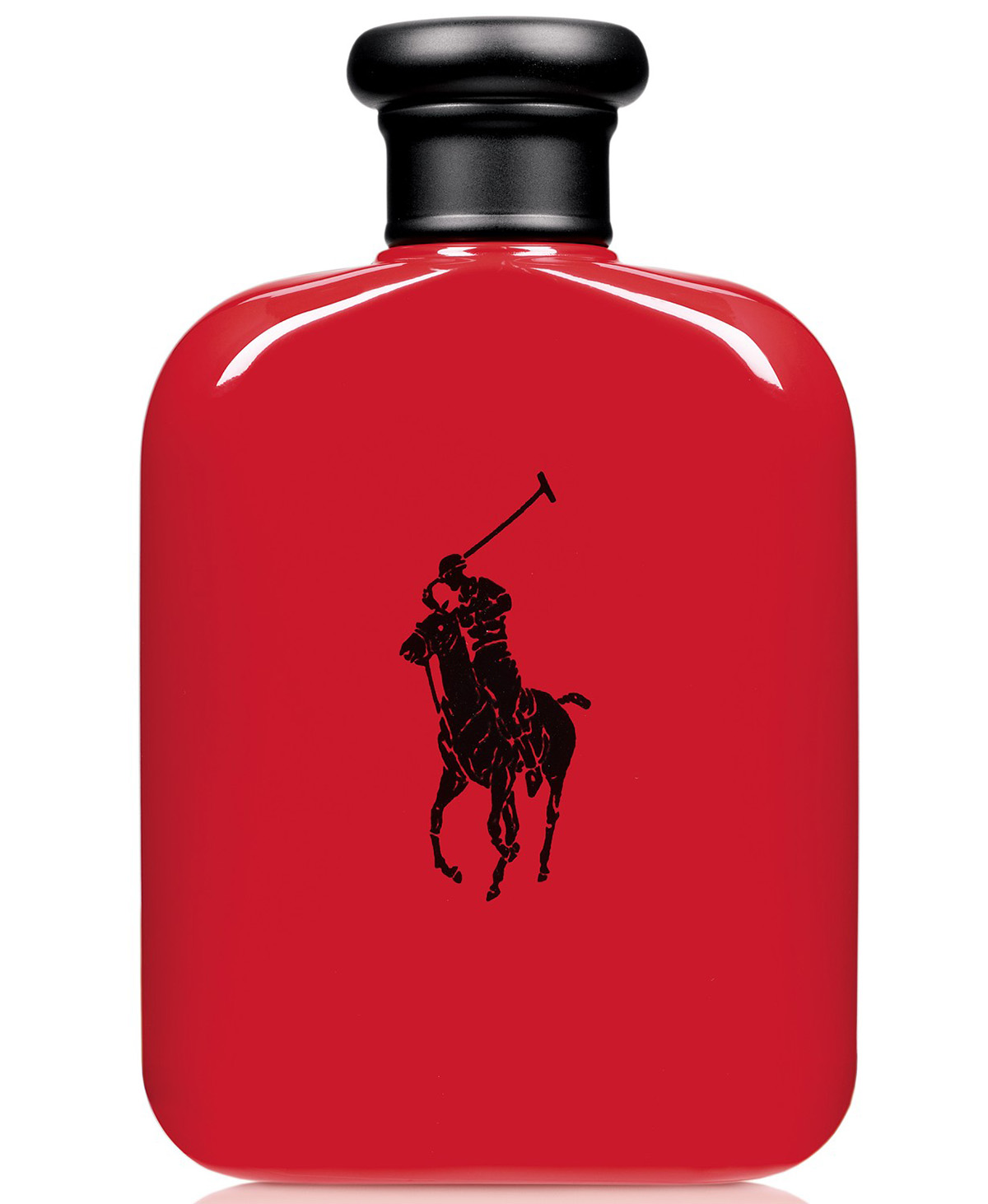 Cranberry makes for a very zesty, wide-awake perfume component. The Body Shop's Frosted Cranberry is a great example of the unadorned, straightforward cranberry in all its natural sparkle. Yves Saint Laurent's Parisienne has a prominent cranberry note that merges well with blackberry to create a fuller fruit-rose combination. Most fitting with our holiday exploration, Ralph Lauren's Polo Red is a cranberry fragrance that merges the scent with amber and citrus to add two approaches to the cranberry personality – tart and rich. With saffron, wood and coffee, it rounds out a deeply gourmand profile with a warm and solid base, a perfect way to showcase the power of an acidic note like cranberry to shine at the top.
---
Cloves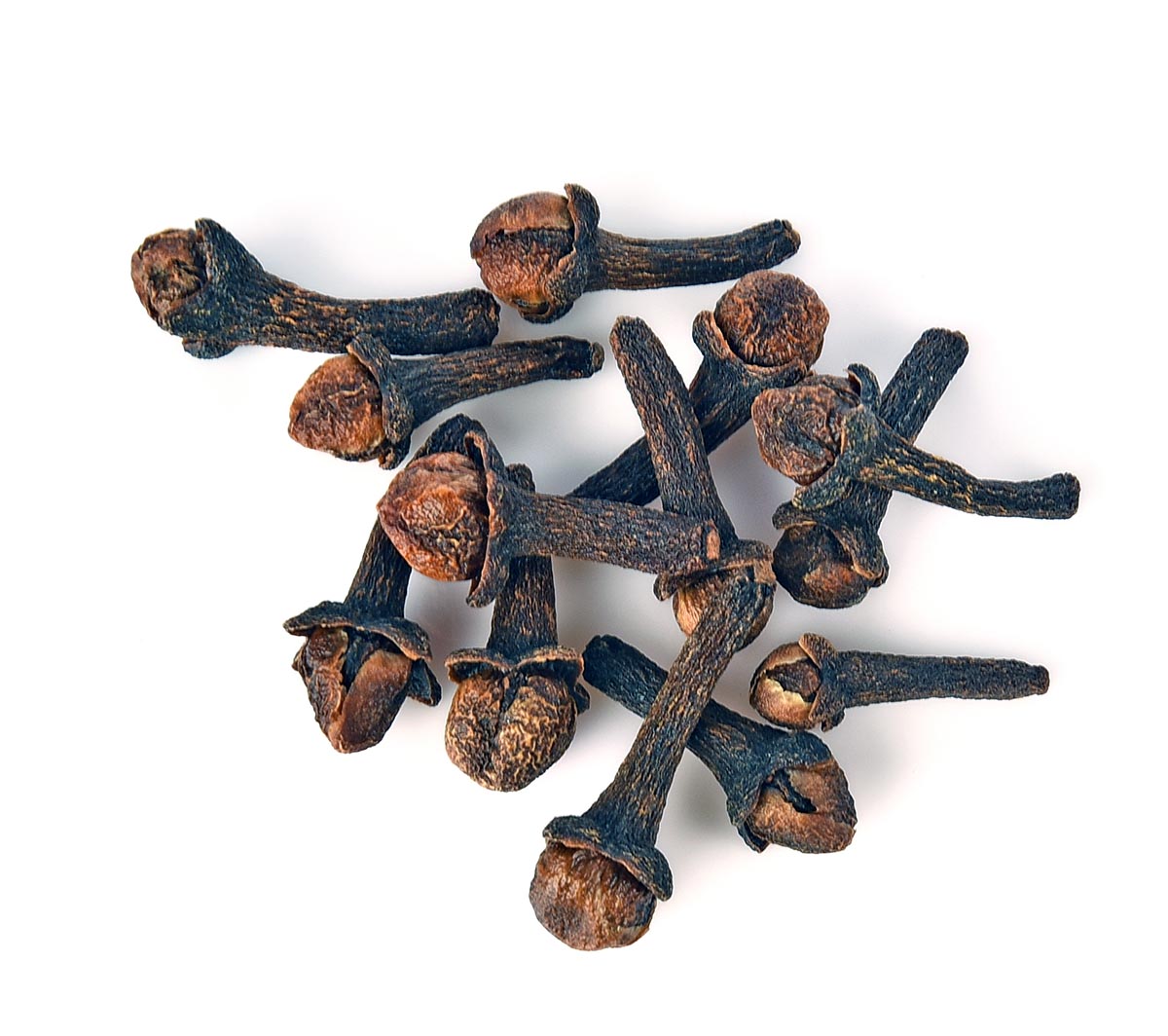 The flower buds of the Clove Tree (Syzygium aromaticum, found primarily in Indonesia) became part of the all-important spice trade that flourished in the "Old World" between the Dutch, the Indies, England, and North and South America. Spices were extraordinarily valuable, often worth their equivalent weight in gold, fueling sea voyages across the globe. Cloves are a particularly potent spice, full of eugenol (at least 75% of clove's essential oil is eugenol,) and eugenol in turn is enormously important to the perfume industry. Since this component appears in many flowers, it has been used historically to recreate so many flowers that have eluded successful (or affordable) capture over the centuries. The smell of cloves has so many different associations for people, but it is something split between cool and warm – airy and weighty, ambery and numbing. It's absolutely essential to many foods on the Thanksgiving table (what would a pumpkin pie taste like without cloves in it? Or gingerbread, or spiced rum?) So many perfumes use eugenol as a component, but some use the full clove accord to its most beautiful realization.
Cloves are part of the wildly successful Musc Ravageur by Frederic Malle – where cloves and cinnamon together merge into a spicy, sinewy trail that teases with vanilla, musk and sandalwood. Caron's classic Bellodgia is a textbook example of the clove-carnation connection in perfume smells – a 1927 classic that set the standard for clove as a support to carnation, rose and violet for a timeless bouquet.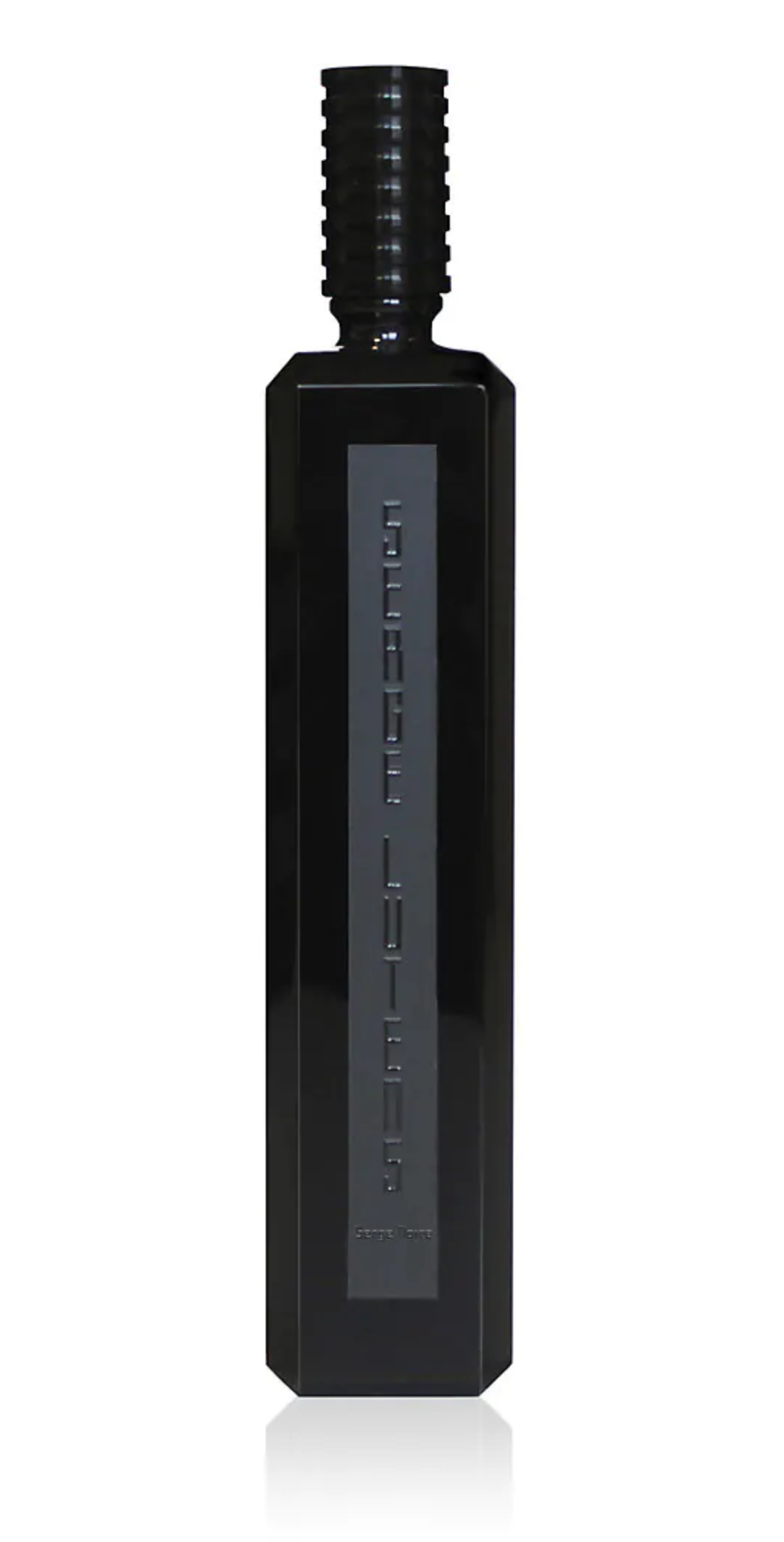 Few perfumes can come as close to an overload of cloves than Serge Lutens' Serge Noire. The fragrance uses cloves, incense, amber, patchouli and wood notes to raise clove to an almost burning intensity. It is bracing, harsh, astringent, and over a long stretch of time begins to soften to something more like gingerbread or burning cookies in an oven. It's so humorously over-the-top on the clove scale that some may think it's like an entire pack of clove cigarettes burning at once. But it's an important fragrance that demonstrates just how far the spice can be taken to reveal its most fiery persona.
---
Pumpkin
Referred to in some eastern cultures as "The Emperor of the Garden," pumpkin is one of the jolliest of vegetables, and seems to have nothing but warm and happy associations around it. Of course in October at Halloween, it is transformed into the grinning jack 'o' lantern, so we see a different side of this large member of the squash family. Pumpkin has a delightful, subtle smell. Like the cranberry, it transforms when it is cooked. When fresh, it is like a mixture of melon and squash – wet, vegetable, fresh, gently sweet, a touch savory, with a tinge of "meatiness." As it is cooked, it darkens in both color and smell and becomes more ambery, sweeter, with a faint honey note. Pumpkin is usually accompanied by spices, so we often group pumpkin together with spices like cinnamon, ginger, and cloves. That trio of spices is essential to a successful pumpkin pie.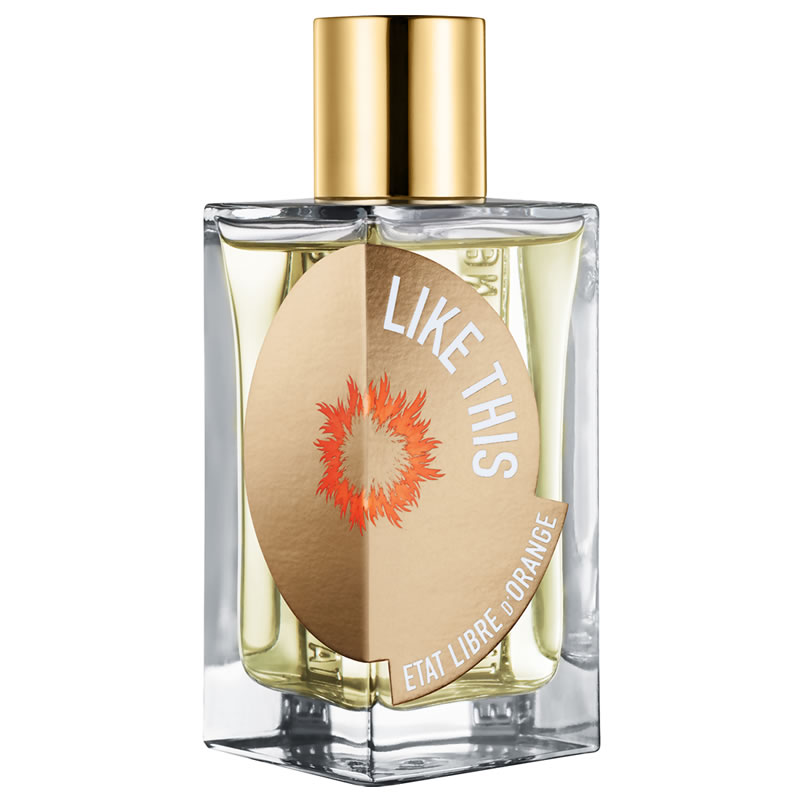 Pumpkin has not been often used in perfume, but its potential has been noticed by the likes of Black Phoenix Alchemy Lab for their perfume Jack, and Neil Morris in his perfume October. Pumpkin received a new approach in the perfume Like This by Etat Libre d'Orange. Pumpkin is placed quite centrally in this experimental scent (sharing its staging with immortelle and ginger,) but clearly pumpkin has its moment here that it doesn't often get with other perfumes. Like This pulls upon the dual nature of pumpkin (both fresh and baked,) in which you can smell both honey and melon, the brightness of a freshly cracked-open pumpkin and the mellower, deeper amber of the cooked flesh. I image that Like This would also be a delight to wear on Thanksgiving.
---
Bay Leaves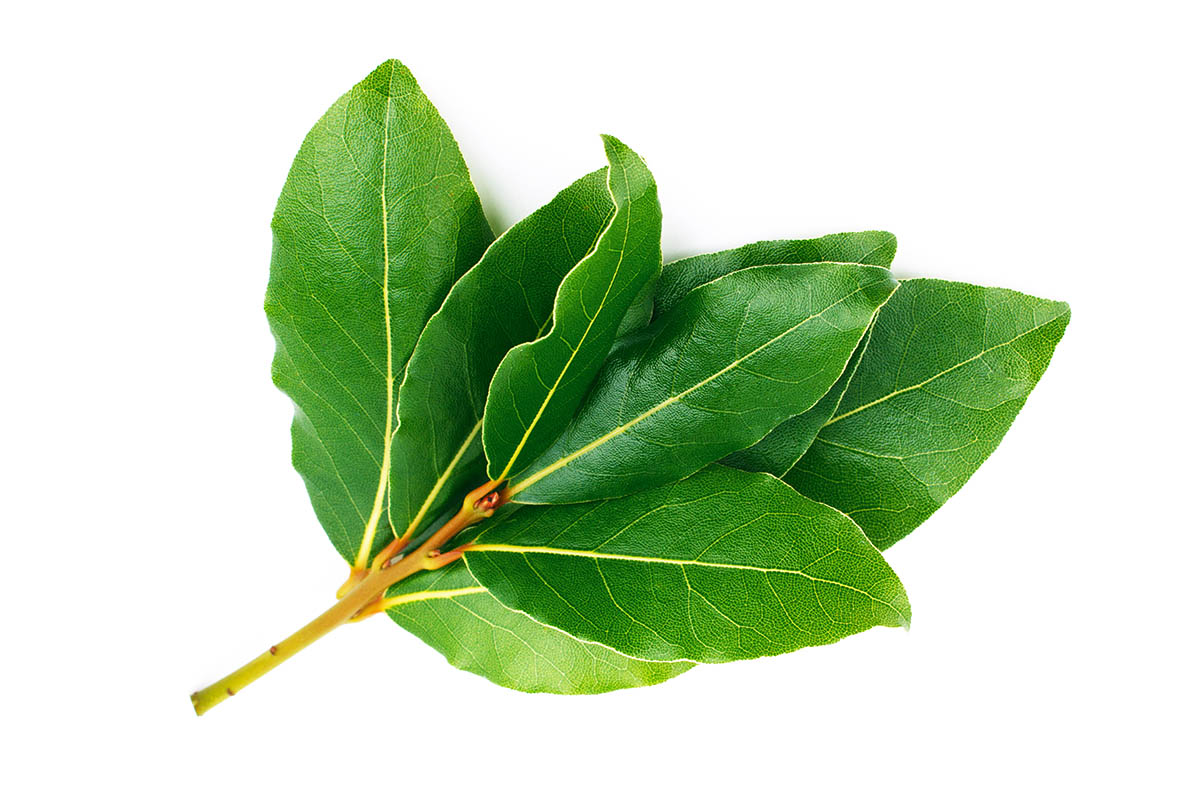 Bay leaves are so central to cooking for many cultures, but they're particularly important to Thanksgiving smells – they are the aromatic corner stones of soup and stock, stuffing and gravy. Much like salt and black pepper, where would a luscious gravy be without bay leaves? Bay can be the spice that sits in the background but actually holds the architecture of everything together.
Bay shares some characteristics with clove, in that it has a slightly astringent smell, but there they differ. Bay is wonderfully savory, salty, slightly sweet, deep green, balsamic, herbal, highly stimulating to the appetite. Bay is something of a chameleon in that it melds well with whatever it is around in the vegetable kingdom. It has also been used for hundreds of years as a central component for aromatic balms. It features prominently in early men's colognes and is a staple for the now classic formula Bay Rhum. Royall Lyme Bermuda's Bay Rhum is one of the defining examples of bay used as a cologne focal point, followed by other famous contributions like Pinaud Clubman's Virgin Island Bay Rum. Others have used interesting twists on bay like Fragrances of Ireland's Inis Ór, which combines it with lemon for a fresh, airy aromatic effect. L. T. Piver's Epices doses it heavily with spices like nutmeg and cardamom to enlarge its camphorous profile and render it very warm and fuzzy.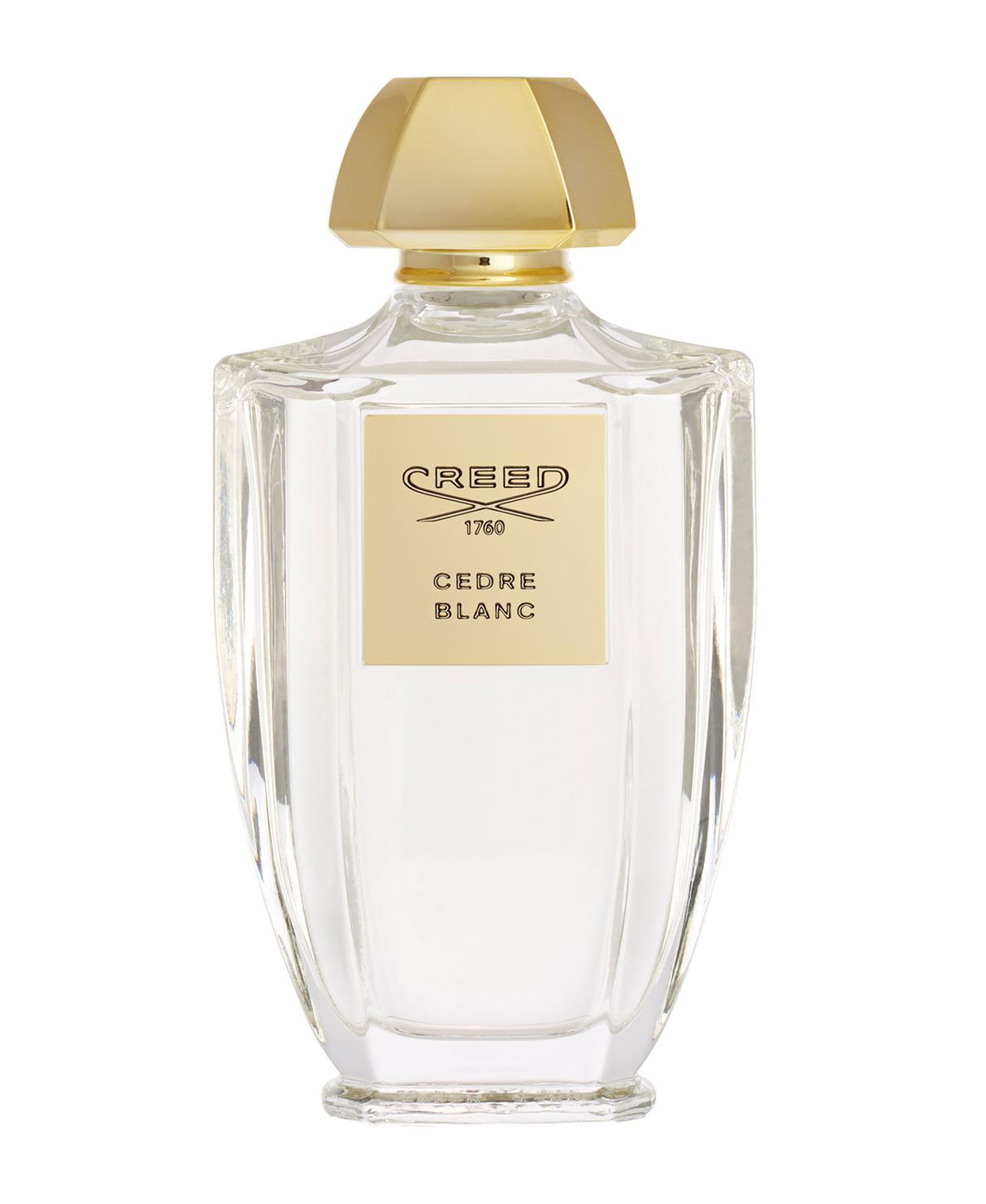 Creed's Cedre Blanc is a great example of the refined use of bay leaf in a perfume. Here, gathered together with bergamot, cedar, lily and cardamom, bay is placed just below the center of perception and plays as a cool, sleek addition to the green profile, lending a softer edge to the harshness of galbanum. Bay is so frequently used in men's scents that it's refreshing to see it used with great success within a more feminine-focused perfume. Cedre Blanc brings bay the high profile and beautiful "frame" it deserves for a perfume.
We hope that you are having a joyous Thanksgiving, whether in the US or elsewhere, enjoying the bounties of harvest wherever you are. What scents are most common for your Thanksgiving feasts, and do they appear in your perfumes?
| | |
| --- | --- |
| | John Biebel is an editor for Fragrantica living and working in Rhode Island and Boston MA, USA. He began writing for the site in 2011. He holds a degree in Fine Art from The Cooper Union in New York City and works as a software application designer and a painter. He began his own indie perfume venture, January Scent Project, in 2015. He has a particular love for perfume history, the chemical composition of perfumes, and interviewing perfumers when he travels. He writes two recurring columns: Perfume in Technology, and Perfumer's Perspective. |