[unable to retrieve full-text content]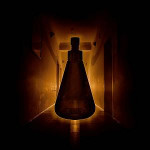 American perfume brand from New York, nomenclature, launches its new fragrance psy_cou, the tenth and the darkest in the brand's collection. psy_cou is the scent of primal modernity, featuring coumarin, the very first molecule that allowed perfumers to venture into modern abstraction. Named after kumarù, the word for the tonka bean tree in Tupi, an Amazonian language, coumarin is the primal sour…
Read full article: Psy_Cou Nomenclature: The 10th, The Darkest Fragrance from Fragrantica Perfumes and Colognes Magazine.