$1.97 recipe / $0.49 serving
If you want to change up your salad game, the easiest way is to use a new salad dressing. This Peanut Lime Salad dressing is sweet, savory, tangy, and creamy all in one! And vegan, too! It's the perfect dressing for any Asian inspired cabbage salad, but can also be drizzled over grilled chicken, shrimp, or vegetables.
Originally posted 11-1-2013, updated 6-3-19.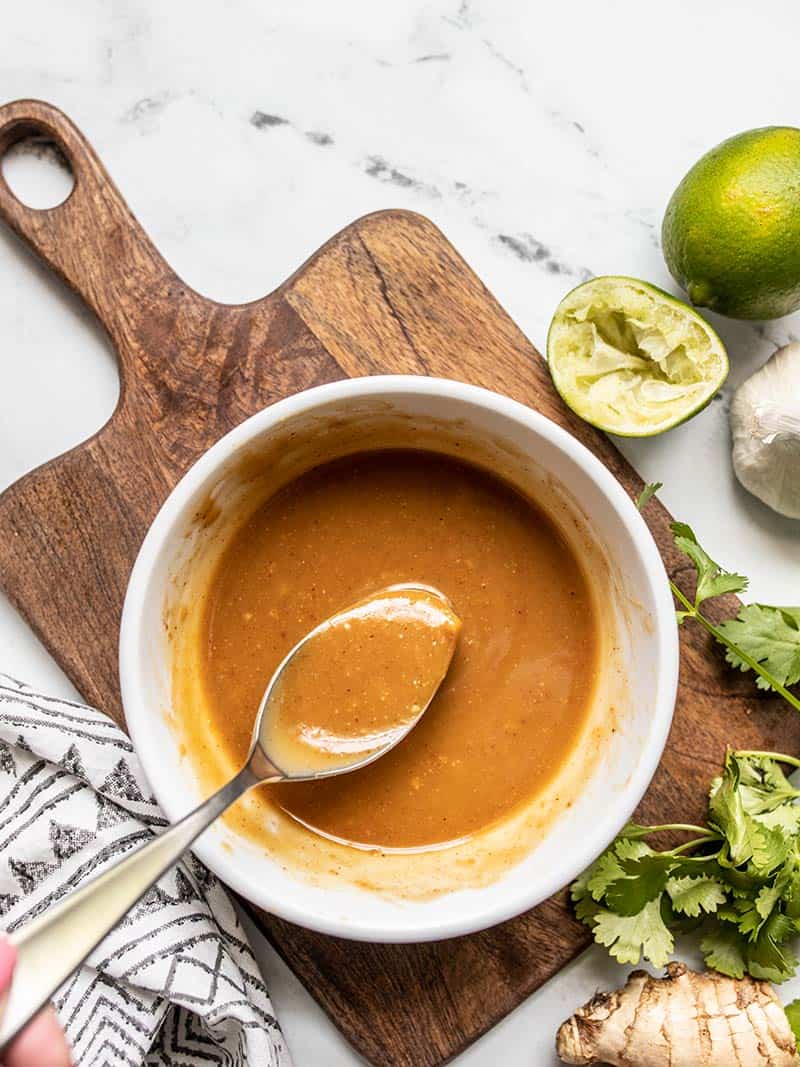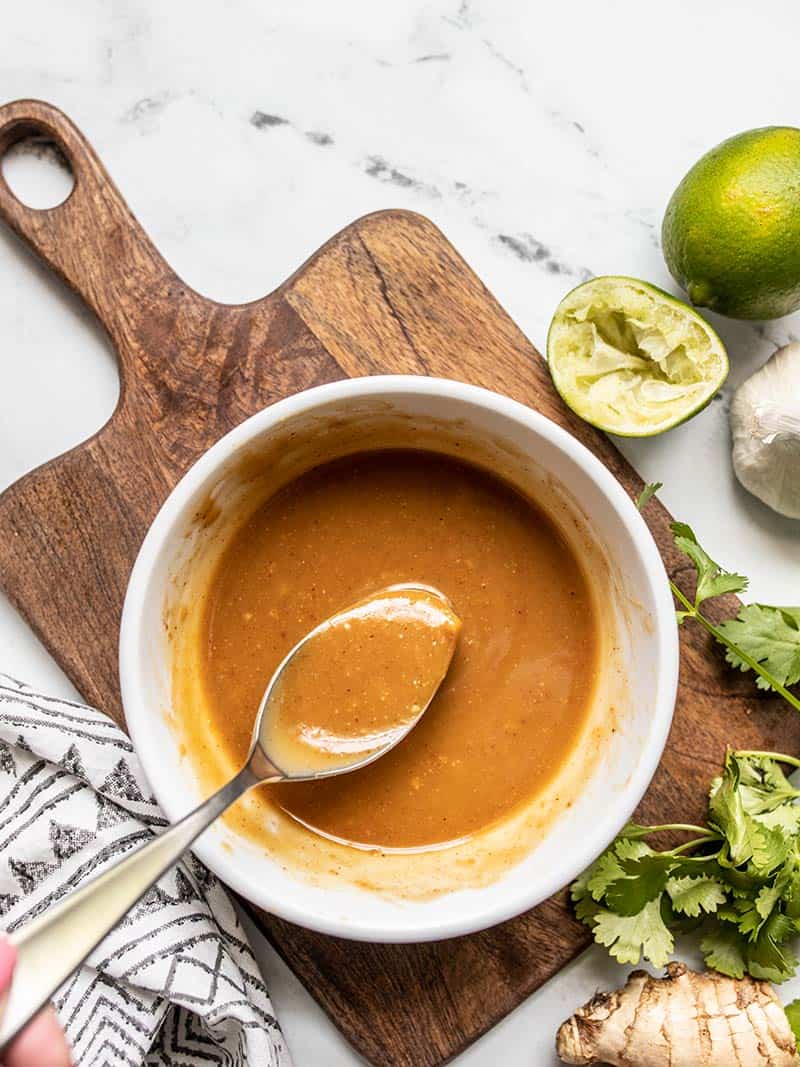 What Type of Oil Should I Use?
I've listed "neutral oil" in the ingredients list to give you some flexibility. A neutral oil is any oil that is not heavily flavored. They tend to be light in color and carry no overpowering flavor, making them great for sauces and dressings. I used an avocado oil today, which is a bit more expensive, but you can use canola, vegetable, grape seed, corn, peanut, sesame (not toasted), or safflower, among others.
How Long Does Peanut Lime Dressing Last?
Because this dressing contains fresh ingredients, like garlic and ginger, you should only keep this dressing for about 5 days in the refrigerator. Luckily, this makes a fairly small batch, so hopefully you'll use it all up by that time!
What Should I Serve Peanut Lime Dressing With?
I love it with crunchy cabbage salads, but it's also great on noodles, grilled chicken or shrimp, or even grilled or roasted vegetables. I think once you give it a taste you'll start pouring it on just about everything. 😉
2019 Updates: I made two small adjustments to the original recipe from 2013. First, I added 1 Tbsp more peanut butter to make the dressing thicker (I'm using a different brand of peanut butter than I originally did, so that may account for the different texture). Second, I added a little fresh ginger because I thought that would add just a bit more pizazz!
Peanut Lime Dressing
This Peanut Lime Salad dressing is sweet, savory, tangy, and creamy all in one! Drizzle over salad, grilled chicken, shrimp, or vegetables.
Author: Beth M
Servings: 4 about 2.5 Tbsp each
3

Tbsp

natural-style peanut butter

($0.21)

1

Tbsp

brown sugar

($0.04)

1

clove

garlic, minced

($0.08)

1/2

tsp

grated fresh ginger

($0.05)

1

medium lime, juiced (2 Tbsp juice)

($0.69)

2

tsp

soy sauce

($0.08)

1/4

cup

neutral oil*

($0.82)
*Any light flavored oil. I used avocado, which drove the price up a good bit. Less expensive options include: canola, vegetable, safflower, or grape seed oil.
Scroll down for the step by step photos…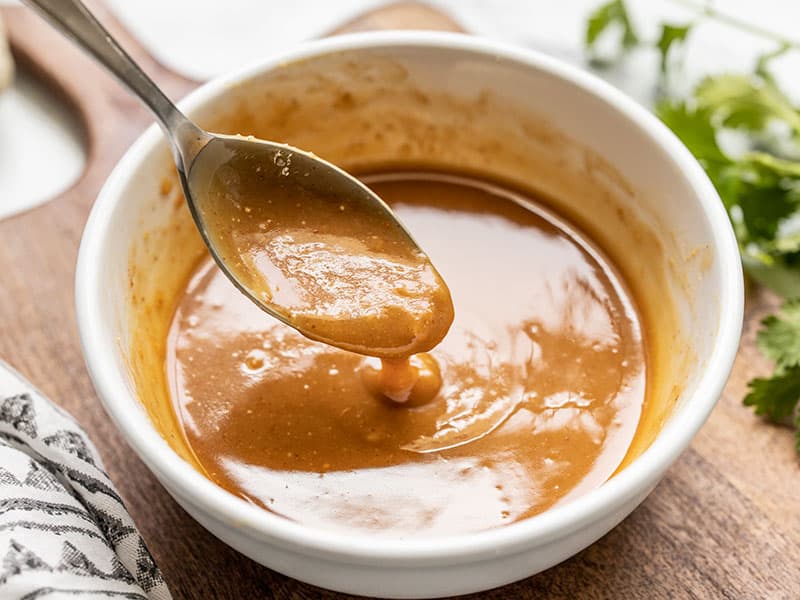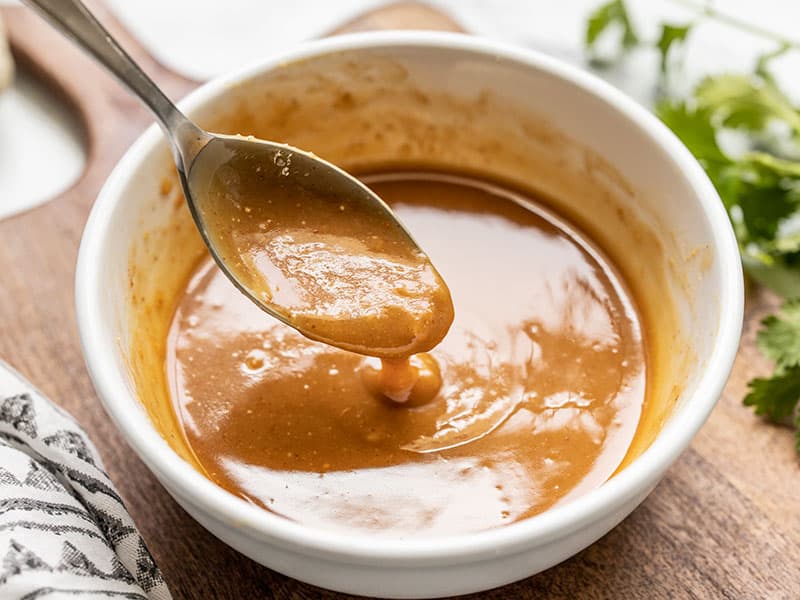 I'll have a recipe using this Peanut Lime Dressing for you tomorrow!
Step by Step Photos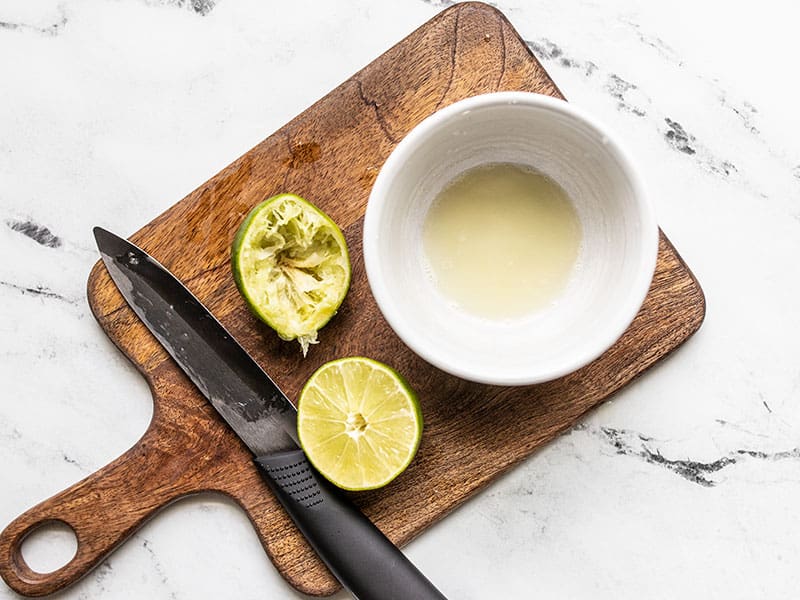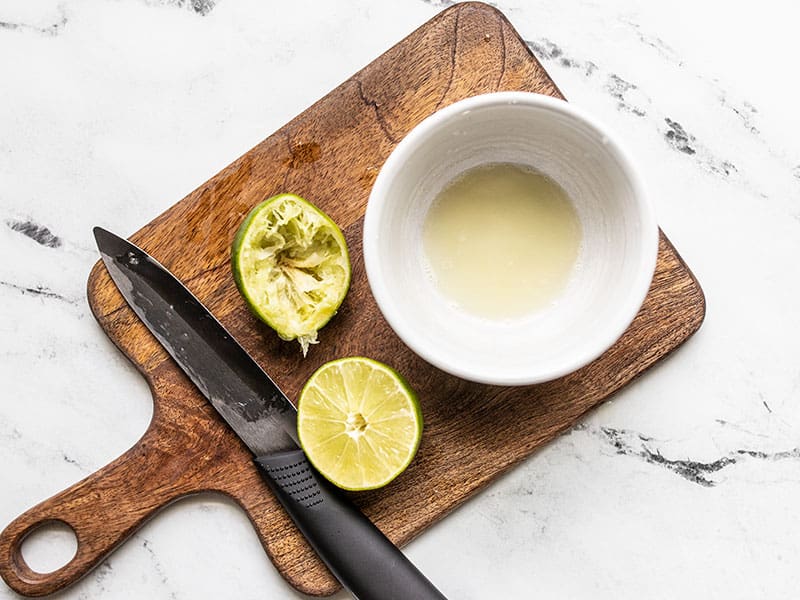 First juice the lime. You'll need about 2 Tbsp juice. Roll the lime on your countertop while applying pressure before cutting it open to maximize the amount of juice you get from the lime.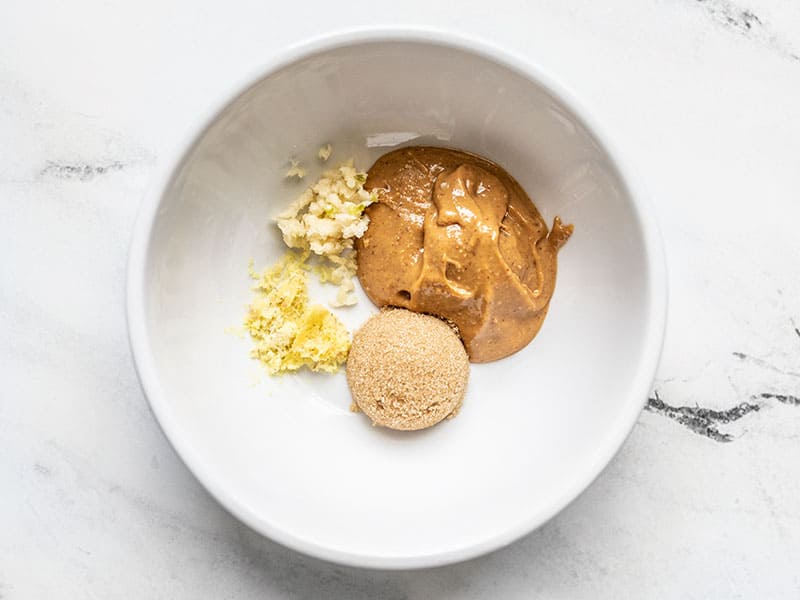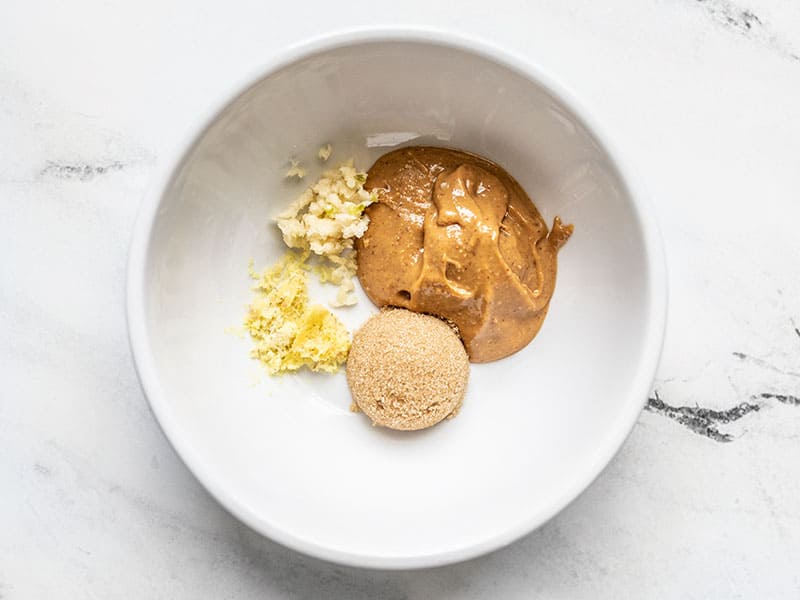 Combine 3 Tbsp peanut butter, 1 Tbsp brown sugar, 1 clove of garlic (minced), and about 1/2 tsp grated fresh ginger in a bowl or blender.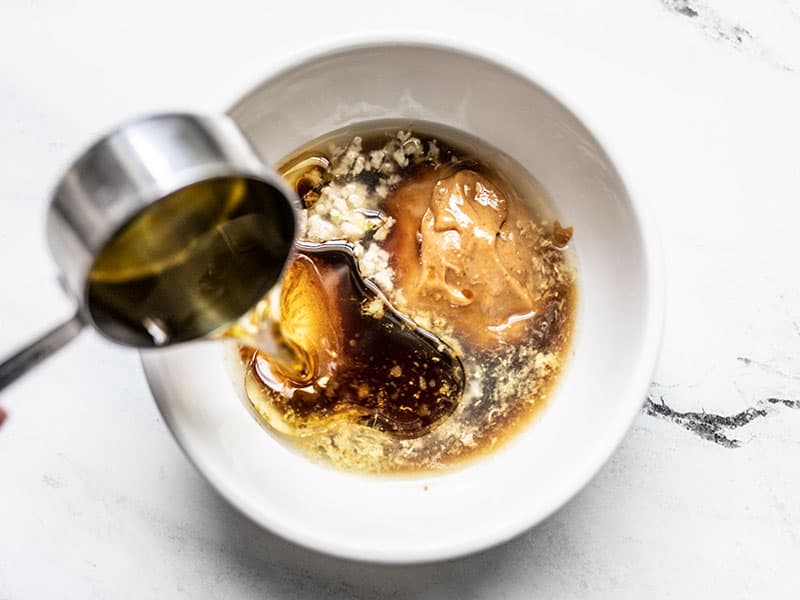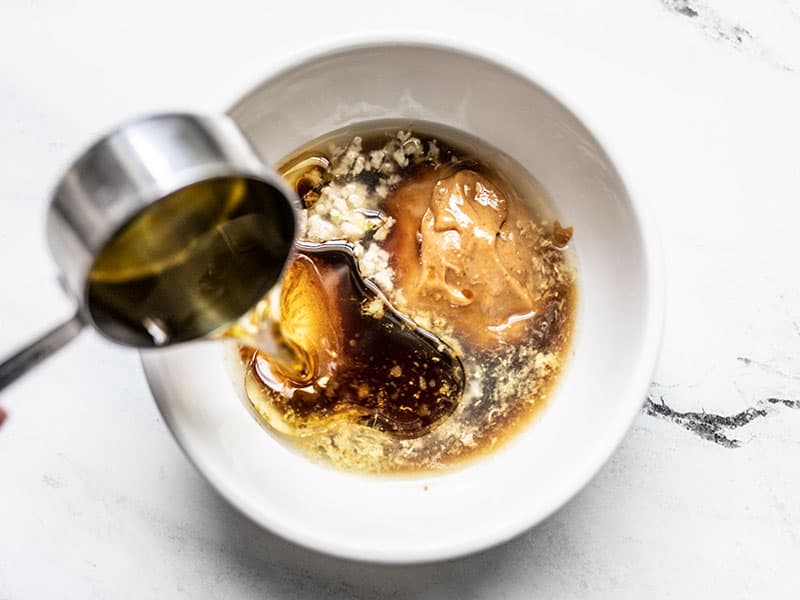 Also add the 2 Tbsp lime juice, 2 tsp soy sauce, and 1/4 cup neutral oil. I used avocado oil, but if you want a more budget friendly option you can use canola, vegetable, safflower, peanut, or grape seed oil.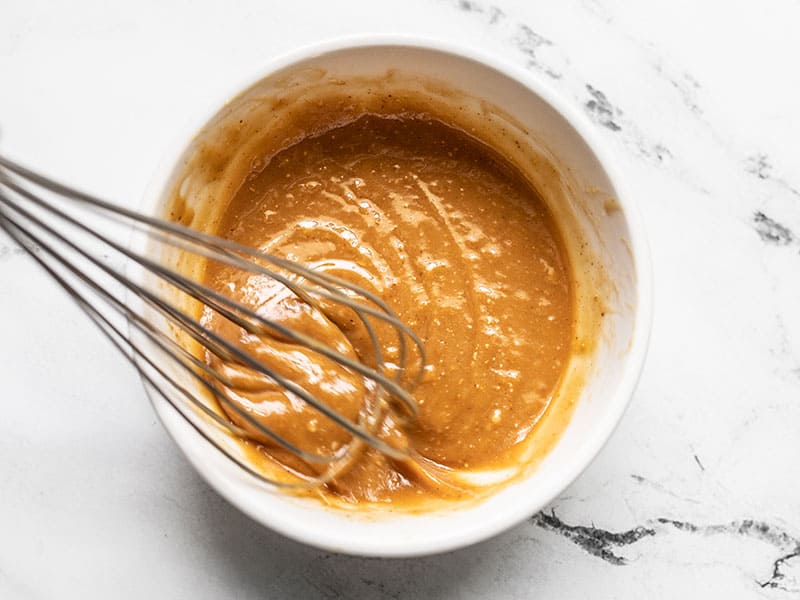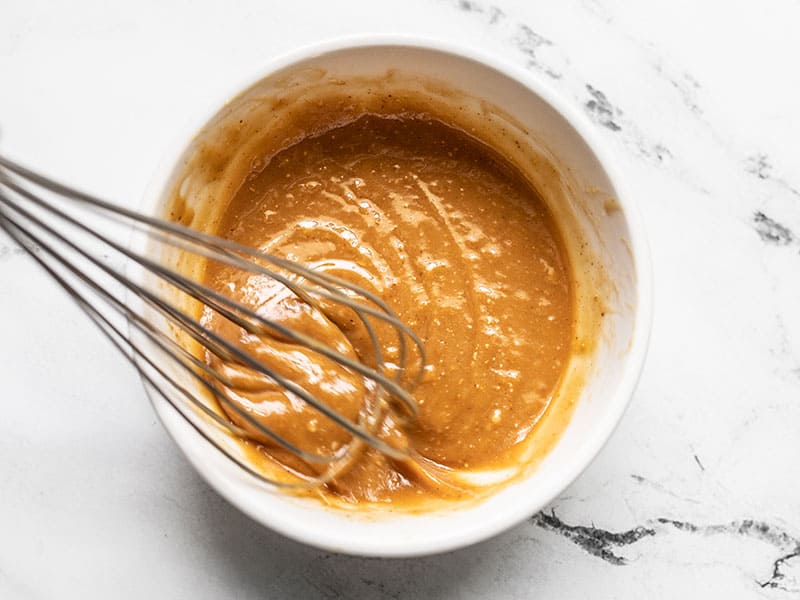 Whisk or blend the ingredients together until smooth. If you are whisking by hand it may look a little chunky at first, but keep whisking and it will form a smooth emulsion.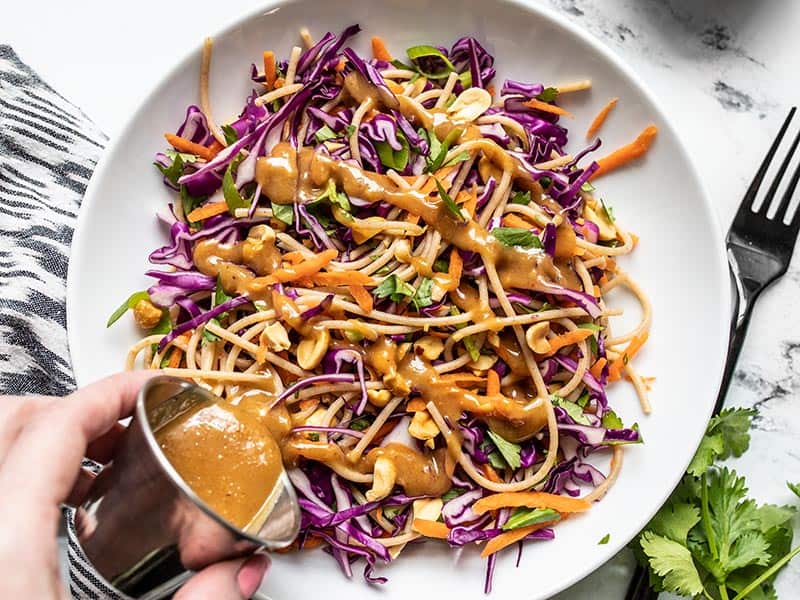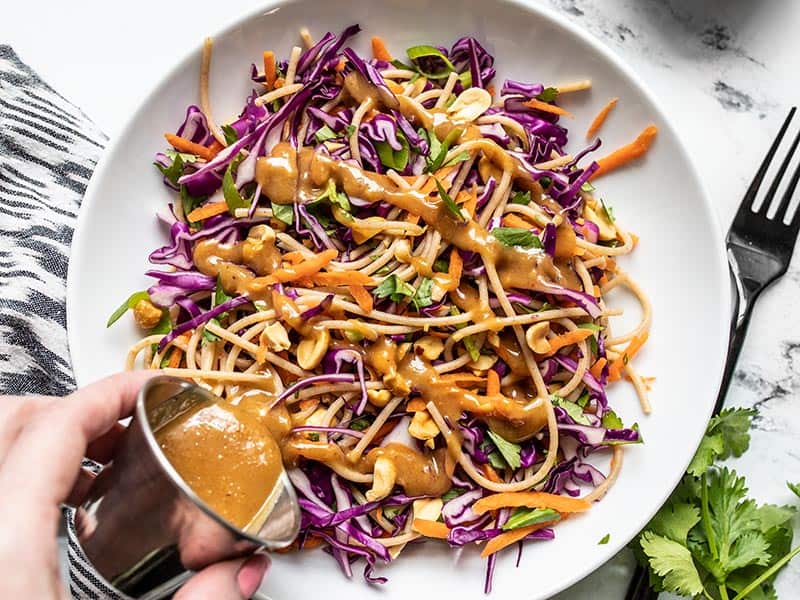 Use the peanut lime dressing immediately, or refrigerate for up to five days. I'll have the recipe for the salad in the photo above for you tomorrow, so stay tuned!