[unable to retrieve full-text content]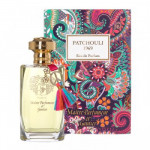 The history of the niche perfume house Maitre Parfumeur et Gantier actually is the history of niche perfumery in Russia. This brand was one of the first niche brands, along with Annick Goutal, Creed, Serge Lutens, L'Artisan Parfumeur, and Comme des Garcons, which appeared in Russia in the late '90s and early '00s. It was created by genial art-director Jean-Francois Laporte in 1988 after successfu…
Read full article: Patchouli 1969 Maitre Parfumeur et Gantier: Patchouli Against War! from Fragrantica Perfumes and Colognes Magazine.