Oud de Robert Piguet: Brand Image Is Above All
FFOL Editor 1
The combination of the incompatible. How can the word "oud" (the resin of an endangered and rare aquilaria tree of Southeast Asia) and the French perfume house Robert Piguet be in one sentence? The Oud de Robert Piguet perfume was really launched in 2012 in Nouvelle Collection Robert Piguet (and even gave birth to a couple of flankers, that were reviewed by our colleague, Miguel).
Even before sniffing the perfume, this verbal oxymoron provides an amazingly productive field for speculation. Will Robert Piguet create a polished European face for this resinous, tropical animal? Will an injection of natural oud oil into French perfume structures create an even more ferocious perfume than Bandit? It turned out to be neither. The aroma of Oud de Robert Piguet has remained the strict and prim European perfume of Robert Piguet, without even touching real oud oil at all.
This name is misleading customers because it contains only an incense and woody theme that is close to an oud note. People who are unfamiliar with the smell of natural oud oils, once having smelled the top notes of Oud de Robert Piguet, would argue that oud was used in a part of Salina Laboratorio Olfattivo, Yatagan Caron, and especially M/MInk Byredo. Even in Chanel No 5 and Pikovaya Dama Xerjoff there is a little bit of oud oil at the beginning. The top notes are so fresh, resinous-aldehydic, and incense-y…no animalic note has been there.
Its transparent, citrus freshness even has some kind of bay, coniferous, and marine shades, making it a real male presence. It has a bit of saffron bitterness with aromatic herbs and pine needles, just a little bit to tint the resins. (Attention! There is much more saffron on the paper blotter than on my skin!) Many green, aldehydic chypres of the past started like that. We remember that the divinely ferocious beast Kouros YSL also did not immediately manifest its wild nature, starting with aldehydes, oranges, and spices; therefore, we should wait for some time.
Further, perfumer Aurelien Guichard decided to soften the white, aldehyde-incense start of Oud de Robert Piguet with the help of two Middle Eastern resins, myrrh and styrax. This added a suede-like softness to an incense theme, but this had almost no effect on overall cleanness and puritanism. Even patchouli in such a snow-white environment at first appeared modest, like someone managed to wipe their feet somewhere so as not to bring in some dirt. Of course, then patchouli unfurled greatly, in full growth, bringing wet woods and a bitter smell. So often, patchouli in the formula makes a "moldy cellar" smell in it. Yes, clean, moldy, and with aldehydes! Rich, cool, courageous, weighty…But, well, this again is not oud!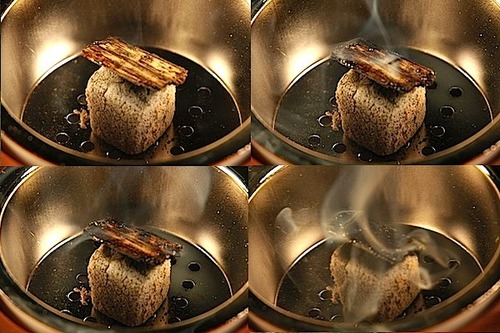 I had to wait for a very long time to smell something similar to a warm, woody, hay-like stable. I didn't find it on the blotter at all, but on hot skin, and warming up with wet breath, I managed to sense a faint animalic glare. The shade, similar to an accord of musks, Atlas cedar, costus, and para-cresol, it seems to me, is still not oud oil, but some animalic base. Maybe some variation of an Animalis base theme. (The one that makes Coeur de Oud by Maison Incens so, mmmm, intense and special, and the one that makes Neroli Animalis correspond to its name.) Not because I have a gas chromatograph instead of a nose.
The usual logic is to imagine that someone has purchased expensive raw perfume materials, made the fragrance with it, and named it after these raw materials. Let's agree that there is no sense in hiding expensive raw materials. On the contrary, you need to push it forward, decorate its advantages, increase it with various olfactory lenses, and try to minimize the drawbacks somehow!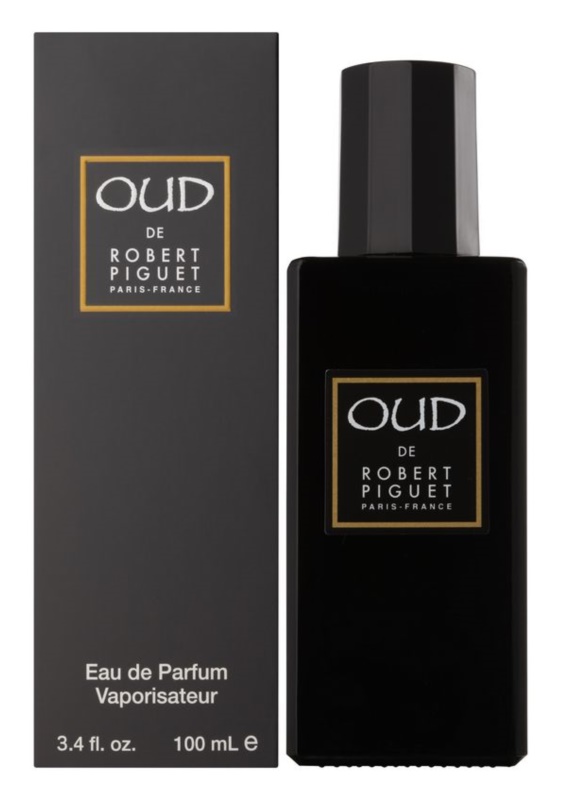 As an "incense-n-patchouli" fragrance with aldehydic frame, Oud de Robert Piguet is an excellent perfume; it's really great, and more masculine than feminine. As an oud perfume, it's definitely out of its league, and one should instead use pure oud oil straight from India, Cambodia, Thailand, or Vietnam, or some of the oud attars from the Gulf countries.
Top note: Saffron;
Middle notes: Pine Balsam, Styrax, and Myrrh;
Base notes: Oud, Patchouli, and Guaiac Wood.
| | |
| --- | --- |
| | Sergey Borisov has been involved in perfumery since the early 90`s when he had his own perfume-devoted program "Close to Body" on Krasnoyarsk radio (1993). As a perfume enthusiast (known as moon_fish), he became famous in Russia for his translation of Luca Turin's Perfume: Le Guide. He made a career as a fragrance journalist and contributed to distinguished magazines such as GQ, Vogue, Elle, Cosmopolitan, Interview, Forbes, Allure, Robb Report, Flacon, Departure, RBC-Style, TSUM-Magazine (2008-2016). His own online columns for RBC-Style.ru, Vogue.ru, and GQ.ru (2006-2015) have earned him international recognition and an invitation to be an editor for the Russian edition of "The Little Book of Perfumes" by Luca Turin & Tania Sanchez. Sergey Borisov was invited as a speaker at Esxence 2012 (Milano) and Intercharm 2015 (Moscow). In 2013, Sergey joined the Fragrantica team. |