The question "What is a fougère?" would hardly puzzle even a novice fragrance aficionado.
Everyone is certainly aware of Houbigant's legendary fragrance called Fougère Royale that came out in 1882 and became the "forefather" of an entire fragrance type that is incredibly vast: Even today, well over half of all fragrances produced for the male audience can be classified as fougere.
You certainly also know well that any fougere must always feature a lavender accord and the note of tonka bean (coumarin). However, let us nevertheless look at the transformations of the fougere accord in perfumery in greater detail and see how it has been changing throughout the 137 years of its existence.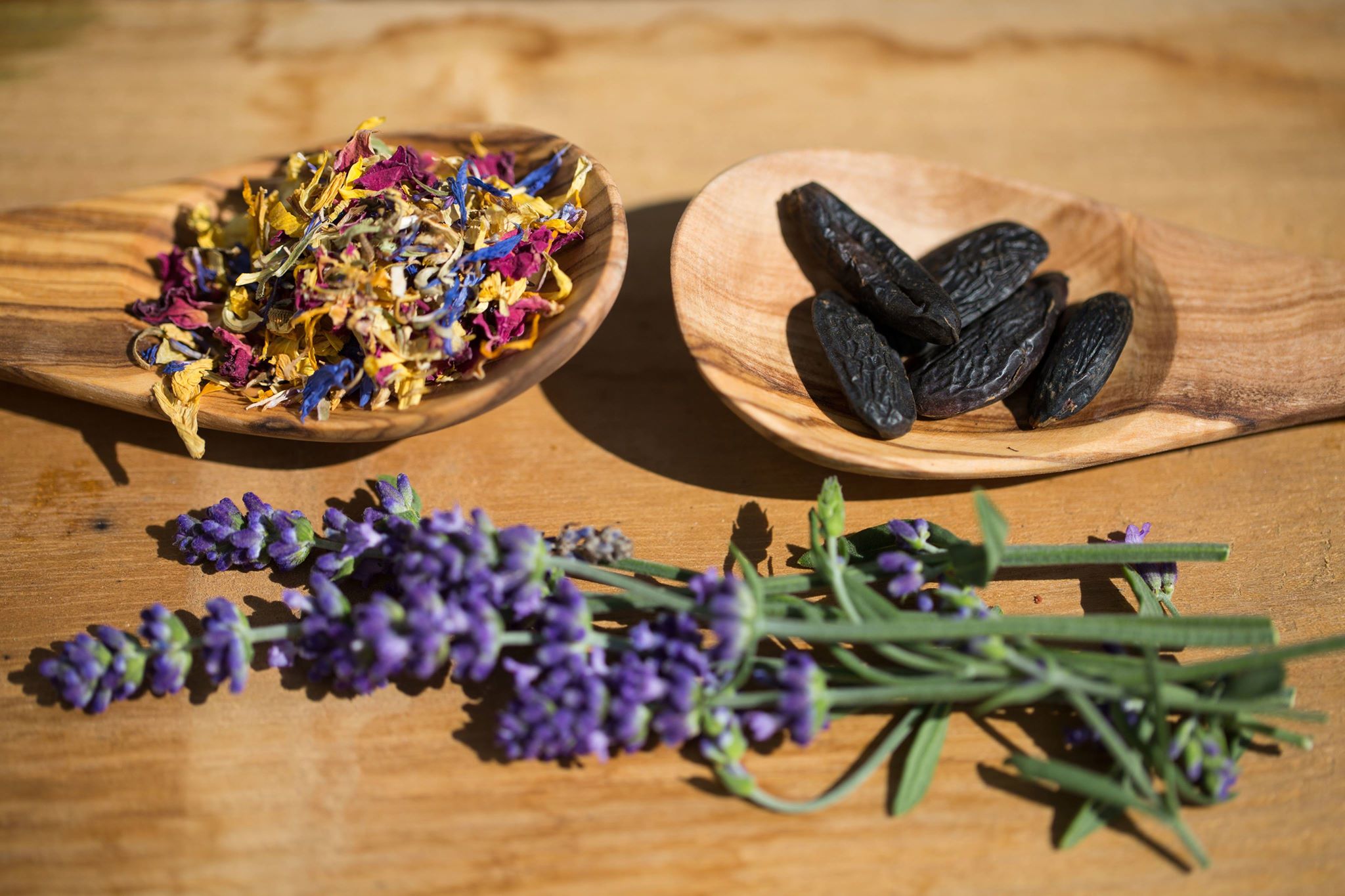 The utmost important, essential role in Fougere Royale is played by coumarin, which is nearly always praised as the first synthetic material ever used in perfumery.
In 1868 British organic chemist William Henry Perkin, Sr. first synthesized coumarin by heating salicylic aldehyde together with acetic anhydride. In 1877 Friedrich Wöhler modified Perkin's chemical reaction, which in turn made industrial production of coumarin possible.
According to the idea of Paul Parquet, the perfumer behind Fougere Royale, the whimsical accord consisting of lavender, coumarin, and oakmoss was supposed to remind people of the scent of fern (fougère is the French word for "fern"). In my native language, we use the word fougère, albeit written in Cyrillic, as the fancy, now somewhat archaic equivalent of the word combination "wine glass," and this stems from the name Fougères, a French town where they used to produce glassware and, as you might have guessed, which was most likely called that way in honor of the fern plant.
It would be an exaggeration to say that ferns are devoid of scent because some of them are quite fragrant, e.g. the fragrant wood fern (Lat. Dryopteris fragrans). Certain fern roots are used for the making of extracts, but the latter are only used for medicinal purposes.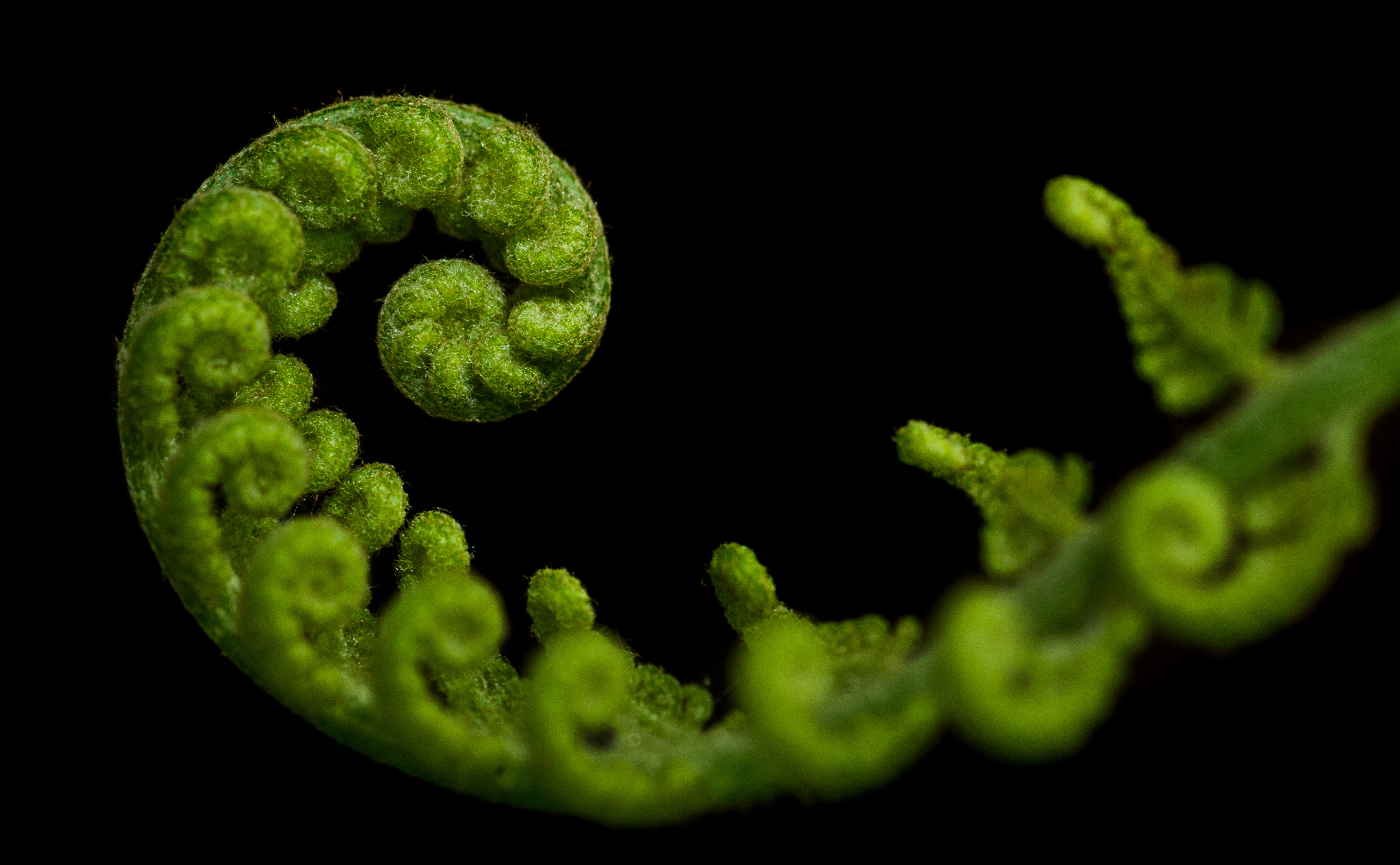 The Slavic legend of "fern flowers" is a quite interesting one: Fern flowers certainly do not exist, because they are not flowering plants (angiosperms).
Now ferns (Lat. Polypodiophyta) are isolated into an independent division of plants, along with flowering, gymnosperms (these include conifers), mosses, horsetails, and moss.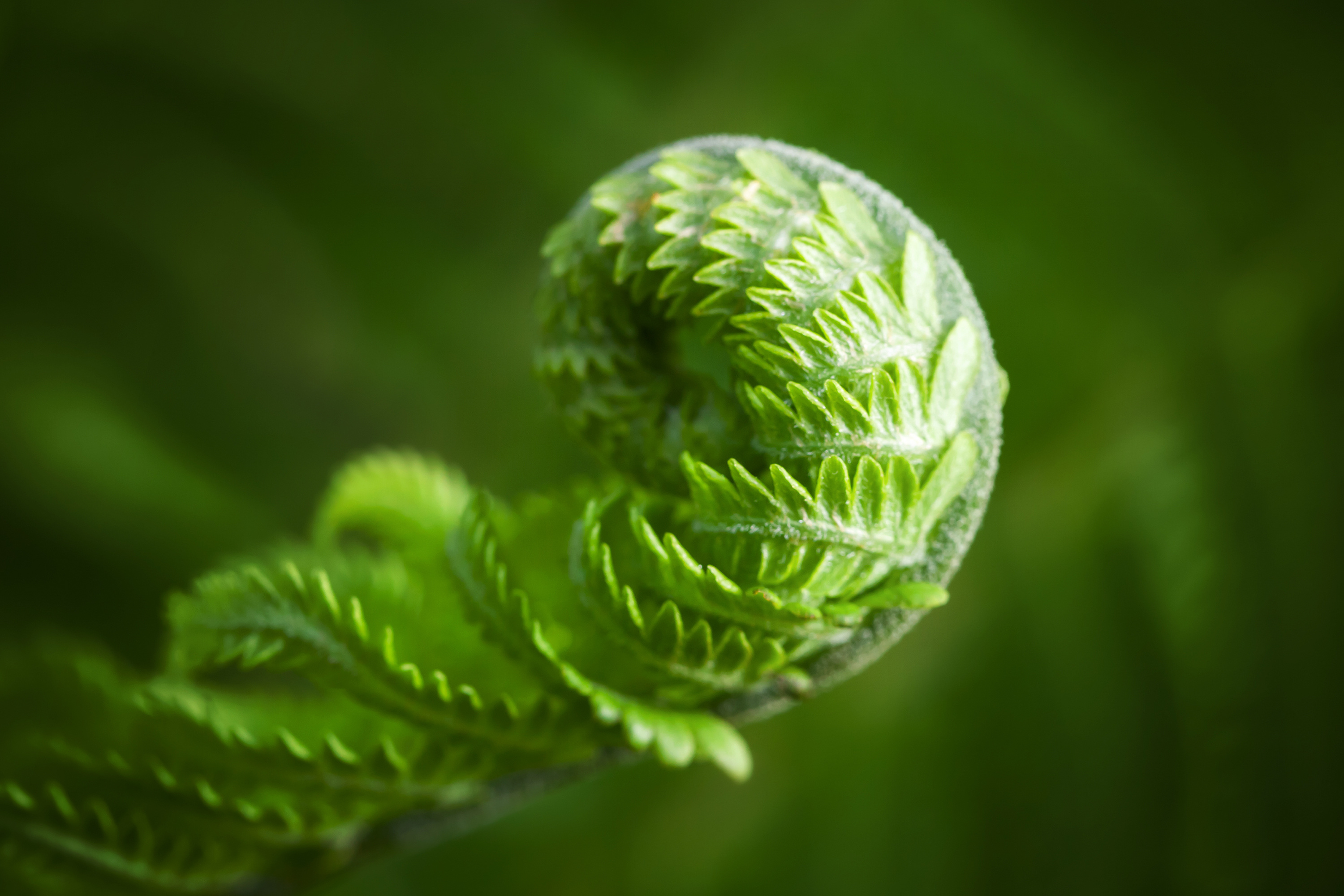 Since coumarin was the first synthetic material used in perfumery, the other components of Fougere Royale were likely natural: The top note features lavender and citruses (bergamot and orange), the heart comprises clary sage and a rose-geranium accord, while the base offers us oakmoss, vanilla, and musk.
Fougere Royale's formula has gone through many changes, and in the 1950s, the fragrance was simply discontinued; however, later there were several semi-successful attempts to bring it back. The version that is now available in stores was created by Rodrigo Flores-Roux in 2010.
Fougere Royale's success was cemented by Guerlain's launch of Jicky in 1889. By that time, other synthetic materials had become available, vanillin being the most important one. It is traditionally thought that vanillin was used in Jicky for the very first time. (It also features natural vanilla, because the two are not mutually exclusive.) Jicky also contains linalool, albeit the natural isolate, not the synthetic kind.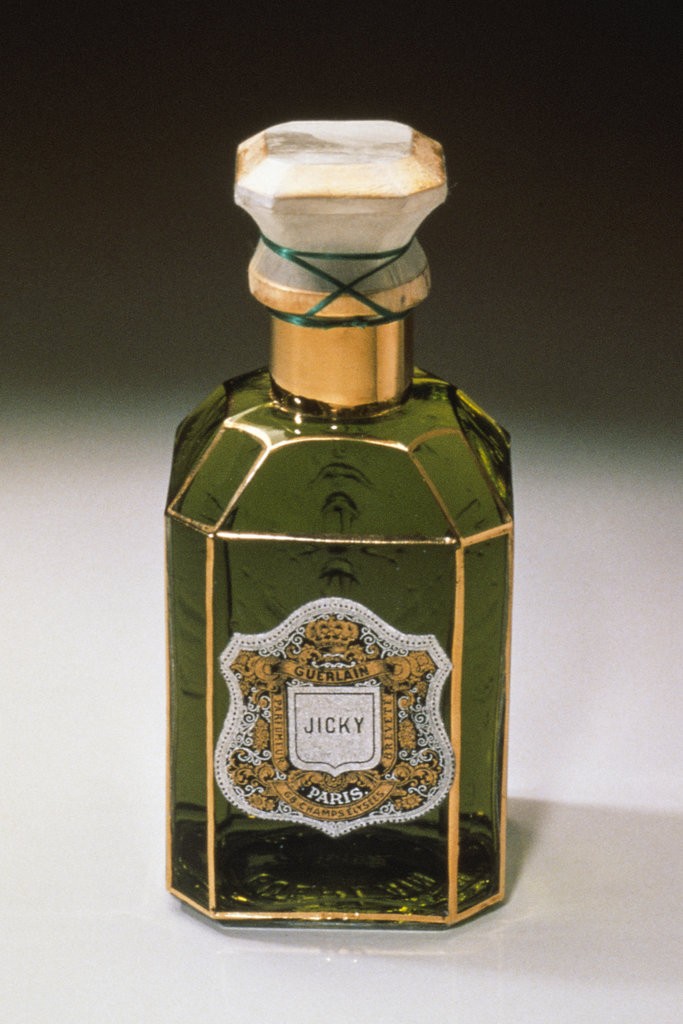 It one looks at the vital differences between Fougere Royale and Jicky, one can notice that the latter features rosemary instead of sage, while jasmine replaces the rose-geranium accord; there is also a noticeable undertone of cinnamon, while the base, in addition to the aforementioned vanillin, features benzoin, the "signature" iris and sandalwood from the Guerlinade, a generous dose of civet, some vetiver, but no oakmoss.
Basically, it is a completely different fragrance: Fougere Royale and Jicky probably have just the lavender-coumarin theme in common. Even though Jicky has made it to the present, the fragrance has had a rough ride of a life: In the 1960s, the formula lost the photo-toxic bergamot, and in the 1980s, it was stripped of the musk-ketone and lost its natural civet component soon after that. Thierry Wasser has worked hard at recreating the original fragrance. Today the musk group of notes consists of modern raw materials, and many tend to consider the current version of Jicky as a fragrance that is much closer to the original than, let's say, Jicky from 15 years ago.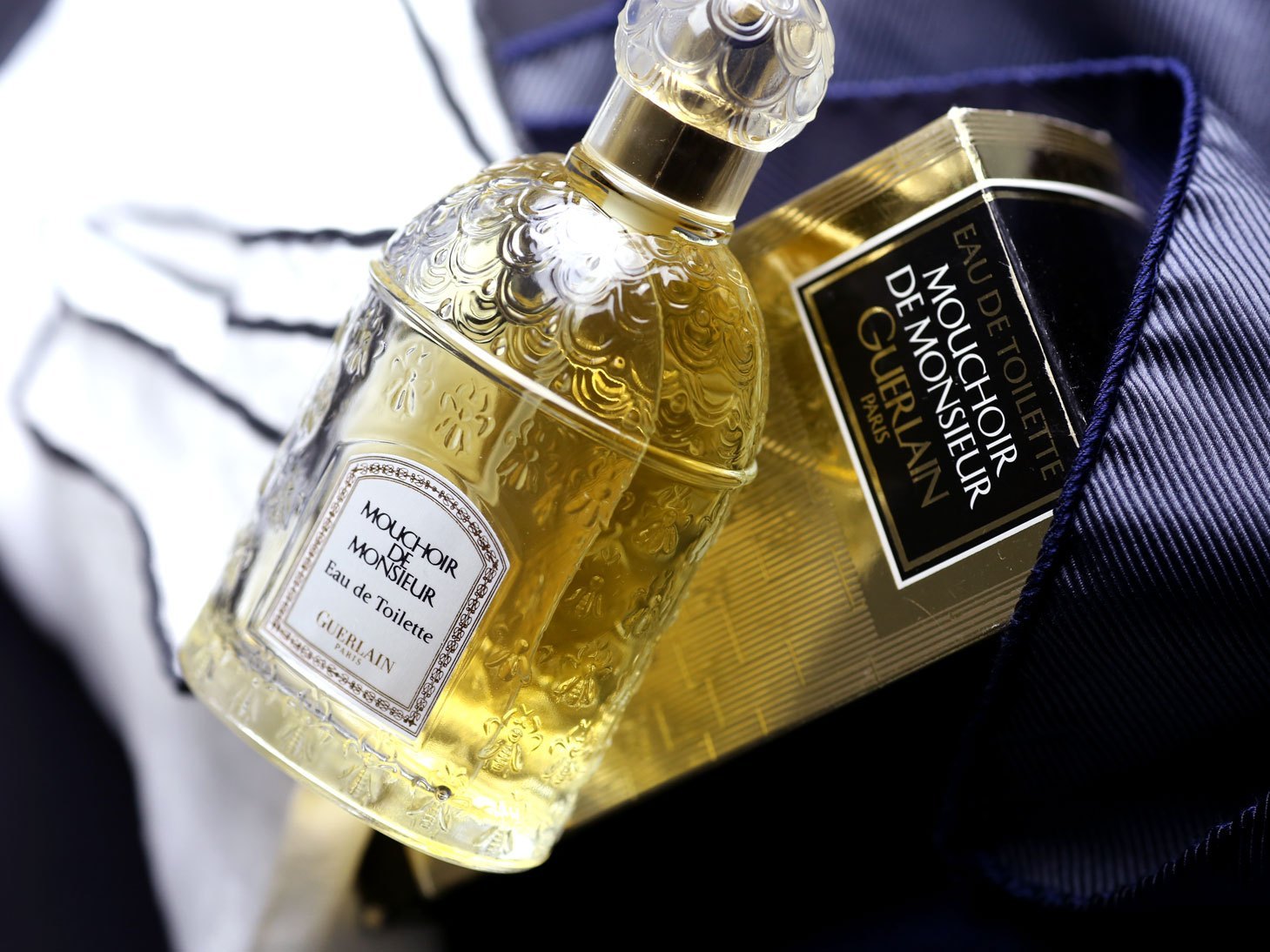 In 1904, Guerlain launched their Mouchoir de Monsieur, which was probably even closer to Fougere Royale, as it had both the rose and the oakmoss. Additionally, there were verbena and patchouli (which is, just like lavender, a plant from the Lamiaceae family; this is hardly a coincidence). For a certain period of time, the fragrance would become the golden standard for fougeres.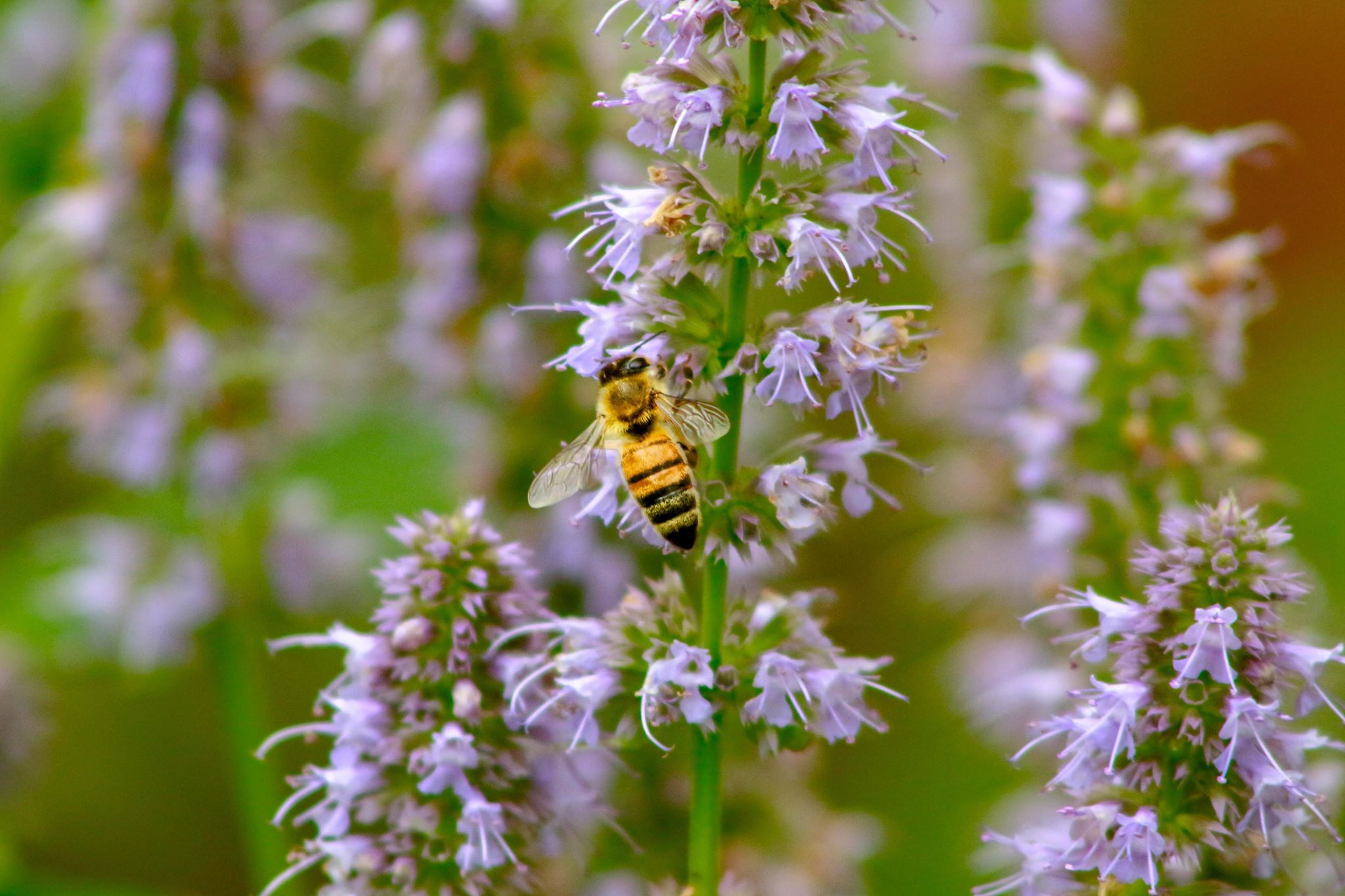 The concept of fougeres would gradually get its recognizable features: Citruses in the top note (or verbena which is also perfect, like in Monsieur de Givenchy from 1959), lavender (accompanied by sage, rosemary, mint, and other lamiaceae plants), the heart would nearly always feature geranium (as well as orange blossom and/or rose, jasmine, and ylang-ylang). Optionally, there would also be spices (cinnamon, cloves, pepper), while the base consisted of coumarin (augmented often by vanillin, heliotropin, and, less commonly, benzoin, labdanum, or other aromatic resins), oakmoss, woody raw materials (patchouli, vetiver, sandalwood), iris (ionones), musks, and animalic components.

The fougere frame turned out to be quite flexible: It can be stretched in nearly any direction without fear of ruining it, adding additional secondary components if desired.
In Caron Pour un Homme (1934), for example, the focus is shifted towards lavender with a vanilla-amber base, while the rest of it is quite perfunctory. Many decades after, the "super lavender" fougeres are still popular, with new arrivals appearing all the time. Take, for instance, last year's Frederic Malle Music For A While.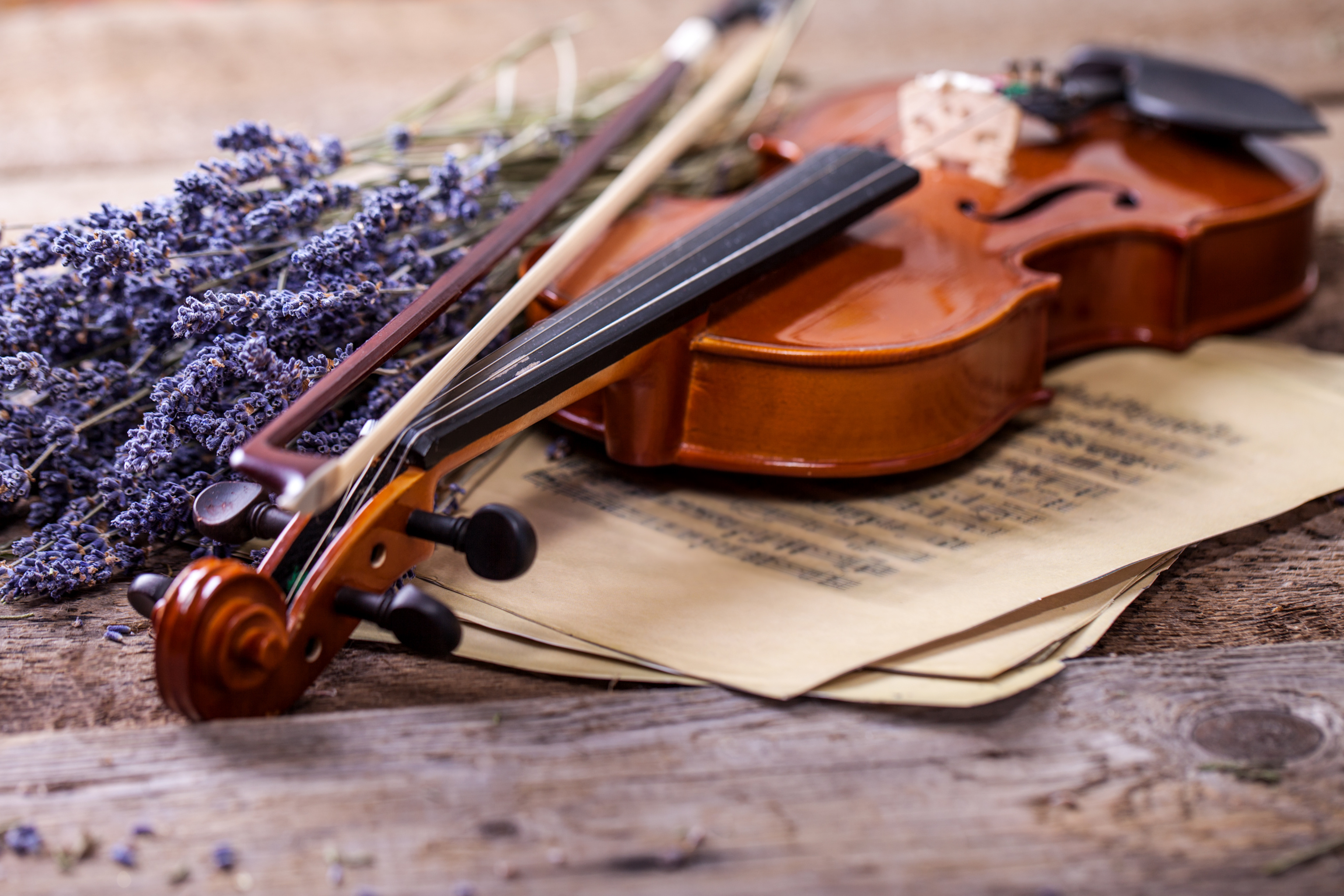 In the cheerful and very Italian Pino Silvestre (1955) the classic fougere fragrance was blended with tantalizing basil (also featured in Jicky), as well as some evergreens.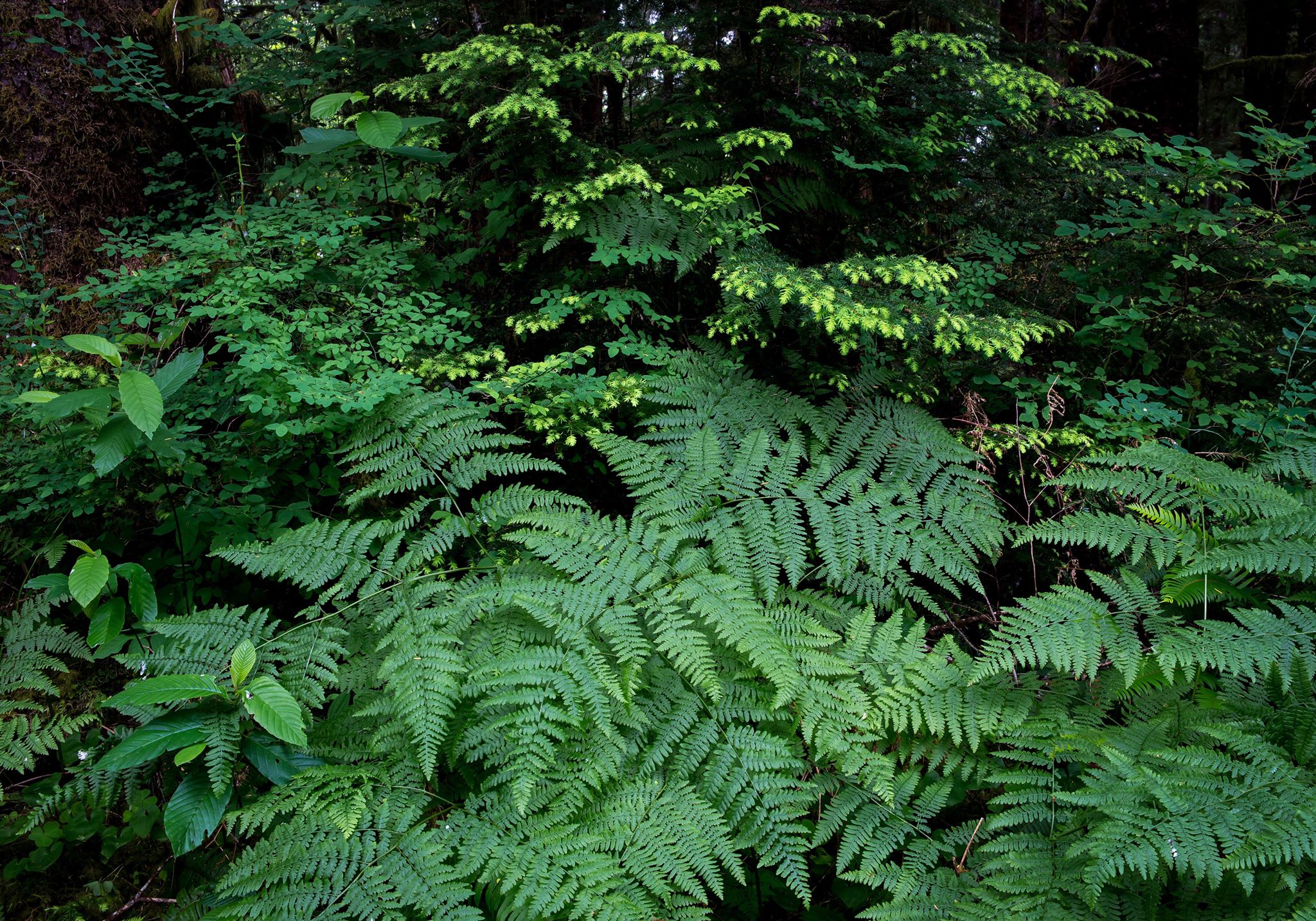 The territory of perfumery fougeres borders with other classic perfumery genres. If you enhance the citrus and aromatic groups to the max you will end up with a classic cologne, while accentuating the woody-labdanum, patchouli, and moss accords lets you approach chypres, and the shifting of the overall balance in favor of vanilla, balms, and spices will result in an oriental fragrance. Any classification is certainly quite suppositive, for there is a great number of in-between cases out there.
---
That said, I have to mention another very important component of the fougere accord that I can no longer withhold from you, namely salicylates.
A well-known French chemist named Auguste George Darzens (who, coincidentally, was born in Moscow, Russia, in 1867) worked for the oldest known Parisian house of L.T. Piver from 1896 to 1920.
He discovered and brought to production a number of odorants that were basically the first captive materials, which in turn allowed L.T. Piver fragrances to remain unique in their day. The first substance discovered by Derzens was isoamyl salicylate, the fragrance of which was poetically described by its creator as "reminiscent of a flowering clover field heated by the warmth of the sun in August."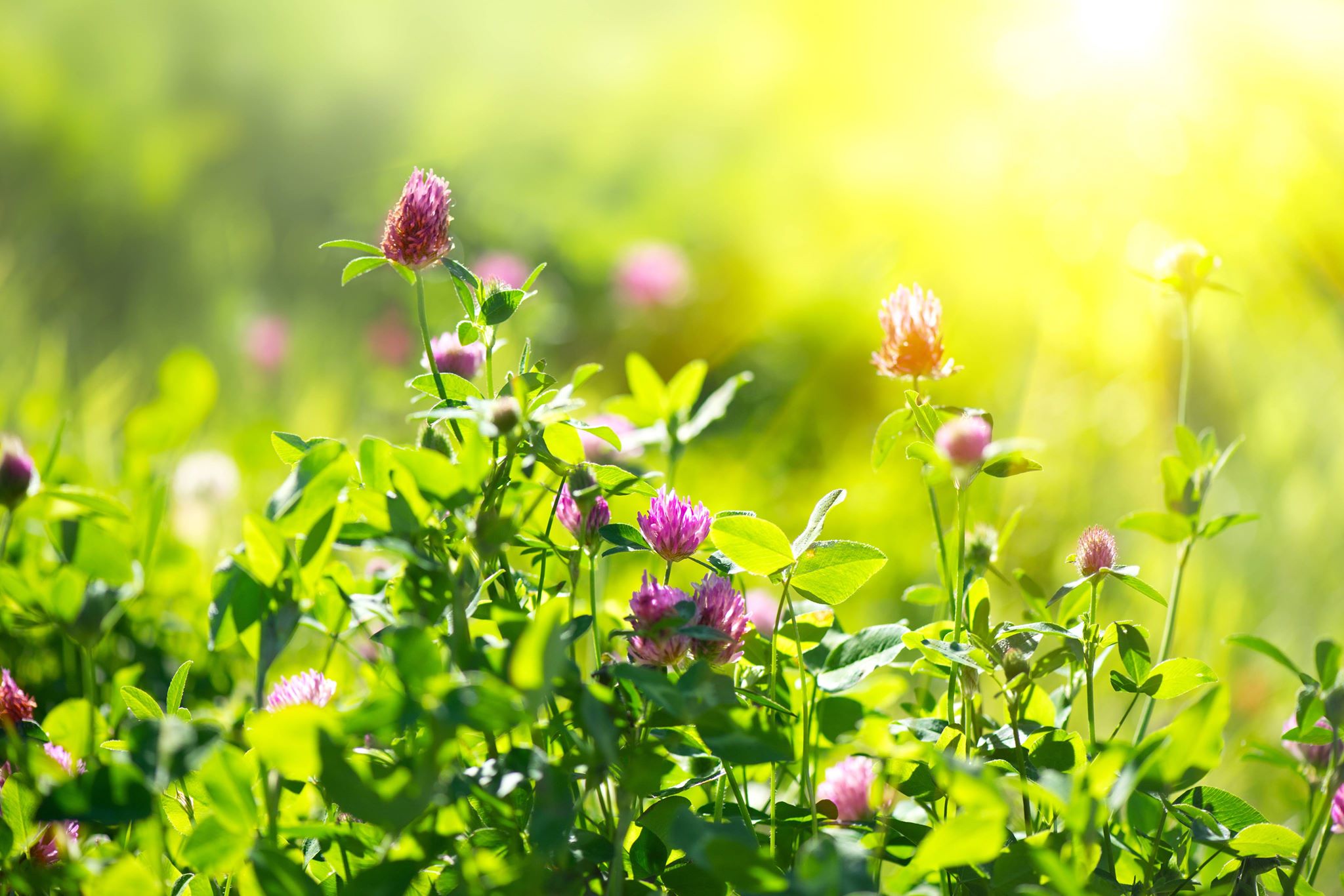 Salicylates are a very important part of the classic fougere accord: It can be the aforementioned isoamyl salicylate or its relative hexyl salicylate or the more balsamic benzyl salicylate; it can also be micro-quantities of the green and somewhat medicinal methyl salicylate (by the way, some varieties of fern do contain it, but wintergreen essential oil contains the biggest amount of it), plus their many combos.
Talking about the fougere accord in his famous book, Steffen Arctander gives many materials as examples, but summarizes that salicylates, coumarin, and oakmoss would be enough to create the fougere effect. He instantly corrects himself saying that even just salicylates and moss would be enough — it's a checkmate, so to speak!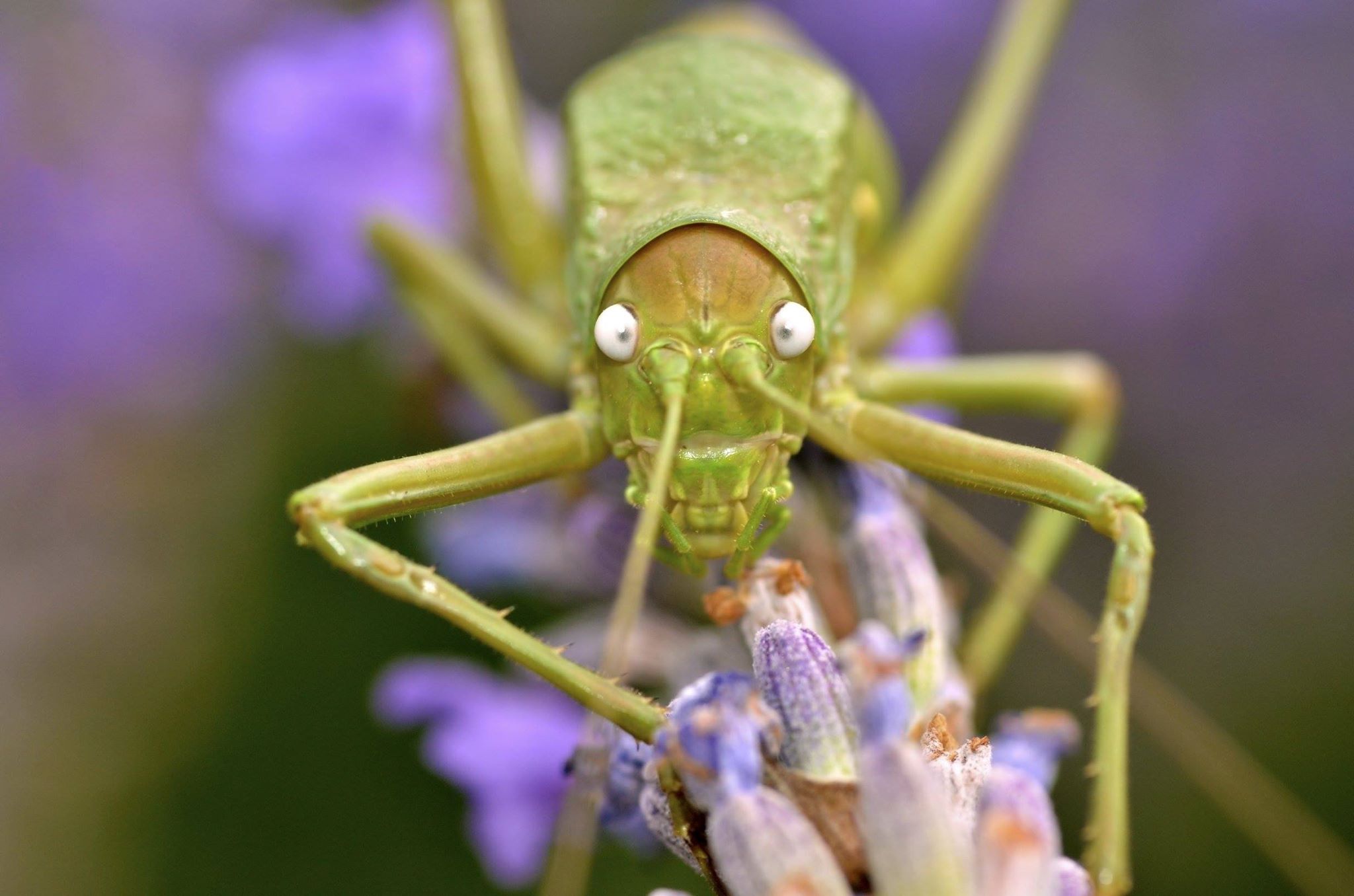 It would be insane to try and list all of the existing fougeres, even if one attempted to name just the classic ones, for there are indeed so many of them. Let me name just a few for you here:
Monsieur Rochas (1969): tart green galbanum in the top note, spicy accord augmented by chamomile and cardamom in the heart and base;
Paco Rabanne Pour Homme (1973): a near-perfect fougere for that decade, where the earthiness of patchouli is sweetened by honey notes;
The prim and proper British Geo.F.Tumper Wild Fern (1977) and Penhaligon's English Fern (allegedly from 1911);
Azzaro Pour Homme (1978): aniseed and leather notes;
An even more leathery Van Cleef & Arpels Pour Homme (1978);
Christian Dior Jules (1980) that features a bright sagebrush note and some evergreens;
Cacharel pour l'Homme (1981) with a tart nutmeg note (just one star and a strong personal dislike from Luca Turin);
YSL Kouros (1981): a fragrance that is so inexcusably animalic for the realities of today;
The intricate Givenchy Xeryus (1986) and its flanker Givenchy Xeryus Rouge (1995), which can probably be considered as two of the first gourmand fougeres which are to come much later (read below);
Speaking of the rather recent ones, there are YSL Rive Gauche Pour Homme (2003) and Maison Margiela At The Barber's (2014) that seem to quote the former.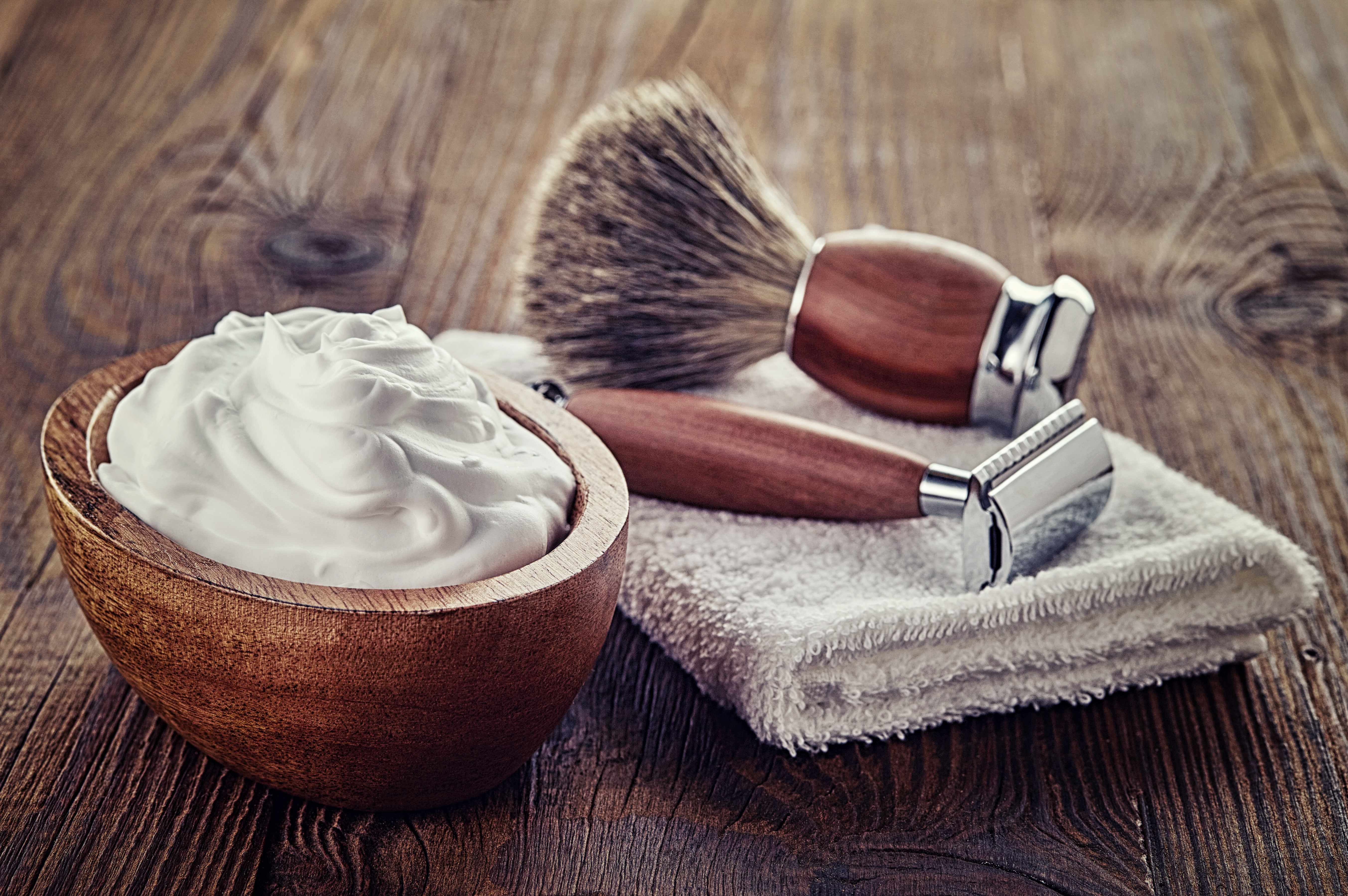 ---
Let us rewind the tape of time a bit and look at Guy Laroche's Drakkar Noir from 1982. At first look, it is a typical fougere for that time with its "pyramid" rendered in the style the more, the merrier: the citrus group with verbena and lavender (plus rosemary, basil, mint, and sagebrush), juniper and angelica, spices, woody accords (patchouli, vetiver, sandalwood, conifer trees, oakmoss, resins).
However something else was the most important thing there, though; it was Drakkar Noir where we first encountered a generous dose of ambroxane, the key odorant of ambergris, a rather costly component at the time. The opening citrus-lavender group was augmented with dihydromyrcenol, a fresh citrus-floral material note of lime, bergamot, lavender, and and an overall "cologne" personality.
There was 10% of dihydromyrcenol in Drakkar Noir, while in smaller quantities it could be found, for instance, in the aforementioned Azzaro Pour Homme. (IFF started producing the substance as early as 1966.)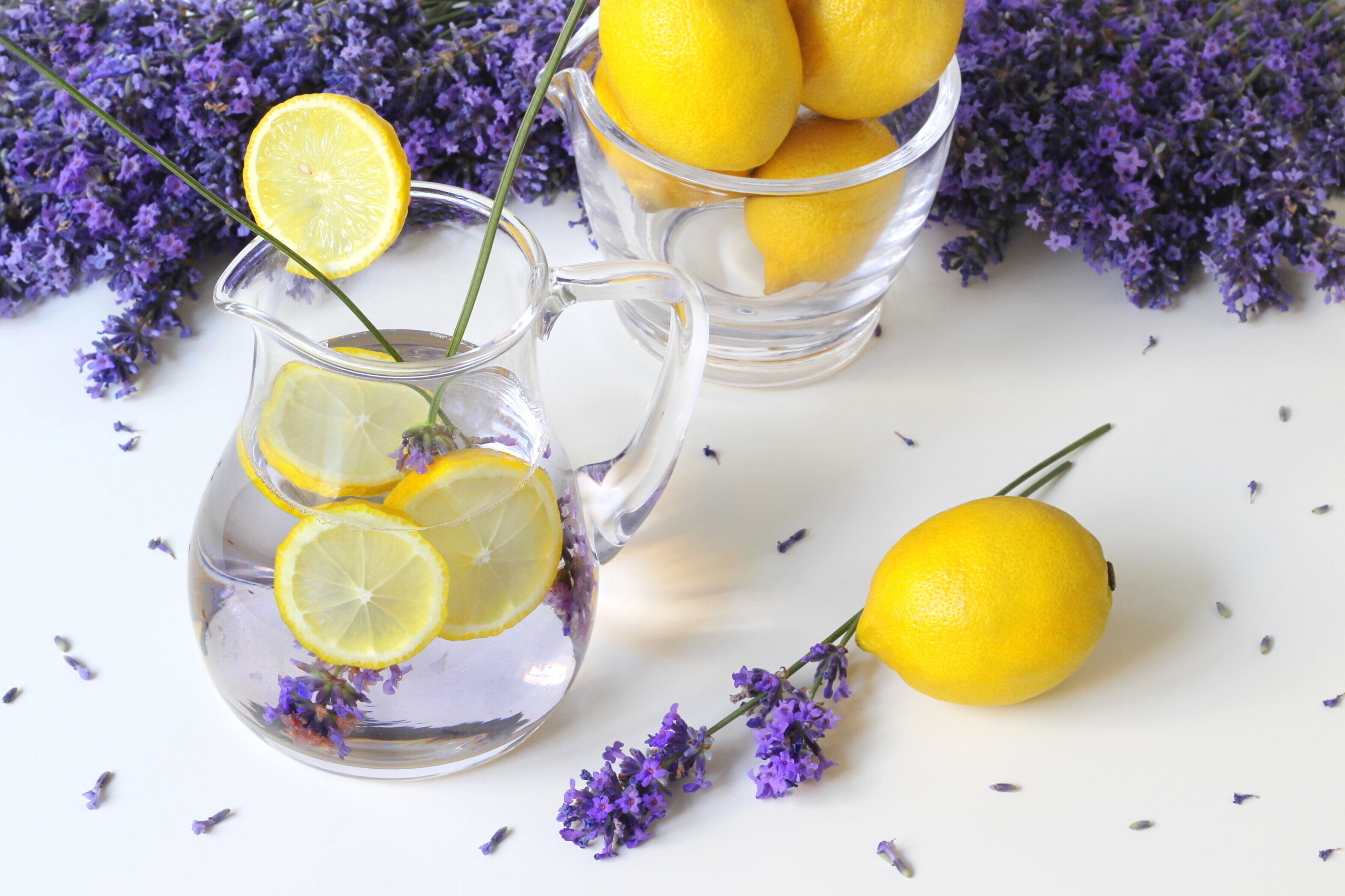 It was roughly around that time when a new standard for the "shaving foam fragrance" was shaped, and it is largely relevant to this day. If one requires in-your-face masculinity, it is easily reached by building an accord based on coumarin, ambroxane, "mossy" evernyl, and the woods-on-steroids timberol.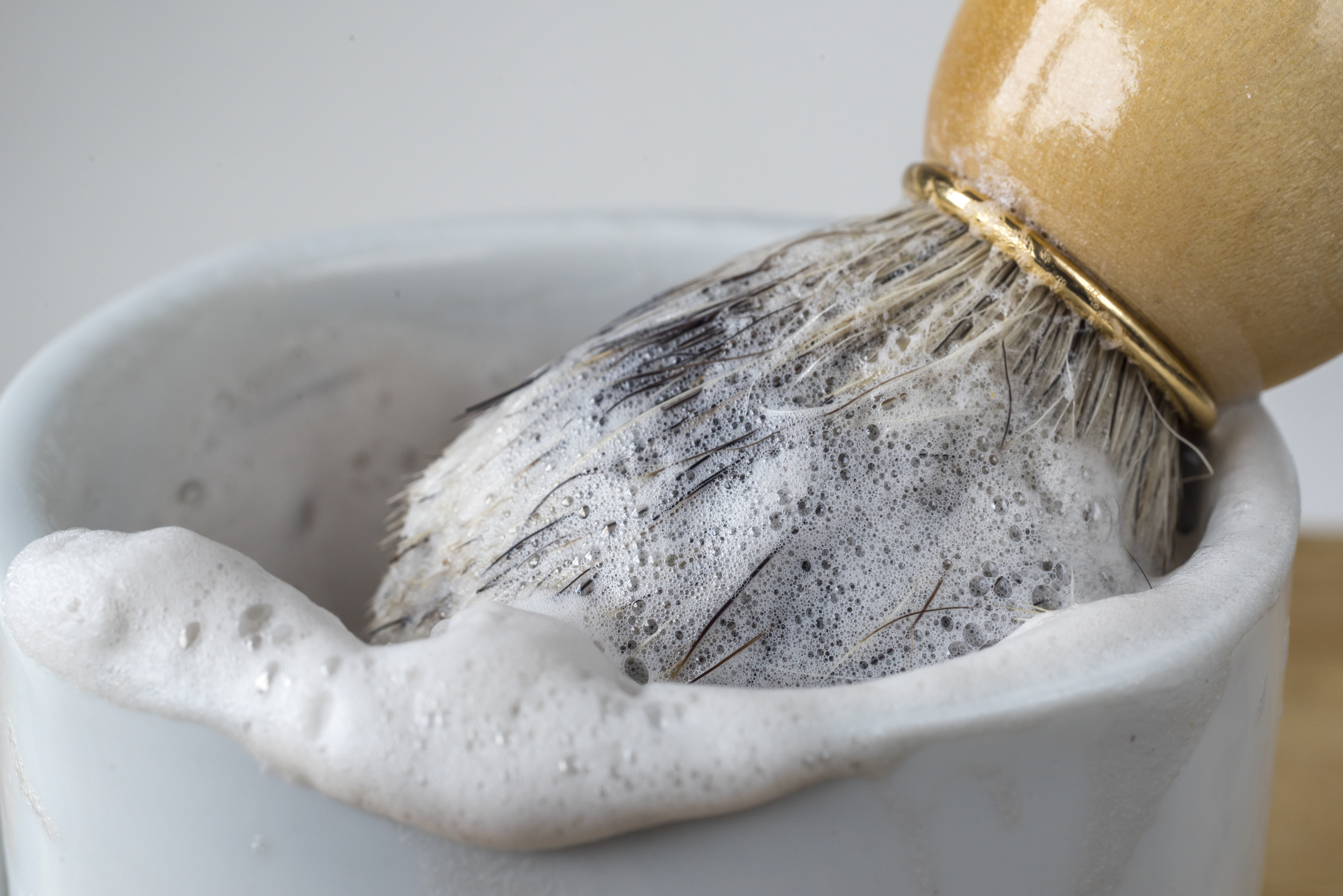 In 1988, a truly revolutionary step was taken by Pierre Bourdon, who completely revised the entire fougere concept, dropping everything that was excessive or outdated. That is how Davidoff Cool Water appeared.
In that fragrance, a crazy amount (about 20%) of dihydromyrcenol is responsible for the citrus-lavender, the former is supplemented by allyl amyl glycolate (a fruity-metallic scent resembling canned pineapples), and some green-galbanum neobutenon alpha. (Firmenich started producing it in 1973, while in 1974, Dynascone appeared and had a somewhat different isomeric composition.)
Bourdon left the geranium-based floral theme intact, but he significantly reduced the woody group, taking out patchouli, leather, and everything too austere, accentuating the ambroxane and highlighting it with sandalwood and evernyl instead.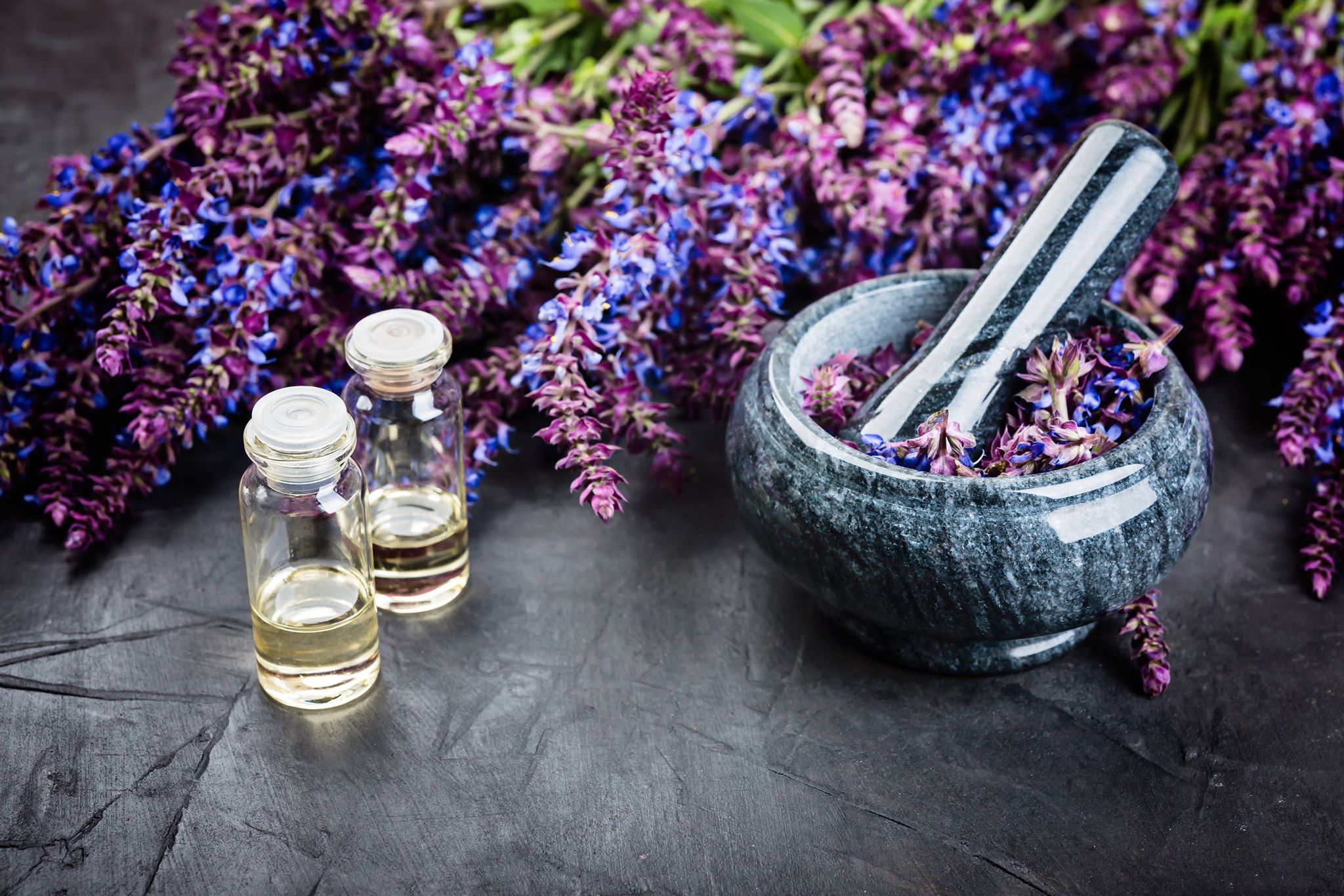 The new fougere format proved extremely fortunate. The success of new aquatic fougeres was further cemented by Chanel Égoïste Platinum (1993). Replicas and clones of both Cool Water and Égoïste Platinum can be easily found to this day, even among niche brand products. The aquatic fougere trend continued to develop independently, and here let me just mention Givenchy Insensé Ultramarine (1994), that I had once told you quite a bit about.
Overall, the dihydromyrcenol+ambroxane accord turned out to be no less attractive than lavender-coumarin; it was instantly replicated, and you can also easily encounter it in products that do not belong to the so-called "male" fougere genre, e.g. in the amber-rose Dior Ambre Nuit.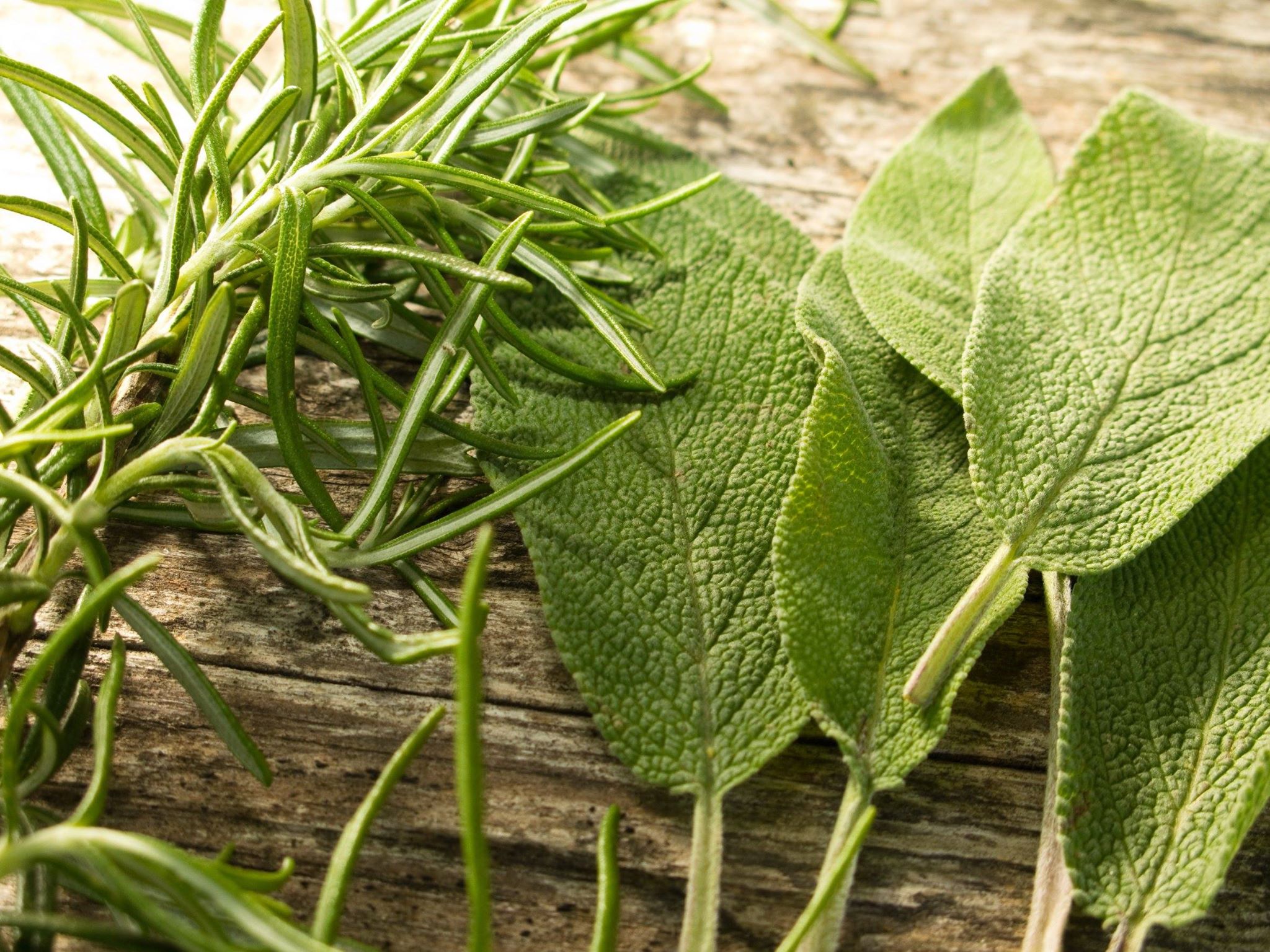 In the mid-1990s, other, more traditional fougeres were also appearing: In those, perfumers accentuated the spicy-aromatic and coumarin groups, but there was also a rather neutral white floral aquatic accord and some laundromat-like musks. It was certainly not the era of patchouli, rough leather, or animalic notes. Among those other fougeres, I can mention Nikos Sculpture pour Homme (1995) and Versace Dreamer (1996), while Penhaligon's Sartorial (2010) that came out much later is somewhat closer to the former in terms of personality.
[embedded content]
The first attempts to "propel" the fougere accord further in a sweet direction by intensifying the coumarin-vanilla group of notes were made quite a while ago: Givenchy π was launched in 1998, and one can feel the generous (especially for a male fragrance) dose of benzoin. In my opinion, only Daniela Andrier went even further with her Prada Candy.
The aforementioned Givenchy Xeryus Rouge is also rather sweet, and twelve years later Annick Menardo revisited the theme yet again when she was working on Diesel Fuel For Life Homme (2007) together with Jacques Cavallier. In that fragrance, the frame of an aromatic fougere is supplemented with the notes of raspberry, aniseed, and heliotrope.
However, after the second ethyl maltol wave, Diesel's flanker Diesel Fuel For Life pour Homme Spirit (2013) was sweet in earnest: Gourmand fougeres became the new standard. Take, for example, Guerlain l'Homme Ideal (2014) or Azzaro Wanted (2016).
[embedded content]
Fougere fragrances were historically categorized as male. In its time, even Jicky seemed too weird and avant garde, so it was preferred by men or emancipated women.
Up to a certain point, fougeres were very rarely made for women. (Even though Thierry Wasser has said that he does not believe in fragrances' gender identity, and I have to say that neither do I, so I fully agree with Wasser on that.) Lately, the situation has changed. First, in unisex/"genderless" collections, there appear some sweet lavender-vanilla fragrances (Killian A Taste Of Heaven (2007), Chanel Jersey (2011), Chanel Boy (2016)), and recently the theme became quite the rage, so lavender fougere fragrances now appear even in pink flacons adorned with bows and such. A shining example here would certainly be Mon Guerlain (2017).
---
Last year the house of Tom Ford decided to turn to the fougere theme once again, producing two fougere fragrances at once: a silver and a platinum one. With those fragrances they decided to go back in time to the classic format popular in the 1970s-1980s, certainly revising it a bit.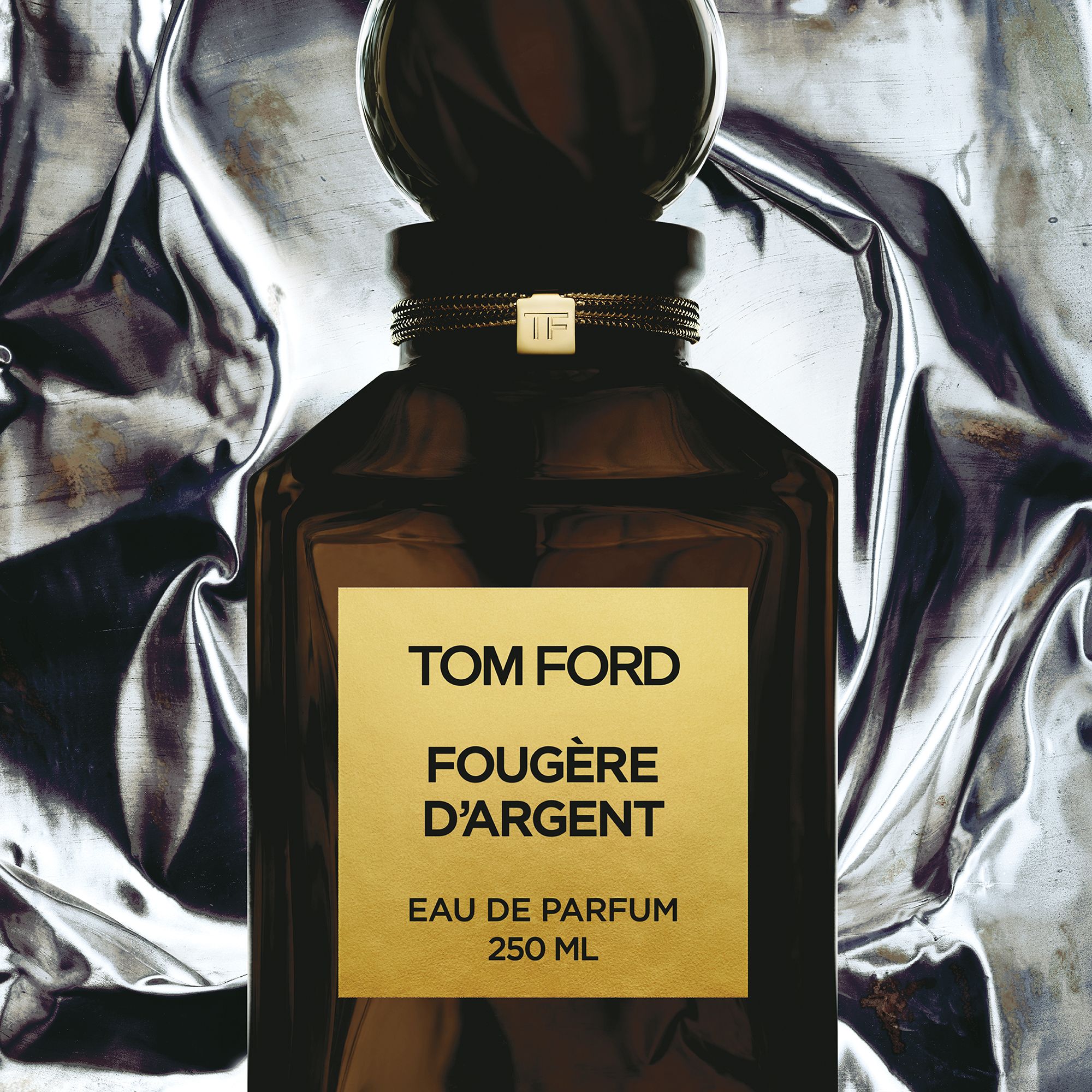 Fougère d'Argent is a classic fougere with a monumental woody-patchouli accord. Its opening lavender notes are adorned with tangerine and ginger; the latter giving away the fact that you're dealing with a modern product here. Instead of "wholesome" patchouili, the fragrance features the cutting-edge Akigalawood, a more transparent and "perfumery" equivalent, augmented by labdanum, which in turn pushes the entire fougere composition in the direction of the chypre genre.
There is no direct association with silver as a precious metal in Fougère d'Argent as in the dihydramyrcenol-allyl amyl glycolate complex present in Cool Water. The only thing that creates the cold metallic context is the lavender, which proudly performs a solo here, although I have to say that the warm patchouli-labdanum accord rather takes over and wins.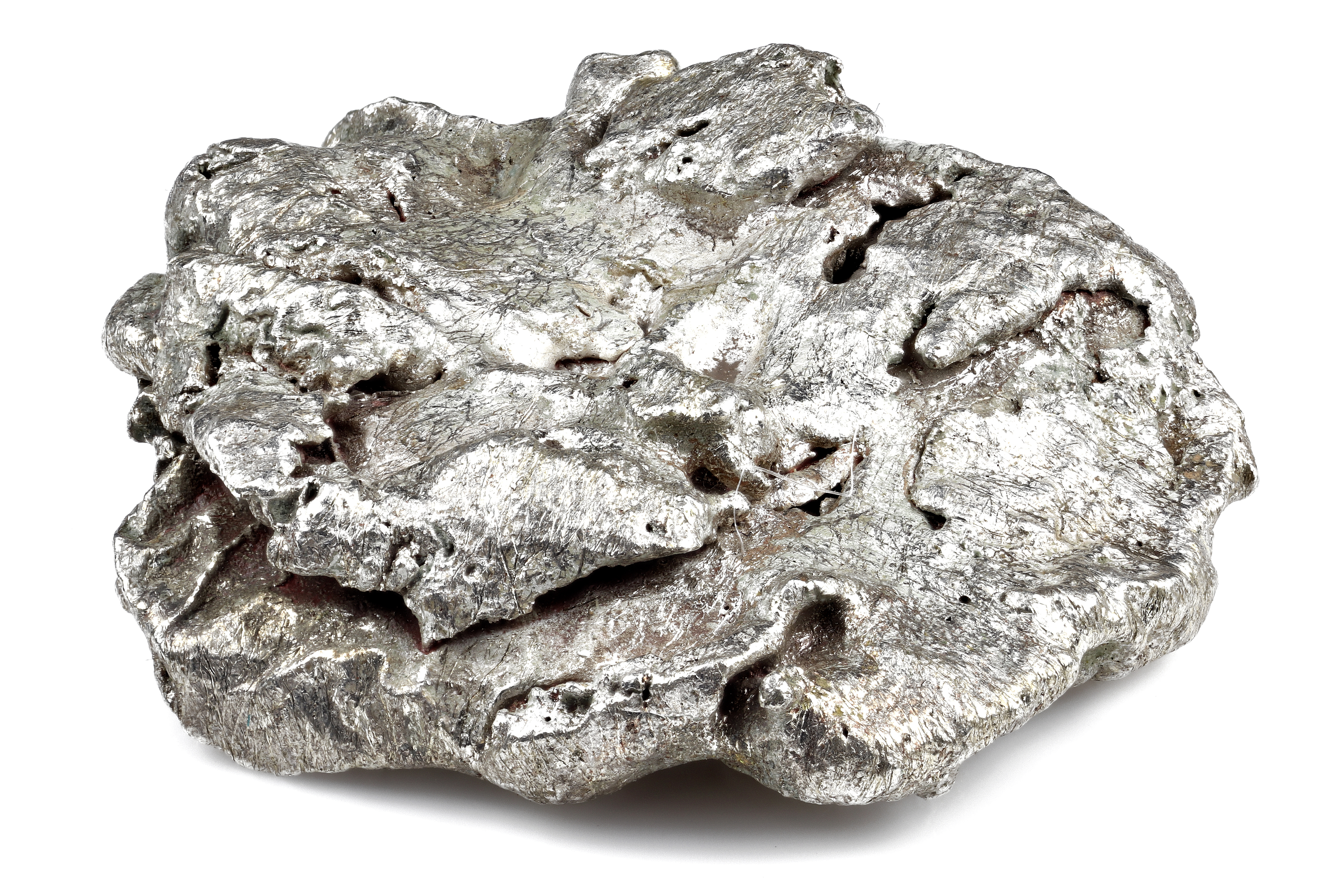 Natural silver (Liberia)
Silver (also, gold and copper) is one of the first metals known to man. It is a rather rare metal. In nature, it is concentrated in ores and can be found naturally.
In the middle of the last century, people mined up to 10,000 tons of silver per year, while approximately 6,000 tons went for the production of photo materials. Silver reflects about 90% of light, which is why people used to make mirrors from it.
The ions of silver are toxic for microorganisms, so silver nitrate (lapis) was widely used for the cauterization and disinfection of wounds. Silver iodide is used to break up clouds.

Fougère Platine is a different story. Here, the metallic trait of lavender is fortified with sage, sagebrush, and basil. Moreover, I would say that sage is the protagonist of the fragrance. In this creation, coumarin is pushed to the background by the woody-balsamic base featuring gorgeous incense-labdanum notes. At some point, the fragrance freezes and remains quite static without any significant changes to it, which is unusual for fougeres. Most often, these are compositions with a traditional gradual development.
In classic fougeres the sage solo is paired with a rather in-your-face animalic accord, resulting in quite a sense of shock for many. One should not be scared of such an effect in the case of Fougère Platine: The sage is very botanical here and, despite the fact that it is in the forefront, it is very modest compared to what had been prevalent the 1970s. The fragrance also features a trendy mineral undertone.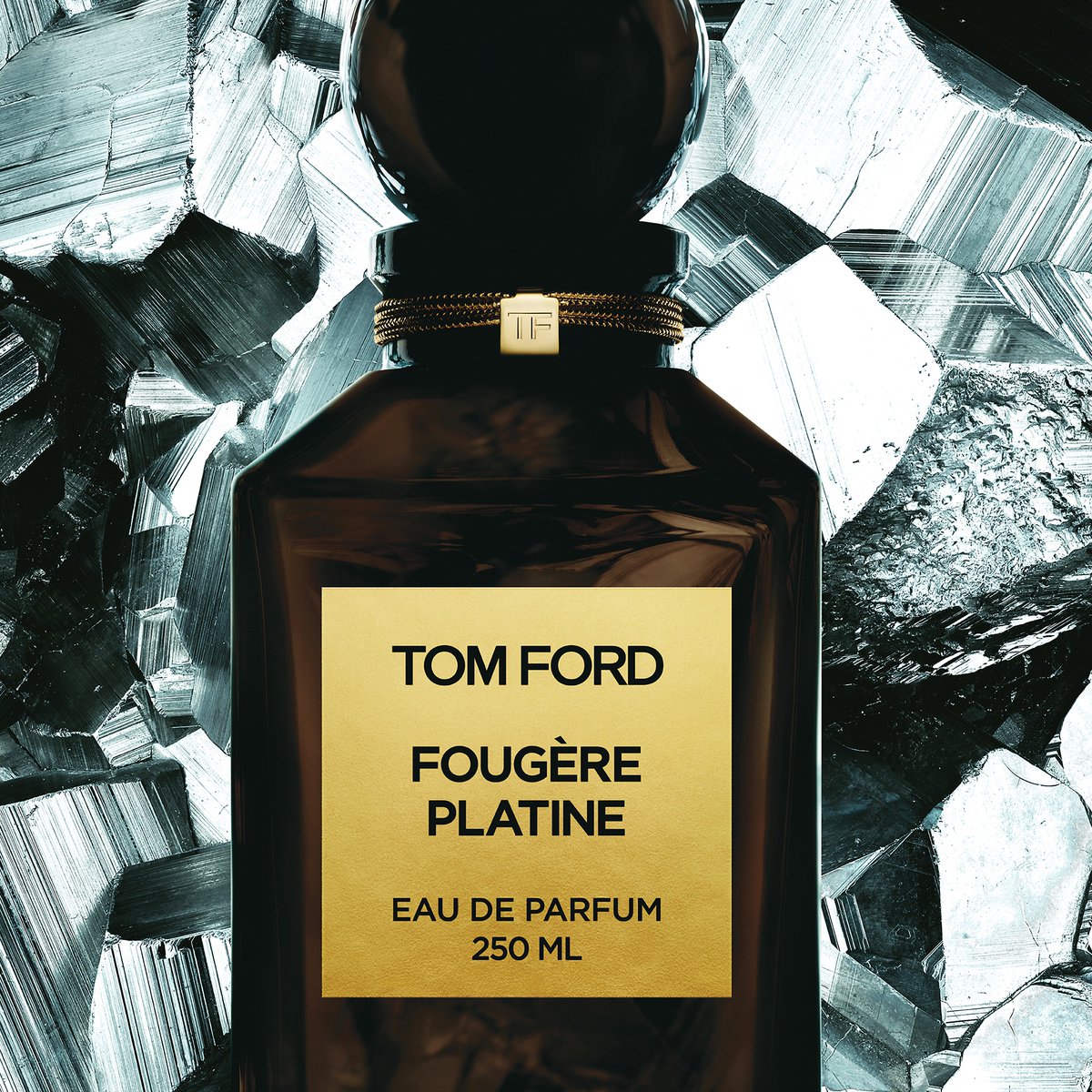 Platinum is known to men since prehistoric times: People in South America used to find nuggets of the heavy (platinum's density is 21,45
g
/cm³ which is higher than that of gold; an ingot of platinum weighs about 40 kg) white metal that they could not manage to smelt. In the middle of the XVIIIth century, platinum reached British and Swedish scientists for the first time.
For a long time, platinum was much cheaper than gold, which made it easy for unscrupulous jewelers to conduct fraud, as it was hard to tell what was counterfeit (densities of gold and platinum are similar). Hence its name, by the way: platina is the diminutive for the Spanish word plata (silver). That led to the fact that the Spanish government demanded that all import of platinum into the country was banned, while the remaining supplies were thrown into the sea.
As time passed, people learned how to clean and process platinum. Chemists value this metal greatly. Due to its exceptional refractoriness and malleability, it is chemically inert, which allows for the manufacture of crucibles and other chemical vessels from platinum. Now, in addition to jewelry (about 10% in total) and chemical glassware, platinum is used for the production of catalytic agents for chemical production, for the production of automotive exhaust gas converters; dentures and crowns are made of platinum alloys, and some platinum compounds are used in the treatment of cancer.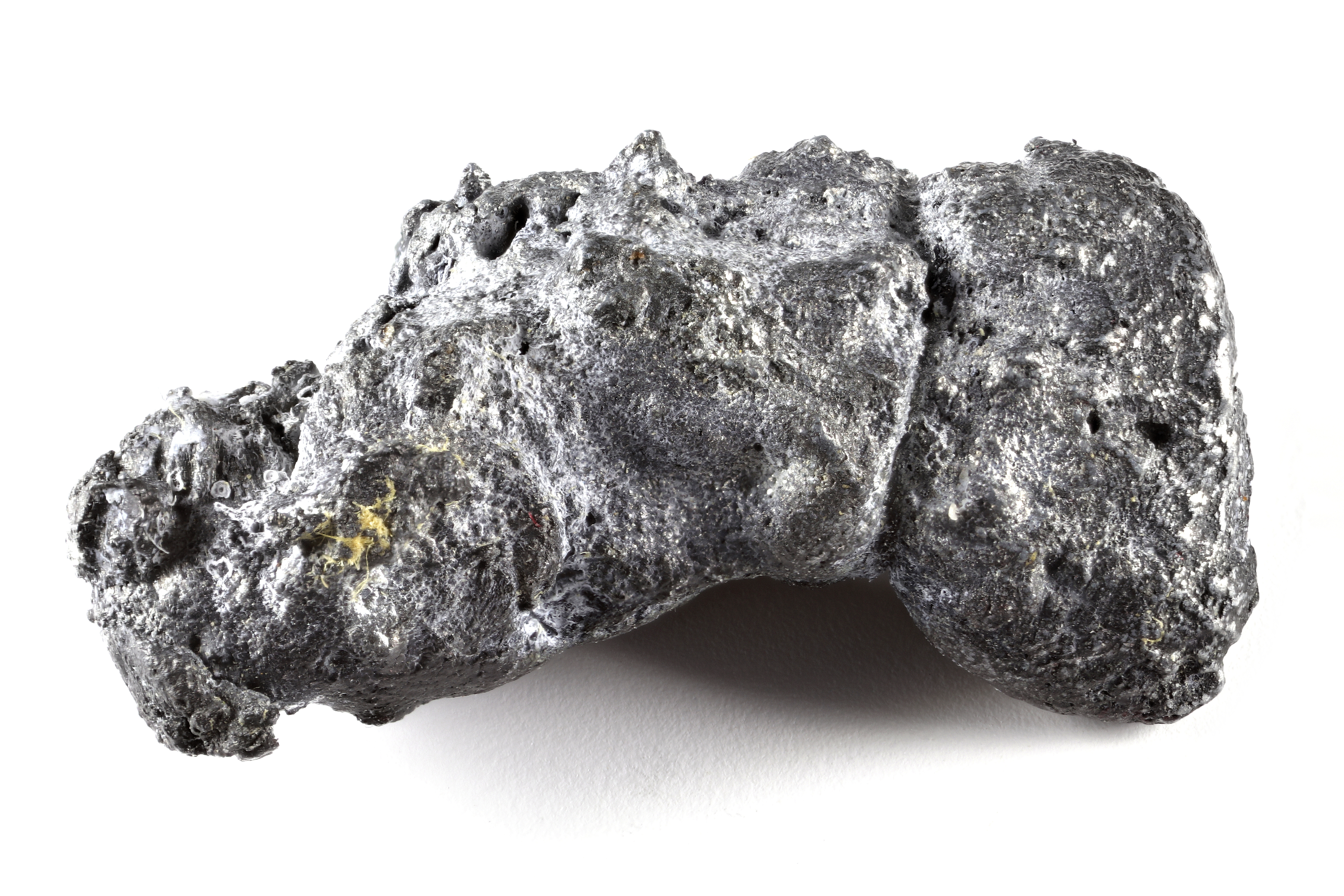 Natural platinum (Nizhny Tagil, Russia)
---
As we can see, in the many decades of their existence, fougeres have changed numerous times up to the point of being unrecognizable, all the while retaining the initial idea. I personally think that the topic of fougeres is far from being exhausted: In the future, we will see many an interpretation of the classic genre, as well as some rather daring innovative approaches.
Matvey Yudov

Author, editor

Matvey Yudov is a chemist, perfumer, and musician. Mat is a researcher and specialist in the chemistry of aromatic materials. He graduated from Lomonosov Moscow State University in 1999. He writes for the popular perfume blog leopoldray.blogspot.com (in Russian).