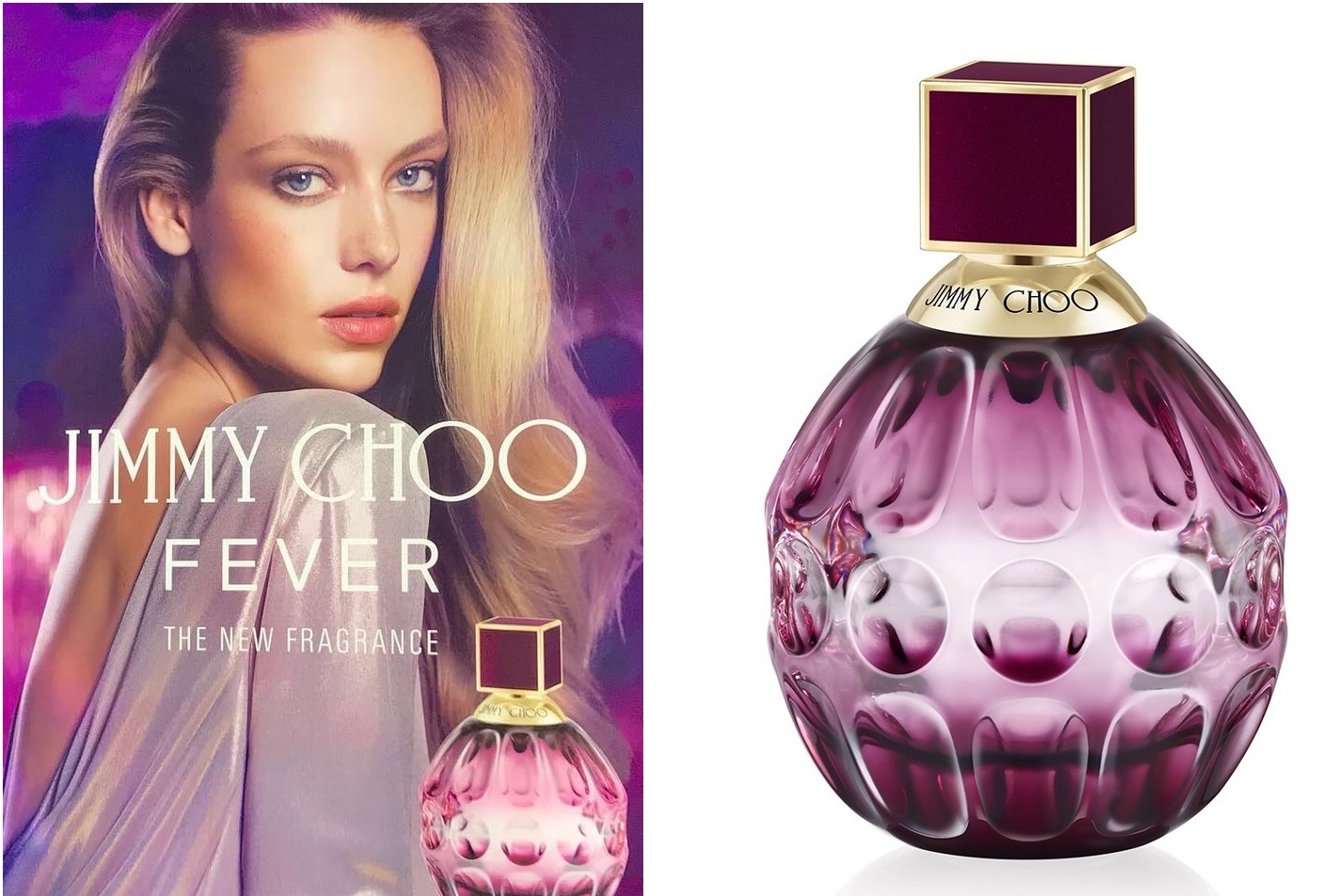 Jimmy Choo (Interparfums), a fashion brand known for its shoes and accessories, presents its new fragrance Jimmy Choo Fever that follows the Signature collection started with the premier fragrance Jimmy Choo in 2011. Fever promises a different archeosphere and ambience compared to the original, in the form of a powerful composition that posseses sex appeal and glamor.
Jimmy Choo Cruise 2018 campaign
Jimmy Choo Fever is developed by perfumes Nathalie Lorson and Honorine Blanc and, according to Lorson, it is very strong and full of elements – a hot floral fragrance, a bit sweet and with a dark background, "very sensual and very sexy." The composition is intended to avoid the trend of a white florals and contains only "pink" and "purple" ingredients. It is made to be an evening, night-out fragrance.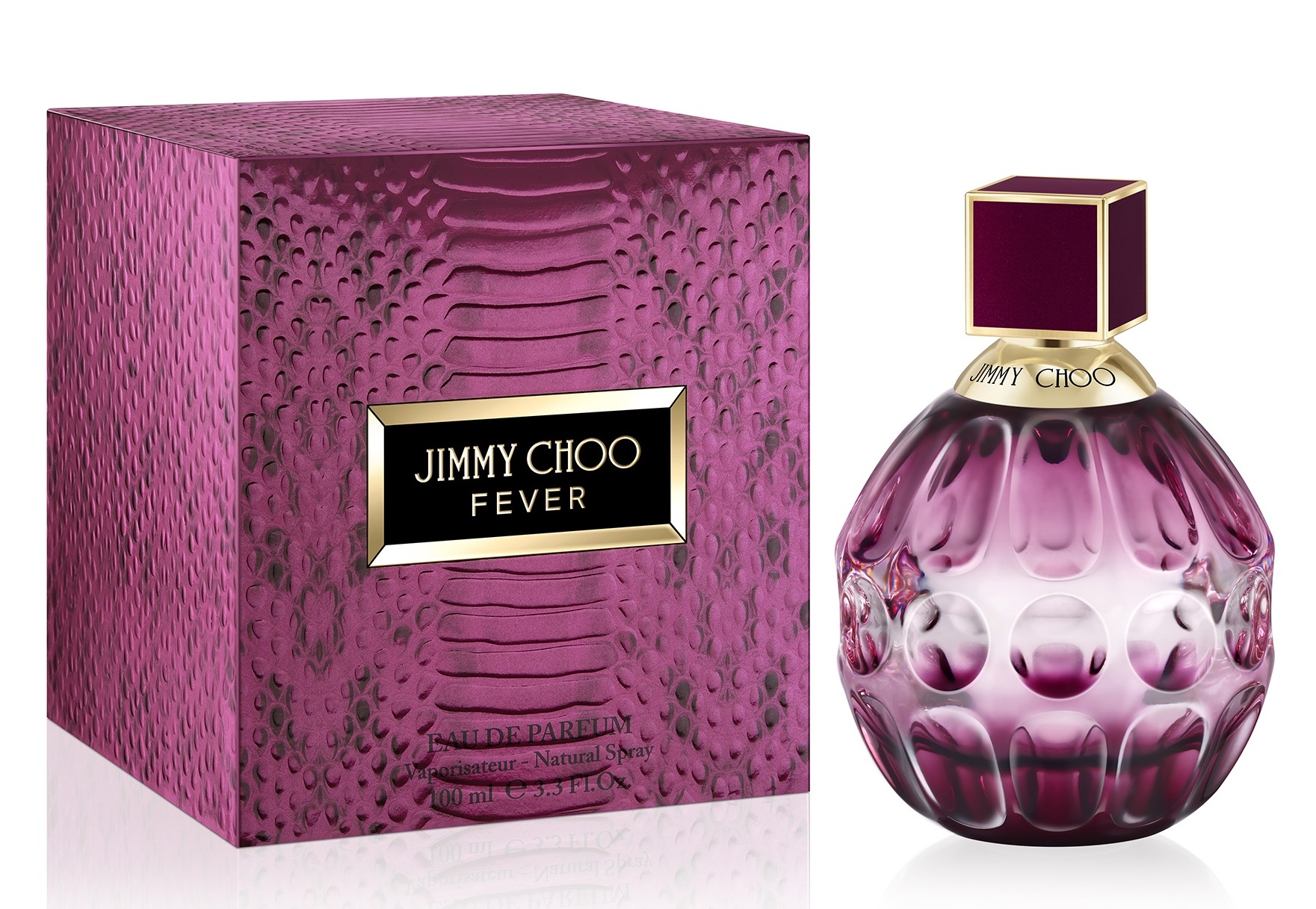 Top notes: black plum, litchee, grapefruit
Heart: heliotrope
Base: benzoin, sandalwood, tonka bean
The bottle is designed in a plum lacquer with a gold cap, while the outer packaging is adorned with a snake pattern made in a dark purple color. The face of the advertising camapign is model Hannah Ferguson.
The fragrance will be released in August 2018 as a 40, 60 and 100 ml Eau de Parfum.