Hawaiian Breeze: Ajmal's Take on the Tropics
While I was visiting Ajmal's booth in Cannes, at the TFWA show in October, I came across an odd-looking bottle: gold, green, and with what seemed to be potpourri inside a glass capsule on top. The name was also startling for an Arabian style brand: Hawaiian Breeze. Of course, suggested by this name, I immediately thought of tropical suntan lotion scents, which I love, and grabbed the bottle so I could smell what's inside. Well, it was not really what I expected, but I loved it, so I decided to leave my impressions here.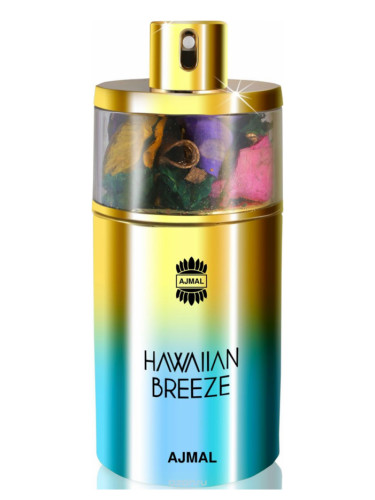 I ended up taking this bottle with me, and as I have been wearing it regularly, the experience is getting even better now in wintertime. This is not the typical beach scent, first of all. Even if the notes take you to warm tropical territories (pineapple, ylang-ylang…), this is still clearly a Middle Eastern view on tropical elements. Hawaiian Breeze eau de parfum is a sultry floral with juicy fruits and an ambery-woody envelopment, but the structure is Arabian. Even though rose is not listed, my nose feels it as a main note, but there is no oud. I might be wrong or suggested by the ominous inclusion of rose in every Ajmal fragrance, but I really smell it. So, forget the name when you get your hands on one of these bottles and smell it for what it really is.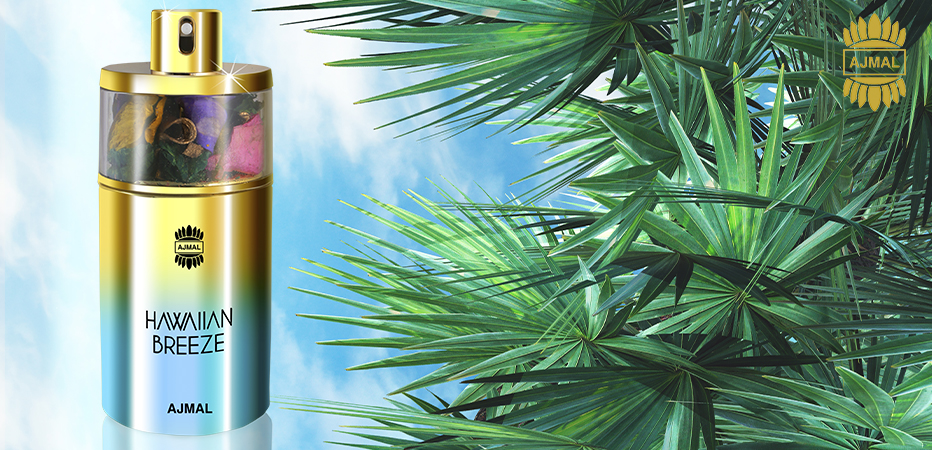 Pineapple is nowadays more than a trendy ingredient, and it is maybe the key to this fruity juiciness. It connects very well with the other juices of black currant and lemon, but it mainly imparts succulency to the already lush floral bouquet of tuberose and ylang, with a drop of lily-of-the-valley, just for green hues. Did I tell you I smell rose?
The tuberose-ylang accord is elegant and balanced, and it comes across as rich and opulent, just like a Middle Eastern fragrance should be. The floral heart makes me think of other amazing floral fragrances from Ajmal like, for example, Wisal Dhabab, which also has fruits. Then you start feeling the woods and ambers coming, giving creamy and rich nuances of musk, amber, and sandalwood. This part of the fragrance is comfortable and sexy, embracing skin in warmth and sensuality.
Hawaiian Breeze has, in fact, a different notion of what is sexy. This is not explosive and loud, it's just radiantly warm, approachable, easy to wear, and very sexy, especially now that it's cold and we need a little sunshine.
| | |
| --- | --- |
| | Miguel Matos joined Fragrantica in 2013 and edits the Portuguese Fragrantica.com.br. Miguel also writes for Beautyalmanac.com. |