Female Characters from Esse Strikes The Notes

The series of four female fragrances from Esse Strikes The Notes that our own Sandra wrote about back in March is now available. You can test them and choose which of the four fragrant personalities conjured up by Roberta Cerizza is the closest to your own:

Seductive and daring Priscilla?
Emotional and fragile Anita?
Elegant and mysterious Miranda?
Reserved and poetic Donatella?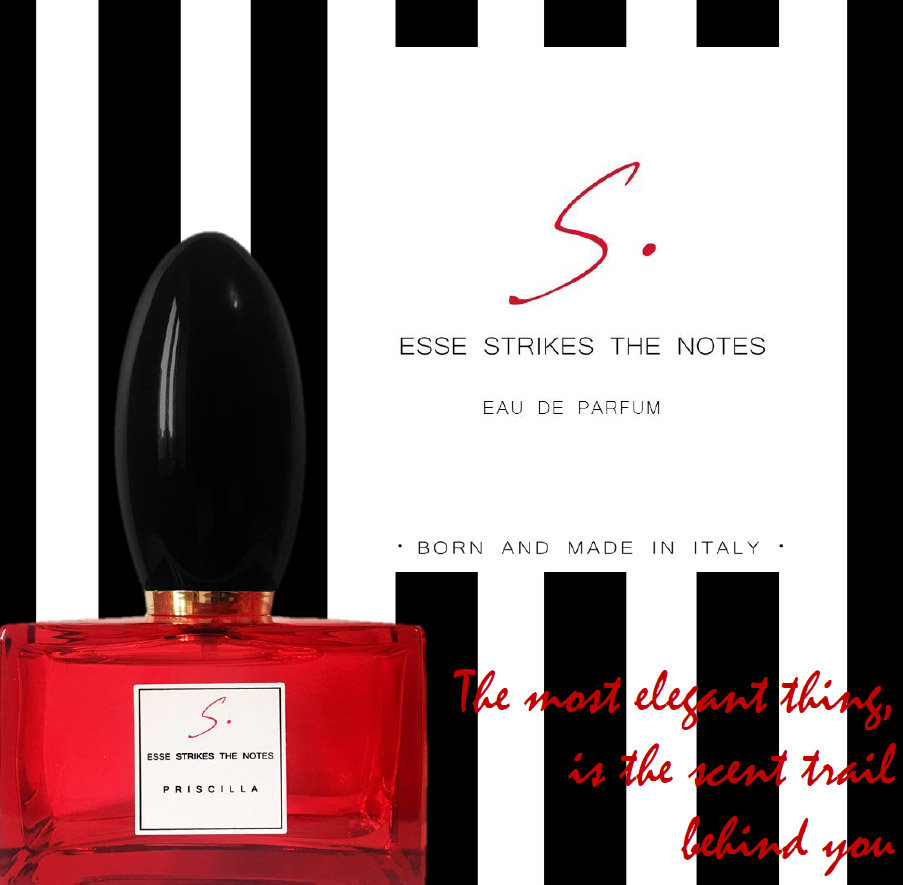 Priscilla in her striking attire – a red flacon – is instantly noticeable. It stands out in the crowd much like a woman in red, and here we mean red everything: the shoes, the dress, the lipstick. Most certainly, red is the color one must know how to wear, but she definitely does.
A bouquet of roses and cyclamens. A sweet-and-sour scent of underripe raspberries and pomegranate. A somewhat sour bitterness of grapefruit. Lots of pink pepper and a dash of cardamom. In the background are sandalwood, patchouli, and amber, but they are transparent here, like a subtle hint at those notes typical for sweet fragrances, and like a mesh veil attached to a hat that does not conceal the radiant eyes or the seductive smile of its owner. It also seems that the heroine of this fragrant story is young, or even very young. Or, at the very least, one who is in on the secret of eternal youth.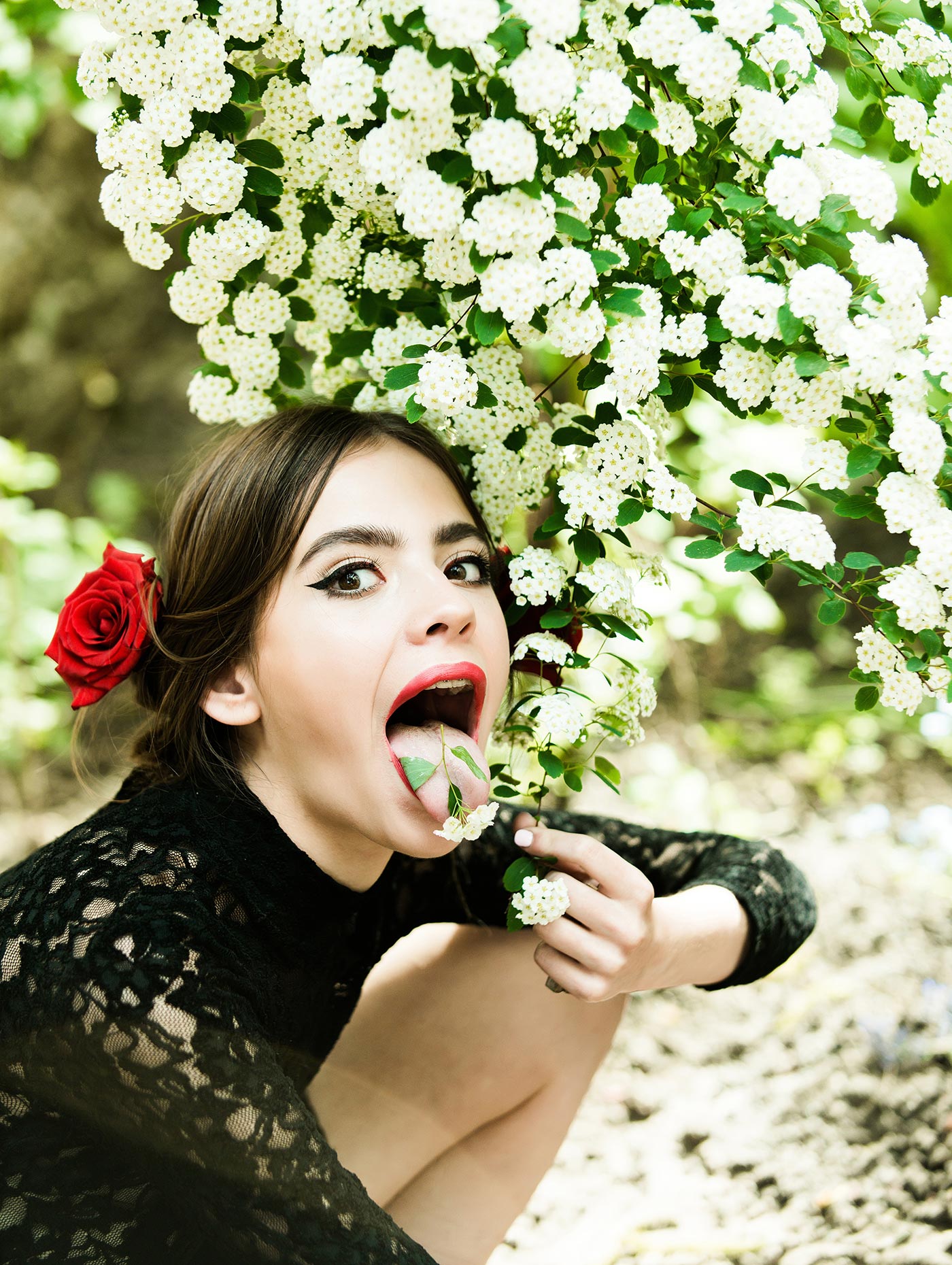 Priscilla is an extrovert – she cannot live without socializing or partying. She has not worked a day in her life. Or even if she has, it was something interesting, unusual, and definitely involved people. The more people around her, the more new acquaintances she makes, then the happier she is. For why else would she need such a bright dress or such a vivid fragrance?
Her red dress conceals tattoos of which only she herself knows the meaning. Her lips – with lipstick applied just so – easily utter cheeky vulgarities, but they can also recite some long forgotten poetry by heart. She is fun to be around, yet one must not get too comfortable. You never know when she is being serious and when she is simply mocking you. That is in her nature. After all, rose and raspberry bushes do have thorns, while pepper, even pink pepper, can burn your mouth. Priscilla is, first and foremost, rose, raspberry, and pink pepper.
Priscilla is the only loud fragrance out of the four offered by S. Esse Strikes The Notes. It is not deafeningly loud, yet it does not sound as delicate as the other three.
Priscilla is the only fragrance in the series that should not be worn to the office. The other ones are fine.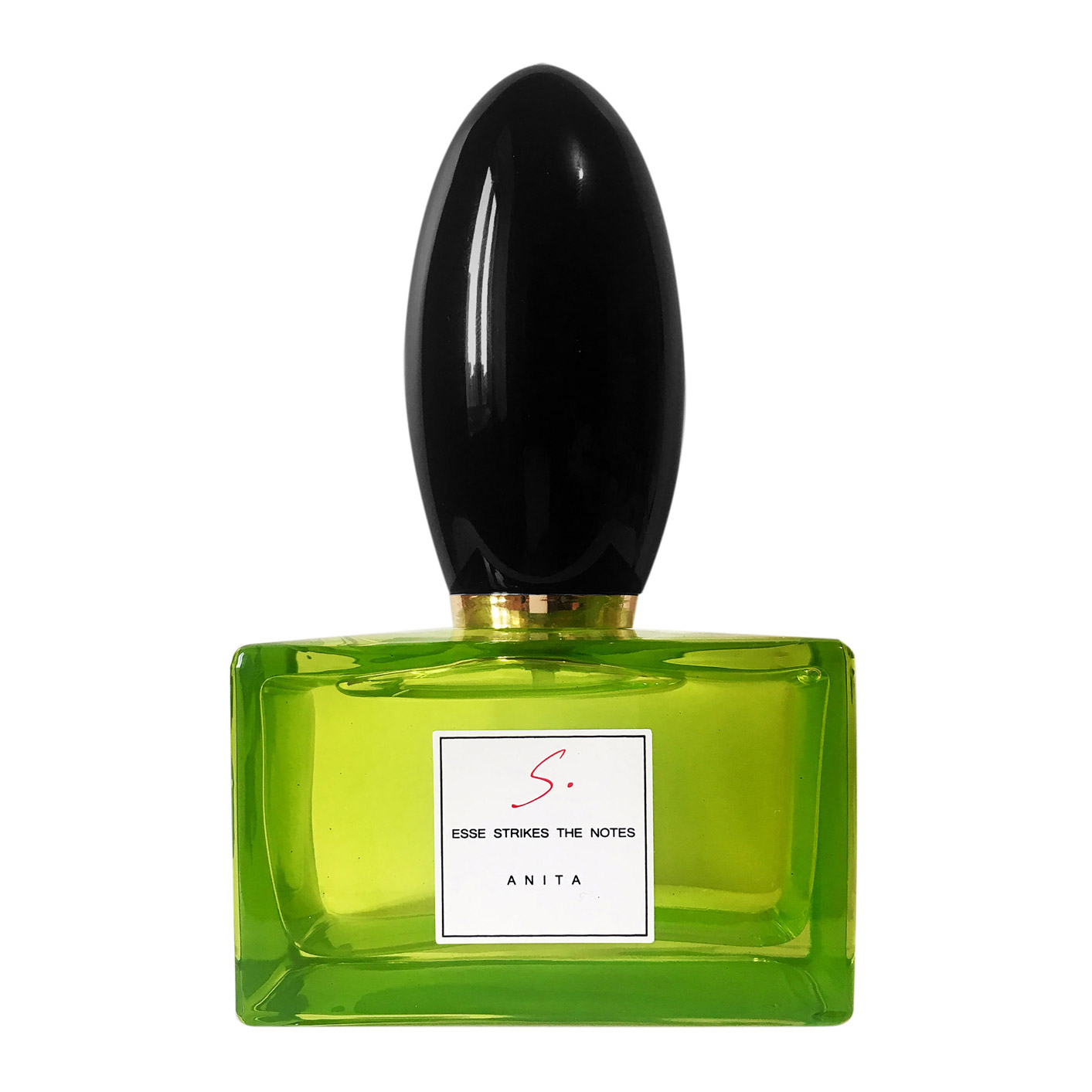 Anita is dressed in a fresh green grass flacon that becomes lime green when it catches the light.
It is the scent of greenery, new foliage, springtime, and flowers. The most prominent ones are the scents of orange blossom and lily-of-the-valley, still wet from morning dew or a short rainshower. This bouquet also features tuberose, which is far from the femme fatale style here, but with pronounced green notes instead. Then we have got jasmine and some really delicate roses.
The fragrance makes you imagine other white florals, too, which mix ideally with the other ones, and there are more white flowers here than are stated in the official pyramid: magnolia, with its fragrant nuance of lemon; the flowers of the lemon tree; and white freesia. In nature all of the above flowers smell intensely and vividly. In Anita's green flacon, they get a watercolor-like transparency. They are the delicate wings of a white butterfly or the whiteness of a light summer dress.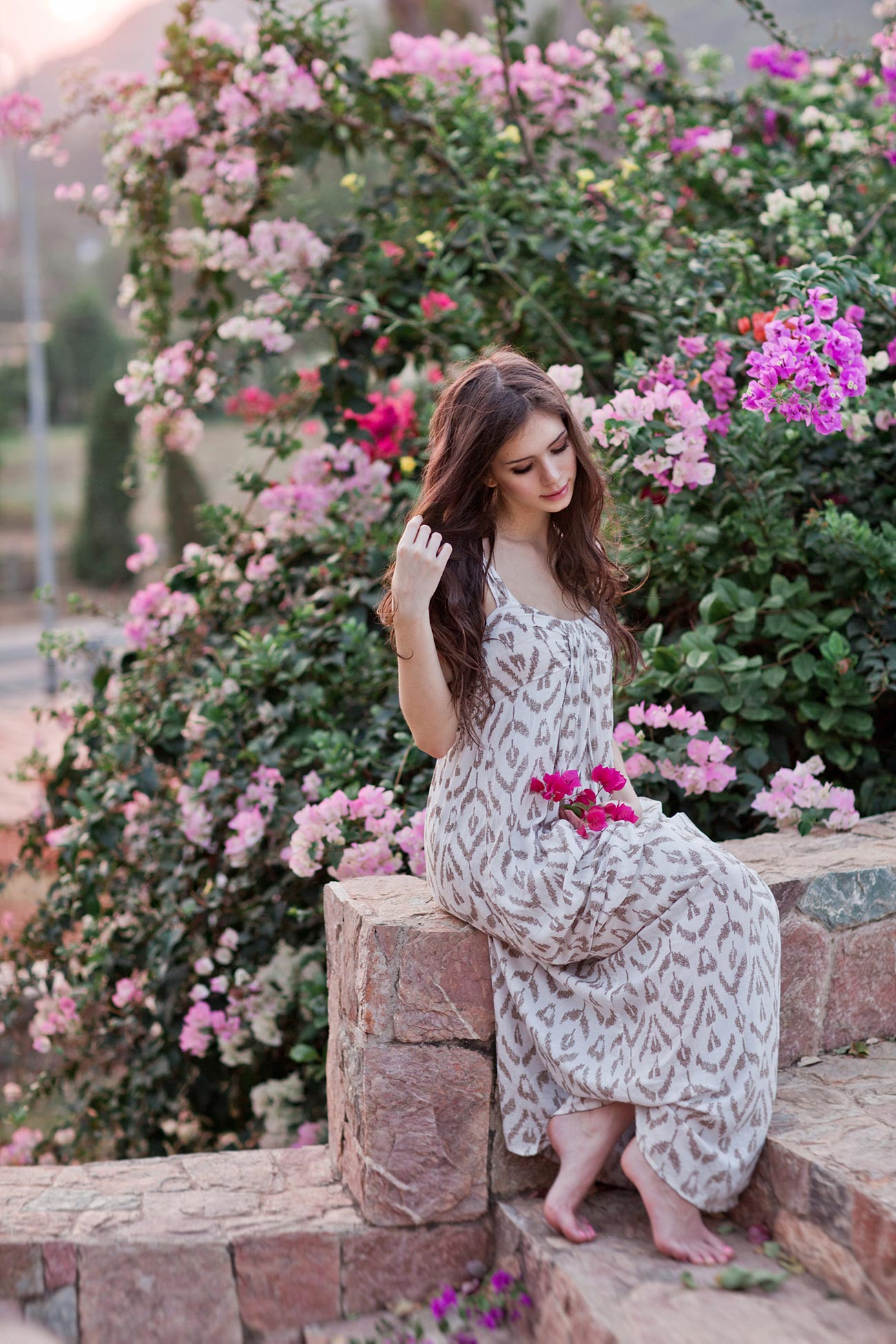 Anita is a charming bride, a tender spouse, a doting mother, and a caring daughter. She is the one who is able to negotiate a truce for the entire family for at least one day, the day when she gathers everyone around the table in her cozy home. Or maybe not even inside her comfy house, but in the garden outside, for she has an impeccable garden. It seems that her life is perfect, and yet no one knows how much discipline and how much labor all that perfection requires.
The cheerful fragrance of lily-of-the-valley, much like the vocal sound of a string tightened to the max, adds a note of anxiety. However, the string will never break, and that little part of the universe managed by this particular woman will always remain perfect because Anita truly enjoys doing things around the house, as well as transforming her surroundings.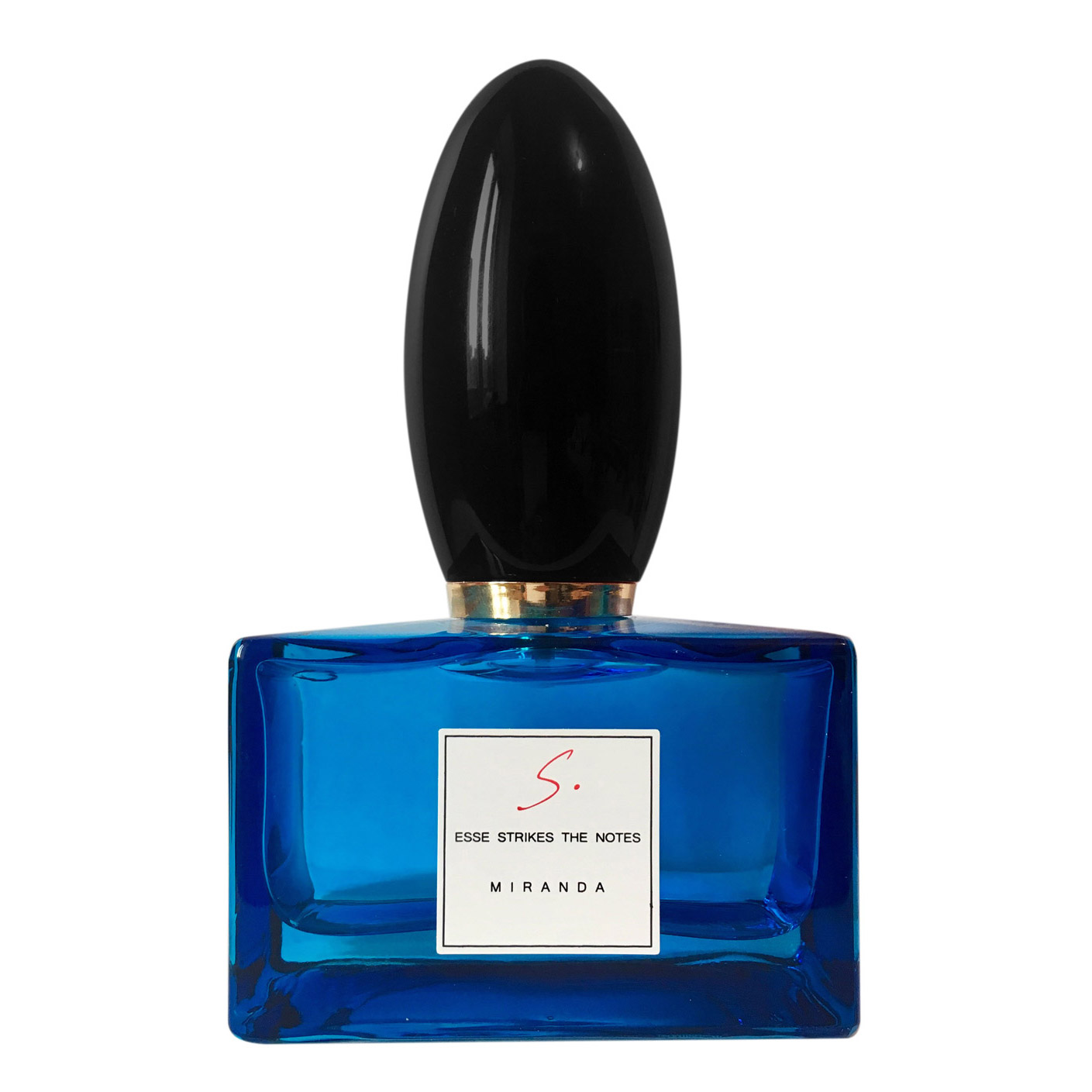 Miranda is housed in a blue flacon that hides a light, yet velvety, spicy fragrance. It would basically look more credible in brown, but then it would not look as attracive as it does in blue.
The powdery vanilla aroma of heliotrope, the sweetness of jasmine, and the warm scent of suede make up the backbone of this fragrance. It is further enveloped by the soft cashmere-like scents of dark chocolate and smoked vanilla beans; sandalwood and amber; licorice; and somewhat-sweet anise liquer. This is a charming and cozy, yet very elegant, fragrance.
In order to look great in brown, one needs impeccable taste and must be able to play with subtle undertones; Miranda knows how to do it right. She loves Fall, coffee, and solitary walks, yet she hates loneliness. She possesses too much warmth that simply needs to be shared.
When it comes to her profession, this woman is likely a photographer or a makeup artist, or she possibly owns a little tailor shop where she creates comfortable, yet original, clothes that transform any body type. In any case, she is one of those who loves – and knows how – to make other people feel beautiful and happy.
Miranda is the only truly cozy and relaxing fragrance out of the four, and I would name it as the one most attractive to me personally, if not for the fourth fragrance in the series, Donatella.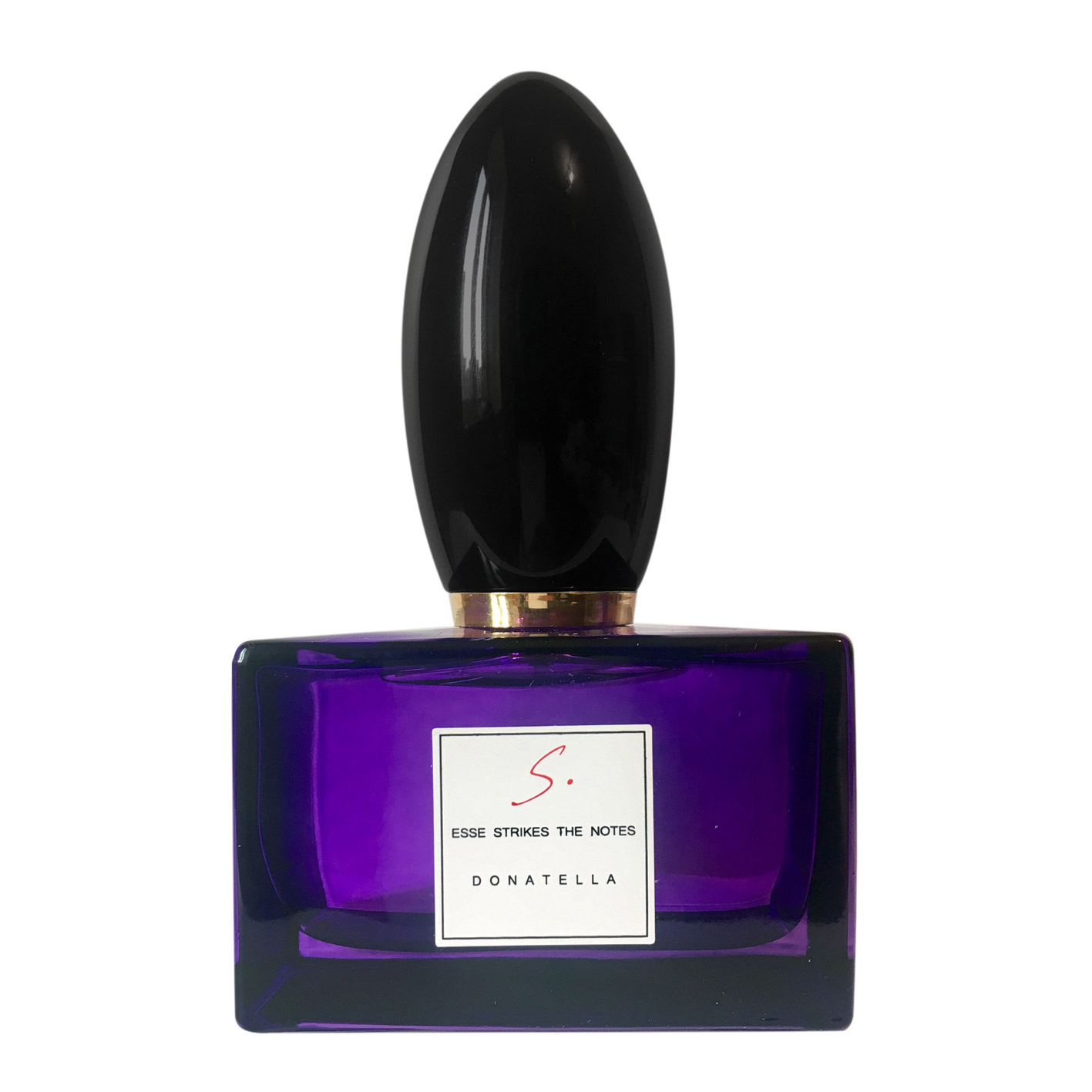 Donatella, in a purple flacon that looks inky black at times, seems somewhat lost when standing next to her three brighter sisters.
This is a moist fragrance of wild violets that spring through last year's fallen leaves. A scent of blue irises growing next to a peaceful lake in utter melancholy. There is also a little incense and myrrh, which impart a poetic sadness to the fragrance. It is a fragrance of silence and fog.
Donatella is not really part of this quartet. She does not even truly belong in this day and age, where Priscilla, Anita, and Miranda feel so normal and comfortable.
Well, no, all the notes of the fragrance, especially the scent of humidity suspended in the air, as if a rainshower has just stopped, are certainly fully modern. People did not make fragrances with the scent of water back in the day. Yet Donatella has brought her mood and her internal silence from a different era that came to an end in 1913 with the beginning of WWI, the time when women made both their hair and their skirts shorter, beginning to act more and dream less.
Donatella glides through life graciously and silently, like a swan through a body of water, "exuding mists and secret fragrances" (Aleksandr Blok, The Stranger). She is always immersed in herself because there, inside, it is much more comfortable and infinitely more interesting to her than things on the outside. If she weren't attractive (and all Esse Strikes The Notes women are attractive by default), she could possibly go utterly unnoticed. For the quiet beauty, the violet tenderness, the iris mysteriousness, and the misty silence of Donatella is difficult to notice in our hectic, stressful lives. It is even harder to get to know her, taking a peek inside her inner world, for it is too fragile and she protects it carefully.
However, and what is of utmost importance to me personally, the violets are what is truly wonderful in this fragrance. There could be a little less musk, but the violets and the incense are so beautiful that they redeem the few drawbacks of Donatella.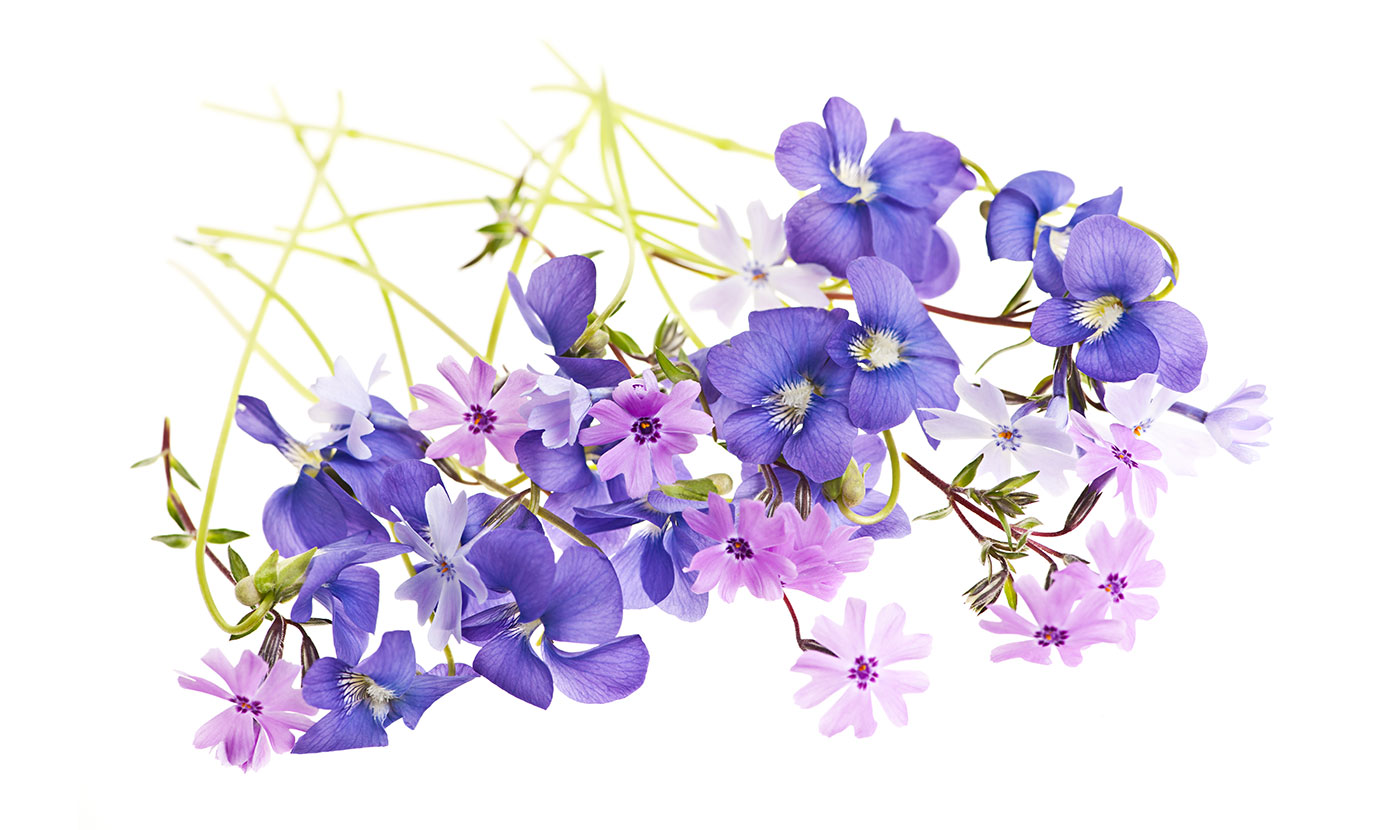 The four female characters from Esse Strikes The Notes deserve to be discovered. You may likely find the fragrant embodiment of your own personality in one of them. Or a mask that you would like to hide behind, pretending to be someone completely different from the person you truly are. In any case, it is a fun game: blue or green, purple or red?
I choose the purple Donatella, yet I "place my bets on the red," for I think that Priscilla will be the bestseller of the collection. Even a girl who is neither seductive nor daring will want the chance to seem so.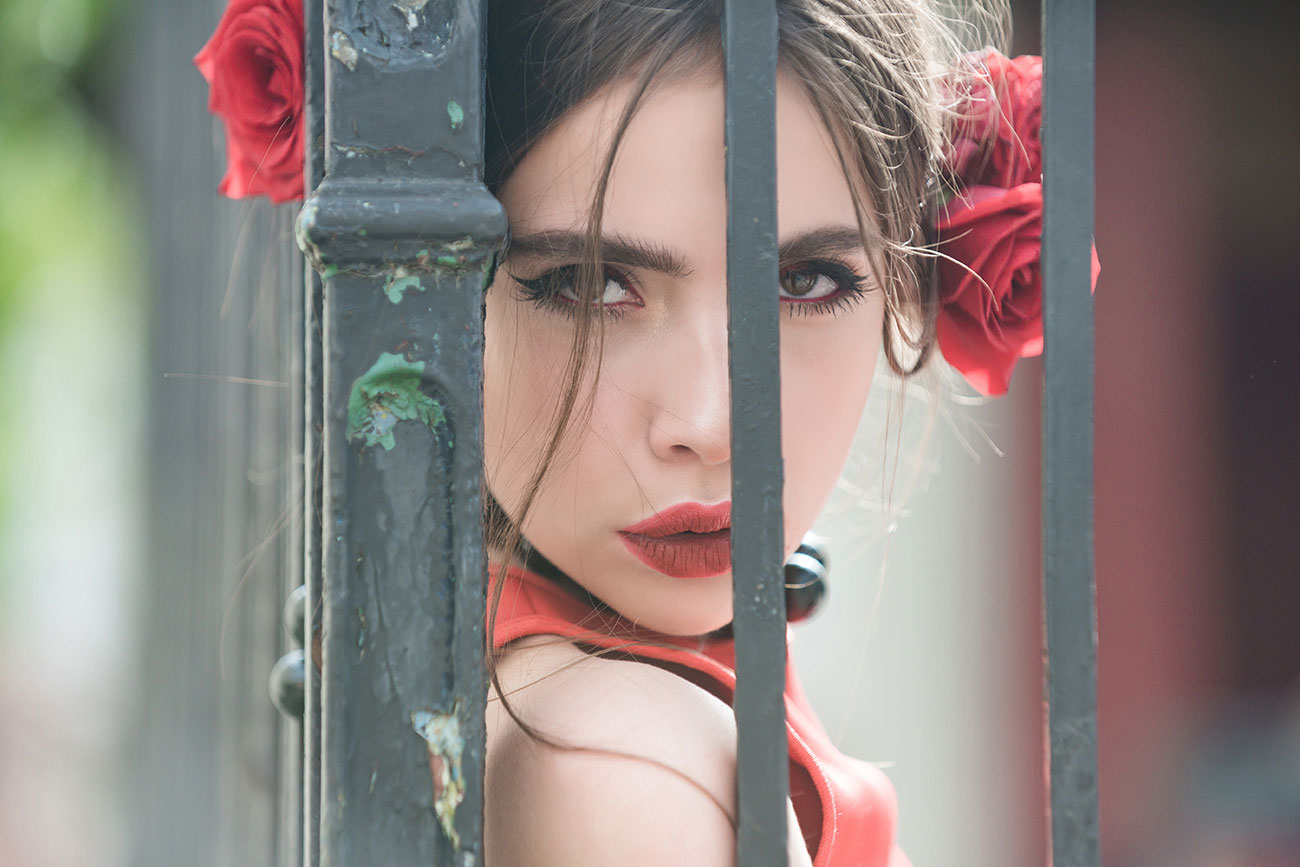 It is like trying on camouflage, much like the bright spots on the wings of butterflies: the camouflage scares away the birds, yet attracts the stares of humans with delight.

Elena Prokofieva

Author


Elena was born in Moscow. She studied at the Gerasimov Institute of Cinematography and at the Philological faculty of Moscow State University. She is the author of several novels (some of those written under the pen name of Elena Klemm) and specializes in writing biographical books. She loves history, Gothic novels, tales of terror, ancient cemeteries and old maisons, St. Petersburg, Carcassonne, Blois, Siena, Toledo, and Cesky Krumlov. Her enamorment with perfumes dates back to her childhood, and now she has a profound collection of perfumes significant for her