Dior Hypnotic Poison Roller Pearl
New Fragrances


by: Sanja Pekic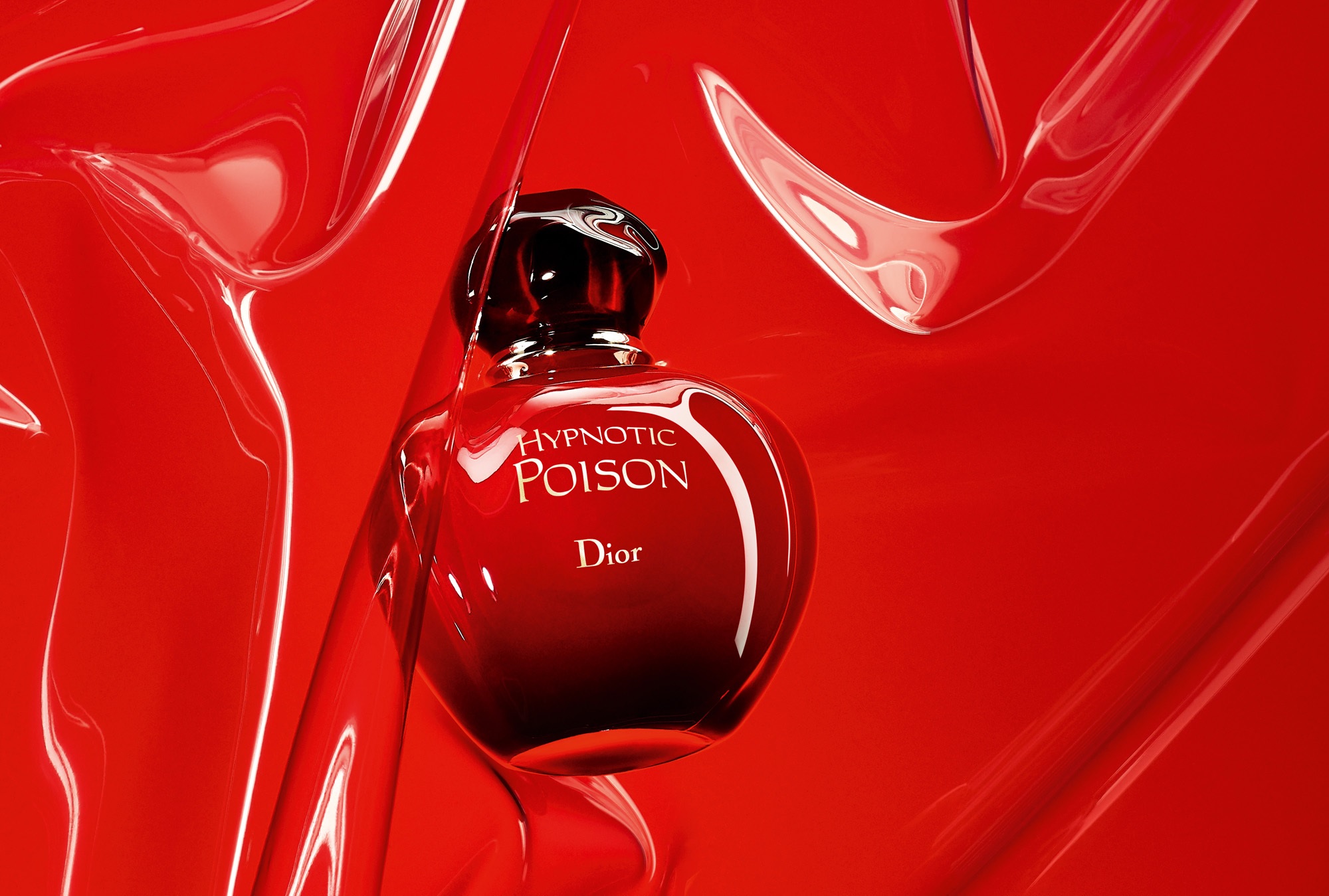 Dior's new format of the ROLLER PEARL perfume bottles, which implies a new form of perfume application, first appeared in 2018 with the releases of Miss Dior collection editions Absolutely Blooming and Blooming Bouquet, which were later joined by Poison Girl Eau de Toilette and Poison Girl Unexpected.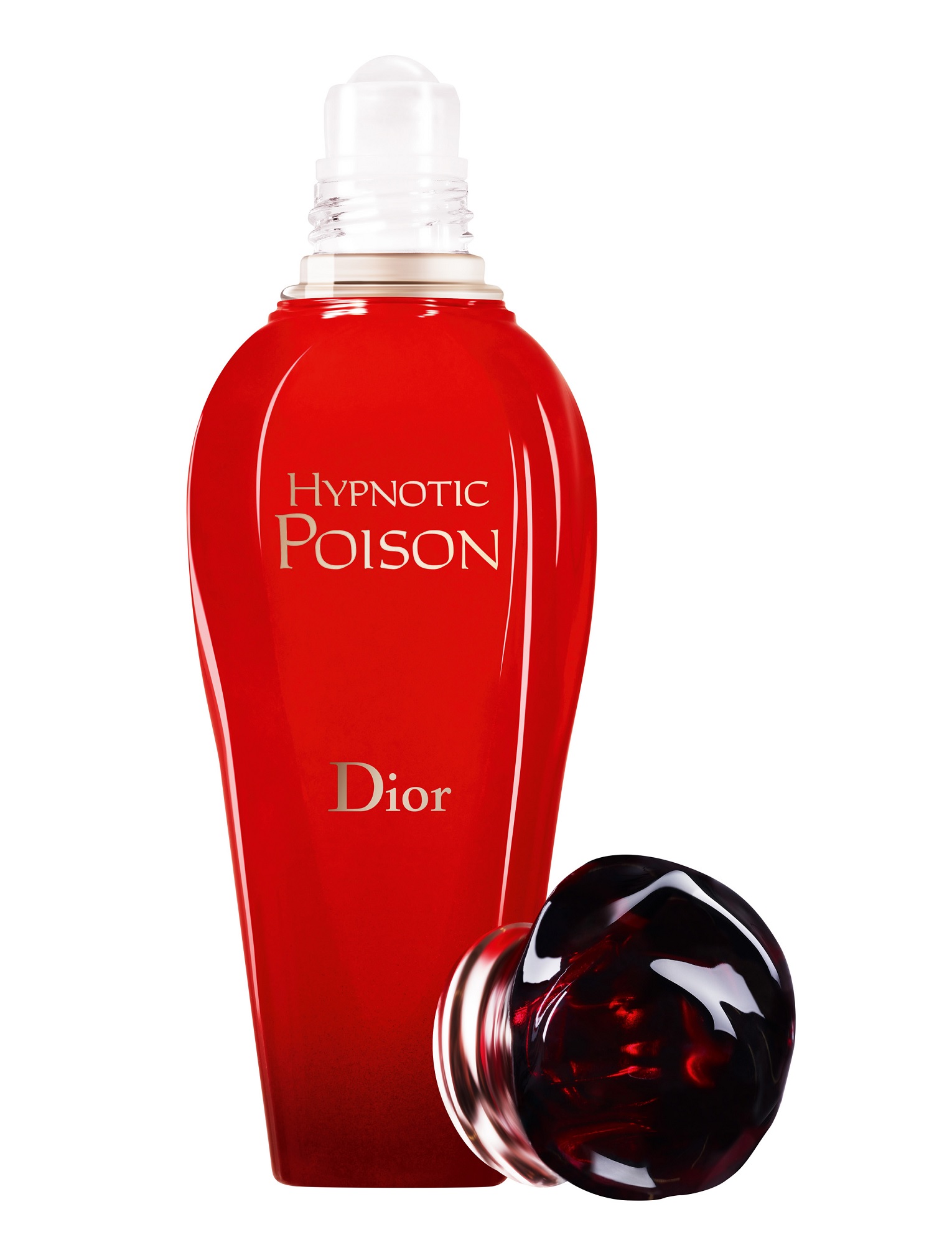 "A legendary name. An iconic bottle. Born on the palm of a hand and inspired by female faces. In 2019, the myth remains timeless … The icon is adorned with its most beautiful red dress …"
At the beginning of 2019, the legendary perfume and one of the carriers of the Dior Poison line – Hypnotic Poison from 1998 – will also appear in the new Roller Pearl format, ideal for traveling or carrying in a small handbag, available in quantities of 20 ml.
"The mystery of Dior's legendary forbidden fruit lives on in a magical, modern potion that blends femininity with boldness. Four contrasting facets – intoxicating bitter almond and caraway spice, opulent Sambac jasmine, mysterious Jacarandra and sensuous vanilla and musk – make for a compelling, bewitching fragrance fusion. Intoxicating and extravagant."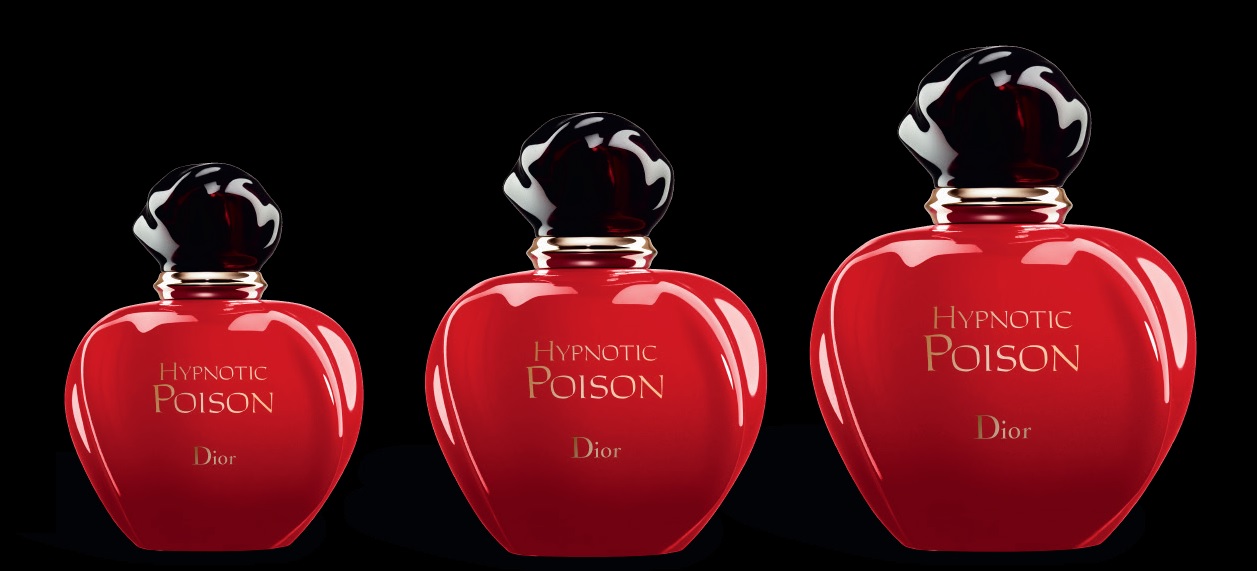 In addition to the new format, the original Hypnotic Poison Eau de Toilette will come out in a new bottle design that will replace the current one. From 1998 to the present, this has happened on several occasions, but the design has always remained very consistent with the original. The new bottle retains the signature shape and the red color, but this time it is brighter, more luminous and of a more transparent, popping red. The neck of the bottle is adorned with a golden ring.

Hypnotic Poison will be available as a 20 ml Roller Pearl, a 50, 100 and 150 ml Eau de Toilette, with a 200 ml of body milk and a 100 ml deodorant.
Sanja Pekić

Sanja joined the Fragrantica team in 2009 and writes and designs articles about perfume news.
Amance

I love poisons, but i hate rollerball bottles…brrrrrrr!
Dec
22
2018
avierra93

I've been wanting to get my hands on the other hypnotic poison products like the body milk and shower gel, deodorand, and edP that are currently only available overseas. Being in the US I watch fragrancenet like a hawk to see if they have got another batch in yet. I don't mind rollerballs as it's nice for carrying in my purse and I usually have dabber fragrance minis that get skin contact anyways. I will either burn through this scary fast or end up using less of it since longevity might be increased
Dec
22
2018
veda
Waste of time…waste money…
After about 1 decade and maybe more
I'm very disappointed from Dior.
V
Dec
22
2018
APassionateJourney

We get every poison but nidnight! PLEASE, Dior, bring back Midnight Poison!
Dec
22
2018
invaderlark

Another different bottle?! The grey market is going to have fun with this; but at least we'll clearly be able to distinguish the vintages of Hypnotic Poison. The roller is a cool idea, more specifically for putting in the car, or in a bag, or maybe rolling it on and spraying on the fragrance to cause a layering effect. Maybe better longevity with the roller but better sillage with the spray?
If you're going to change the formula make it similar to the original and amp up the strength. Yes Hypnotic Poison is a soft sensual creamy scent, but that doesn't mean the sillage and longevity have to be a maximum of 3 hours in duration. Do I have to start layering again with Kenzo Amour? LVMH owns both houses btw.
It will also be kind of funny that the most recent formula that gets bashed all the time will be considered "vintage" to this new formula. Are we having a Dior Addict moment? Anyone? Anyone?
Dec
21
2018
ekoeko

Can't stand the rollers. Why? They change the way perfume smells. Roller gets in contact with the skin, collects dead skin cells and carries them inside of the bottle. It's ok if the bottle is not transparent, if it is – all that cloud wakes up each time you pick up the bottle. Eek…. Nope.
Dec
21
2018
Chouli Galore

I want to roll this pearl all over my naked body. 😉 ◇
Dec
21
2018
PepePurFume

Love the Poisons! Especially Hypnotic and Girl! Very intoxicating! I cannot say anything negative about them. To me, all the bottles are beautiful. I'd be interested in trying Hypnotic Poisin in the 200 ml body milk. I can't get enough of the almondy-vanilla, playdoey, root-beer scent. It's a masterpiece!
Dec
21
2018
sarah.brooks

kasey_skywalker
I'm not a fan of HP, but I mean it's kind of a big deal, if you can consider any article on this perfume forum 'a big deal'. Finally a travel size of a cult classic. A pretty good deal, at that..
Dec
21
2018
Konga5000

Alex1984

Well, that bottle is stunning!!!!!! But, the formula? It's already very very weak even though it still smells of Hypnotic. I hope they don't dilute it further; it's already Eau de cologne strength. Wishful thinking they amp the strength…
Dec
21
2018
Add Your Review
Become a member of this online perfume community and you will be able to add your own reviews.