Creamy Coconut and Tomato Shrimp
[unable to retrieve full-text content]
This Creamy Coconut and Tomato Shrimp made with onions, garlic, ginger, fresh basil, tomatoes, and shrimp in a creamy coconut milk sauce is seriously good. Like we were licking the sauce off our plates good.
I have always been a huge fan of curry. It's something I make all the time but I realize it isn't for everyone. That's where this simple dish comes in. It reminds me of a delicious curry dish but without the actual curry. You still get the creamy coconut part, you still get garlic and ginger, you still get a touch of spice, but you don't get any of the funkiness of curry that some people don't like. And it's so good, you will make this again and again.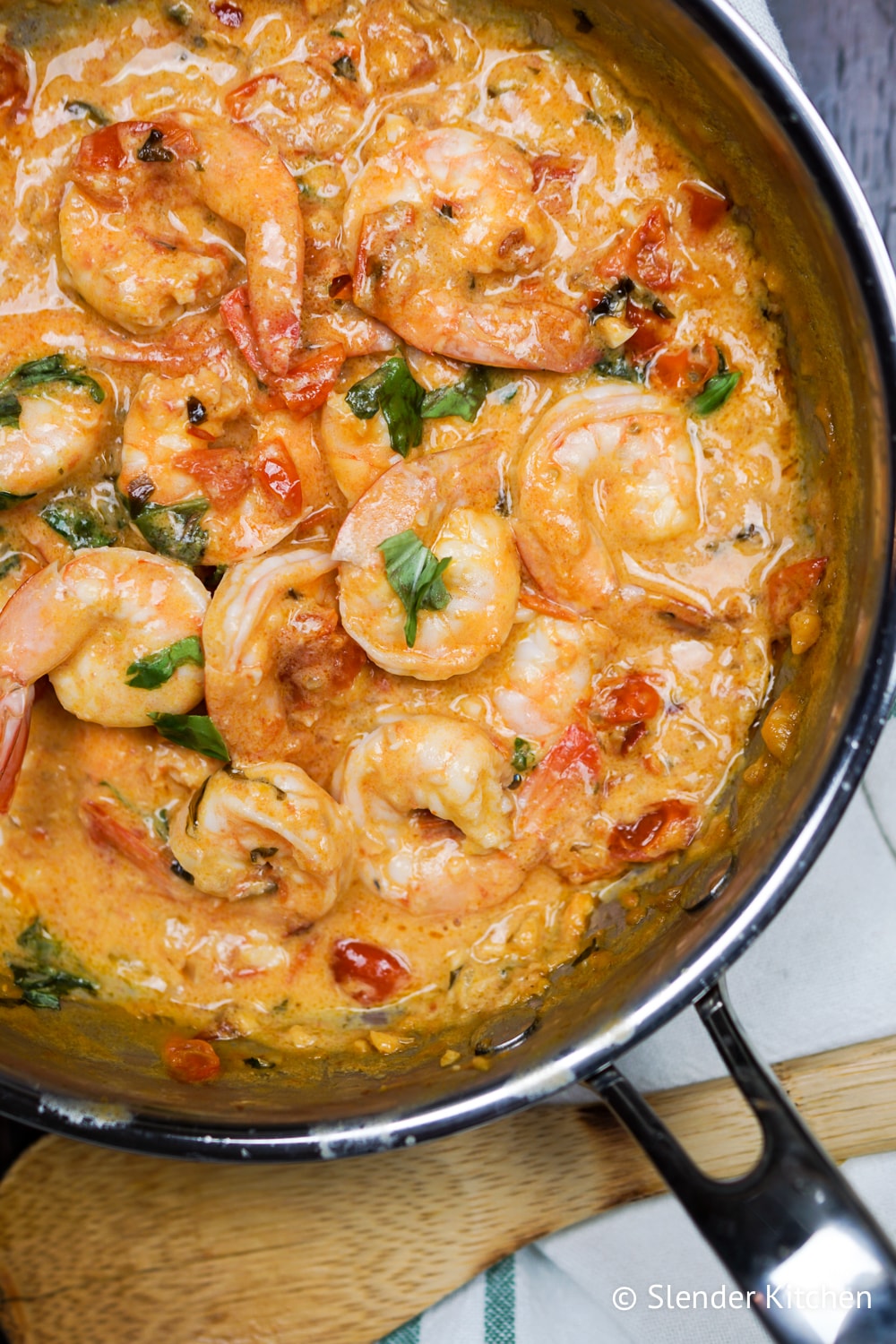 When it comes to serving this dish, there are endless options. Normally I serve it on a bed of zucchini noodles, spaghetti squash, or cauliflower rice for a low carb and Whole30/Paleo friendly option. Ir's also delish over brown rice or some soba noodles. If you love soups, add some chicken or shrimp broth and it quickly becomes a soup. You can throw in some extra veggies or add a starch like rice noodles or quinoa. Prepared this way, it kind of reminds my of a traditional Thai coconut soup, especially if you squeeze in some lime juice.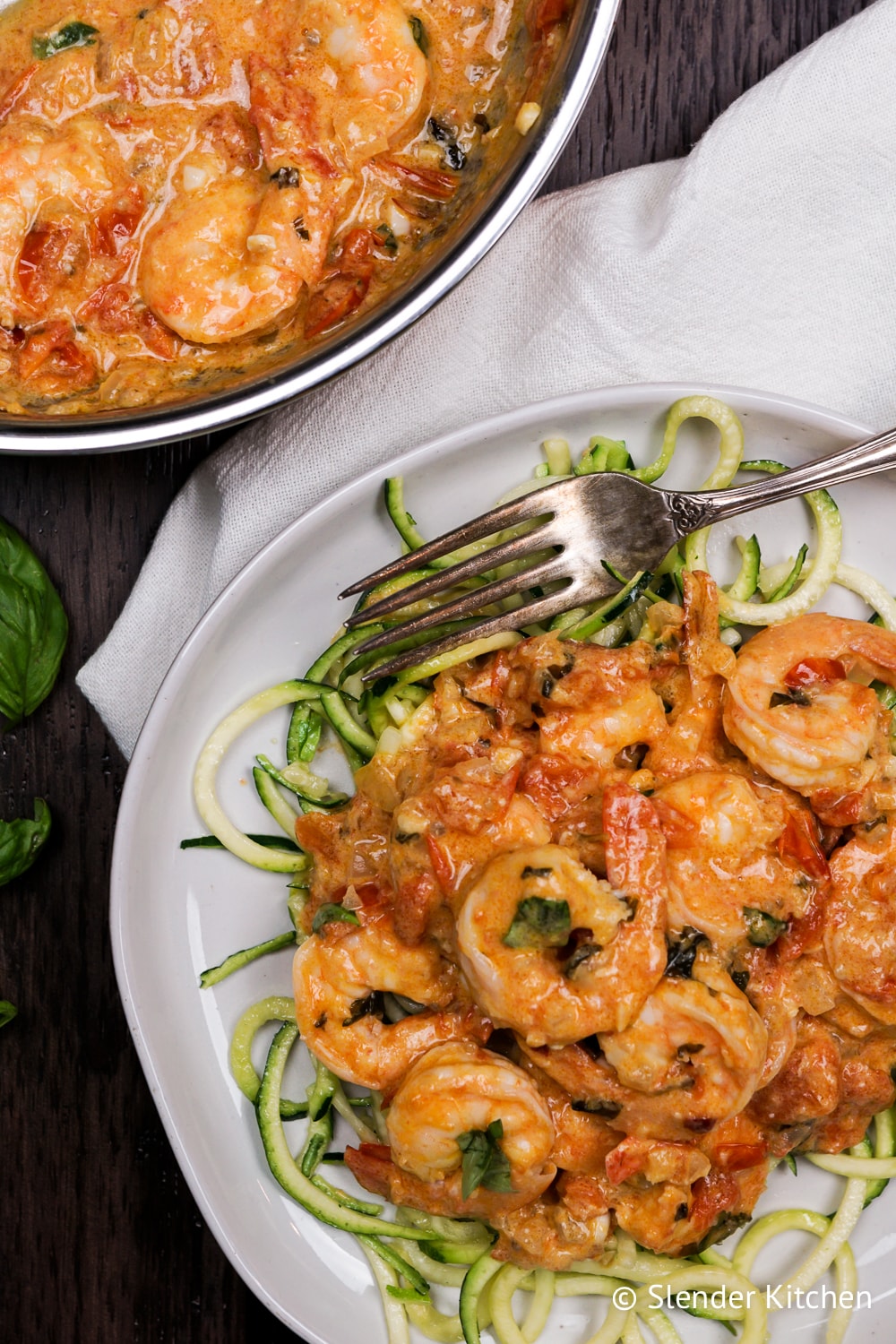 Tips for Making Creamy Coconut and Tomato Shrimp
If you don't have fresh tomatoes, canned tomatoes work just fine in this recipe. Drain the tomatoes before adding them so that you get a thick and creamy sauce.
If you are following a Whole30, Keto, or Paleo diet make this with full fat coconut milk. It will add about 130 calories per servings and about 6 Weight Watchers SmartPoints.
Adjust the amount of garlic, ginger, and red pepper flakes to suit your tastes. Usually I punch up the red pepper flakes since we like things really spicy. You can also leave them out completely if spice isn't your thing.
To keep this a Whole30/Paleo/Keto friendly dish serve it with spaghetti squash, zucchini noodles, or cauliflower rice.
Looking for more healthy shrimp recipes?
Here are some of the products I used in this recipe:
If you are following Whole30, you will need a coconut milk that doesn't contain carageenan. This is the one I normally buy.
Calories 297, Total Fat 10g, Total Carbohydrate 5g, Protein 47g, Serving Size 1.25 cups