Best in Show: Mint (2019)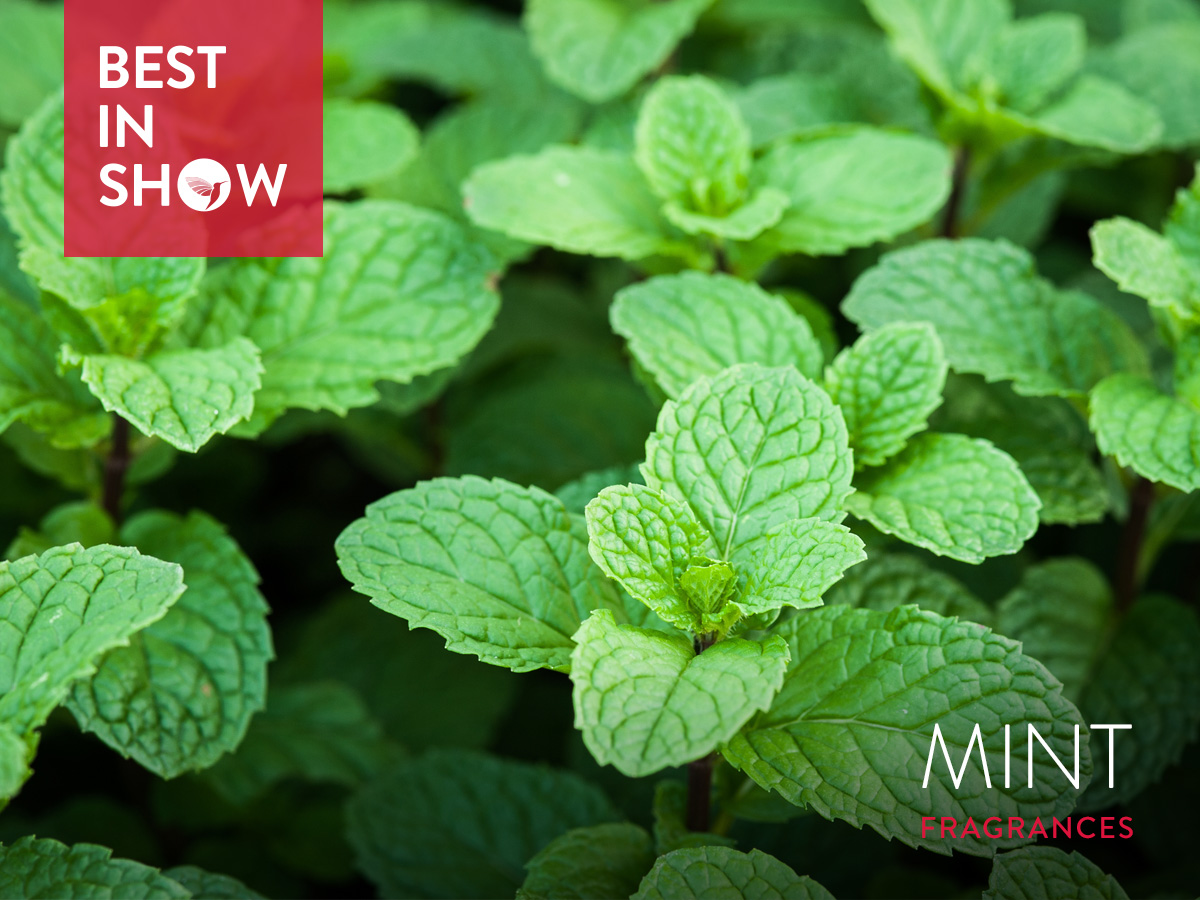 Mint (Botanical name: Mentha spp., Family: Lamiaceae) stands for a large group of well-known aromatic plants which are widely spread over the temperate regions of the world. They are perennial, herbaceous, aromatic plants with wide spreading, under-ground and over-ground stolons or rhizomes, and erect branched stems. Mentha spp. includes the Apple Mint, Curly Mint, Pennyroyal, Peppermint, Pineapple Mint, Spearmint and Water or Bog Mint.
Mentha oil is derived from steam distillation of the leaves. Commercially, the most important mint species are peppermint (M. piperita), spearmint (M. spicata) and wild mint (M. arvensis). Peppermint oil is one of the most popular and widely used essential oils, mostly because of its main components menthol and menthone, used for flavoring pharmaceuticals and oral preparations, such as toothpastes, dental creams, and mouth washes, as well as cough drops, chewing gums, confectionery, alcoholic liqueurs and medicines. It's this wide use that makes mint a tricky note for the fragrance industry; many people fear the mint scent in perfume because they don't want to smell like toothpaste or cough drops.
On the other hand, fragrances are often chosen to give a fresh scent to one's aura, and since mint is perceived by practically everybody as fresh smelling, the addition of it to perfumes is not such an outlandish notion. And so we find a good amount of perfumes in the Fragrantica database that include the mint note (try our Search by Notes feature to find out!). Seven Fragrantica editors from different areas in the world picked their favorites, and give multiple honorable mentions for you to try out. Maybe a new and brisk, minty perfume is just the refreshment you need in this second week of the new year!
By: John Biebel, co-editor of Fragrantica in English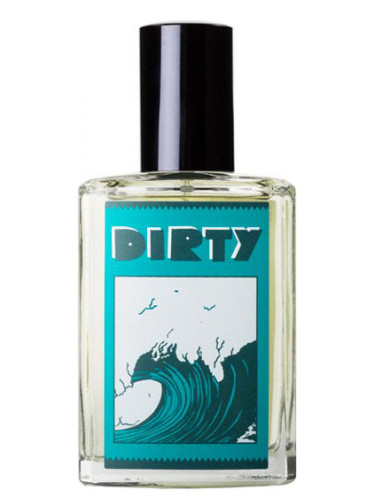 One of perfume's most challenging notes is mint – we give it so many associations before we even smell it. Is it because mint is the default smell of so many mouth-freshening products, and very particular sweets? It comes with a great deal of scented history, so putting it into a perfume comes with a risk. But Lush (now known as Gorilla Perfumes) decided to use mint as a transformative "force" and added fresh green mint leaves to an aromatic, breezy aquatic fougère. They topped off the whole experience by calling the concoction Dirty; its exact opposite. Perhaps the connotation is that by spraying some Dirty, that which is dirty now becomes clean.
Dirty is truly delightful but in unexpected ways. As an aquatic perfume, it is sublime and refreshing but never sharp or astringent. As an aromatic scent it is gently sweet with lavender and neroli, and every part is handily rounded on the edges by sandalwood which binds things together. The added notes of savory spices and green grass present fascinating textural differences as well, giving a much richer "fresh" experience than a typical old fashioned green fougère might have. But it is mint that sends Dirty over the top as a spectacle of delight.
The mint in Dirty is very bright, very fresh, and definitely raw like the fresh plant from the ground, not dried mint leaves or peppermint candies. This is the real culinary mint that you'd add to food in the kitchen or shred and scatter over fruit or cocktails. It's undeniable the healthful quality that fresh mint adds to an aquatic perfume like Dirty, pulling the very best shiny facets from each component part and letting them all shine. Even if you don't think mint is your "thing," you'll appreciate the way it's used in Dirty to elevate lavender and greens to new heights of aromatic delight.
Honorable mentions: Comme des Garçons: Green, DSH Perfumes: Menthe Moderne, Hermès: Eau d'Orange Verte, Parfum d'Empire: Yuzu Fou, Georgio Armani: Acqua di Gioia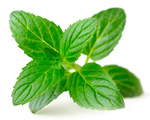 THE GATE FRAGRANCES
First Sight
By: Violetta Majevska editor of Fragrantica in Ukrainian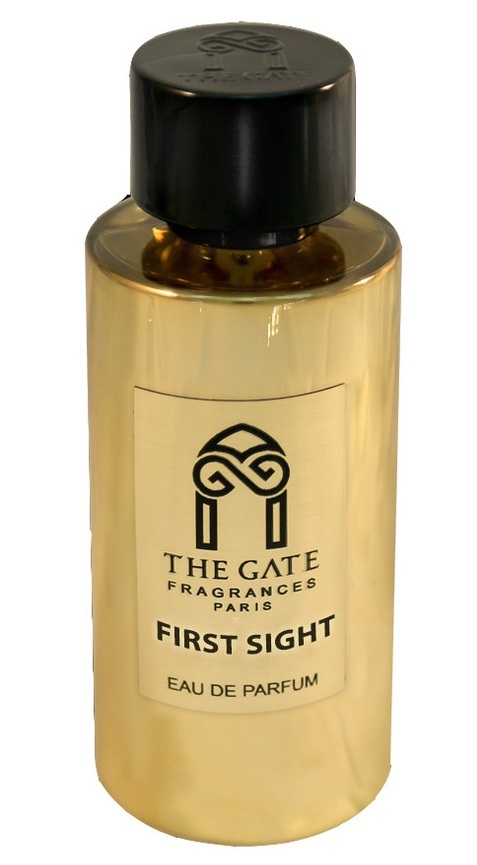 I tried First Sight The Gate Fragrances Paris just a little while ago, and it impressed me right away. I'm not a big fan of fresh fragrances, but this one swept me off my feet. Right after the application, it's an explosion of freshness; mint leaves soaked in sour fizzy icy-cold lemonade, squeezed citruses, juicy watery pear – not too sweet, just refreshing, cut into thin slices, right from the fridge. A wonderfully natural, fragrant equivalent of a cold drink in a glass. It stays just like this for around fifteen minutes, and then an interesting effect appears – it makes me like this fragrance even more! I met something similar in Rappelle-Toi L'Artisan Parfumeur years ago. It's a sensation of freshness when I breath in, and then a creamy soft sweetness on the exhale. I must admit, I have no idea what could create this wonderful creaminess, it's woven into the fresh accord so artfully, but I absolutely love how it feels. Mint is more articulated the first hour or so, and after that it feels rather like a light transparent background shade. In a couple of hours, First Sight dries down to a soft, slightly sweet lollipop base, it has nothing to do with the start of the composition, but I find it quite neutral. By and large, it's a fresh fragrance to try out if you're into light, minty and sparkling-citrusy perfumes.
Honorable mentions: Bohemien Arte Profumi, Fara Antonio Alessandria, Mojito Chypre Pierre Guillaume, Eau Radieuse Humiecki & Graef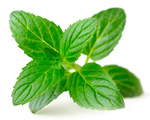 By: Sergey Borisov writer for Fragrantica in Russian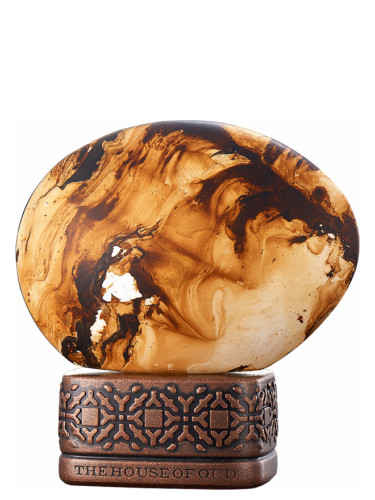 When we think of mint, the very first things that come to our minds except garden herbs are the things we make with it, like mint julep, mint tisane, mojito and even toothpaste and mouth freshening chewing gums. Well, there are a few great perfumes to prove these points of view.
My favorite perfume with the mint note is a rare one, Crop 2016 The House of Oud. To be honest, there were only 300 bottles made in 2016 – and I am happy to have experienced this one, since I adore the fragrance. Andrea Casotti of The House of Oud shared the story of its creation with me – it was created rather accidentally, by lucky chance, just out of curiosity. He and his partner had some Kalimantan oud oil, and they decided to create a unique perfume with it, a perfume that would fit both their European and Gulf customers. So they decided to mix the oud oil with mint oil, one of the most polar opposite components. To connect the green, cold, fresh note of mint with the warm woody musky and slightly cheese like, animalic note, they build a bridge using a green-woody, powdery tea accord and a powdery, milky-sweet, oriental sandalwood accord.
The result is outstanding and unexpected – sort of an After Eight chocolate treat in perfume form, composed with three layers; green mint, white sandalwood, and dark brown oud. Sweet and refreshing, oriental and European; this unusual perfume from the "aromatic gourmand" family is like a hug of two worlds. It's something cross-cultural that brought us new, perfect beauty.
Honorable mentions: A*Men Kryptomint Mugler, L'Eau Chic Nicolai Parfumeur Createur, Oriental Mint Phaedon, Eau Radieuse Humiecki & Graef, Mentha Citrata Acqua di Stresa, The Vert a la Menthe (Green Tea with Mint) L'Occitane en Provence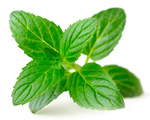 By: Sophie Normand, editor of Fragrantica in French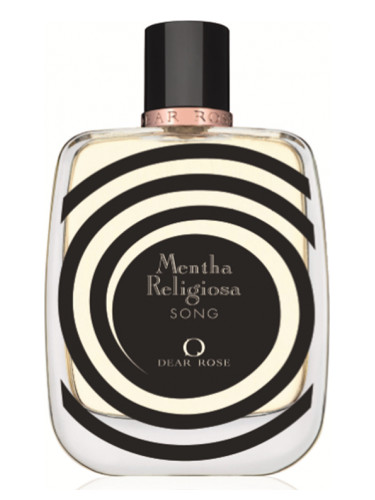 I am not a great fan of aromatic notes in general, and even less of mint, but I really admire Mentha Religiosa from Roos & Roos. First of all, it is one of the rare perfumes that put mint in the spotlight, which is very daring because mint can easily evoke food flavoring. But, more over, it sublimes mint in another way, forcing the classically fresh tones into a different direction.
Here, the peppermint blows an icy breeze, like a biting and corrosive embrace. The perfume brings a tomboy feminity, cold and provocative at the same time, with an original blend of green, spicy, woody and powdery notes. Along with the bitterness of the petit grain, the peppermint exhales a metallic side, in a vibrant way thanks to the incense and ambroxan in the drydown. To bring in some balance, orris and heliotropin in the basenotes give roundness and feminity to the fragrance, contrasting with the green and woody side, to conjure a seductive and dangerous woman, like a praying mantis (In French, praying mantis is translated to mante religieuse, which is what the name of the perfume refers to.)
Honorable mentions: Roadster Cartier, Menthe Fraîche James Heeley, Geranium pour Monsieur Frederic Malle, Herba Fresca Aqua Allegoria Guerlain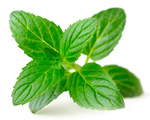 By: Miguel Matos, writer and editor of Fragrantica in Portuguese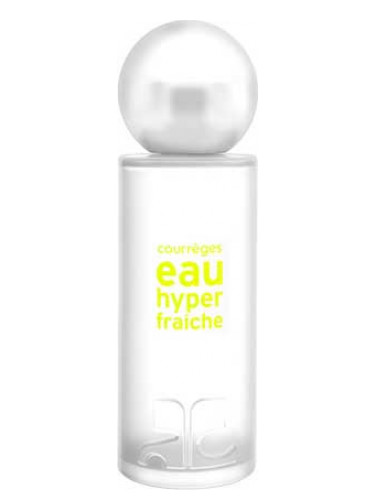 Mint is a difficult material to use in a fragrance. The best role that mint usually has is as a supporting one, to impart freezing cold tones to a fresh fragrance and to make it unusual. That is the case of Eau Hyper Fraîche Courreges, where it is cleverly associated with petitgrain and other citric notes. This is a frozen scent that seems simple and gives me huge pleasure to wear in very hot weather or after my workouts. It brings a feeling of energy, strength and medicinal bliss. This creation seems to be inspired by an older fragrance in Courreges' portfolio, Eau de Courrèges from 1977, but it's done in a completely contemporary way, even if there is still a wink to the fresh chypre structure of the older one through the inclusion of oak moss. Eau Hyper Fraîche is a reinvention of the traditional eau de cologne for today and it is completely successful, while it also brings a touch of originality. The bottle is absolutely adorable, showing the signature shape of the Courrèges house, but with a frosted glass detail that gives it a different look.
Honorable mentions: A*Men Kryptomint Mugler, Lemon Sorbet & Orange SP Parfums Sven Pritzkoleit, Trussardi Action Uomo Trussardi, Mint & Tonic Atkinsons, Fara Antonio Alessandria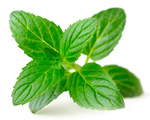 By: Rouu Abd El-Latif, editor of Fragrantica in Arabic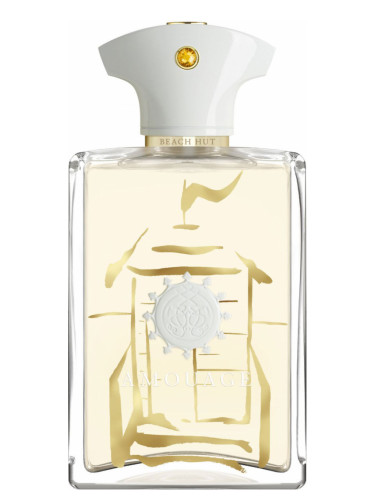 The name was deceiving! When it comes to Amouage, I love to explore blindly, trying my luck, but they never let me down. This masterpiece with a retro aromatic/fougère character, infused with minerals and sea breeze notes, opens up with a bitter-green blast of crushed leaves and minty sweetness, folded into a strident and shiny vetiver mold.
Under the transparency of the top notes I discover all the old school crafts; vetiver, oakmoss, galbanum, bergamot's bitter zest, and a faint trail of lavender. A true, classic image of what a luxurious grooming salon might have smelled like back in the 70s or earlier. But the quality of the well-rounded ingredients gradually dilutes those solid figures into a more approachable and amiable development.
Instead of a wooden hut by the beach, Amouage's
Beach Hut Man
reminds me of the glasshouse where I used to attend botany classes in high school; the opening is very green and dewy with a fresh and boisterous vibe; the smell of rubbed spearmint leaves on my fingers – freshly crushed, crispy, spicy and slightly sweet. It starts very green but develops slightly aquatic in terms of being watery and wet; no salted marine splashes or calone waves, which was pleasantly surprising!
Beach Hut Man
sublimates a new genre of aquatic fragrances; after an hour it is an aquatic fragrance, but it doesn't smell like anything I've smelled before, though the ivy accord reminds me of
Bracken Woman
. What seems falsely simple at the beginning develops into an endless sillage of complex layers; all seem to be working in harmony while the scent reveals itself with time. Every ingredient strives to reengage; clean and intriguing without losing the beat of the masculine theme.
Honorable mentions: : Acqua di Gioia Giorgio Armani, Selection Verte Creed, L'Eau Chic Nicolai Parfumeur Createur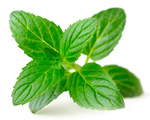 By: Dmitry Artyom, editor of Fragrantica in Hebrew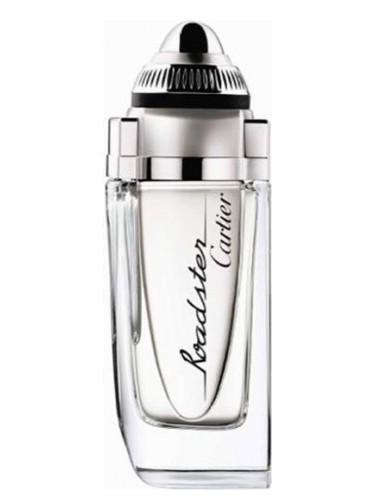 When I hear the word "mint," I can't help myself from thinking about Roadster. For me, it is not the best mint based fragrance, but rather it serves as a standard candle by which I measure and judge other mints.
The rational and systematic approach of Cartier usually results in fragrances that are classy and refined. In fact, Eau de Cartier and Declaration were amongst the first perfumes I tried when I started my fragrance journey, and they left me with a long-lasting impression of Cartier scents being elegant, original and top quality. So coming up to try Roadster, my expectations were high. Looking retrospectively, I have to say I was up to the challenge. This fragrance has Cartier written all over it, even though it succeeds in creating its own unique domain, this time focusing on dynamism and adventure, combined with modern elegance.
In the introduction, Roadster highlights the note of mint, though the cooling effect usually associated with this type of fragrance is minimal here. Mint doesn't clash, nor does it combine with the rest of the composition, but rather it steps away, leaving space for the earthy and woody heart of vetiver and patchouli. Some will be intrigued by this unexpected twist, wondering what is to come next. Others, who appreciate its lush, green, and semi-fresh top, might be turned off by the dry and spicy middle part. Perhaps the dry down of soft and refined vanilla will lure them back in. As for me, Roadster loses my interest at this point, leaving me longing to start the journey again.
Honorable mentions: Beach Hut Man Amouage, Le Male Jean Paul Gaultier, Eros Versace, Live Jazz Yves Saint Laurent, A*Men Kryptomint Mugler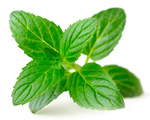 Which mint fragrances do you feel deserve the title "best in show"?
Tell us in a comment below!