Best in Show: Gucci (2018)
FFOL Editor 1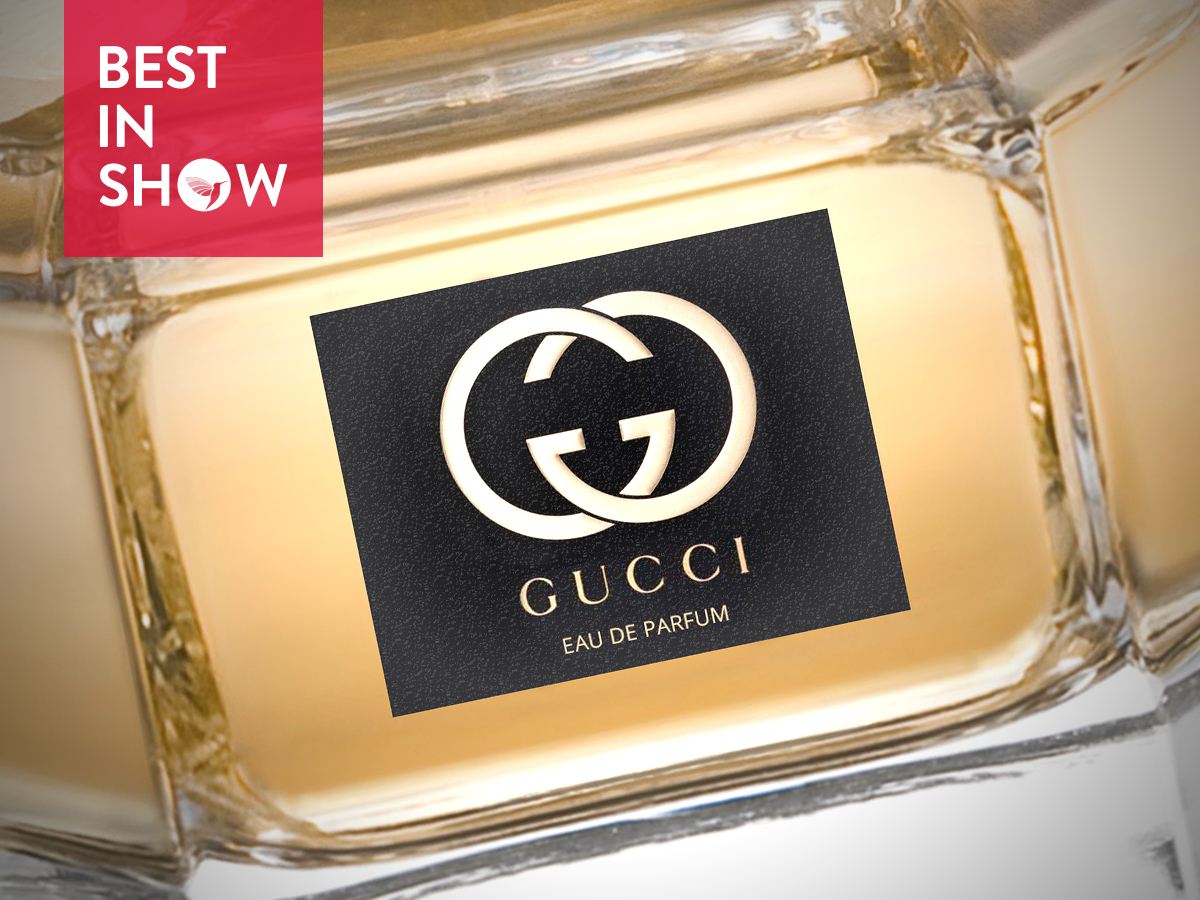 Founded in 1921 by Guccio Gucci, the Florentine house of Gucci started, like so many of the great leather goods companies, inspired by the artistry of luggage and travel goods. When leather became scarce during World War II, Gucci turned to innovative materials such as hemp, linen, and jute thereby expanding the brand's offerings and aesthetic. But it wasn't until 1974 that Gucci would launch its first perfume.
Now in its fifth decade of fragrance production, Gucci has launched 60+ fragrances created by some of the biggest names in the business including Michel Almairac, Dominique Ropion, Daniela (Roche) Andrier, Antoine Maisondieu, Guy Robert, Karine Dubreuil, Aurelien Guichard, Maurice Roucel, Alberto Morillas, Ilias Ermenidis, Jacques Huclier, and even Lorenzo Villoresi. Tom Ford served as the company's creative director in the mid-90s through the early 21st century and Alessandro Michele, originally recognized by Ford himself, now serves as the current creative director.
This week's Fragrantica editors celebrate the fragrances of Gucci and invite you to join the conversation by leaving a comment below.

By: Marlen Elliot Harrison, co-editor of Fragrantica in English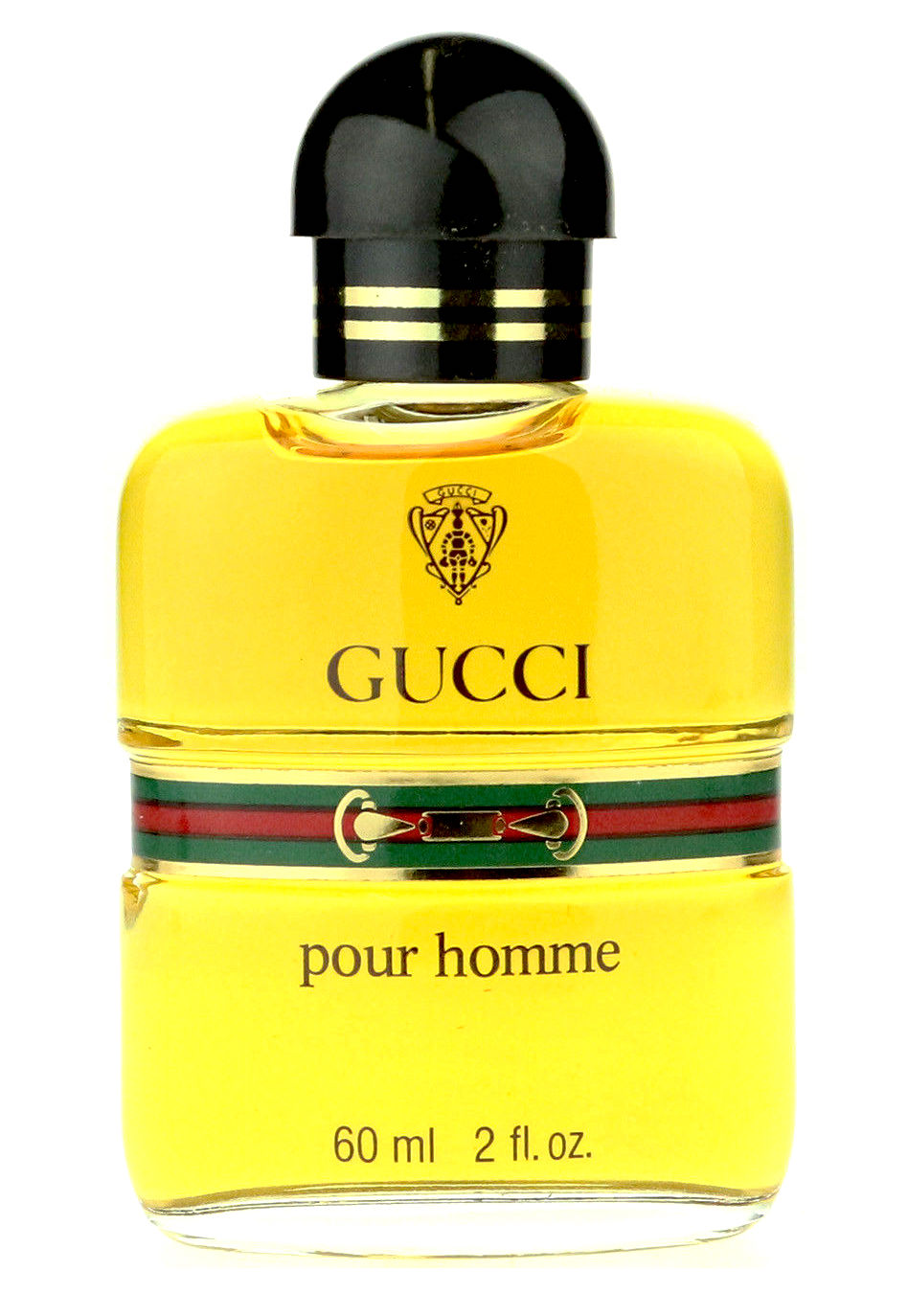 The first Gucci fragrance for men was launched during a period where warm orientals and chypres dominated the market with lavender, cinnamon, oakmoss, patchouli, woods, and leather being popular notes. Musk was a hugely popular trend thanks to the new synthetics and launches from brands such as Kiehls and Jovan. Important scents that also launched in 1976 include Halston Halston 1-12 and Halston Halston Z14, Jovan Sex Appeal, and Caron Yatagan.
Gucci pour Homme from 1976 is a warm leathery patchouli and woods (sandal and cedar) with a prominent citrus tang (lemon and bergamot), a curious hint of anisic basil, and an oriental undertone of ambery resins (labdanum and amber) and vanilla. I'm happy to see that the brand's signature leather is prominent here. In an interesting way, the current Guilty Absolute makes an appropriate bookend to the original pour Homme. In fact, Gucci pour Homme could be launched today and it would feel relevant and contemporary (though this might be more of a commentary on Robert's own mark on the evolution of fragrance, still influencing scents of today). Based on this composition, one can easily see where scents like Envy for Men, Rush for Men, and Gucci pour Homme (2003), all overseen by Tom Ford, could have taken their inspiration from. As a comparison, Gucci pour Homme reminds me of some of the great late 20th century ambery-woody scents such as Edouard Flechier's 1991 Vendetta pour Homme and Louis Sieuzac's 1986 Bel Ami for Hermès. This is one of those rare cases where I would feel completely comfortable wearing a vintage cologne, even one slightly aged.
However, the fragrance is not a powerhouse, or at least not the aged bottle that I have; the composition is well-blended and understated, warm and enveloping like a favorite blanket. Longevity however, is excellent with a single spray lasting on my skin for a good 6-8 hours.
Honorable Mentions: Gucci Rush, Gucci pour Homme (2003), Gucci Guilty Absolute, Gucci Gucci Rush 2, Gucci Envy for Men, Eau de Gucci Concentree (1982)

By: Elena Vosnaki, editor of Fragrantica in Greek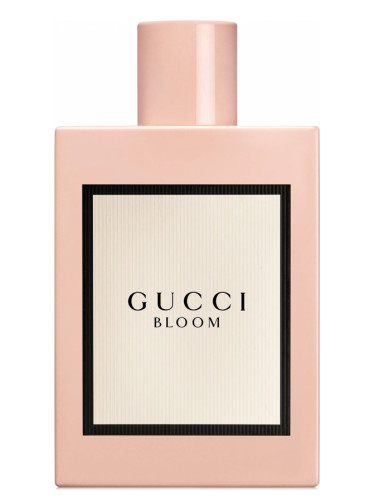 Thinking Gucci fragrances over for the purposes of singling out my favorite, I found myself contemplating whether there was any point in highlighting something that was by now out of production; it seemed to me at first that anything really extraordinary belonged to a distant past, which in itself was cut into two segments: the pre-Tom-Ford Florentine good taste period, full of graceful chypres, and the Tom-Ford-slutty-period, which however gave us urban masterpieces like Rush and Gucci pour Homme. And then I went for a stroll to my local Sephora to sniff out the latest Gucci releases, just to be sure. And lo and behold, a nice surprise revealed itself to me, like finding fresh eggs in an empty fridge is a welcome solace after a hangover on a Sunday morning. Please note that it's eggs, nevertheless, and not foie gras, but small graces are precious.
Gucci Bloom is first and foremost a tuberose scent and that wouldn't be remarkable in a niche line-up, because most makers put a tuberose in there, just for the hell of it. Tuberose is a capricious flower, rich in debatable facets that run from bloody meat to bubblegum and sweet rot, so exploring those nuances is the bread and butter of a brand that positions itself on the edge. However Gucci is mainstream, available to masses of people with no taste for rot nor meat, so the experiment was rather daring. Indeed a full on tuberose might have been too much for Gucci. So they calmed her diva-esque character intro submission a bit.
Bloom's tuberose is very closely allied to a jasmine note, a combination of jasmolactones and methyl anthranillate, giving that white flower ooomph that is so beloved of women after traditional femininity in fragrances. It's familiar and it polishes the edges enough to not scare away as would a full on animalic facet, like in Goutal's Tuberose for instance. In fact the two white flowers give a bubblegum-y effect, sweet and treacly, with a green banana whiff that is not unheard of in jasmine and ylan-ylang fragrances, and with the nectarous quality of honeysuckle. Not much goes on after that, a sustained musk and woody chord is felt after a couple of hours on the skin, dry but non powdery, when the white floral bouquet subsides, making it modern, youthful, easy to wear everywhere, even the office.
If I'm damning with faint praise, it's because I haven't yet tried the Bloom Intense and Nettari di Fiori flankers yet. Still within the canon, Bloom is a most decent example that would garner a lot of compliments. I hope that Gucci continues in the current path into increasingly daring scents.
Honorable Mentions: Gucci Gucci Rush, Gucci Gucci Eau de Parfum, Gucci L'Arte di Gucci, Gucci Gucci No 3 Eau de Toilette, Gucci Gucci pour Homme (2003), Gucci Envy for Men

By: Rouu Abd El-Latif, editor of Fragrantica in Arabic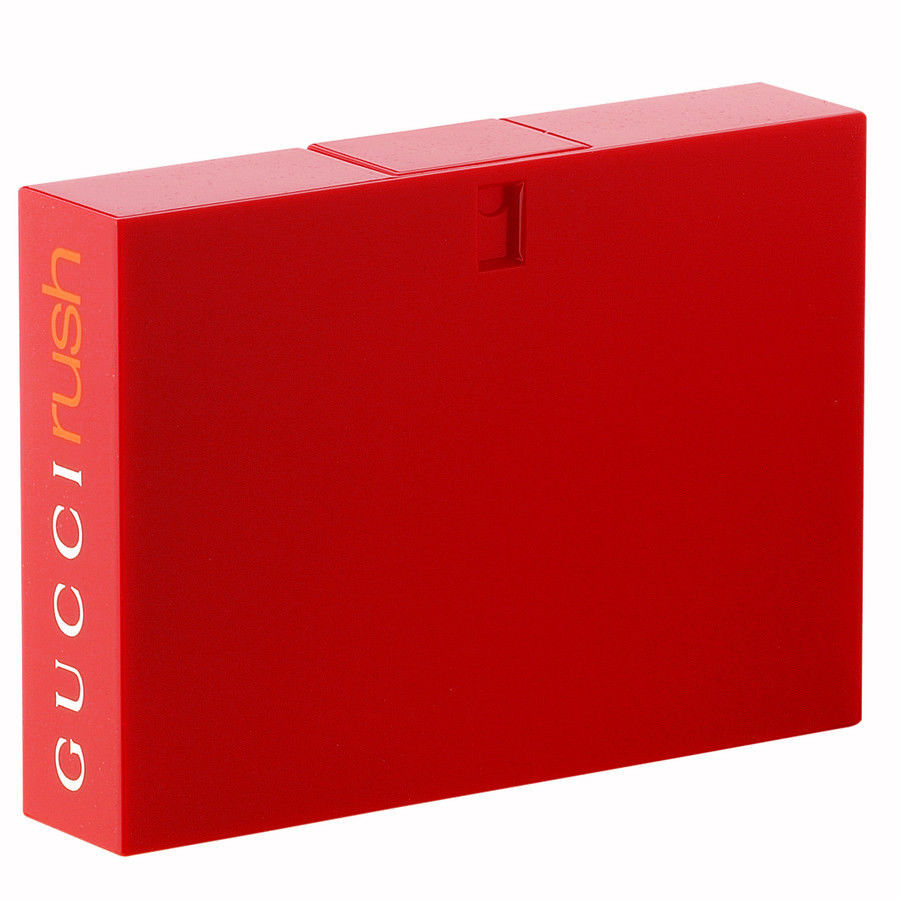 I met Gucci Rush probably when I wasn't ready – back in 2003; absolutely it wasn't anything I had smelled before. It was loud, strong and effortlessly wild for a teenager but it happened that I appreciated how complex the smell was.
Rush is a piece of art unlike any other, it has stood out for almost two decades pairing individuality and sensuality together. From the very first spray it seduced my senses without knowing what it was. A very weird – in a good way – plastic smell; the bottle itself was out of this world! There were no sweet flowers, watered lilies nor foody vanilla. Years later I started to learn more about fragrances and notes and yes this is how patchouli smells! Surprisingly, Rush been the definition of patchouli to me for some time; it carries all the earthiness of the precious component leisurely in the sexiest way possible (thanks to yellow peaches). Yes it's creamy, spicy and slightly sweet but in tune; the whole projection might be luscious and loud but it's never overwhelming. The slightest tinge of coriander and vetiver gives the development a mysterious and recognizable echo, the more it develops the less earthiness it becomes, looping more into a soft cloud of gourmand breath without being actually sweet. It just melts in a creamier wave by the time where I can smell gardenia's soft tones and all those earthy and dusty layers of patchouli. It's not a fragrance you'd wear for a meeting or going to the mall. Rush is daring and wild enough for a woman in a shiny leather body-suit and vibrant red lipstick. Gucci is probably my favorite luxury accessories house; they just know how to craft effortless luxury without glimmers! Rush was a crushing success of how Gucci is standing out.
Honorable Mentions: Gucci Gucci Bloom, Gucci Gucci Eau de Parfum, Gucci Flora by Gucci Eau de Toilette, Gucci Gucci by Gucci Pour Homme, Gucci Gucci Guilty Absolute, Gucci Gucci Guilty Black Pour Femme, Gucci Envy for Men, Gucci Flora by Gucci Gorgeous Gardenia.

By: John Biebel co-editor of Fragrantica in English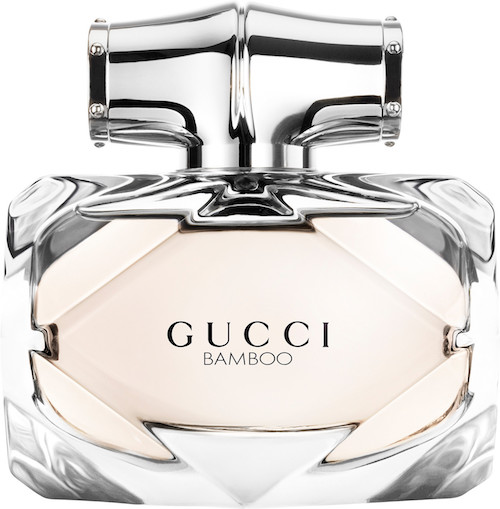 Gucci has produced numerous stunners as perfume releases over the decades. I purposefully sought out a wider array of Gucci's perfumes to select a Best in Show that featured one of their more recent releases. I was drawn again and again to the earnest, refined, virile Bamboo from 2015. This is a composition of white lily, ylang ylang, bergamot, and orange blossom. It finishes at the base with a tempered, steadfast mixture of sandalwood, vanilla, and amber. Other ghost-notes that appear in the mix are a very faint hint of woods, and a touch of green. It is otherwise a slightly watery, transparent floral with tenacity but never becoming cloying the way that lily-based perfumes sometimes can.
Bamboo is a surprising turn for Gucci, since they have been known for many of their heavy-hitting scents and deep and dark numbers. This, plainly, isn't one of them. But what most impressed me about Bamboo is how well combined the top and middle notes are. Lily, ylang ylang, and orange blossom are in unison so much so that they are like a whole new flower blossom of an undiscovered species. It translates as a kind of artistic interpretation of what bamboo might smell like if one were to imagine it, without any olfactive map, without knowing what its actual smell is. Sandalwood is the perfect primary base since that adds just a hint of milk or butter to create balance for the flowers on top. Without sandalwood, this perfume would be too acidic and would burn off easily. Sandalwood becomes the yang to the floral yin and an equilibrium is reached.
There is a natural "prettiness" to bamboo that should be acknowledged. I use the work pretty with some hesitation – it can sound so dismissive, but here it denotes clarity, charm, light. It may be that spring flowers, like lilies, connote a certain delicacy, but bamboo is a curious concept – it is delicate in appearance but extremely strong. Gucci's perfume is no different in that it has an extended life on the skin and a long, milky dry down. Gucci decided to take on the idea of prettiness and attack it with gusto, and the result is a real gem. The faceted bottle is a nice reflection of this jewel idea, with a hint of bamboo branches built into the cap. Yet again, balance is achieved between the scent and the bottle as well.
Honorable Mentions: Gucci Pour Homme (2003), Gucci Garden Collection: Gorgeous Gardenia, Gucci: Guilty Absolute, Gucci: Bloom, Gucci: Envy

Gucci Guilty Absolute pour Femme
By: Sanja Pekic co-editor of Fragrantica in Bosnian (Punmiris)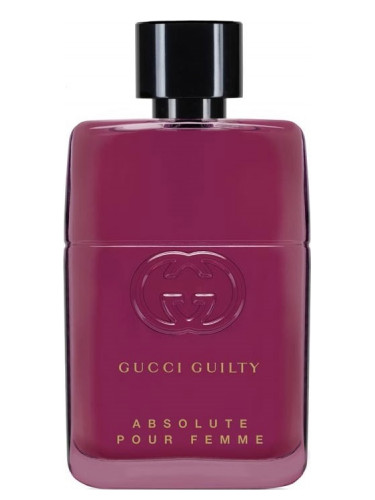 Gucci Guilty Absolute Pour Femme made a turn from a previous streak of from what I experienced as an underwhelming line. It steps away from the Gucci Guilty pillar in character, design and quality, following the success and taking the more "serious" stand of the masculine Gucci Guilty Absolute. As one of Gucci's most recent releases under creative director Alessandro Michele, it came out earlier this year in a berry coloured bottle that is an object of desire in itself.
Absolute Pour Femme, conceived by Alberto Morillas to be an unconventional chypre-fruity, is a thick scent of blackberry wine – fermented fruit with sharp dash of woods and its foliage, fine-tuned and all the way supported by Bulgarian rose. Its development is as intended – quite linear – swapping the initial tart fruitiness that could be mistaken for black currant for a softer sweetness that comes from rose rather than the fruit. Yes, this could have been louder, bolder with heaver silage and more pronounced patchouli and leather, which would make it a true stand-out, but it is still one of the more interesting berry-patchouli-rose combinations available out there.
Its high quality boozy vibe is somewhat strict, wicked and nocturnal and I don't experience it as a bright youngster perfume, even if that youngster is all pale, hazy and gloomy, as shown in the campaign. I picture a Sin City dame wearing it; a reference missed and poorly executed in the first Gucci Guilty campaigns.
Honorable Mentions: Gucci Gucci Rush 2, Gucci Envy Me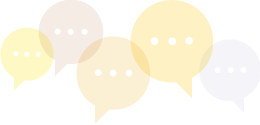 Which Gucci fragrances do you feel deserve the title "best in show"?
Tell us in a comment below!