Acqua di Parma Le Nobili – Hair Mist Collection
Bath & Body


02/14/19 07:20:08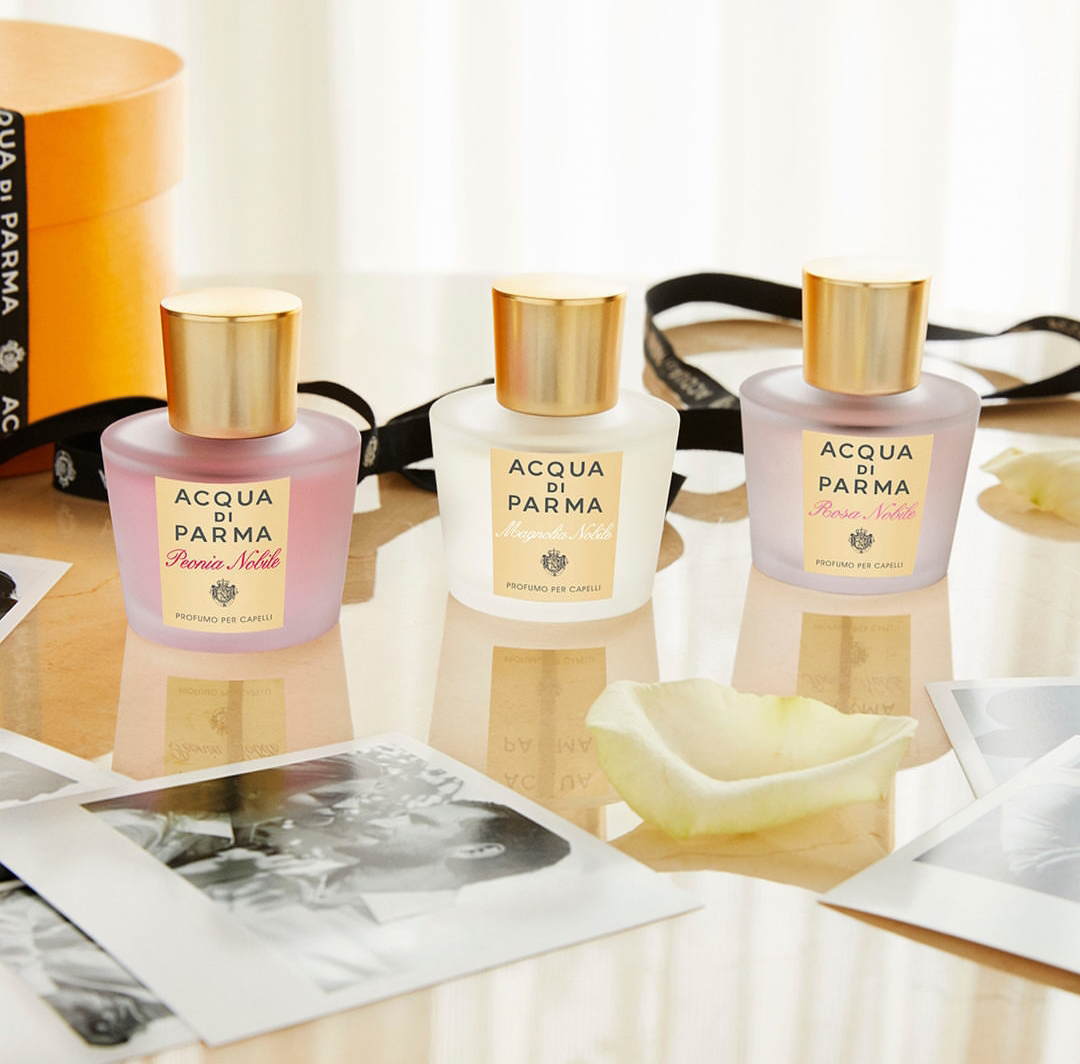 The Italian brand Acqua di Parma (under LVMH license) presents a new collection of hair fragrances, LE NOBILI, which for now includes three popular editions: Magnolia Nobile, Rosa Nobile, and Peonia Nobile.

LE NOBILI of Acqua di Parma are available in bottles with the same shape as the original and the same name, this time in frosted glass. The three fragrances for hair repeat the compositions of the original editions of Magnolia Nobile, Rosa Nobile, and Peonia Nobile, celebrating the beauty of magnolia, rose, and peony flowers, respectively. Hair fragrances are made without alcohol, and they are an alternative to scenting the hair without harmful effects, with a formula that will nourish the hair and make it softer.
bergamot, lemon, citron
magnolia, rose, jasmine, tuberose
sandalwood, patchouli, vetiver, vanilla


orange, bergamot, pepper
rose, lily-of-the-valley, peony, violet
cedarwood, ambergris, musk


raspberries, pepper
peony, geranium, rose, freesia
amber, patchouli, musk
The bottles of the Le Nobili, Magnolia Nobile Hair Mist, Rosa Nobile Hair Mist and Peonia Nobile Hair Mist, are available in 50 ml each at prices of around 50 Euros.
Author:
Sandra Raičević Petrović

Fragrantica Executive Editor, Writer and Designer
Add Your Review
Become a member of this online perfume community and you will be able to add your own reviews.