[unable to retrieve full-text content]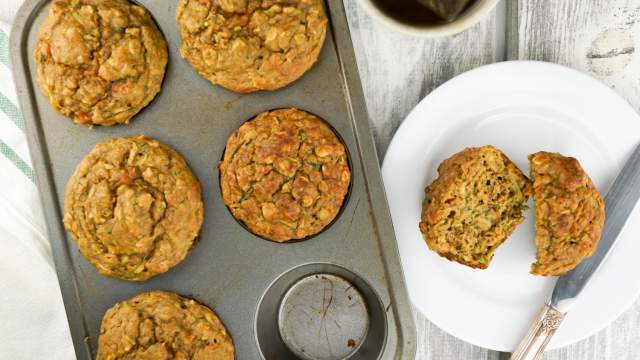 Healthy Zucchini Carrot Muffins that are made with whole wheat flour and oats are a healthy way to enjoy a muffin, plus they are packed with veggies. 
My toddler is  currently going through a phase where she suddenly doesn't want to eat any vegetables. Overnight she has gone from a child who would happily munch on carrots or broccoli to one who straight up spits out her veggies. And while this is infuriating most of the time, it's also become a kitchen challenge to see where I can sneak in some extra veggies. After countless attempts, some successful and many not, these zucchini and carrot muffins have come out on top. Also successful in case you are facing a similar challenge – almost any egg scrambled with very finely minced veggies and cheese,  cauliflower rice mixed into brown rice, smoothies, and veggie meatballs.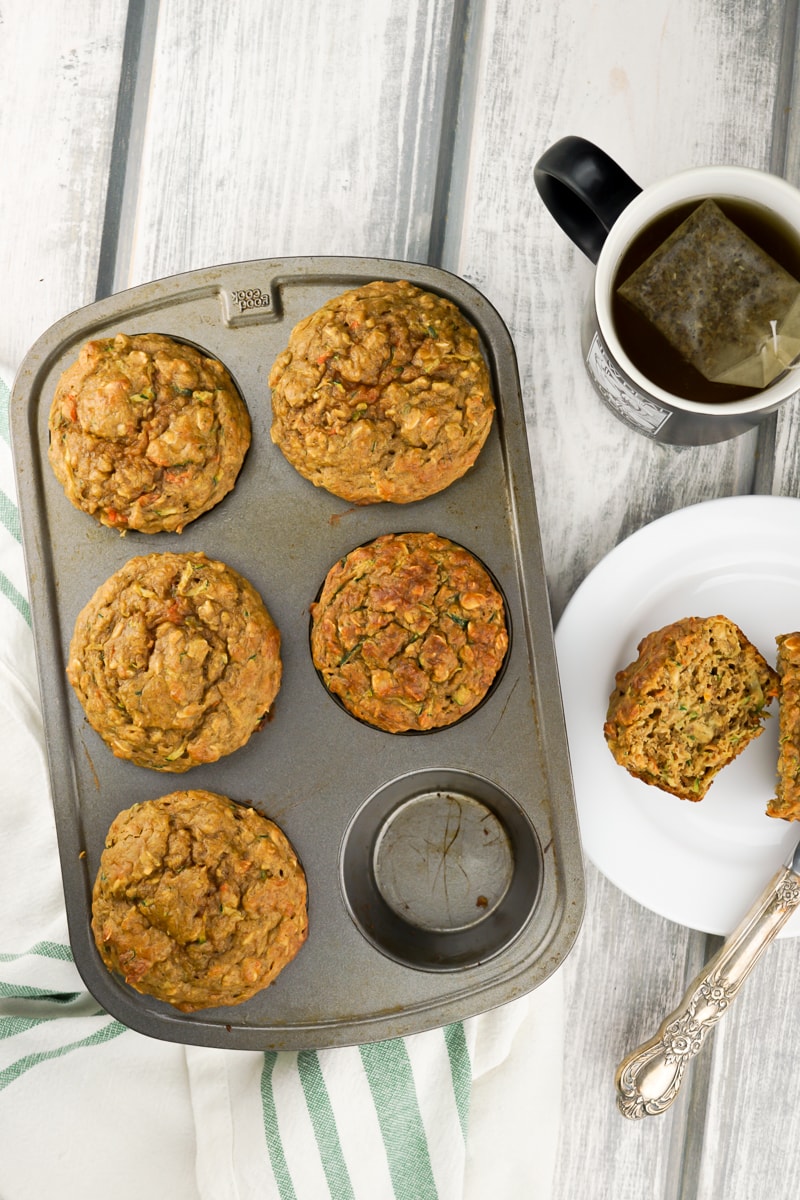 These are a great grab and go option not just for breakfast but for school lunches and snacks. It's something you can feel good about since there are tons of veggies and it's free from refined sugars. They also freeze well, so don't be scared to make up a double batch.
There are a few tricks to making these muffins come out their best. First of all, I recommend draining the zucchini before you add it to the batter. The easiest way to drain the zucchini is to wrap it up in a cheesecloth or kitchen towel and squeeze away. You will be shocked at how much water will come out. I also recommend using white whole wheat flour. While regular whole wheat flour would work, I find the white whole wheat flour has a milder flavor and is a bit more kid friendly. Lastly, feel free to add in some walnuts, chocolate chips, or even blueberries.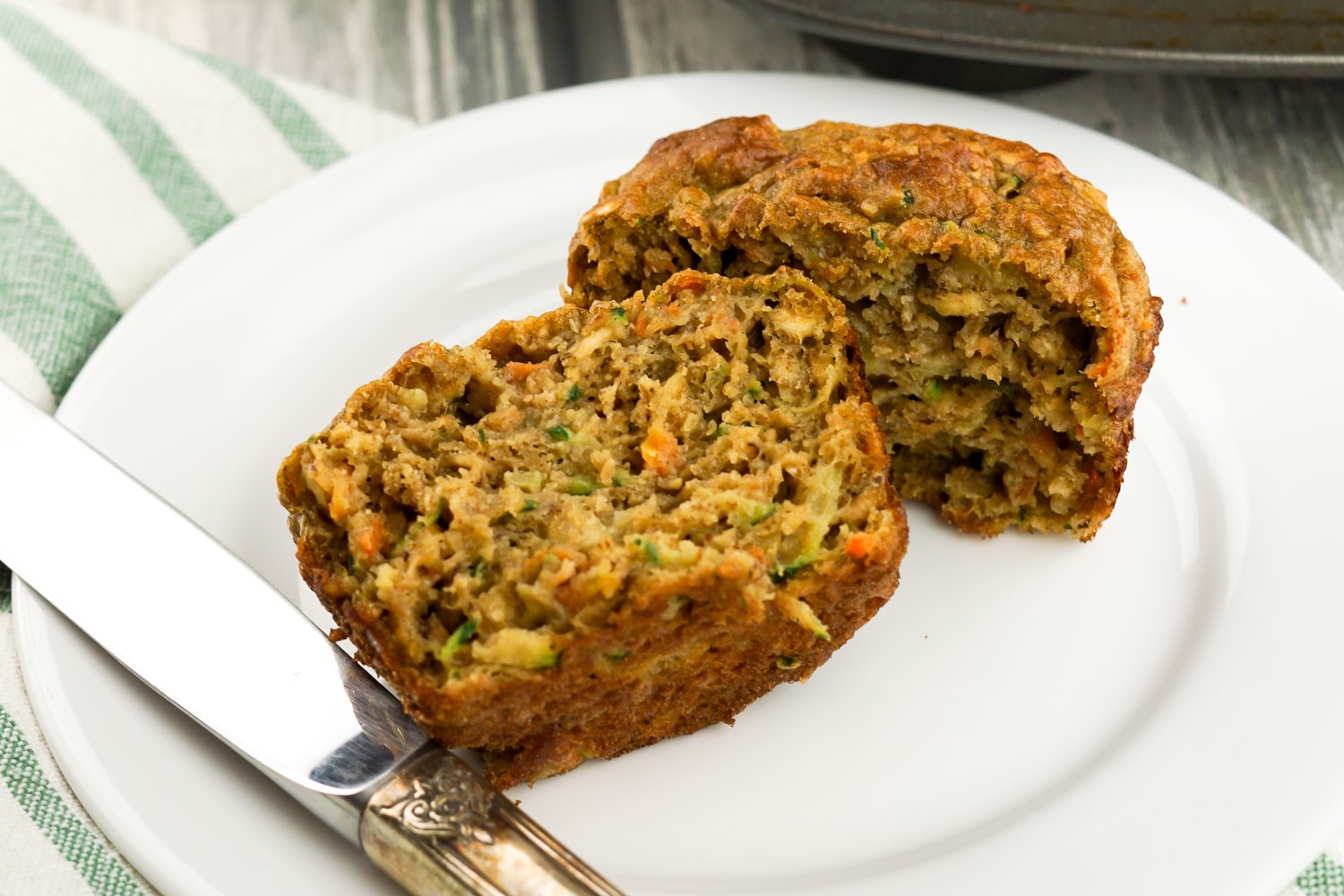 Tips for Making Zucchini Carrot Muffins
Make sure to squeeze out the excess moisture from the zucchini before adding it to the batter. Not doing so can add a lot of extra moisture and the muffin won't turn out as well.
If you don't want to use maple syrup, you could also use honey or brown sugar instead.
Sometimes I throw some chocolate chips into the batter or chopped walnuts – both tasty options.
These muffins freeze well so place the extras in a freezer safe ziploc bag and just reheat in the microwave for a quick snack.
Looking for more healthy muffin recipes?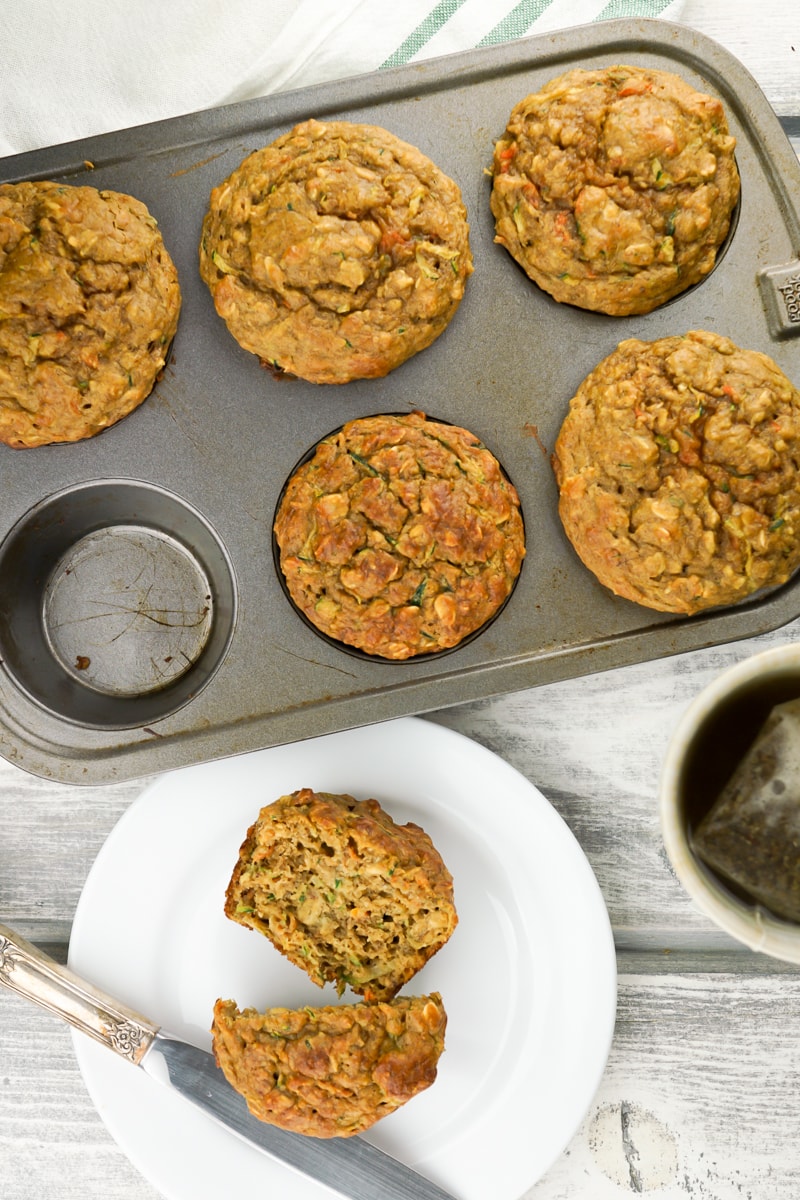 Calories 147, Total Fat 3g, Total Carbohydrate 27g, Protein 3g, Serving Size 1 muffin